December 31, 2010 04:17:32 GMT
After rocking country music songs, Gwyneth Paltrow might jump to Hip-Hop/soul track with the Gnarls Barkley member.

---
Impressed with 's take on the clean version of his single "F**k You", Green is now eying to hook up with her for a future project. "We've been considering a few things actually. You know, we'll see what pans out," the star told .

The Australian-born singer/rapper added, "It's a little too early to commit to a statement and I won't ruin the surprise because whatever we're going to do is going to be extra cool." When pressed further with question about a possible duet, he answered, "Hopefully. Keep your toes crossed."

Gwyneth Paltrow covered "Forget You" for her guest stint on an episode of TV series "". And Cee-Lo praised her for that, "I was pleasantly surprised, I really was. I had no idea that she was a vocalist at all. She did a great job. She did it sexy. It was hot, it turned me on."

While FOX keeps Gwyneth's rendition a family friendly, Cee-Lo said he wouldn't mind to show up on the hit series with some R-rated "F**k You" fun. "They gotta keep it real with me," he gushed. "If they're ready to go there and get down and dirty, then we got ourselves a deal! I'll do it then."

While Gwyneth might work with Cee-Lo, her singer husband may hook up with his good pal . "[He's] one of the geniuses of our generation. Any time you can collaborate with that sort of genius, you jump at the chance, I don't care who you are," Jigga told BBC.


© AceShowbiz.com
Browse
Cee-Lo Pictures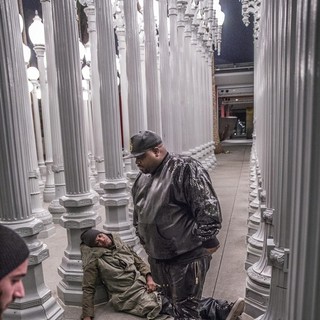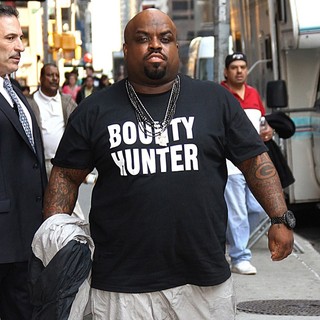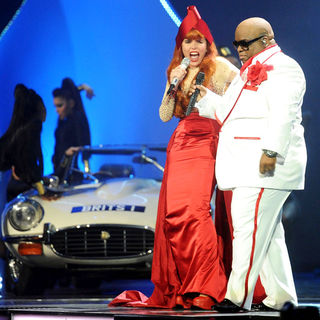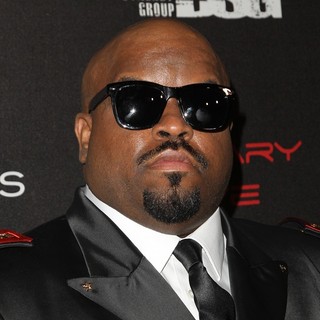 ---
---
---