December 30, 2010 07:30:09 GMT
While this is not the first sighting of the Green Lantern Corps. member, it does give the first clear look at the alien.

---
The #61 issue of "Green Lantern" comic book hitting book stores this week is provided with a preview to "" movie. It has a picture that gives a clearer look at Tomar-Re which could be seen briefly in the first trailer. has now hit the web.

Tomar-Re is a scientist from the planet Xudar before joining Green Lantern. In the accompanying text to the image, DC writer and Chief Creative Officer Geoff Johns explains, "His nature to examine everything has led the Guardians of the Universe to appoint him the archivist and protector of the sacred Book of Oa."

"When not studying the nature of the Corps, Tomar-Re patrols the sector of 2813 where he developed a close friendship with neighboring sector 2814's Green Lantern, Abin Sur. Tomar has taken an interest in Abin's replacement, Hal Jordan. Though Hal is not one for details, Tomar hopes to teach Hal what it means to be a Green Lantern."

takes the lead role of Hal Jordan, while and star as villainous characters Sinestro and Hector Hammond respectively. also lands a role in the action superhero film as Hal's love interest, Carol Ferris.

Directed by Martin Campbell, "Green Lantern" is due June 17, 2011 for U.S. release.


© AceShowbiz.com
Browse
Green Lantern Pictures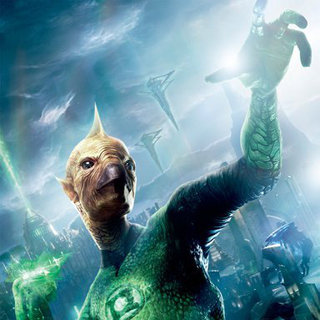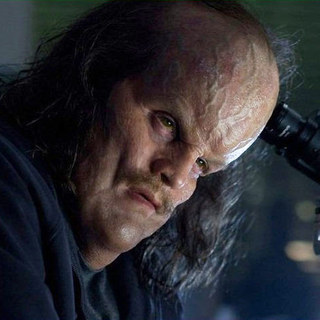 ---
---
---