November 17, 2010 02:34:30 GMT
With Eminem backing him up, T.I. makes it clear that he doesn't care about what haters think about him just as long as they don't call him broke.

---
from 's upcoming studio album "" hits the web, featuring fellow rapper . The incarcerated MC takes a shot back to the haters, while the Slim Shady spits his hatred on an opposite sex.

"I don't really care what you call me, just as long as you don't call me broke/ I bet they knew as soon as they saw me, good night it's over with that's all she wrote," T.I. opens the track. "Streets like cold Chicago, ain't nothing new, I seen it all before/ But still I ball like no tomorrow, good night it's over with that's all she wrote."

Despite hitting back at his haters, the Atlanta MC raps his verses in a calm, soothing way. But when it's Eminem's turn, his lyrics come out in fury. "I rather slip and fall in sh** than fall in love with you/ Before I f**king tie a knot, I'll tie you in one/ Bitch you think this is a Nintendo game, how f**king dumb is you/ I'll give you some lumps before I split some lump sums with you," he spits them out.

"That's All She Wrote" appears in the "No Mercy" official tracklisting which was revealed just earlier this week. T.I. once said, "I've been taking stock of myself and digesting eveyone's comments and criticisms. Now it's my turn to express myself and take you into my mind. The real won't hate and the truth won't wait! If God is with me who can be against me."

Originally titled "King Uncaged", the album is due December 7 in the U.S. Beside Eminem, there are also , , , and lined up as featured guests.
"Welcome to the World" Ft. and
"How Life Changed" Ft. Mitchelle'l and
"Get Back Up" Ft.
"I Can't Help It" Ft.
"That's All She Wrote" Ft.
"No Mercy" Ft.
"Big Picture"
"Strip" Ft. and
"Salute"
"Amazing" Ft.
"Everything on Me"
"Poppin Bottles" Ft.
"Lay Me Down"
"Castle Walls" Ft.
© AceShowbiz.com
Browse
T.I. Pictures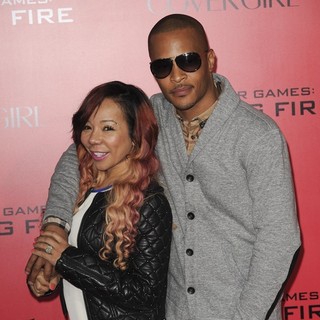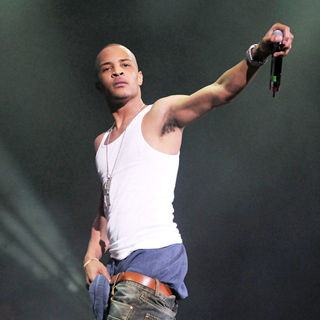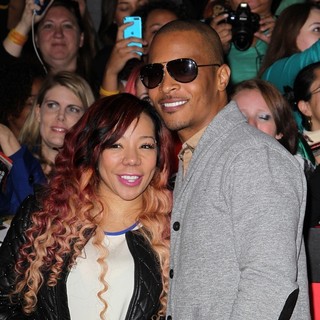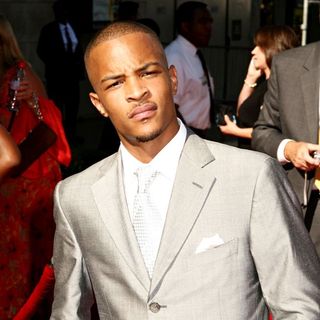 ---
---
---