March 08, 2010 06:36:59 GMT
The leaked trailer is similar to the one previewed at the secret screening, following Sam Flynn who goes to Flynn's Arcade after getting a clue about his missing father Kevin.

---
The new trailer for "" which is attached to "" screenings has made its way out online. Though the picture is blurry, this leaked snippet still manages to feature clear dialog from the characters.

Similar to the one presented during an exclusive screening on February 27, the video follows 's Alan Gartner who tells 's Sam Flynn that he receives a call from Flynn's Arcade. After getting a clue about his missing father, ' Kevin Flynn, Sam rides his motorcycle to the abandoned arcade.

The scene then jumps to capture the shots from the computer world, giving a glimpse of the light cycles. Unfortunately, some footage which features 's Quorra and 's Caster cannot be seen clearly in this bootleg trailer.

"Tron Legacy" will follow Sam Flynn as he investigates the disappearance of his father Kevin. Pulled into the same world of fierce programs and gladiatorial games where his father has been living for 25 years, he manages to find Kevin. Now, he has to join forces with Kevin and Kevin's loyal confidant on a life-and-death journey across a visually-stunning cyber universe that has become far more advanced and exceedingly dangerous.

Serving as the sequel to 1982 "Tron", the upcoming movie is directed by Joseph Kosinski. This sci-fi is scheduled to hit U.S. theaters on December 17.




© AceShowbiz.com
Browse
Tron Legacy Pictures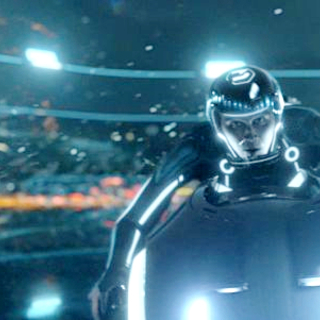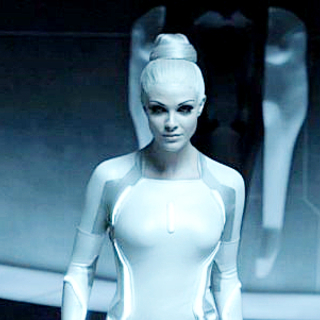 ---
---
---