A driven, idealistic record-company intern is introduced to an out-of-control life of hookers and blow when he is sent to transport flaky British rocker.
Universal Pictures has unleashed the first trailer for "Get Him to the Greek", which is a courtesy of Apple. Opened with a preview to Jonah Hill who is sent for a mission to make sure that Russell Brand arrives at his gig on time, the video then shows how Hill is involved in a series of problems as he follows the rock god.

In addition to the trailer, the film has been previewed through some new images. One of the photos features Brand who becomes a center of people's attention at a public spot, while two other pictures show him performing on stage. Meanwhile, another still captures Hill having good time in what looks like a club.

A spin-off to hit comedy "Forgetting Sarah Marshall", "Get Him to the Greek" centers its story on a record-company intern Aaron Green who is hired to get an out-of-control rock star Aldous Snow from London to a gig at Los Angeles' Greek Theatre. While performing the job, he is introduced to an out-of-control life of hookers and blow.

"Forgetting Sarah Marshall" director Nicholas Stoller takes the helming duty for the upcoming film, which sees Russell Brand and Jonah Hill playing Aldous and Aaron respectively. Additionally, P. Diddy is cast to star as Aaron's record mogul boss. This comedy is planned to entertain audiences in the U.S. starting from June 4.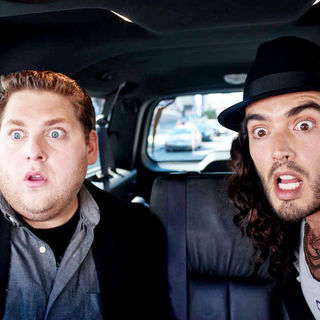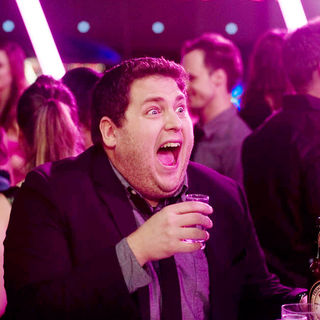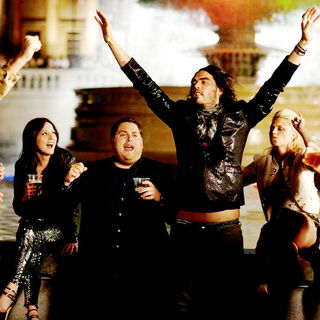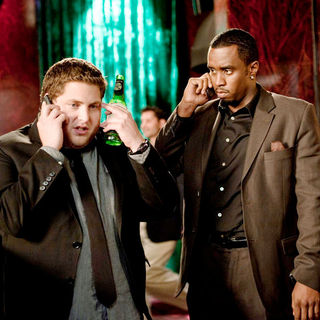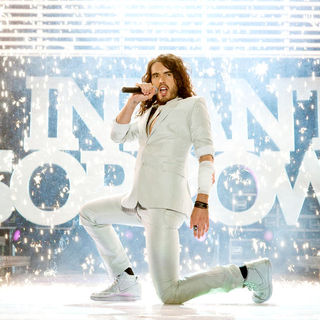 © AceShowbiz.com