December 29, 2009 09:41:33 GMT
'Project Runway' season 6 winner could not be revealed, Adam Lambert lost to Kris Allen, and an important announcement from the Gosselins.

---
The second quarter of 2009 in television world is crowded with season finales including the revelation of winner for reality competitions. The period also marks the time networks are dropping their ax to shows that do not perform quite well during the midseason and will not be included in the Fall line-up. Nevertheless, controversies also surface, including a shocking revelation from a reality star about the term 'reality' itself.


APRIL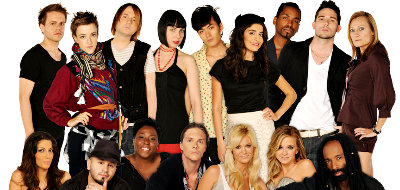 complained when the legal matters between Lifetime and Bravo TV about "" broadcast right was not settled by the time the winner of season 6 was determined. The show was long-delayed from its November 2008 schedule. It was only on April 1, 2009 that both networks released a joint statement: "The Weinstein Company will pay NBCU for the right to move Project Runway to Lifetime. All of the parties are pleased with the outcome."
Other major events of the month:
Apr 01: Legal battle resolved, "" season 6 moved to Lifetime.
Apr 03: Showtime rejected "" spin-off despite the original show's success.
Apr 07: announced her last season of "" to concentrate on music career.
Apr 13: "" was renewed for a fourth and last season.
Apr 16: CBS ordered more "Amazing Race", stretching it to season 15.
Apr 18: "" got honored by GLAAD Media Awards for "Ellen and Portia's Wedding Day" episode.
Apr 26: "" won the Best International Series at BAFTA TV Awards.
Apr 28: MTV unveiled that "" would continue without its pivotal character, .
MAY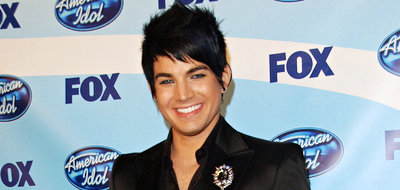 Due to his appeal and the judges' praise for him, was touted to be the winner of "". And when the 'underdog' finally was voted as the winner on May 20, fans of Adam launched a demand to recount the votes. It was only after both Kris and Adam made a statement together, laughing at how ridiculous the claim was, did the questions stop.
Other major events of the month:
May 01: "" reached its 1000th episode.
May 12: Helen Phillips won ": Couples 2" by losing 140 pounds.
May 15: FOX decided to give "" a second season despite mild ratings.
May 17: re-entered her name for Emmy consideration.
May 18: released statement regarding the firing of Paulina Porizkova from "".
May 19: The disco ball of "" season 8 went to .
May 20: beat judge favorite as season 8's "".
JUNE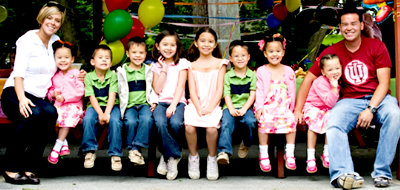 "" season 5 premiere set a record as the most-watched episode on TLC with 9.8 million viewers tuning in to see what the couple has to say about 's affair. Through the show also, the couple released a statement on June 22 that they were separating although the show will move on as usual.
Other major events of the month:
Jun 09: "" got second season after only an overnight rating.
Jun 11: "" was officially dead after all talks failed.
Jun 17: With "" canceled, joined "" as Metallo.
Jun 18: revealed publicly that "" is staged.
Jun 18: A model named Laurie took her top off in front of "" judges.
Jun 22: Jon and of "" officially announced their separation.
Jun 22: For the second time, Bryan Fuller quit from "".
Jun 26: The death of prompted big TV stations coverage.
« | »
© AceShowbiz.com
---
---
More Kaleidoscope News:
---