December 29, 2009 09:36:58 GMT
Mel Gibson ended his 28 years of marriage, Rihanna's explicit photos got leaked, and the King of Pop drew his last breath.

---
The second round of kaleidoscope presented by AceShowbiz reviews occurrences in showbiz from April to June 2009. In between times, the movie business witnessed the triumph of hit vampire drama movie "" at MTV Movie Awards, while the TV industry saw winning the "" title during the show's eight season. Music, meanwhile, welcomed back white rapper at Billboard Hot 200 after 5 years hiatus. Above all, one great celebrity that Hollywood has ever had, , stole the headlines with his sudden death.

Birth, marriage, divorce, legal problem, and scandal were still the major issues during the second quarter of 2009. Hush hush romance, moreover, also played a role on the wheel. Above all, the death of some superstars managed to grab media headlines for quite sometime. Hollywood mourned the loss of some of its icons, which legacy takes ten or hundred years to recreate.


APRIL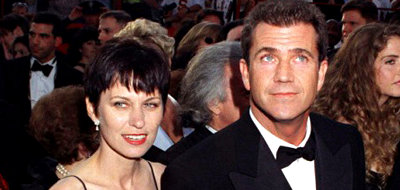 After more than 28 years of marriage and 7 children together, 's wife Robyn Moore filed for divorce from him on April 9, citing irreconcilable differences. In addition to seeking joint physical and legal custody of their youngest kid, Tom, she also requested spousal support and attorneys' fees from the actor. Never addressing his divorce proceedings, later that month Mel debuted his new girlfriend on the red carpet of "" L.A. premiere.
Other major events of the month:
Apr 03: 's request to adopt orphan Chifundo "Mercy" James was turned down by Malawian court.
Apr 04: was hospitalized and was in critical condition due to her anal cancer.
Apr 09: Robyn Moore filed for legal separation from actor husband .
Apr 10: and her dancer boyfriend Jared Murillo called it quits after two years of dating.
Apr 11: married his pregnant tennis player girlfriend Miroslava Vavrinec.
Apr 14: and girlfriend Dominique Geisendorff became parents of a baby girl.
Apr 16: confirmed wife pregnant with their third child.
MAY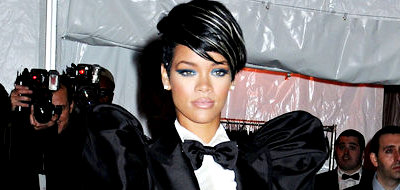 Amidst on-going investigation on the assault case involving her and , a total of 8 highly explicit photos of were leaked. Most of the photos showed the Barbadian songstress exposing her nude bottoms and breasts to the camera in various states of pose. Chris was also featured in one photo with pink panties, which was believed belonging to Rihanna, on his head. Her record label, Island Def Jam, was quick to send letter to at least one website that published the unauthorized photos, demanding it to take down the provocative shots.
Other major events of the month:
May 02: 's brother Adam Cook passed away after losing his battle against brain cancer.
May 04: 's representative confirmed her May 2 wedding to actor .
May 06: 's bassist Ean Evans passed away after losing his battle to cancer.
May 06: Several topless pictures of R 'n' B singer were leaked.
May 08: Eight highly explicit photos of hit the web.
May 08: A baby boy was born for and his wife.
May 11: and 's long-rumored separation was confirmed.
May 13: ' representative confirmed the actress' lesbian wife has given birth to twins.
May 17: Lesbian actress announced engagement to same-sex lover Christine Marinoni.
May 20: The name of and his girlfriend Kim Painter's baby daughter was revealed.
May 24: New fact surrounding Lucy Gordon's suicide was exposed.
May 25: confirmed his girlfriend 's pregnancy.
May 26: 's 4-year-old daughter, Exodus, passed away.
May 30: A baby boy was born for and .
JUNE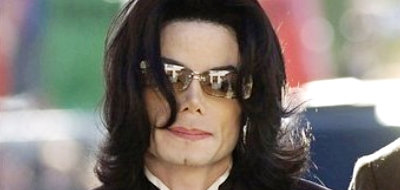 's sudden passing on June 25 managed to send shock to his loved ones and millions of fans around the world as he was prepping to embark on a set of live concerts at London's O2 Arena which was supposed to be kicked off on July 13. A public memorial service held at L.A.'s Staples Center on July 7 to remember his life and career was attended by thousands of people. Cardiac arrest was cited as health problem leading to his death.
Other major events of the month:
Jun 03: and Owen Benjamin called off engagement.
Jun 03: Paul Sculfor confirmed his separation from .
Jun 03: David Carradine was found dead in his hotel room in Bangkok.
Jun 08: broke up with model boyfriend .
Jun 09: confirmed long circulating rumors that he is gay.
Jun 10: had her representative confirming her split from Doug Reinhard.
Jun 12: filed for divorce from Tameka Foster.
Jun 22: was honored with the 2,386th star on the Hollywood Walk of Fame.
Jun 22: The twin babies of and were born.
Jun 23: A representative for confirmed her separation from .
Jun 25: passed away after suffering from cardiac arrest.
Jun 25: was pronounced dead after losing her battle against anal cancer.
Jun 27: and tied the knot.
« | »
© AceShowbiz.com
---
---
More Kaleidoscope News:
---