December 28, 2009 10:33:30 GMT
Rating-challenged 'Prison Break' came to an end, 'Desperate Housewives' lost one of its blondes, and Jason Mesnick created a scandalous 'Bachelor' finale.

---
Struck by recession, the TV world ceased to inflate a full-blown season in 2009. In order to keep the budget slim, many shows reluctantly reduced the number of star appearances and the networks were forced to carefully select those which will gain them profit and ratings. This led to many actor exits as well as mediocre show cancellations. AceShowbiz is taking its readers for a time travel to the year that was particularly hard on entertainment industry, beginning with the first quarter.


JANUARY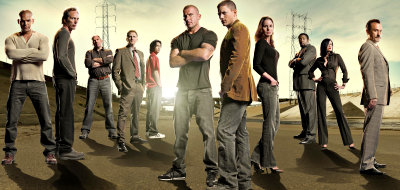 What started with a big bang, "" had to swallow bitter pill when FOX decided to pull the plug after four years in the running. The series starring took a sharp plunge in the transition from third (8.2 million) to fourth (5.3 million) season, which prompted the network to order two additional episodes as a mean of conclusion to the whole drama. "The show is just played out," FOX Entertainment president Kevin Reilly announced on January 13.
Other major events of the month:
Jan 07: confirms her return as Donna Martin in "Beverly Hills" spin-off, "".
Jan 11: earns his first Golden Globe award through "John Adams".
Jan 12: , in her own words, confirms exit from "".
Jan 13: "" did not survive FOX shuffle.
Jan 20: Barrack Obama, second most-watched televised American Presidential inauguration.
Jan 21: "" bumped to Spring and eventually driven out by "".
Jan 22: 's on-set picture as Doug Ross verified his return to "".
Jan 26: USA over Australia and South Africa on "".
FEBRUARY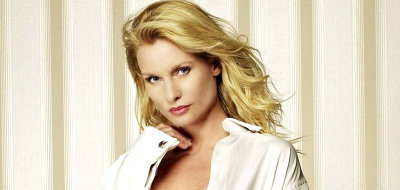 Driven in and out of "", Edie Britt finally took her last breath in the fifth season. What's behind the character's elimination was none other than Nicolette Sheridan's desire to move on from the show. She released a statement through her spokeswoman on September 11 that she was happy being in the show but was set to begin a new chapter.
Other major events of the month:
Feb 10: First hint of and 's departures from "".
Feb 11: Finalist Joanna Pacitti disqualified due to link to "" producers.
Feb 11: Nicolette Sheridan formally announced her departure from "".
Feb 20: "" kept winner of season 6 hidden because of war between Bravo TV and Lifetime.
Feb 25: Hosea Rosenberg was named "" season 5 winner.
Feb 26: Two seasons order made "" the longest-running primetime series on TV.
Feb 27: released an emotional message about her exclusion from "" season 6.
MARCH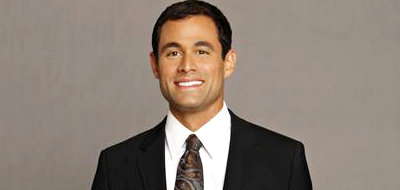 Deemed as the most controversial "" finale ever, Jason Mesnick's edition brought so many tears on the season finale dated March 2. Viewers witnessed Mesnick proposing to his final choice, which was Melissa Rycroft, only to be shocked by his change of mind that put Rycroft to shame in front of national television. He broke up with her in "After the Final Rose" episode, revealing that he has feelings for Molly Malaney whom he let go in the final two.
Other major events of the month:
Mar 3: takes a jab on the popularity of on "Jimmy Fallon", calling him "sexy devil".
Mar 9: spreads her wings, taking a regular role on "".
Mar 16: "" audition mayhem forced to release a statement.
Mar 23: spilled to fans that the studio doesn't want him back to "".
Mar 26: 's "" was picked up by ABC Family after snubbed by movie distributors.
Mar 28: "" took the top honor as Favorite TV at 22nd Nickelodeon's Kids' Choice Awards.
Mar 30: The first Perfect 30 came out on "" season 5 through and Cheryl Burke.
Mar 30: spoofed her own show "" on "".
Mar 31: "" got two seasons pick up from NBC despite mediocre ratings.
»
© AceShowbiz.com
---
---
More Kaleidoscope News:
---