Sigourney Weaver, Michelle Rodriguez, Giovanni Ribisi and Stephen Lang are all featured in the brand new pictures from James Cameron's highly anticipated sci-fi.
Hours prior to the trailer premiere of "Avatar", 20th Century Fox has released a series of new photos from the sci-fi movie. In addition to ones featuring Sam Worthington's Jake Sully, some of the new images also provide first look at never-before-seen characters and another pic sees what seems to be the war birds.

The characters unveiled in the photos are Sigourney Weaver's botanist Dr. Grace Augustine, Michelle Rodriguez's retired Marine pilot Trudy Chacon, Giovanni Ribisi's Parker Selfridge and Stephen Lang's Marine Corps colonel Quaritch. Aside from these pictures, a capture of director James Cameron in discussion with Weaver is also included.

The first trailer of "Avatar" will be released online at 7 A.M. on Thursday, August 20. Apple will make the exclusive revelation. The day after on August 21, Fox will free screen around fifteen minutes of the sci-fi film for two times, at 6:00 P.M. and at 6:30 P.M., in 101 selected IMAX venues in the U.S. and Canada. More info on the free screening can be obtained through AvatarMovie.com.

"Avatar" centers on a wounded ex-marine, who is thrust unwillingly into an effort to settle and exploit an exotic planet rich in bio-diversity, and eventually crosses over to lead the indigenous race in a battle for survival. Directed, produced and written by James Cameron, it is supported by "Star Trek" beauty Zoe Saldana and is set to hit theaters across the U.S. on December 18.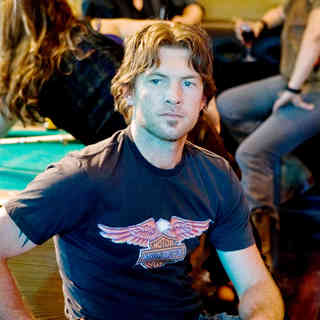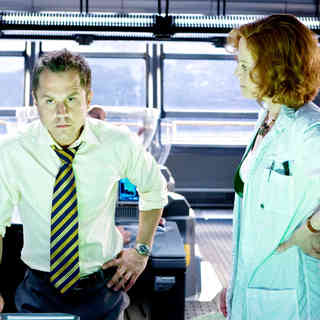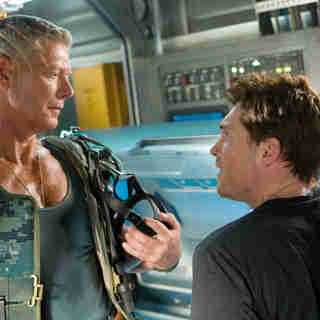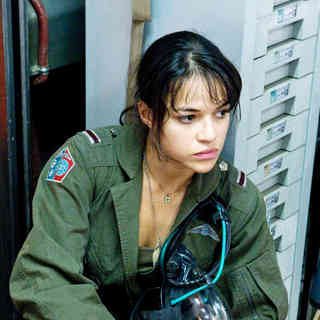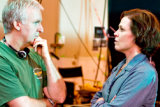 © AceShowbiz.com