June 30, 2009 07:53:55 GMT
Director and writer Matt Reeves has recently addressed how far 'Let the Right One In' remake is, stating that he has finished a second draft of the script and is looking for the kid leads.

---
In previous month, Matt Reeves has been reported agreeing to adapt and direct an American remake of Swedish horror film "". Recently, in an interview with Los Angeles Times, he talked about the progress of his upcoming thriller "", which was initially entitled "Let the Right One In". He informed that he has finished a second draft of the script and it is set in the snow covered mountains of a Reagan-era Colorado.

Now in search for proper locations to maintain the original story's chilly, snow-swept environments, Matt in addition revealed that he is working with casting director Avy Kaufman to find the two 12-year-old leads. He promised that he will not age up the characters to take advantage of the teenage vampire craze of "", saying "There's definitely people who have a real bull's-eye on the film and I can understand because of people's' love of the [original] film that there's this cynicism that I'll come in and trash it, when in fact I have nothing but respect for the film."

He added, "I'm so drawn to it for personal and not mercenary reasons, my feeling about it is if I didn't feel a personal connection and feel it could be its own film, I wouldn't be doing it. I hope people give us a chance."

During the interview, Matt also explained about his thought on the story after an executive at Overture Films asked him to take a look at the horror film. "I was just hooked. I was so taken with the story and I had a very personal reaction," he recalled. "It reminded me a lot of my childhood, with the metaphor that the hard times of your pre-adolescent, early adolescent moment, that painful experience is a horror."

"Let Me In" is based on John Ajvide Lindqvist's novel and it centers around Oscar, a lonely boy who finds love and revenge through Eli, a girl living next door, who turns out to be a vampire. This remake's title supposedly is a more accurate English language translation of the original novel title than the 2008 movie by director Tomas Alfredson, which is known as "Let the Right One In". "Let Me In" is scheduled to hit U.S. theaters in fall 2010.


© AceShowbiz.com
Browse
Let Me In Pictures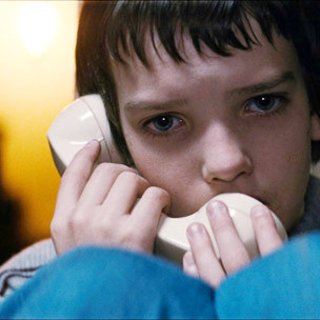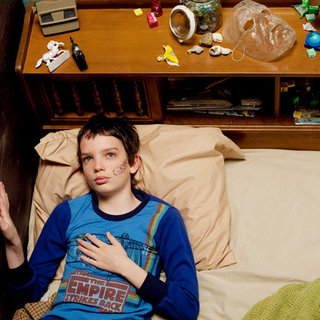 ---
---
---