December 31, 2008 08:55:43 GMT
Sharing a peek at selected movies coming out next year, AceShowbiz compiles a list of 2009 just-for-entertainment feature films.

---
As we step out from the year 2008, let's move forward and see what the new year has in stores in regards to movies worth to be waiting for. Seeing the versatility of the films coming up, AceShowbiz prepares two-part compilations of films coming out in 2009. Part I gathers movies designed for those looking for just entertainment, while Part II compiles films for those seeking for the ultimate thrills.

In this part, AceShowbiz presents a list of movies which majority can be enjoyed by everyone in the family. Fascinating movies with various genres from the romantic comedy "" to the highly-anticipated teenage fantasy "" can all be found here. In the meantime, Part II can be expected to be published tomorrow, January 1.


ROMANTIC COMEDY
Bride Wars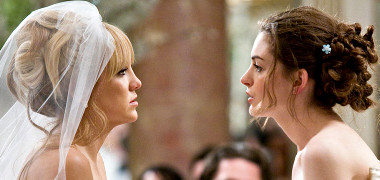 Do women go crazy when it comes to their weddings? From what "" has to offer, the answer would be 'YES'. Teaming up and as two best-friends-turned-each-other's-worst-nightmare over their clashing wedding, this Gary Winick-directed movie could crack more than a smile on one's face as the two actresses are involved in an all-out war that left one with an orange skin and the other with a blue hair. []
More romantic comedy movie :





COMEDY
17 Again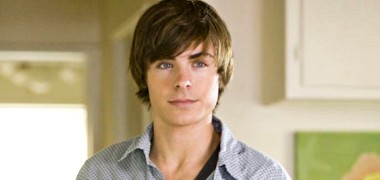 Imagine being 37-year-old married man and father of two, but trapped inside 17-year-old body. That's what Mike O'Donnell has to deal with in "". Putting the latest Hollywood heartthrob in the O'Donnell shoes when he is inexplicably turned back to be seventeen again, this comedy movie would be an interesting one to see, especially with Efron attempting to depict an old man stuck in a teenage body, desperately trying to win his wife's heart back and watching over his teenage kids closely. []
More comedy movie :




DRAMA
The Reader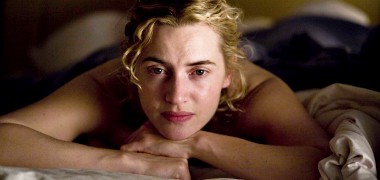 For those who are looking for an intense drama, "" will be a perfect choice to start the new year. With five-time Academy Award-nominated actress taking one of the lead parts, this drama movie from "" director Stephen Daldry will present an intriguing storyline as the story focuses on an affair between a teenage boy and a thirty-something woman, which shapes up the boy's life. Even before this film is opened wide in the U.S., it has become the subject of many awards nomination, including the 66th Annual Golden Globe Awards. []
More drama movie :



FANTASY
Harry Potter and the Half-Blood Prince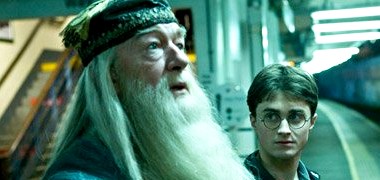 What can be said about this fantasy movie? The title "" itself has become one of the reasons for many to be expecting it. Unlike previous "Harry Potter" installments, this one would be a lot darker. And, from what the trailers and stills have teased, it will be filled with destructive battles between good and evil. Still, the tense tone will be balanced with ample humor, providing fans with ticklish scene like the time when Ron is knocked out for drinking the poisoned mead intended for Dumbledore. []
More fantasy movie :


ANIMATION
Up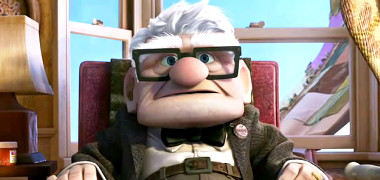 Pixar have never failed to deliver any of their animation films since they collaborate with Walt Disney Animation, producing one hit movie after another from "Toy Story" to the latest "". In 2009, the production company will present another heartwarming animated film, "". Definitely a movie to be watched with the family, it will bring one's imagination up to the sky as Carl Fredricksen explores the globe and falls into any kind of adventures without even stepping out to his front porch. []
More animation movie :




MUSICAL
Nine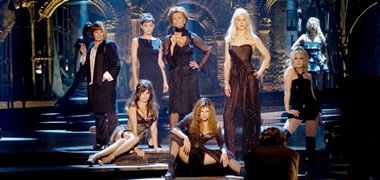 When a Hollywood adaptation of the Broadway musical "Chicago" was brought to the attention in 2002, Rob Marshall immediately received international acclaim for directing and choreographing, earning him six Academy Awards. Nearly seven years after his major success, Marshall returns to musical with "". And, this time he will go off with a bang as he lines up , , , , , , , and a.k.a. Fergie as the cast ensemble. []
More musical movie :


© AceShowbiz.com
Browse
Bride Wars Pictures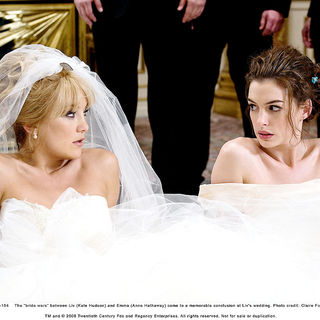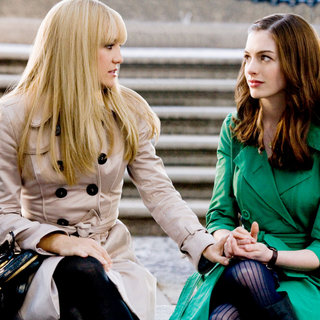 ---
---
---