August 27, 2008 08:25:38 GMT
Having not enough money for promotional project, Fall Out Boy allegedly decide to put a controversial title 'Folie a Deux' and drop the album on the election day to draw public attention.

---
will follow up their 2007 album "" by releasing their sixth studio effort "". The album is scheduled for release on November 4, the same day Americans vote for a new President.

Referring to the release date, that coincides with the general election, and the album title, which according to dictionary means "the sharing of delusional ideas by two people who are closely associated", some claim that their upcoming effort will be politically charged. However, singer denies the rumor and tells MTV, "It's not an overtly political record, but I'm not gonna say what it is, We'll just let the record speak for itself, but it is coming out on Election Day."

Earlier this week, the band have just released an online mixtape called "Welcome to the New Administration". The mixtape carries five demo tracks to appear on "Folie a Deux", including singles "Lake Effect Kid", "America's Sweethearts", "I Don't Care", "ALPHAdog and OMEGAlomaniac", and "Catch Me if You Can/Proclamation of Emancipation", the last tune features ' frontman .

When asked about the mixtape, says that it becomes one of the ideas to promote the album without spending much money that they admit to have none. "We've done a little bit of the campaign for this record already, where we came up with this idea, because we've liked a couple of [viral] campaigns that had happened in the past, but then we realized we didn't have the money or the time to hire those publicity firms to do it for us," Pete explains. "So we came up with this idea to create an autocratic, overbearing, Big Brother organization that had these sort of vague messages, like, 'Change is here! We all must believe in it!' And we came up with the beginning and the end of the story, and ... "

Pete's statement has then generated another rumor, saying that the band intend to draw more attentions from public by bringing out their album on the election day and sparking controversy with the album title that carries vague message. The latest rumor hasn't been followed-up for clarification yet.


© AceShowbiz.com
Browse
Fall Out Boy Pictures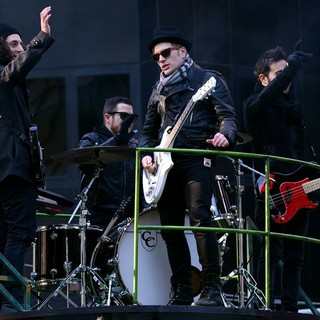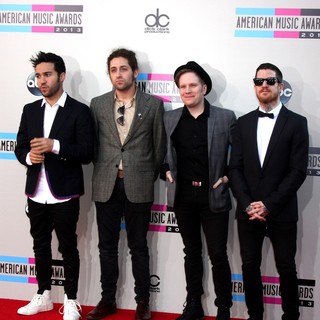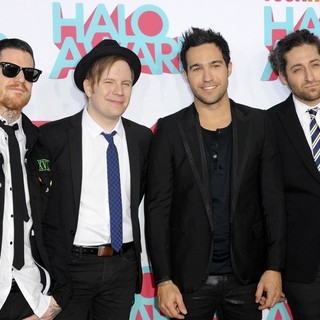 ---
---
---