June 16, 2008 09:15:48 GMT
Several pictures and elaborated opening details from the upcoming Warner Bros. Pictures' movie have leaked out showing the first glimpses into the film.

---
"", the Warner Bros. Pictures' movie inspired by the ninja fighting sequences in "", has fallen into production earlier. And, like many other movies in production, it cannot stop the leaking out of the movie's stills before it is officially launched.

Following the posting of pictures showing training for his leading role in the movie by , another series of photos in relation of the film got out. Posted by Slash Film, the four pictures exposed what appears to be the action movie's stills. Three of the photos outed display allegedly parts of the film's opening scenes in which a Yakuza boss, Hollywood, threatening an old Japanese man with a gold gun, whereas the other one shows ' character in supposedly an interview scene. All the four pics can be seen via .

Aside from the outing of the stills, another online publication also put out major spoiler to "Ninja Assassin" revealing the opening sequences from the movie. noted that the movie will begin with an old Japanese tattoo artist etching a classic image of Miyamoto Musashi on the back of a Yakuza boss named Hollywood. Thinking that the pain is unbearable, he complained about it to the old man who answers the complaint with a proverb. Offended by the answer, Hollywood quickly pulled a gun on the man, but the situation doesn't get bloody due to the old man's wisdom. Soon after, one of Hollywood's men comes in bringing a letter which in short warns Hollywood about his coming death by the Ninja. Unconvinced by the existence of Ninja, Hollywood and his goons laugh off the threat only to then see the unthinkable work of the Ninja.

Scripted by Matthew Sand and J. Michael Straczynski, "Ninja Assassin" follows Raizo, a street orphan who is raised to be a deathly assassin by the Ozunu Clan. But, after watching his friend's execution by the clan, he breaks out from them and plans to avenge his friend's death. One day, he saves Europol agent Mika Coretti who is investigating the Clan and thus becomes the prime target of murder. Determined to reach their goals, the two then work together to bring the Clan down. The movie which is also starred by is set for January 16, 2009 release.


© AceShowbiz.com
Browse
Ninja Assassin Pictures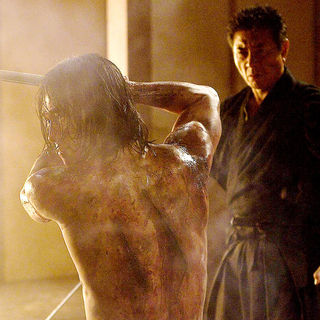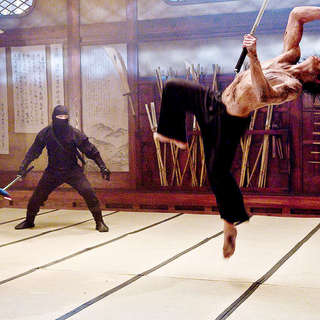 ---
---
More Ninja Assassin News:
---