September 20, 2007 05:56:33 GMT
The Shins lead the packs with three nods, followed by Modest Mouse and Amy Winehouse at two and one respectively.

---
MTVU annual award show, Woodie, has announced its nominees with on the lead. The indie rock group are up for three categories 'Alumni Woodie', 'Viral Woodie' and the prestigious 'Woodie of the Year' . For the latter, they will compete against , , and .

Further down the list, , Gym Class Heroes, Allen, , , and take two nominations each, while others such as , , , , , , , Cansei de Ser Sexy, The Rapture, , and get their fair share of one nomination each.

The fourth event also introduced a brand new category called 'Best Music on Campus Woodie' that will allow unsigned new acts to get noticed in the industry. Finalists are comprised of 1,700 college bands, MCs and musicians registered at . Winner for this category will be determined through votes in the next six weeks and the prize would be $5,000 cash, future MTVU shows and invaluable national exposure.

This year's event will premiere simultaneously on MTVU and MTVU.com on November 15 at 8 p.m. The voting has been opened and remain so until November 2. The actual show will take place October 8 at Roseland Ballroom in New York City, sporting a live concert event. Click to start voting!

Nominees for the 2007 MTVU Woodie Awards:
Woodie of the Year - (Artist of the Year)

Amy Winehouse
Common
Gym Class Heroes
Lily Allen
The Shins
The Breaking Woodie - (Best Emerging Artist)
Peter Bjorn and John
Silversun Pickups
Tokyo Police Club
Left Field Woodie - (Most Original Artist)
Cansei de Ser Sexy
Klaxons
Madvillain
The Knife
Best Video Woodie - (Best Video of the Year)
Justice, 'D.A.N.C.E.'
Motion City Soundtrack, 'Broken Heart'
RJD2, 'Work It Out'
Say Anything, 'Wow, I Can Get Sexual Too'
TV on the Radio, 'Province'
The Good Woodie - (Greatest Social Impact)
- 'Keep a Child Alive'; promoting care for HIV/AIDS-infected children in Africa
Guster - 'Reverb'; "greened" more than 600 concerts in the last three years
Linkin Park - 'Music for Relief'; aids victims of world catastrophes and combats global warming
Red Jumpsuit Apparatus - mental health awareness efforts
Thom Yorke - 'Friends of the Earth'; fighting for legislation to prevent global warming
Performing Woodie - (Best Tour)
Lil' Wayne
Muse
The Academy Is...
The Rapture
Alumni Woodie - (a.k.a. The You're Still OK in our Book Award)
Bright Eyes (
Modest Mouse
Spoon
The Shins (
Viral Woodie - (Most Downloaded, Streamed, Blogged, etc.)
A category for those acts that crashed servers and blew up the World Wide Interwebs all year long. For the next four weeks, these artists will go toe-to-toe on mtvU.com, with college students propelling their favorites into the finals. The four artists left standing will battle it out for the (not contagious) 'Viral Woodie'.
WEEK 1
, 'Don't Matter'
Gym Class Heroes, 'Shoot Down the Stars'
Lily Allen, 'Smile'
Linkin Park, 'What I've Done'
The Shins, 'Phantom Limb'
WEEK 2
The Academy Is..., 'We've Got a Big Mess On Our Hands'
M.I.A., 'Boyz'
Modest Mouse, 'Dashboard'
, 'O Valencia! (contest version)'
WEEK 3
Arcade Fire, 'Neon Bible'
, 'We Takin' Over'
, 'This Ain't A Scene, It's An Arms Race'
Paramore, 'Misery Business'
, 'You Are the One'
WEEK 4
, 'Hang Me Up to Dry'
Justice, 'D.A.N.C.E.'
Meg & Dia, 'Monster'
My Chemical Romance, 'Welcome to the Black Parade'
, 'Big Things Poppin' (Do It)'
© AceShowbiz.com
Browse
The Shins Pictures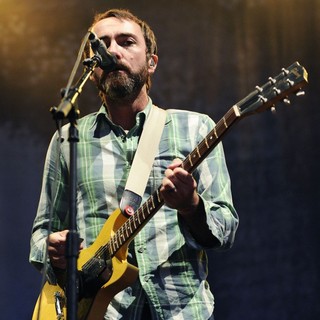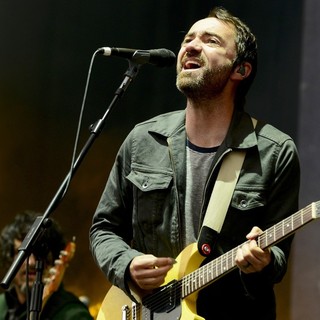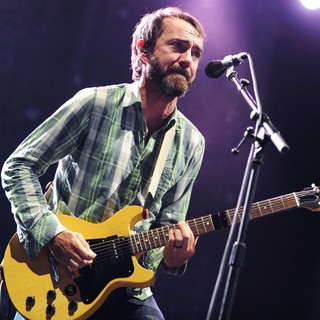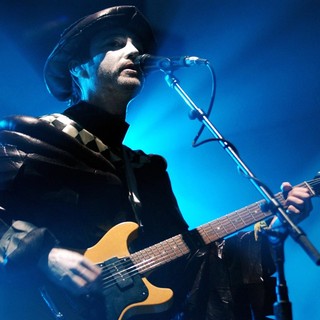 ---
---
---