August 06, 2007 03:25:07 GMT
One of the most celebrated music event this year moved 1st day with beat-themed acts, wound up to alternative pieces on day two before spurting surprises from Winehouse and Kings of Leon on last day.

---
2007 Lollapalooza in Chicago's Grant Park has taken center stage in music buzz last weekend. The annual festival that celebrates the greatest alternative acts kicked off Friday, August 3 on a hot but pleasant weather, mainly due to the worthy performances in all its three days.

LCD Sound system only gave the best opening on day 1 by delivering beats that audience have been dying for. The group raved through their sets mostly containing materials from latest CD "Sound of Silver" before moving on with the Grammy-winning hit " is Playing at My House". The subject mentioned in the title served their part moments later highlighting the event with extended version of "One More Time" and their debut album's hit "Around the World".

The temperature rises nearing mid-day, so did the acts. Rapper leaned heavily on her new album "", Black Keys gave blues its position in the event while indie rock Blonde Redhead promoted songs from new album "23". Rock band Sparklehorse despite hanging up the day with heavy banging, winding down to slow "Gold Day", apt song to close day one.

Second day didn't go as predicted, the sun was hiding behind the clouds and sporadic rain fall became the foreground. But the spirit was soon lifted by stage act from . Frontman Matthew Bellamy serenaded through "Feeling Good", "Sunburn" and "Invicible" among others, literally 'moved' the audience. came up next, gave equal materials from all three albums and even delivered hits "Say Hello the Angels" and "Stella Was a Diver and She Was Always Down."

, despite the heavy rain, jammed the MySpace.com stage and gave salute to LCD Soundsystem that appeared one day prior. Karen O from stayed true to her unique style in delivering the alternative band's set. Among those played are "Turn Into" and their highest charting hit "Date with the Night". When Australian outfit Silverchair was up, frontman Daniel Johns exclaimed "Chicago's the place to be - if you're not in Chicago you're missing out!" before dedicating a song to .
The Saturday event was filled with other acts such as , , , The Hold Steady, Cansei de Ser Sexy, and Rhymfest. Arguably bigger acts performed the next day to give the festival's it's climax. Muddy after overnight down pour, the ground still held the best crowd in all three days.

, one of the most anticipated acts, came up with her infectious hit "Rehab" before making the audience wait for over half an hour with other songs. The heat plus the songbird's lack of enthusiasm had resulted in mild claps. Surprisingly, the Chicago-based musician David Vandervelde served a performance over Winehouse's level, so did Mexican duo that ran with covers of 's "Wish You Were Here," 's "Master of Puppets" and 's "Stairway to Heaven."

The show went on with 's making nice surprise by appearing with . Vedder's band then officially close the festival on Sunday night. The festival is set to remain in Chicago until 2011.


© AceShowbiz.com
Browse
Amy Winehouse Pictures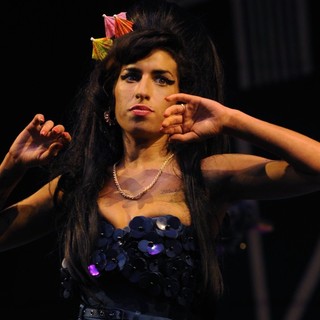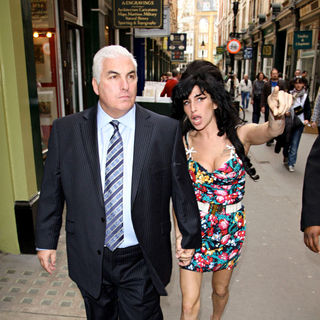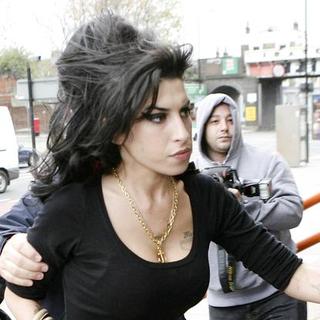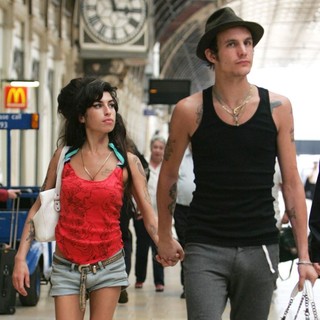 ---
---
---