October 01, 2008 04:27:37 GMT

The next episode of "" will be injected with more surprises regarding changes on the nature of the characters. Peter from the future visits the present one and urges him to use a powerful but dangerous ability in order to save the world in episode "I Am Become Death".

Present Peter is also threatened at gunpoint by the future Claire and also had strange encounter with Sylar. After revealed in the two-hour season premiere that Sylar is the biological son of Angela, which means that he is also a Petrelli, Sylar changes from a villain to soft-hearted man who regards Peter's presence as a brother.

October 01, 2008 03:43:11 GMT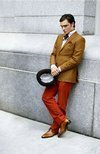 Another preview for "" 2.06 is released, showing longer sequences of the conflicts each of the characters is facing. Blair is surprised to find Serena coming out of the office for a try out at Yale, the university she's been dreaming of attending. Serena at ease tells Blair, "Who doesn't like a surprise?".

The next episode which is titled "New Haven Can Wait", will see a catfight between Blair and Serena, the former who initiated it by throwing an object on the back of the latter's head. Meanwhile, Nate is involved in a bar brawl and shirtless Dan learns the hard way of befriending Chuck. The cynical and morally bankrupt character will be abducted by members of Skull and Bones.

September 30, 2008 07:41:42 GMT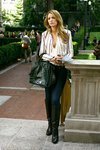 After a fight with Blair, Serena ditches plans to visit Brown and accepts an invitation to visit Yale in the new episode of "". The episode which is titled "New Haven Can Wait" will be aired on Monday, October 13 on The CW.

According to Kristin from E!, Serena and Blair will get into a physical cat fight after Blair finds out that Serena is trying on the school she's always dreaming of attending. Blair at one point is seen throwing an object into Some place else, a group of Skull and Bones members put a rag on Chuck and kidnap him. Nate meanwhile, hook up with a co-ed.

September 30, 2008 07:19:19 GMT

Preview of "" 2.05 is made available. The episode called "Goodbye to All That" will air on Fox on Monday, October 6 at 8:00 P.M..

John and Derek infiltrate a military academy in order to protect an integral member of the future resistance. Meanwhile, Weaver's first assignment for Ellison takes an interesting turn of events when he discovers a specter from his own past.

September 30, 2008 04:36:06 GMT
A sneak peek to episode 4.07 of "" has arrived. It shows T-Bag being kidnapped and put to doze by Susan. When he is conscious, she demands some questions to be answered and when he refuses, she threatens to end his life with the tip of a knife she holds.

Meanwhile, Lincoln takes members of the team to Las Vegas to search for the next key holder. The Sin City is also where Sucre gets an indecent proposal. Sarah learns about Michael's condition, and Roland pushes his luck too far. Gretchen teams up with T-Bag who makes an offer to Michael he cannot refuse. Meanwhile, the secrets in Whistler's bird book are finally revealed.

September 30, 2008 03:51:55 GMT

Preview of "" 6.06 episode called "Choosing My Own Way of Life" has been released. It will see Nathan facing a dilemma between taking the offer as a pro basketball player and his health concern.

Nathan is given the opportunity to join a basketball team called Slamball by Owen but he has doubts for it. He then attended a game with Jamie who thinks that it's a cool job. Skill and Deb's romance goes on stronger and bolder while Haley attempts to help a student in need.

September 30, 2008 02:28:07 GMT
ABC is getting ready for the release of its new series, "" which will hit the small screens on October 9 with the release of the show's promotional video. The footage is exceptional for its inclusion of 's brand new single "Ground Zero" which will appear on his November 4 solo album "".

Lining up , , Jonathan Murphy, and as the main cast, "Life on Mars" is a cop drama adapted from the successful British series of the same name. The first episode is titled "Out Here in the Field" where NYPD Detective Sam Tyler is trying mightily to understand what's just happened to him and how he can get back "home" .

September 30, 2008 01:27:11 GMT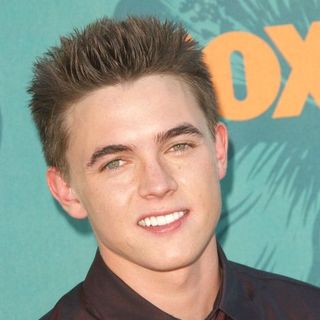 Teenage heartthrob is turning his back on singing to invade the small screen, joining the cast of ABC Family's comedy drama "." reported Monday, September 29 that the singer will star in the series for its mid-season return in spring 2009.

McCartney reportedly will portray the role of Andy, a high school friend of Calvin, ' character, who fuels a rivalry between the Kappa Tau and Omega Chi houses when he proves to be an in-demand pledge. Actor is also set to guest star in the mid-season premiere as a fellow summer camp counselor with Rusty, played by .

September 29, 2008 07:56:24 GMT

Sneak peek to "" 3.02 has been given attached to the season premiere on Sunday, September 28. Following the holiday, Kevin and and Nora are still in tension while Kitty and husband Robert get serious with their adoption process.

A social worker starts visiting the couple and attends a 'typical' Walker family dinner. Meanwhile, Holly is giving Rebecca the full access to her two million dollar trust fund, making Rebecca to question her mother's motif. Rebecca's romance to Justin also heats up on the couch. Holly, in the mean time, investigates a former Walker's 'secret'.

September 29, 2008 07:18:44 GMT

The new season of "" has rolled in on Sunday, September 28 and a sneak peek of the next week's episode has been made available. Titled "We're So Happy You're So Happy", the episode promises more "lies, secrets, betrayal" and mysteries that get "juicier".

Lynette discovers her son, Porter, has a softer side, which she finds endearing; Gaby amusingly attempts to mask her demise in social stature; and the time has come for the men in Susan's life to meet. Meanwhile Bree begins to feel the pressures of balancing marriage and a career, Edie is reminded just how hostile the neighbors on Wisteria Lane can be, and a suspicious Mrs. McCluskey enlists Katherine's help to uncover more about their new neighbor, Dave.

September 29, 2008 06:17:23 GMT

Preview of "" episode 1.05 is available. The HBO vampire series will on Sunday, October 5 rolls the episode called "Sparks Fly Out", presenting Bill and his memory flashbacks on the wartime incident that changed his fate forever.

Spurned by an exasperated Sookie, Bill ends up winning over Adele's church audience with his vivid recollections from the Civil War, though Andy and Bud remain suspicious. Sam tries to make the most of his opportunity with Sookie, though she's clearly not ready to commit. Ignoring Tara's rebuff, Lafayette convinces Jason to give vampire blood, aka "V juice," another shot.

September 29, 2008 04:09:22 GMT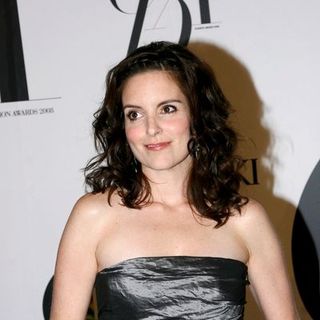 Striking while the iron is hot, has reprised her role as Sarah Palin in the September 27 episode of "". Wearing the similar pink suit that Palin wore while giving an interview to CBS' Katie Couric, earlier that week, Fey sat across pregnant actress who was there to impersonate Couric.

As the Republican vice presidential candidate, Fey was taking on the lack of Palin's knowledge on foreign affairs. When asked by 'Couric' how she would help to facilitate the democracy abroad, 'Palin' answered "Katie, I'd like to use one of my lifelines. ... I want to phone a friend." When 'Couric' told her that it was not how the interview works, Fey quoted Palin's frequent lines in an interview, saying, "Well, in that case, I'm just gonna have to get back to ya."

September 29, 2008 02:54:22 GMT

The CW have released a promo video for two of their primetimes, "" and "". Both aired on Monday, the shows promise a night full of "guilty pleasure". The new footage inserts some extra scenes from future episodes.

Tonight (September 29), "Gossip Girl" will roll with an episode called "The Serena Also Rises" at 8:00 P.M. Blair will have a scuffle with Serena over the fact that Blair's mother gives Serena and her socialite friend Poppy front row seats of Waldorf Design show. Dan will try to befriend Chuck and takes the downside to it. Several as a sneak peek to the episode.

September 27, 2008 06:54:07 GMT
"" will not be so fast moving from Bravo TV to Lifetime. New York State Supreme Court ruled on Friday, September 26 that the reality show is still under the right of NBC Universal, which is the parent company of Bravo.

With the court decision, Lifetime will not be able to go on with the airing of the show nor can it develop a spin-off to the show, which has previously been planned. The sixth season was initially planned to be broadcast in January 2009 after delayed once from the November 2008 schedule.

September 27, 2008 05:59:43 GMT

More into "" 6.05 is exposed through two new clips that show the evil deeds done by Nanny Carrie. While Hayley is investigating Dan's whereabouts, she gets a call from Carrie who takes hostage of Dan in a house. Haley, tagging along her son Jamie, goes inside the house and leaves Jamie alone in the car.

Carrie then approaches Jamie inside the car and persuades him to open the car door. When Jamie refuses, she grabs an axe. This then leads to the scene where Jamie runs in the cornfield, chased by Carrie. The official synopsis from The CW describes that when Haley learns the truth about Dan, it leads to "a final showdown with Carrie".