September 27, 2008 05:59:43 GMT

More into "" 6.05 is exposed through two new clips that show the evil deeds done by Nanny Carrie. While Hayley is investigating Dan's whereabouts, she gets a call from Carrie who takes hostage of Dan in a house. Haley, tagging along her son Jamie, goes inside the house and leaves Jamie alone in the car.

Carrie then approaches Jamie inside the car and persuades him to open the car door. When Jamie refuses, she grabs an axe. This then leads to the scene where Jamie runs in the cornfield, chased by Carrie. The official synopsis from The CW describes that when Haley learns the truth about Dan, it leads to "a final showdown with Carrie".

September 27, 2008 05:56:57 GMT

The CW Network have slipped out a clip from the forthcoming episode of "" cycle 11. It previews the footage where contestant Lauren Brie is taking on her photo shoot session while photo shoot director Jay Manuel watches from the side and gives her advices along the way.

Dubbed "Natural Beauty", the episode will be broadcast on Wednesday, October 1, at 8/7 c. In it, the remaining contestants will be challenged to strike poses as Los Angeles' "natural" disasters including an earthquake, tidal wave, heat wave and a traffic jam. The episode will also see judge and Czech-born super model showing the contestants how to model unflattering clothing with style.

September 27, 2008 04:31:51 GMT

The CW have just released a clip from "" episode 1.06 which is titled "Model Behavior" and will be aired in full on Tuesday, September 30. As , the episode will unveil more on Dylan, the father of Kelly's baby and Brenda's twin brother Brandon.

In the clip, Kelly, Brenda and Ryan are casually talking on the hallway when suddenly Brenda's phone rings and it turns out to be Dylan. Kelly, although shocked by the fact that Dylan calls to Brenda's phone, takes the call when Brenda said he wants to talk to her. Ryan who has developed an interest in Kelly, finds out for the first time who Dylan is.

September 27, 2008 04:09:39 GMT

A scene from the "" episode 3.01 has been given, revealing how secrets in the Walker family can not be kept too long. Entitled "Glass House", the family will have a vacation in a luxurious house where the items inside it cost a leg. Troubles come when an expensive glass whale is broken.

The kids accidentally knock over the whale but Justin takes the blame when Kevin asks who breaks it. Together, they try to gather the pieces and put it on back in one piece. Meanwhile, Kitty, upset by the fact that Nora writes the letter of recommendation for her adoption plan instead of Sarah, confronts her mother, saying that too many secrets are held within the family.

September 27, 2008 03:36:10 GMT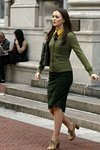 A couple of sneak peeks to "" 2.05 which is titled "The Serena Also Rises" have been released via on top of some which have been released by The CW earlier this week. On the first clip, Chuck is having a heated argument with Blair outside school, and the second one sees Dan in attempt to befriend Chuck during their outing.

The other two clips have been outed previously, the third one being that when Blair is angry after knowing that Serena is given front row seats at Waldorf House fashion show. And the fourth clip is on Dan approaching Chuck, literally begging him to include him in Chuck's circle of friends.

September 27, 2008 02:59:44 GMT

With 5 Emmys in the pocket, "" goes full throttle on its third season promo. NBC have released a video for the sitcom's new season, airing it during the season premiere of "" on Thursday, September 25.

Tagging along the honor taken from 60th Primetime Emmy Awards as Best Comedy, "30 Rock" will return on screen next Thursday, October 30 at 9:30 P.M. The first episode would be "Do-Over" that sees Liz being overshadowed by an adoption agency official.

September 26, 2008 09:06:08 GMT

Promo video for the fourth season of "" has been released. The new season will pick up a part of the last season's mystery where Professor Payne noted that a shadow was missing from the group.

The new season will be opened with "Firestarter" on Friday, October 3. It tells about a shrink who survives a fire in his office and when Melinda and Jim go to the hospital to visit him, they see him talking to what Melinda realizes is a ghost. She has to break the news to him that the patient died in the fire and he was talking to her ghost.

September 26, 2008 08:35:34 GMT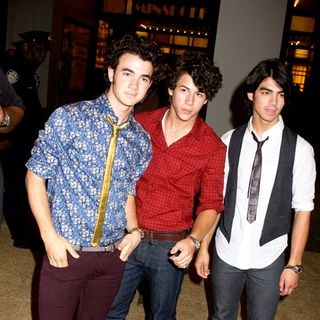 More details have been outed by a source in the know about the highly anticipated Disney television series "J.O.N.A.S!", one of which is that Frankie the "Bonus Jonas" will make recurring guest appearances on it. The little boy, whose name is Franklin "Frankie" Nathaniel Jonas, will play as the youngest brother of Lucas brothers, played by his real-life brothers, .

"They play three brothers in a band. But in the show, they are the 'Lucas' brothers," the unidentified source explained referring to , , ' starring roles in the comedy series. The source moreover explained that its title "J.O.N.A.S!" is meant as a reference "to the name of the street they live on."

September 26, 2008 07:54:40 GMT

"" officially becomes the first new show that gets a cancellation this Fall. FOX have decided to axe the drama comedy starring after only three episodes, due to poor reception from the audience.

Some sources have confirmed the cancellation to and said that the empty slot will be filled by "" which will be stretched to 10 P.M. on Wednesday. Still, no official statement has been outed from the FOX camp.

September 26, 2008 07:54:17 GMT

A brief preview to episode 4.03 of "" has been unearthed. This upcoming episode is called "In the Beginning" and will be aired next Thursday, October 2, at 9:00 P.M. on The CW network. It reveals that Dean is faced with the fact that if he alters the future, his hard works of saving people will all vanish into nothing.

In the new episode, Dean is thrown back to the year of 1973, and to much of his surprise, he finds himself landing in Lawrence, Kansas. Unsure why he is sent back to the time, he soon enjoys the experience after he bumps into young John Winchester and Mary who have just fallen in love. In this past era, he also meets his newly-found grandfather, who may be hiding a secret that is key to his and his brother dilemma.

September 26, 2008 07:10:59 GMT

Following the two hours premiere of "" season five, ABC have sneaked out glimpses into the next episode of the medical drama series and now the preview video has arrived. Giving an idea about what to expect, the snippet teases the chaos Seattle Grace Hospital and its residents experience when water comes rushing in.

Entitled "Here Comes the Flood", episode 5.03 is said to see George retaking his residency exam, while the Chief tries to implement new teaching policies. On another story, Izzie and Alex are going to find out that Derek tries to boot them out of Meredith's house. The new episode will be broadcast on Thursday, October 9 at 9 P.M. on ABC.

September 26, 2008 07:01:37 GMT

More about the old school cast of "Beverly Hills, 90210" will be unveiled in the spin off series, "". After previously revealing that Kelly has a son with Dylan, the series will, on the September 30 episode called "Model Behavior", touch the issues on the separated couple, Brenda, and Brandon.

spilled a part of the plot, revealing that there may be a tension between Kelly and Brenda. It was known in the original series that both of the girls had a common interest, which was Dylan. Years later somehow the memory still lives on and is brought back when Dylan phones Brenda and Kelly knows it. Furthermore, the episode will also reveal on Brenda's twin brother Brandon's whereabouts.

September 26, 2008 04:52:25 GMT

"Toxic", the October 2 episode of "" has been given a trailer, mainly chronicling on Oliver's past. While having only 24 hours left to live, Oliver slips into a delirious moment when he first landed on a deserted land and learned the use of bow and arrow. He also recalled his first meeting with Tess Mercer. Eventually, Oliver's life is saved by Chloe.

Speaking on the particular episode, Erica Durance who portrays Lois Lane, said that her character will somehow be affected by Oliver's near-to-death encounter. Durance elaborated, "What it did, I thought, was it created another moment for Clark and Lois to have some real intimacy because he sees her in this vulnerable position and they have a talk about dealing with relationships. Lois still isn't in love with Oliver, but what it did was it created another moment to build on that relationship with Clark."

September 26, 2008 04:39:32 GMT

A preview to "" has been let out and it highlights on the contestants' makeover. The short snippet opens with saying to the hopefuls in front of her, "If you guys are gonna hang with me, your look is gonna need an upgrade...big-time."

In it, she introduces designer duo Heatherette, Richie Rich and Traver Rains, who helps her with the suggestion for the makeover. The footage also displays her interaction with some of the contestants while making some proposals on what she wants to do to improve each one of them.

September 26, 2008 03:49:39 GMT
The second episode to ABC's "" season three has been given a sneak peek. Next week on Thursday, October 2, Betty will be in dilemma whether to stay loyal to Daniel or to accept the luring offer proposed by Wilhelmina in "Filing for the Enemy".

Now that she gets her hands on Mode, Wilhelmina is trying to lure Betty to the dark side by asking her to be an assistant. Marc is horrified on the idea of having Betty bossing him around and Betty gets a vision on how she will turn out when she accepts the job. Daniel is still struggling to keep the custody of his son, Daniel Jr., while Christina is growing suspicious of her husband Stuart. Elsewhere, Hilda's romance to her son's coach, Diaz heats up.