December 05, 2008 07:25:40 GMT

Four new clips have been compiled into one video player as sneak peeks to week 12 episode of "". Most of the clips feature the contestants doing lots of exercises and preparing for the final challenge of the season.

In the first clip, Michelle expresses her sadness over Renee's elimination. As the last remaining contestant from the black team, she also confesses in the clip that she is scared by the fact and feels lonely. At the same time, the blue team which consists of Ed, Heba, and Vicky are celebrating their victory of being in the final four, as captured in the second clip.

December 05, 2008 05:43:29 GMT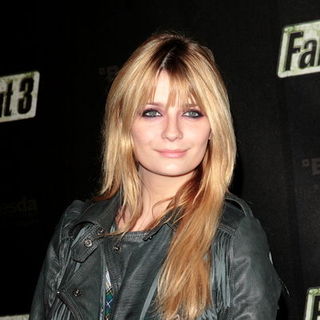 "" actress, , is reported to guest star on ABC's comedy drama, "". Hollyscoop reported the 22-year-old actress may get her debut appearance on the popular series for a five-episode guest arc.

As stated by "Ugly Betty" insiders, the series' staff are still in talk, dicussing about Barton's future appearance. "Mischa's career is at a standstill, so this might be great for her. It's not a done deal yet, but talks continue," said the insiders.

December 05, 2008 04:48:48 GMT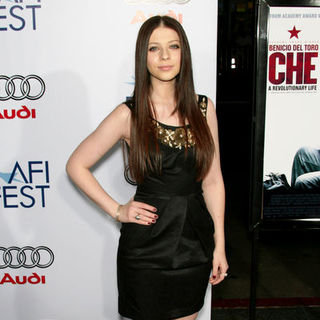 may have another appearance on The CW's popular series, "". According to Nylon Online, the series' producers are planning to bring back the "" star to reprise her role as Georgina Sparks for the teen drama's upcoming episode.

Hinting about the possible return of Trachtenberg, "Gossip Girl" executive producer, Josh Schwartz, said, "It's safe to say you haven't seen the last of her." Besides, it is also reported that the network plans to put Trachtenberg's guest stint towards the end of this season. In the meantime, there is no deal or script done yet but it is in the works for the last third of season two.

December 05, 2008 03:17:31 GMT

The possible truth about the real condition of Dr. Izzie Stevens' character, played by , on ABC's "" has been revealed. As multiple reliable sources informed to , the reason behind Izzie's hallucination of having interaction with dead people is a matter of health- and brain-related.

EW noted that Izzie's health problem is similar to an aneurysm, a blood-filled dilation which most commonly occurs in arteries at the base of the brain. The good news is that the disease will not be fatal. In the meantime, there is no confirmation from the network about this potential aneurysm disorder.

December 04, 2008 16:41:46 GMT

NBC's new TV reality show "", where "" host serves as its executive producer, has been available to peek. Through a brand new clip and a behind-the-scene video, posted below, it is revealed that the upcoming TV show will center its story on a group of mothers who must help choosing the perfect women for their complacent sons.

The clip, which works as a promo of the new show, shows three male contestants and their mothers meeting 32 women. It also features the interview sections with the three mothers, and between Ryan and his mother, Connie Seacrest.

December 04, 2008 08:57:44 GMT

A preview of episode 2.09 of ABC's drama series "" has been released. The preview shows a sudden attack in Patrick Darling's inauguration ceremony, where a gun shot is heard.

"The Plan" episode itself will revolve around Patrick Darling. A newly-elected senator, he invites Carmelita to his inauguration ceremony despite Tripp and Nick's disapproval. It also tells a story of Chase Alexander who defies his agreement with the Darlings and threatens to go public with his accusation that Patrick has murdered his sister.

December 04, 2008 08:02:54 GMT

As can be seen through a newly-released preview, Dr. Addison Montgomery, played by , is fighting for the life of a woman who suffers from ovarian cancer on episode 2.09 of "". The promo video also reveals how Addison insists that the woman undergoes a surgery for her own good.

On the episode, entitled "Know When to Fold", the doctors of Oceanside Wellness are forced to compete for clients as Charlotte King's rival practice, Pacific Wellcare, opens its doors. While Sam and Pete manage to steal one of Pacific's clients, Addison's favorite patient goes to Pacific for a second opinion.

December 04, 2008 07:12:32 GMT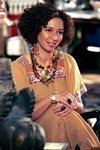 Sneak peek to the December 4 episode of "" has been provided by four new clips and a behind-the-scene video posted below. The four clips, which are compiled into one video player, feature Kath Day dealing with her insomnia on the episode entitled "Sacrifice".

Most of the clips also show how Kath and Phil visit a woman who is considered as Phil's spiritual advisor. Meanwhile, the behind-the-scene video features the on-set shooting of a scene where Kath, Phil, and the spiritual advisor are having a meeting.

December 04, 2008 05:47:57 GMT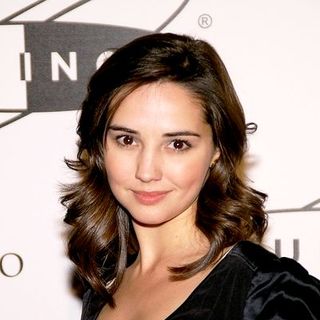 A guest appearance from Laura Breckenridge will be seen on the upcoming episodes of "". Exclusively reported by , the "Related" actress will get her debut gig on The CW hit teen drama series as a new teacher at Constance Billard.

The 25-year-old actress will play a character named Rachel Carr, the idealistic and fresh-faced new English teacher at the elite private high school in New York City's Upper East Side. On the series, it is said that Breckenridge's character will be featured for a minimum of three episodes.

December 04, 2008 04:04:41 GMT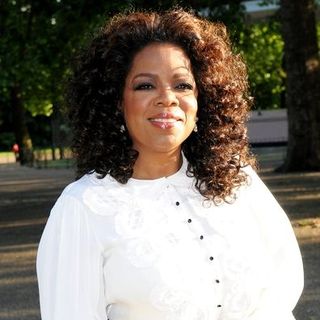 President-elect Barack Obama's biggest supporter, , finally has made a statement concerning previous rumors saying that she has a plan to leave her hit reality show, "". The media mogul, who has recently guest starred on 's "", said that she has full intentions on riding out her contract.

As reported by Extra TV, the 54-year-old television host has stated she will fulfill her contract until it expires in 2011. "I'm a girl that keeps her word. I have a contract till 2011, so right now that's what I have until someone writes me another one. I'm going to fulfill my contractual obligations and fulfill them happily," Oprah said.

December 04, 2008 02:58:37 GMT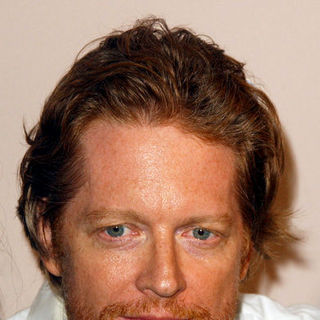 ABC's hit series, "", will have a new patient to be taken care of when lands on the series. As reported exclusively by , the popular medical drama has picked up the future star of Sci Fi's "", Stoltz, to guest star on its upcoming episodes.

According to EW, the 47-year-actor will play as a serial killer in need for immediate medical attention on Seattle Grace Hospital. Joining the series leading characters, such as , , , and Justin Chamber, the actor who has directed several episodes of "Grey's" this season will be seen on the medical drama series for three episodes.

December 03, 2008 09:53:31 GMT

CBS has made a press release of its mid-season schedule. Through the press release, the network has announced the return of the hit reality shows, "" and "", both of which will be set to air in the same month, February 2009.

On Thursday, February 12 at 8/7c, "Survivor", a reality show that follows a group of strangers put together in a remote island while competing in various challenges, will return to the small screen. Meanwhile, the 14th edition of "The Amazing Race" is scheduled to air on February 15 at 8/7c.

December 03, 2008 09:03:05 GMT

ABC network has released the airdates of its new series on December 2. Through the press release, the network introduces three new drama series entitled "", "", and "".

"Castle" is a drama series revolving around wildly famous mystery novelist Richard Castle. It is scheduled to premiere on Monday, March 9, 2009, at 10/9c. from "" will play the novelist who learns that a real-world copycat killer has started staging murder scenes depicted in his novels.

December 03, 2008 07:25:30 GMT

Christmas atmosphere can be sensed on the next episode of "" Through the recently-released preview, it can be seen that Dr. Gregory House has a mission to get a perfect gift on the episode entitled "Joy to the World".

The episode, which is scheduled to air on December 9, will tell a story of House and the team when they encounter a teenager who collapsed during her high school Christmas program. It then follows the team as they are forced to delve deeper to get to the bottom of the teenager's mysterious illness.

December 03, 2008 06:41:56 GMT

Sneak peek to episode 2.07 of "" has been revealed through a preview posted below. The video footage features special appearance of British singer . It also shows how Eli Stone dealing with Angela, a suspected drug trafficker.

Entitled "Help", the episode revolves around Eli and Keith. As the two defend Patti's daughter against drug charges, Eli believes she is innocent while Keith has his own reservations. On the episode, Eli will learn about a greater meaning to his vision which will change his relationship with Patti forever. Meanwhile, an advice from Maggie gives Matt clarity on his relationship with Taylor.