March 28, 2009 02:18:20 GMT

A clip of "" episode "Eternal" has been given a sneak peek through a clip. Davis wanders out in a deserted place with spade in his hand. Tess then shows up in front of his car saying "I forgot. What's the prayer for dismembering a body?" before she blows up the truck.

This April 2 episode will reveal a lot of the history of David Bloom who will later become Doomsday. While Davis seeks help from Chloe, Tess pleads for Clark's assistance in killing Davis. This will then lead to the final confrontation between Doomsday and Clark.

March 27, 2009 08:36:07 GMT

The CW's "Vampire Diaries" is taking shape with the casting of two actors. PFC Logan Atwater of "", , has signed for the role of Stefan while who played Boone in "" has struck a deal to fill in for Damon.

Stefan and Damon Salvatore are vampire brothers who have Elena Gilbert (played by ) as their object of passion. The 200-year-old Stefan is described as "gloriously, amazingly, epically beautiful young man" who has a strong connection with Elena. Damon meanwhile is an older brother who can go from playful to evil in a split second.

March 27, 2009 07:39:56 GMT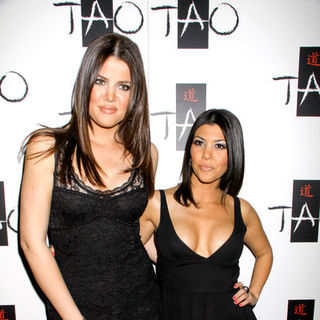 The clan has been broken, two of the Kardashian sisters will have their own reality series on top of E!'s "". According to April 6 issue of In Touch Weekly, the eldest and the youngest are going for a spin-off which is not yet titled.

Khloe and her sister will leave the show to set out to Florida, Miami for a life soaked in the sun. "Kourtney and Khloe will be working on a new business together, possibly opening another store," the report on the magazine is read. The three sisters of the controversial family, including , have been in the clothing business together, owning a women's boutique called "Dash".

March 27, 2009 07:02:01 GMT

After 15 years on television, "" will finally take its last breath on April 2. The preview for the finale on April 2, gives flashes on the doctors and staff that have been gracing the hall of Chicago's County General Hospital throughout the years, including the appearance of Dr. Mark Greene.

Called "And In The End...", the finale sees a new medical facility for the underprivileged being opened and old friends return to show their support. Gates treats a teenager with alcohol poisoning after he and his friends play a drinking game. Sam is surprised when she receives a special gift for her birthday.

March 27, 2009 06:19:52 GMT

There is a chance that "" fate is on the chopping block itself. NBC reportedly is looking towards cutting the reality show after only three episodes. The Hollywood Reporter which was first to report, noted that the cooking show will be absent from the screen starting next Wednesday, April 1.

The changes are as informed by NBC sources that also dished out that there's a plan to air the remaining episodes "at some point". The vacant slot will then be filled with the re-run of "" episodes. These are the repeats of the episodes that only ran on USA Network. The series' eight season will still premiere as scheduled on April 19.

March 27, 2009 04:39:37 GMT

"" will celebrate its 200th episode on April 2, and a preview for the monumental event has been released. Called "Mascara", the episode is helmed by Academy Awards and Golden Globe Award-winning director William Friedkin ("The Exorcist").

A murder takes place in the world of Mexican wrestling and the CSIs must solve the crime. The team has to enter the world of Luche Libre to catch the killer of the victim which turns out to be one of Langston's former students.

March 27, 2009 03:53:03 GMT

Apparently the TBD release date of 's "" means something. The movie was meant to hit the big screen in U.S. later this year but now it is sent straight to cable TV, a source from the production house Nu Image/Millenium Films has confirmed to Access Hollywood.

The movie directed by Lara Shapiro will air on ABC Family in July and come in DVD a month later. However, the movie is still in schedule to hit the theaters internationally although no date has been set yet.

March 27, 2009 03:15:08 GMT

"" is not yet ready to get down to the business in its next episode. After an alternate life episode on March 26, next week the show will present a life adapted to comic books written by fictional author named Carver Edlund. The Winchesters brothers are amazed when they find out that Edlund has recounted their ghost-hunting experiences in details.

A noir-themed trailer for the episode called "The Monster at the End of This Book" has been released, showing the graphic arts as well as the kind of monsters that Sam and Dean have encountered in the past. The brothers find out that the comic series are packed with hyperbole and dramatic phrases like "Armed with an iron horse and abs of steel, these heroes pack real heat."

March 27, 2009 02:27:40 GMT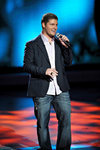 One more Idol falls out, as the top nine for the eight season of "" is announced. Michael Sarver, the oil rig roughneck that went through the Top 36 together with also-eliminated Alexis Grace, has to swallow the bitter pill of not getting enough votes to make him stay. He, however, has been included in the Top 10 and will tour with the rest after the show wraps up later this year.

Sarver was in the bottom three along with two other guys, Matt Giraud and Scott McIntyre. While 36 million votes were cast on the Motown night when he belted out "Ain't Too Proud to Beg", he received the lowest of the three. Simon Cowell, additionally refused to use his judge power to save the father of two in the competition. "Michael, you're going home. Sorry," Cowell said.

March 25, 2009 08:48:56 GMT

"" on Bravo TV attempts to make the contestants a set of freaky models. The March 25 episode will have a photo shoot where models are required to dress up and model zombies from 's "Thriller". The 13 remaining contestants are literally freaked out.

Also seen in the clips posted below, Kerryn continues to prep Colin to lose his "v-card" by grabbing his junk as the remaining contestants grow closer in the apartment. The second clip gives the look on the make-up session for the zombie shoot.

March 25, 2009 07:58:14 GMT

A baby becomes the center of the attention in the next "". An escaped soul leaves her baby behind, causing Sam, Sock and Ben to turn to Tony for help. There will be a scene where the boys lose control of the baby stroller that glides to the heavy traffic. reprises his role as Tony.

Meanwhile, Andi finally discovers Sam's secret. Morgan tells her that Sam is the Devil's son. The episode is called "I Want My Baby Back" and airs March 31.

March 25, 2009 06:50:17 GMT

"", a brand new series from SciFi that will provide as a prequel to now-done "", has received seven promotional clips. Set 50 years before "Battlestar", "Caprica" is dealing with astonishing breakthrough which is taking shape on the planet Caprica.

The rapidly evolving spheres of human and mechanical engineering have collided, along with the fates of two families. Joined by tragedy in an explosive instant of terror, two rival clans led by powerful patriarchs, Joseph Adama and Daniel Greystone duel in an era of questionable ethics, corporate machinations and unbridled personal ambition as the final war for humanity looms.

March 25, 2009 06:32:29 GMT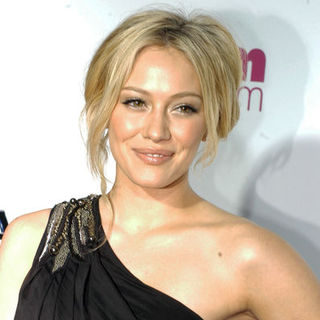 Days after the news about her doing a cameo for "", has been photographed filming her scene in New York City's East Village on Monday, March 23. Also spotted on the set is who took several weeks of break to recuperate from collapsed lung.

More details are also unearthed regarding Duff's role in the series. She will play Ashlee Walker who is described as a "rebellious, trashy, slutty, irresponsible young mother". She is suspected as the murderer of her baby named Sierra. According to Just Jared, there will be a scene where she is seen with wet T-shirt and "drunk and partying in Cabo".

March 25, 2009 06:11:00 GMT

This Sunday, March 29, "" will include Star Trek fanatics and spoof them in the episode called "Not All Dogs Go to Heaven". The Griffin family attends the annual Star Trek convention, Stewie attends a Q and A session with the main cast of "Star Trek: The Next Generation". Stewie devises a plan to kidnap the cast and builds a transporter to beam the entire cast of Star Trek to his bedroom so they can spend a fun-filled day together in Quahog.

Filling voice of these Star Trek cast are the actual actors for the series. It includes , , Gates McFadden, , , Denise Crosby, Marina Sirtis, and . "They were all very game. We had fun playing with who they are," said showrunner David Goodman.

March 25, 2009 04:41:49 GMT

Sneak peeks for tonight (March 25) episode of "" are available through 3 clips. "He's Our You", takes its focus on Sayid and the changes within him. Things begin to unravel when one of the survivors goes rogue and takes matters into his or her own hands - risking the lives of everyone on the island.

The first clip shows Sayid being shoved by Sawyer and other Dharma people to meet "our you". While being a militant, Sayid is known to torture people to get information. He will be in the position of being tortured by the "you". Should the reports are true, then this "you" character is named Oldham and played by the Sheriff Bud of "", William Sanderson.