April 24, 2009 04:46:30 GMT

Chloe makes a decision that will change her friendship with Clark forever. Clark discovers that Davis is still alive and confronts Chloe about protecting him. The Thursday, April 30 episode of "" is called "Beast". Louis Febre who composes for the series twitted, "Beast is d-a-r-k."

Clark discovers that Davis did not die from the kryptonite exposure, and that he is taking Chloe out of town to escape from the people. Meanwhile, Oliver finds Jimmy breaking into Chloe's apartment. But things get rapidly worse after Davis jumps from the shadows and attacks both of them.

April 24, 2009 04:21:28 GMT
Disney Channel has started promoting its latest treat "" with the release of several stills and the announcement of its latest premiere date. The Original Movie will come on Friday, June 26 at 8/7c instead of the previously scheduled June 19.

Additionally, it is unveiled that the Extended Edition DVD called "The Princess Protection Program Royal B.F.F." will be available just four days (June 30) after the premiere on TV. Inside the package is an exclusive music video of "One and the Same" by the stars and . There will also be a behind-the-scene narrated by the young stars as well as a "B.F.F." necklace set attached on the box.

April 24, 2009 03:50:50 GMT
"" gives an episode focused on Mischa Collin's character Castiel who has turned into his human form. The angel appears to Dean in a dream and says he has something important to tell him but they need to meet somewhere private.

Dean and Sam go searching for Castiel but instead find Jimmy, Castiel's human vessel, who has only a spotty recollection of being an angel. Jimmy wants to return to his family and normal life, but Dean and Sam are concerned about his safety.

April 24, 2009 02:51:17 GMT

Meredith is jeopardizing her career as a doctor when she takes side on a crime suspect. In the next "", a little girl is accused of shooting her father 17 times and Meredith stands up for her. The controversial medical case causes her and the Chief bitterly fighting against each other with the possibility of Meredith being suspended.

As preparations continue for Meredith and Derek's wedding, Izzie receives a surprise hospital visit from her handful-of-a-mother, Robbie. Meanwhile, a newly sober Thatcher visits his daughters, Meredith and Lexie, in order to make amends. "No Good at Saying Sorry" airs April 30.

April 24, 2009 02:28:29 GMT

YouTube phenomenon makes the list on "" and makes one of them sick. On Wednesday, April 22 episode, Ike who was leaving for Somalia, writes a note to his parents saying that he wants to venture out to the 'tropical paradise of waterfalls and skull islands' because he will puke if hearing the name of Boyle once again.

"Dear Mommy and Daddy," big bro Kyle read the note, "I am running away. I am sorry, but I can no longer handle the monotony of middle-class life. Everyone at school is a f--king idiot, and if one more person talked to me about that Susan Boyle performance of Les Miserables, I was going to puke my balls up through my mouth."

April 23, 2009 09:29:22 GMT

Food Network has closed the book for the first quarter of 2009 and went on revealing their schedule for 2009-2010 season. As many as eight new primetime series are introduced along with six daytime for the "in the Kitchen" programs.

"Food Network is the leader in the food programming space; we continue to develop fresh, new series that appeal to a wide, diverse audience," said Brooke Johnson, President, Food Network. "We aim to connect our viewers to the power and joy of food, and right now, that message is extremely relevant. With record ratings and ingenious new shows, we look forward to the opportunity to bring America even more Food Network."

April 23, 2009 08:16:21 GMT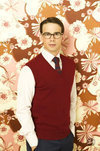 Good news keep pouring in for "". After confirmed returning a week early (April 30), the show will welcome back a familiar face for the season finale on May 21. Henry, the geeky ex-boyfriend and former employee of Mode, returns in town and creates dilemma in Betty's heart.

acquired the confirmation from creator Silvio Horta that who plays Henry has signed on for the two-hour finale. "Chris has always been, and will always be, part of the Ugly Betty family," Horta said.

April 23, 2009 07:00:27 GMT

Next week on "", Hilary guest stars as a young mother made a prime suspect when her young child goes missing. Gail O'Grady ("") will also guest star as Duff's mom who reports on the missing of her grandchild.

When Ruth Walker reported that her two year-old granddaughter, Sierra Walker, is missing, Detectives Olivia Benson and Elliot Stabler investigate. After rounds of interrogation and a failed Amber Alert, Benson and Stabler believe that the prime suspect is none other than Sierra's young and irresponsible mother, Ashlee Walker.

April 23, 2009 06:13:24 GMT

"" is drawing near to its season finale and the show's third season is till hanging on a balance. Some scenes from "Chuck Versus the Ring", which could as well be the last one of Chuck's adventure should it get canceled by NBC, are available through the clips released below.

When Ellie and Awesome's wedding day finally arrives, Chuck must save Ellie's life and her big day from being ruined by Ted Roark (guest star ) and Fulcrum. The clips give some momentum scenes including when Chuck quits Buy More, Chuck released from the government, Roark threatens Chuck, and the wedding reception itself.

April 23, 2009 04:40:01 GMT
One family that also celebrates the Earth Day is "". In a bunch of promo, in line with FOX's "Green It. Mean It." campaign, Homer does some precautions to save the earth, including changing the light bulbs to the energy-saving ones. But true to Homer's nature, he burns in open air the old ones.

The dysfunctional family also made reference to former U.S vice president, Al Gore, who has been keen on saving the planet with his campaigns. In "Green Tip: Heating Tip", Marge complains that Homer did not pay the heating bill and Homer said, "It's that Global Warming we take care of it. Al Gore can't do anything."

April 23, 2009 03:56:01 GMT
Three clips from the finale of "" are available. In the first one, Claire asks Nathan whether he is really himself and not Sylar, while in the second one Dr. Suresh orders Hiro not to freeze the time anymore because his human body is rejecting the power. The last and third clip is Angela telling Parkman that he must help Nathan like in her dream.

"An Invisible Thread", the last episode in the third season, will air on Monday, April 27. Nathan faces off against Sylar to keep him from meeting the President (guest star ). Sylar has his own plans for his new partner while Hiro learns that there are repercussions to regaining his ability. Elsewhere, Matt is forced to go to extraordinary lengths to protect his future with his family.

April 23, 2009 03:14:31 GMT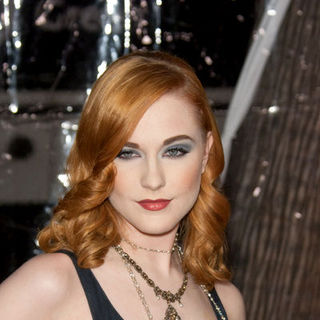 The second season of "" is getting interesting. A major actress is added to the cast to play the "charming, wily, ruthless and wise" Sophie-Ann LeClerq, the vampire Queen of Louisiana for two episodes towards the end of the season.

, in its exclusive report said that ("Once and Again") will be the 500-year-old vampire from France. Her character is an important figure, a diplomat who has connections to famous icons in history. In the book the show is based upon, Sophie-Ann is romantically linked to Sookie's cousin Hadley who was later murdered. There is no clue yet whether Alan Ball will follow the storyline.

April 23, 2009 02:36:05 GMT

And then there were five. "" has chopped out two contestants from its eight season after giving Matt Giraud a second chance last week through the one-time Judges' Save. Those meeting the end of the journey are Memphis native Lil Rounds and Wild Card pick Anoop Desai.

Both Rounds and Desai stumbled on Disco night. The former sang 's "I'm Every Woman" and got butchered by the judges, with Simon Cowell predicting that she's going home. Desai, who got the privilege of performing last, sang Donna Summer's "Dim All the Lights" and Simon thought it was his worst performance.

April 22, 2009 09:38:32 GMT

A bunch of celebrities will challenge their physical fitness with the assistance of professional athletes. A new series coming to ABC, "" will pair up the stars with the sportsmen and have them going through a series of sports branch challenges such as swimming, biking, kayaking and running.

In the list of celebrities are , , Dan Cortese, Paige Hemmis, Julio Iglesias, Jr., , and Estella Warren. Meanwhile, the athletes are Jennifer Capriati, Brandi Chastain, Robert Horry, Jeff Kent, Kristi Leskinen, Lisa Leslie, Bode Miller and .

April 22, 2009 08:45:34 GMT

In the next "" Patrick Jane continues his nontraditional approach toward people, meeting a mobster on the golf course only to face a gun point. Jane and the team investigate the murder of a mobster who was in witness protection program. The episode after 3 weeks of break, "Red Sauce" airs Tuesday, April 28.

Meanwhile, the first season finale for the series has been set to air on May 19. Speaking briefly about the particular episode, said to E!, "What we do in the finale is go straight to the quick of what drives him, which is revenge. There's a real vengeance within him and a burning desire for revenge. So you see this darker side of what he wants, in that sense."