December 13, 2008 07:27:30 GMT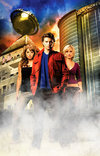 Another preview to "" 8.11 which is titled "Legion" has been made available by The CW. A considerably longer in length, the preview shows more on the new heroes that will take the series to the next level. "Legion" is the reference to the name of the superheroes from the 31st century.

Three superheroes from the future travel to the past and join Clark in hopes that together they can defeat Brainiac, who has taken over Chloe's body. More about Clark finding his fate to be a hero, and him meeting Lana once again are exposed in this episode which will hit the screen on January 15.

December 13, 2008 04:56:01 GMT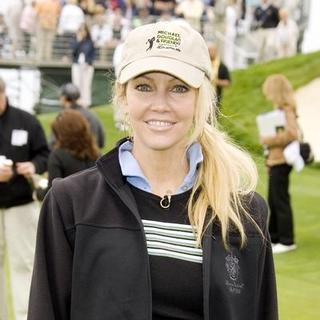 Once famed for her role as Amanda Woodward in '90s soap opera "Melrose Place", has been rumored to be trying to make her way back to the small screen with "". exclusively reported that the 47-year-old actress has been lobbying the producers of ABC's popular drama series to have a recurring guest role on the show.

Beside pitching herself to the producers, the former "Spin City" actress has allegedly come to the series' star, , to make it happens. On Locklear's determination to get the part, a source told Star, "Heather is a huge fan of the show but also believes that getting back to work will keep her clean and give her a new lease on life. She's on her best behavior when she's on a show."

December 13, 2008 04:54:15 GMT

A rather short preview of the new episode of "" has been released. Going slightly more than 10 seconds, the footage gives a horrific look on how Dean is strangled with a hanging noose and displays the caption of "We're Sorry, to leave you".

The show will return next year on January 15 with the episode titled "Family Remains". In the episode, Sam and Dean investigate a farm house that seems to be haunted by a woman in the walls. Two guest starring characters are going to be introduced, one is a clean-cut FBI agent that will help the boys in investigating the murders in the small town but turns sinister later on and the other is an attractive woman named Cara Roberts who is functioning both as a doctor on duty and a wild woman who loves sex and booze.

December 13, 2008 04:16:35 GMT

The ongoing recession has forced "Idol Gives Back", a charity program conducted regularly by talent show "", to be canceled this season. The reason is clear, the producers feel that asking people to donate money for the good cause when the economical state is unstable and unemployment rises, is simply not working.

"Idol Gives Back" which had been conducted two years in a row, involved celebrities including singers like , the show's alumni like , actors like to prominent figures such as Barack Obama. It had raised over 130 million dollars on the show's sixth and seventh season, with the money going to various charity organizations. No announcement yet on how long the charity program will take a hiatus, but rumor has it, it will return in the ninth season with the program set bi-annually.

December 13, 2008 03:40:59 GMT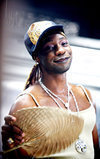 "" has been somewhat a successful story for HBO with it winning on weekly viewers ratings and earning a Golden Globe nomination for Outstanding Drama Series. The first season has been wrapped up and creator Alan Ball was present to dish out on how the second season will sink its teeth.

Warning, the following sentences will contain spoilers to those who have not watched the first season. Dropping a few hints, Ball said as quoted by James Hibberd of The Live Feed, "Jason goes into the Fellowship of the Sun church in a big way and is surprised by what he finds there. There's a new creature in town that is unlike any other. Nobody knows what this creature is, I'm not sure if it will be entirely explained in the show - it's not a werewolf."

December 13, 2008 02:55:30 GMT

"" writer Stephanie Savage sat down to answer some questions from the fans of the show, including spilling a little detail on how they will wrap up the second season. When asked whether there will be another story between Blair and Nate, Stephanie answered with a definite "yes".

In the video interview that is posted below, Stephanie dished out that the old romance history of Blair and Nate kind of brings a special relationship to them this season. And with Nate getting over the problem with his dad, there's a chance that Nate will be back to Blair.

December 12, 2008 09:09:45 GMT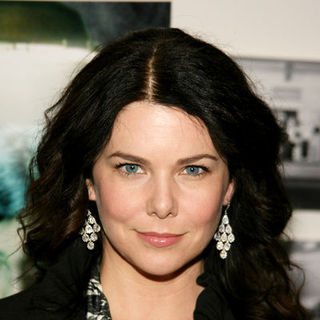 After "Gilmore Girls" ended in 2007, the show's star has spent much time outside the primetime, but not anymore. Variety reported that the actress who portrays Lorelai Gilmore, will bounce back to a comedy drama series produced by ABC.

The show will center around her character, a self-help guru who empowers women to live a stress-free life, but finds it hard to follow her own advices when her boyfriend leaves her. No title or air date have been thrown out yet.

December 12, 2008 08:32:29 GMT

A preview for the new episode of "" has been released by The CW. It shows Megan trying to take things romantic and seductive with Will, but a slight technical fault ruins the mood. More about Megan and her mom will also be exposed here.

No synopsis or title for the episode have been suggested, but "Privileged" which has been extended to 18 episodes by the network, will return to the TV screen on Tuesday, January 6. The new airing schedule put the show at 9/8c time slot right after the new episode of "".

December 12, 2008 07:45:36 GMT

Comedic plot will mark the return of "" to the screen on January 15, 2009. A new promo for the episode 4.12 of the series has just been released, showing the extent Brennan and Booth have to endure in investigating the death of a conjoined twins.

The team is informed that female conjoined twins have died in the process of deciding to get separated or not. In order to find clues that will lead them to solve the murder, Booth and Brennan have to go undercover in the circus where the twins work. They act as Wanda and Buck Moosejaw, Canadian performers who are apt in knife throwing acts. Sweets assists both of them with the knowledge on Circus lingo.

December 12, 2008 06:43:46 GMT

There had been some talks about creating a spin-off to popular teen drama, "", and some new details that confirm further on the development of the series have been unearthed by . On which characters will be given a focus on the spin-off, Star claimed to have heard from The CW's insider that it will be on the younger versions of Rufus and Lily.

"The show will focus on the early romance between Lily and Rufus," the insider told the publication. "It begins when they first meet, during a time when Rufus and his band are at the height of their career. The show will follow the high society and rock 'n' roll lifestyle in New York."

December 12, 2008 04:39:27 GMT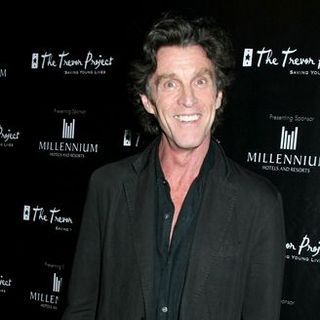 Some heroes and villains fall out on NBC's "" and new ones are introduced. It has been reported by that the show has hired John Glover who played Lex Luthor's evil dad in "", to take the role as the father of villainous Sylar.

"When Sylar meets his father, he's going to see a path ahead of him that he doesn't want to take," a Heroes insider told Michel Ausiello. "He has a lot more in common with his father than he realized." This character will be brought up towards the end of the series' next volume, "Fugitives" which will hit the screen on February 2.

December 11, 2008 09:09:33 GMT

A woman driving a luxurious car in a highway is being attacked by a serial killer in the preview of "tCriminal Minds" episode 4.11. The snippet highlights on the tag that the killer is always the one others least expected. It also hints that the killer admits his crime to his family, but his confession is not taken seriously.

In the episode entitled "Normal", the Behavioral Analysis Unit team is faced with a serial killer called "The Road Warrior", who kills luxury car owners while they are driving on freeways in Southern California. The stakes are raised even higher when the team is put in a race-against-time situation to find the killer before he kills his entire family.

December 11, 2008 07:36:23 GMT

In the new episode of "", a murder happens during a strange Christmas dinner involving "mouse brains" and "cod liver oil". In "Forbidden Fruit", a girl is so tired of being lonely and goes at great lengths in order to be with somebody on the Christmas day.

Meanwhile, the CSIs appear to have an open and shut case after a murder suspect is impaled during a police pursuit. Little did they know, the investigation has just begun right then and the suspects' death gives Mac a clue.

December 11, 2008 07:10:39 GMT

On Wednesday, December 10, Producers Guild of America has revealed its list of TV nominees for the 20th Annual Producers Guild Awards. Lining-up for different categories of the coveted awards are NBC's "" AMC's "", Bravo's "Kathy Griffin: My Life on the D-List" and Comedy Central's "".

"30 Rock" has been receiving the nod in the category of comedy series, enlisted alongside two of HBO's comedies, "" and "", NBC's "" and Showtime's "". Meanwhile, "Mad Men" is vying for the drama series trophy, contending against FX's "", Showtime's "" and two of ABC's dramas "" and "".

December 11, 2008 06:38:27 GMT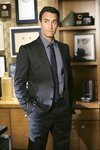 Jealousy and romance get in the way between Pete, Violet and Pete's ex-girlfriend Meg in the new chapter of "". Meg returns to Los Angeles and notices that Pete and Violet are considerably closer.

Also, Kevin questions the direction he and Addison are headed in as a couple while Cooper treats a young diabetic boy with a mysterious past. Charlotte and her team of Pacific Wellcare doctors continue to siphon business away from Oceanside Wellness.