June 05, 2009 09:20:23 GMT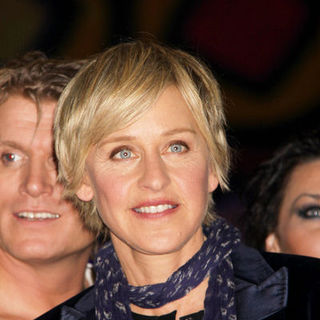 ' variety show "Ellen's Bigger, Longer & Wider Show" is slated to air on TBS on Saturday, June 27 with an impressive line-up of guest stars. Grammy-winning rapper , magician and endurance artist David Blaine and multi-talented comedian will individually be featured in segments.

Kanye, according to the press release, will be the centerpiece of the show, while David will take Ellen to the street of Chicago as he shows off his trademark street magic skills. Nick, in the mean time, will provide the DJ entertainment. More performers will be announced on later dates.

June 05, 2009 08:27:45 GMT

"" is looking at a great change in the fifth season when a member of the squad is gone. In the press release, TNT revealed that Deputy Chief Brenda Johnson "loses someone very dear to her" as she starts adjusting to married life. Lead actress added, "It'll be quick and painless, and it'll be soon."

The departure is not the only highlighted change in the new season. The intra-office conflict between Sgt. Gabriel and Det. Daniels is resolved for good and another squad member goes through a complete attitude change after falling in love. The economy forces one of Brenda's detectives to take a second job, while the fatal shooting of a suspect leads to career complications for another.

June 05, 2009 06:05:07 GMT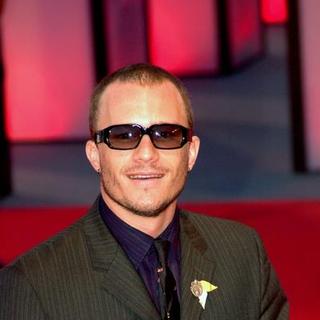 An hour-long documentary special will be dedicated to . Cable channel Ovation TV has acquired the rights to air "Heath Ledger: A Tribute" from Australian production company World Wide Entertainment and will air it in U.S. this August.

"Throughout his short career, Heath Ledger seemed a star destined to burn brightly and leave a lasting mark," said Kris Slava, senior VP programming for Ovation TV. "This documentary is a warm, honest portrayal of the actor and the man, and features footage that has never been seen in America. We are pleased to be able to include it our week-long tribute to the talented stars we lost too soon."

June 05, 2009 04:51:13 GMT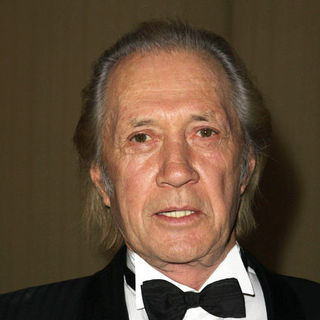 Despite sensitivity issue, FOX has decided to go ahead airing David Carradine's cameo on "" as scheduled. The "Kung Fu" star who was found dead in his hotel room in Bangkok, Thailand on Thursday, June 4 had previously shot a guest starring scene as a catatonic character named Gideon Graham.

According to the episode synopsis, Carradine's character is a famous professor, author and philosopher who "lapsed into a non-responsive catatonic state after suffering a lightning strike that crippled him and killed his wife." The lead character, Dr. Jack Gallagher, uses his radically unorthodox approach to bring him back to the real world.

June 05, 2009 03:48:13 GMT

Mild ratings have prompted A&E to cancel "" after only 13 episodes airing. Although the network has released a statement that no decision has been made yet, a source close to the show told People, "There's no way it was going to happen without Patrick."

"The Beast" is a cop drama starring as FBI veteran training a rookie cop. The latest episode aired on April 23 but the networks has not made announcement whether there will be a second season. For one thing, Swayze is battling pancreatic cancer and was unable to promote the show effectively due to treatments such as chemotherapies. He shot the first season entirely in Chicago last summer but early this year, when the series was about to air, he was admitted to hospital due to pneumonia.

June 05, 2009 02:23:00 GMT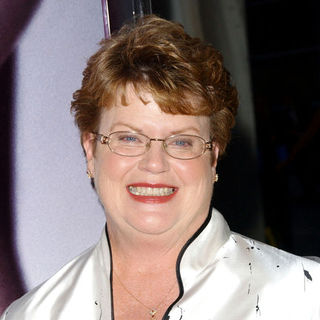 Though not consulting Charlaine Harris much about the direction of his "" series, Alan Ball announced that he will indeed include the author in the season finale. In a press conference held Wednesday, May 3, Ball told reporters that Harris will make a cameo before the second season ends.

"She actually is going to come out and do a cameo probably in the last episode of the season," said Ball. "But I do think it's best to just respect that boundary. Maybe I'm just being chicken because I don't want to hear that she hates this or she hates that."

June 04, 2009 07:55:36 GMT
New and coming to TNT this month is -starring and -produced drama, "". A sneak peek is released to give a clue on how committed nurse Christina Hawthorne is to her work and how hard it is to be entangled in the personal lives of her patients.

Hawthorne is a compassionate and headstrong Chief Nursing Officer heading up a group of dedicated nurses at Richmond Trinity Hospital who spend long days and nights on the hospital's front lines. Whether showing humanity to a homeless woman, trying to talk a suicidal cancer patient off a ledge or exposing a doctor's near-fatal error, Hawthorne will do everything in her power to help her patients.

June 04, 2009 07:05:37 GMT

Creator of HBO's "", Alan Ball has confirmed that Maryann Forrester is up to no good. In an interview with SCI FI Wire, he revealed that back in Bon Temps, Maryann "begins stirring up all kinds of trouble" although she was portrayed in the first season as very saintly to Tara. "She's got an agenda, and it's not a good one," Alan said.

In the first season, Maryann first appeared in the middle of the road with a boar while Tara was driving home drunk. Thinking that she had hit the figure, Tara got out of the car only to find that there was nobody. Few days later, Maryann posing as a wealthy social worker, released Tara from jail and accommodated her. Toward the end, Maryann leaned on her mysterious side when it was known that she has a secret past involving Sam. She knew Sam could shape-shift to dog and they had an encounter when he was only 17.

June 04, 2009 06:18:07 GMT

Starting the end of May, Disney Channel has launched its summer program called "Summer of Stars" which second promo has just arrived. It presents more of the Mouse House's teen stars such as , , , as well as twins and , introducing what's coming in the next few months.

The new episode of "" on Sunday, June 7 will welcome back as Jake Ryan. After a concert Miley finds Traci in Las Vegas and is shocked to find that she is planning to marry Jake.

June 04, 2009 04:19:59 GMT

TNT has released a sneak peek to the season premiere of "" as well as its promotional photos. The drama show starring Academy Award-winning actress will enter the third season on Tuesday, June 16 at 10/9c with the episode called "We're Already Here".

At the end of the second season, death row inmate Leon Cooley, who shared visions of Earl with Grace, was executed, leaving a hole in Grace's life. Soon, she began having dreams of a young drug addict named Neely, which lead Grace to believe Neely also shares a connection with Earl. Meanwhile, Ham's divorce was finalized. Ham hopes he and Grace can finally be together, but Grace might not be on the same page.

June 04, 2009 03:51:14 GMT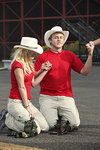 Creating antics by quitting and returning to "", and are finding their way back to the show for the third time. Latest from the developing story, the couple is begging NBC to take them back but the network is letting the other fellow contestants to determine whether they can stay or not.

The decision will, in fact, be made into an episode airing Wednesday, June 4. "Live tonight: Heidi Montag and Spencer Pratt return to the jungle after quitting Monday night - the remaining cast members determine their fate if they are welcome back in the competition," the statement from the network is read.

June 04, 2009 03:08:11 GMT

is doing her best friend, , a favor by appearing as herself on Demi's show "". On the June 7 episode, Chad is making a documentary on himself and needs people to play the "So Random" cast. Sonny wants to play herself but Chad hires Selena Gomez to play Sonny.

Turns out, Sonny is totally star-struck when she first meets Selena and quickly they become best friends. Meanwhile, Tawni is fooled by a fake Nico and Grady. Selena also revealed that there will also be fake in the episode which is called "Battle of the Networks' Stars".

June 03, 2009 08:24:48 GMT

There will be a fourth member of the Lucas Brothers in the upcoming episode of "J.O.N.A.S!". However, the addition proved to be too much to handle. The Lucas' childhood friend Carl comes to visit them but manipulates their popularity for his own gain.

Nate Hartley, whose credit include "" and "", guest stars as Carl in the episode called "Band's Best Friend" which airs Sunday, June 7. Also in the episode, Stella is furious with Macy for buying a collector JONAS potato chip that has a resemblance to Joe.

June 03, 2009 07:27:05 GMT

It looks like and her husband are officially gone from "". The producers of the show were quick to anticipate the loss by flying two new celebrities to fill in the empty slots. is immediately flown in to Costa Rica and so is Holly Montag.

There has been no confirming news regarding the replacements but Daily Fill was informed by an insider who claimed that Daniel's appearance is meant to be a surprise for his brother, who is already a contestant from the beginning. Holly reportedly also hopped on the plane with the promise to producers that she would hold on longer than her sister, Heidi.

June 03, 2009 06:22:43 GMT

officially waved her hand to "" on the Sunday, May 31 episode and the star said it was actually "bittersweet". She also offered kind words for the next season which will come back without her and present her former "Laguna Beach" rival center-stage.

"From what I've heard the next season will not disappoint," Lauren wrote on her MySpace page. The baton was handed over when both Lauren and Kristin attended the wedding of and . Kristin caught the thrown bouquet from Heidi and Lauren quietly left the church alone.