November 04, 2008 06:48:32 GMT

Things got a little tense within the Waldorf clan when Blair finds out about her mother's romance to Cyrus Rose (guest star Wallace Shawn), and decides not to give her seal of approval. All new in "". Blair tries everything possible to make them break apart while, Cyrus' son Aaron keeps charming Serena.

However, as she leans closer, Serena finds out something about Aaron that threatens to end things just as they are getting really good. Meanwhile, Jenny moves in with Agnes as the friends move forward with their plans for a fashion line. Dan decides to win the trust of Bart Bass in order to learn more about the man and possibly write an expose on him for Vanity Fair, but things get heated after Chuck finds out the real reason Dan is spending so much time around his family.

November 04, 2008 06:10:08 GMT

"", animated series that recently has been ended for further production by its airing network FOX, will probably have another place to get airing for future season. Variety has reported that there is a possibility for the animation sitcom moving to another network, which is none other than ABC.

A reliable source of FOX network says in a statement that at least there is one network showing an interest to take the series. ABC is the network which presumably will handle the show in relation to the network's upcoming project of producing animation comedy series entitled "The Goode Family".

November 04, 2008 04:04:05 GMT

The preview of "" next week's episode has arrived. This time the One Tree Hill residents will attend a USO concert at a Marine base that is produced by Peyton. Rock band are featured in the episode along with who plays her recurring role as young singer named Mia Catalano.

Haley has to take the stage again with the Enation band and struggles with stage fright. Meanwhile, off the concert, Lucas must deal with Peyton and Julian's romantic past while Brooke's relationship with Sam is threatened. Milicent is out to confront Mouth.

November 04, 2008 03:00:57 GMT

A sneak peek to the November 6 episode of "" has been given by The CW. The clip takes on the part when Dean and Sam comes to a girl's house to investigate on a huge teddy bear coming to life.

The Winchester brothers have to talk a little girl into letting them take a look at her teddy bear. Problem is, the toy has come to life after the girl wishes so in a magic well. This week, they will prevent a chaos from happening in a small town when a wishing well really makes people's wishes come true. Somebody wins lottery and the geek's town who always has failures in relationship with women, gets a really hot girlfriend. called "Wishful Thinking" has been released last week.

November 03, 2008 09:53:08 GMT

Previous episode of "" featured Kitty and her husband Robert McCallister waiting for a birth mother. Next week in "Do You Believe in Magic?", Kitty's neurosis will cause McCallister's chance to adopt to be in danger.

As the title states, the episode will have something to do with magic and all this stuff. Saul does some magic trick, while Rebecca, Sarah, Kitty and Nora visit a fortune teller who predicts that there is a big chaos about to happen. Kevin's first day is an eyeopener to the reality of politics, and of respecting his new boss.

November 03, 2008 08:55:33 GMT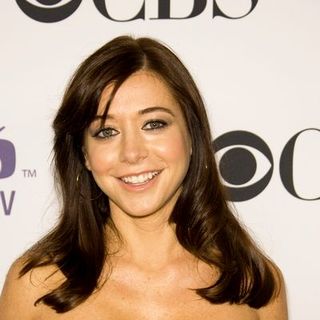 CBS sitcom, "", gives an opportunity for its actress, , to make an appearance on the series during her pregnancy period. It has been reported that the series' producers are considering to rewrite the scripts' episodes for Alyson's pregnancy appearance.

The 34 years old actress who plays as Lily Aldrin on the sitcom may have a baby story line in her character. "They're still toying with what they're going to do", says the series' spokesperson to New York Daily News.

November 03, 2008 07:55:26 GMT
With three more episodes to wrap up the first season of "", the vampire drama series offers the revelation of secrets. Caught in a compromising position, Sam shares a secret with an incredulous Sookie in the 1.10 episode called "I Don't Wanna Know".

Thinking she's been purged of her demon, Tara celebrates with Lettie Mae - but goes off the deep end when she uncovers Miss Jeanette's true intentions. Sookie has a disturbing revelation during Arlene and Rene's engagement party at Merlotte's; Jason and Amy debate what to do with Eddie; and Tara speeds into a bizarre roadside encounter that lands her in jail. At a vampire tribunal to decide his fate, Bill faces a harsh penalty for his offense, but the magister decides on a more creative sentence involving a young human named Jessica.

November 03, 2008 07:10:37 GMT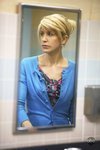 Lynette confronts her worst fear in the new episode of "". After suspecting her husband of cheating, Lynette reaches out to 'the other woman' and slaps her on the face. Meanwhile, she and Tom will also uncover an unsettling truth about their son, Porter.

Also in the episode called "What More Do I Need?", Gabrielle suspects Carlos' best client has ulterior motives; Bree's moment of weakness could bring her great embarrassment and shame; and Katherine's not so little secret is unveiled. Meanwhile, Susan learns of Jackson's true passion, and Mrs. McCluskey's sister unearths a disturbing fact about Dave.

November 03, 2008 07:08:17 GMT

Rating and margin problems that revolve around NBC's science fiction series, "", go further by the axing of the series' co-executive producers off from their duties. It has been exclusively reported by that Jesse Alexander and Jeph Loeb are leaving the three years old series that they have been working on since the first season.

In the production of the series, both Alexander and Loeb were working together as the show's writers as well as producers, leading the production operation under the direction of Tim Kring, the series' creator and executive producer. Loeb is expert in his field, creating stories or characters as he has done in comic books "Batman", "The Hulk", and "Superman For All Seasons". Meanwhile, Alexander has rolled the same position as co-executive producer in "" and "Alias".

November 03, 2008 02:27:50 GMT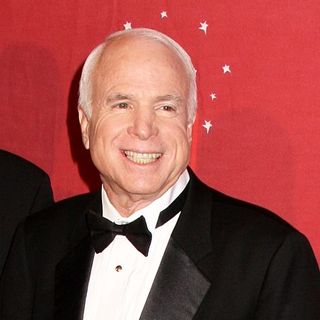 John McCain has had his share of laugh on "" but his appearance on the show couldn't beat the now famous appearance of his running mate, Sarah Palin, in terms of ratings. The Republican presidential candidate made a sketch slot on Saturday, November 1, making fun of his reputation in politic and the shortage of financial supply for his campaign. The episode was the 2nd best ratings for the show in 11 years, the first being that of Palin's.

"I'm a true maverick - a Republican without money," McCain joked, appearing side by side to comedienne who stood in as Palin. And so Fey provided the hook, saying "These campaigns sure are expensive," while touching the lapel of her jacket. It makes fun of the huge cost it takes to fund Palin's wardrobe.

November 01, 2008 07:47:46 GMT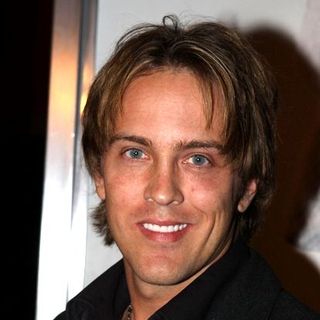 After being exploited regarding gay rumors and the custody battle with for his daughter, Dannielynn, Larry Birkhead's life will be more exposed to the public. ET has informed that the former lover of Anna will have his own reality show on E!, which is currently untitled.

Larry says in a statement to ET, "My life in the last couple of years has been a reality show, there's been so many things out there that are not true, and there are so many things that I've taken a lot of beatings for and I haven't set the record straight; nobody knows the true reality of how I live and what I go through."

November 01, 2008 06:48:12 GMT

ABC have announced their plan to develop additional episodes for -starring comedy series, "". Instead of bringing the full-season orders which are usually comprised of 22 episodes, ABC, on the other hand, plot only seven more installments, bringing it to only 20 episodes.

Concerning the issue, ABC said that the inventory of other sitcoms, including "", "", "", "", and "Single With Parents" need "Samantha" to be shortened from its original full orders.

November 01, 2008 06:46:44 GMT

NBC's action comedy series,"", will have two additional guest stars to complete its second season. It has been revealed exclusively by that and Andy Richter will make an appearance in the series for one episode only.

The episode where both stars will be featured is entitled "Chuck Versus the Suburbs", airing in February. The clue of McCarthy and Richter's roles in "Suburbs" episode might have some correlation with two main characters of the show, Chuck () and agent Sarah Walker (Yvonne Strahovski).

November 01, 2008 06:29:05 GMT
Thursday night comedy series "" has been given a thumb up for the back-nine order. On Friday, October 31, afternoon, NBC network have announced that they have picked up the full season for the U.S. version of the hit Australian half-hour.

On the series' full season pickup, NBC's executive vice president Teri Weinberg said, "'Kath & Kim' is a show we love and believe in. We have incredible confidence in the creative auspices of this show and we believe it's a perfect fit with our Thursday-night comedies."

November 01, 2008 06:07:48 GMT

Bravo's preparation regarding the departure of "" to Lifetime continues. After announcing the production of "Runway" duplicate entitled "Fashion House", the cable television network owned by NBC Universal, has confirmed its 6 brand new projects to be developed for the network's upcoming shows.

"The Fashion Show", "Celebrity Sew-Off", "Fashionality", "Double Exposure", "Polo", and "The Dubai Project" are going to be Bravo's additonal ammunition to fight back Weinstein Company for taking the hit show "Runway" into Lifetime. Bravo's new shows which most of them bring fashion style's themes, are still working in the title.