February 27, 2009 08:50:20 GMT

Another take on "" promo has been outed after the rerun on Thursday, February 26. In "Death Takes Holiday" Sam and Dean investigate a small town where people are cheating death. They discover the Reapers have gone missing so they turn to Pamela for help.

She sends them into the spiritual world to find answers and they come face to face with Alastair, who has been kidnapping all the Reapers in order to break another seal. Castiel, which is seen in the preview, will return in this episode.

February 27, 2009 08:07:26 GMT

There is a big reason why Dr. Carter is back in the "". Next week on the medical drama, the man who has saved many lives is now begging for life as he is attached to a dialysis machine. Called "What We Do", the fifth episode before season finale, airs March 5

Meanwhile, a camera crew interviews the staff at County General for a documentary on emergency medicine. Morris' cop girlfriend gets injured on the job and is rushed into the ER with gunshot wounds. Neela wonders why her relationship with Brenner lacks so much communication. Sam struggles to make amends with her mother (guest star Amy Madigan).

February 27, 2009 07:15:28 GMT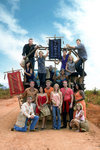 During the third Tribal Councils of "" Tocantins edition, 49-year-old Jerry Sims was voted out of the Timbira clan. The fight to be the last one standing continues in the fourth episode where one of Timbira's castaways 'loses his head'. Taj meanwhile, is plotting the 'biggest upset' on Survivor history. Called 'The Strongest Man Alive', the episode airs March 5.

Consistently scoring high ratings in almost all demographics, "Survivor" has been renewed for a couple more seasons by CBS. The seasons are aimed for 2009-2010 broadcast. "I am happy to be able produce two more editions of survivor for our loyal fans," stated Survivor executive producer Mark Burnett. "Our show stands for high quality family entertainment and all of us on this team will continue to deliver on this promise."

February 27, 2009 06:36:29 GMT
The long wait is shortened, 's episode in "" is coming next week. On March 5, the country singer will portray a girl named Haley Jones who had formed a rather close bond with Nick while she was still alive. The preview of the episode is using Swift's song "You're Not Sorry" which is found in her second studio album "".

Presented in flashbacks, the episode follows the happenings of a seedy motel's inhabitants over the course of a year. The CSIs are called to a few too many cases to be coincidence and one CSI in particular finds himself becoming emotionally involved.

February 27, 2009 06:10:40 GMT

TBS have released a sneak peek to "" episode March 4. Janine's parents, Liz and Larry come to visit the new twins and as usual, they clash with everyone. Janine's relationship with her mother is soon tested.

Also, Malik and Alex agree to go out on a date. But when their parents insist that they need supervision, Calvin and Mercedes are enlisted as their chaperons. The episode airs at 10/9c before episode "The Fugitive".

February 27, 2009 04:47:13 GMT

"" is spinning its fortune this year. Apart from being stretched for a spin-off, the show is also taking order for the third season. And, in another dose of good news, the series about the Upper East Siders will welcome one of the biggest reunited acts this year to the show.

Posting on their , announce that they will appear in an episode of "Gossip Girl" later this season to perform "Stand and Deliver", the song originally belonging to Adam and the Ants. The episode is May 11, which may as well be the one episode before the season finale. The second season is airing for 25 episodes, which if counted, will end on May 18.

February 27, 2009 04:15:22 GMT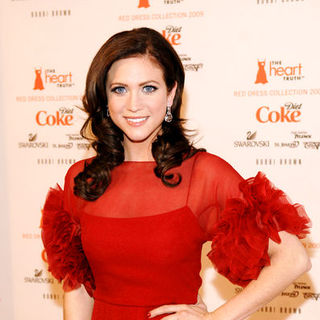 Although not yet given a title, the spin-off to "" has found the possible leading actress. "" star is reportedly in talks to play the younger version of Lily van der Woodsen who is the focus of the story.

No rep has confirmed this casting news yet, but quotes a 'friend' of the actress who says, "Brittany is thrilled. She loves the original show and thinks the 1980's concept sets the spin-off apart from other series on television. She can't wait to wear all the fabulous outfits and really sink her teeth into the role."

February 27, 2009 03:38:52 GMT

The dysfunctional family will be able to be seen a little bit longer. FOX have renewed the contract with the writers of "" for another two seasons. Additional 44 episodes are in order, bringing the show to a total of 493 episodes.

The voice cast had their contracts renewed recently for another two years. The deal between Gracie Films and FOX was also wrapped up on Wednesday, February 25.

February 27, 2009 02:41:04 GMT

The live result show is read for the next three contestants to advance to the Top 12 of "" this season. announced that 25 million of votes were cast last night but before he can read out who got the most, montage of the performances are shown in flashes. Next is the group performance of 's "Closer".

Allison Iraheta, the red-hair who impressed the judges with her rendition of 's "Alone", is called first. Jesse Langseth and Matt Breitzke are called in also to join Allison and Ryan said one of them will move on to the next round. Matt and Jesse go home, secures the spot and takes the stage again to sing her song.

February 26, 2009 09:32:28 GMT

The ultimate course has won a man the title of "". On the finale of the cooking competition, two were unable to satisfy the panel of judges consisting of twelve people, as much as Hosea Rosenberg. His final three courses beat those by Carla Hall and Stefan Richter.

"It felt amazing to win, but to have it come down neck and neck with Stefan just made it all that sweeter," Hosea gushed after the winning. "That was the icing on the cake. This is one of the biggest accomplishments of my life. I know a lot of people are going to be proud of me for this. I could not be happier."

February 26, 2009 07:55:20 GMT

The chance of winning "" is dimmer as she has revealed a health problem before the show even premieres on TV. Writing on , the singer said that she has been diagnosed with tendinitis after feeling pain on her knees during rehearsals.

"I guess I really over did it on the rehearsal front!" she writes. "My knees have been hurting so badly that I finally broke down and talked to (husband Ty Murray's) knee doctor yesterday. He said I have tendonitis in my knees and that I have to start a course of medicine to try and bring the swelling down. Yuck! It's mainly my left knee, and I can't believe I hurt it so badly."

February 26, 2009 07:02:56 GMT

Kate, Jack, Hurley and the other Oceanic Six are back on the island and what happen next can be found on the next episode of "". Called "LaFleur", this episode that airs March 4 takes its spotlight on Sawyer and will unveil shocking turns and surprising twists.

Sawyer perpetuates a lie with some of the other island survivors in order to protect themselves from mistakes of the past. Starting this episode, will play Amy, a woman many men find attractive and likes qualities of each of her suitors but is looking for the whole package. She will be in at least 4 episodes.

February 26, 2009 06:23:41 GMT

Pre-empted by President Barack Obama's speech on Tuesday, February 24, "" is back to air the second wave of Top 36 performance the next day. Highlights from this second batch of performance is the Broadway -sounded Adam Lambert, the young divorced mother Megan Corkrey and the man with double personality Nick Mitchell aka Norman Gentle.

Spotted in the audience seat are the three finalists, Alexis Grace, Michael Sarver and , who have advanced to the next round through last week's live votes. Host opens with "Where else can you find a bartender, a font designer and a comedian?" The judges are seen not in their usual seating arrangement.

February 26, 2009 03:51:04 GMT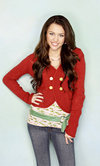 "" will return full speed in March and a promo for the episodes airing on the particular month has been released. Starting March 1, the show will air its episodes weekly on Sundays, kicking it off with "Welcome to the Bungle".

In the episode, Hannah says that she dislikes carrots on the "Mack and Mickey" show so her fans stop eating them. She returns to the program to explain herself, but ends up making things worse. Meanwhile, Jackson and Oliver model for a brochure but find out that they weren't chosen to model for the reason they thought they were chosen.

February 26, 2009 02:47:11 GMT

After three were released for "" return earlier this week, The CW have now dropped the full version, showing the kiss between Blair and Chuck, the slap from Serena and more. The show will be back on March 16 with "The Age of Dissonance".

Chuck is having trouble dealing with the mystery of the person his father was and how he spent his spare time. Meanwhile, Nate catches Vanessa flirting with another guy, and in a moment of desperation, reluctantly turns to Blair for help which turns out not as he expected.