June 19, 2009 02:35:55 GMT

In contrary to 's case, is looking forward to return to "". The actress' character, Izzie, had a flat line at the end of season 5 but sources have been saying that Heigl has made a decision to "come back", meaning Izzie may escape death.

Izzie, portrayed in the whole season suffering from stadium IV brain and liver cancer, had a complex surgery which turned out successful. However, she later endured complications from the cancer treatment and drifted off from the voice of her friends who were trying to save her. At the same time, Knight's character George O'Malley was struggling to survive from a massive trauma due to bus accident.

June 18, 2009 09:25:57 GMT

Absorbing under 2 million viewers in the first season, "" will be revamped by two additional cast. According to the New York Post, MTV will inject the second season of the reality show with two new girls described by the network as "vixens".

, who is the star of the show, was spotted attending Pepsi Natural party at Lily Pond in East Hampton last Saturday, June 13, accompanied by two new "friends". These new faces reportedly will be recurring cast next season. "Their names are Samantha and Roxy, and they are out of control," a source was quoted as saying. Photo of Samantha and Roxy can be seen on .

June 18, 2009 08:33:41 GMT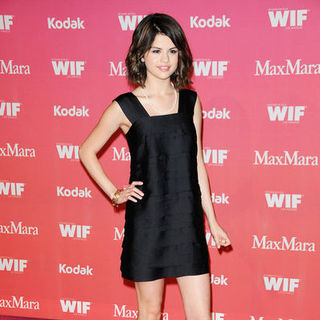 has had a vision of what she will do in few years time and it won't involve TV. The 16-year-old actress will take a break from the industry after completing her contract with Disney Channel for "", in order to concentrate on college years.

"I think this'll be the last series that I do," Selena revealed. "I'm going to try to pull a . Natalie went to Harvard while shooting 'Star Wars'. I don't know how she did it. I want to have lunch with her and ask her - that seems like a bunch of stress right there."

June 18, 2009 07:18:02 GMT
The TV panel for this year's San Diego Comic Con is shaping up with the announcement of more date confirmations. It is now known that "" will be presented on Saturday, July 25 at Hall H, starting 11 A.M. until noon. Considering that the upcoming season will be the last for the series, the line for the panel is expected to be one of the longest.

Also being updated are the time and place for new series "Flash Forward" and "". The former will have one-hour session on Friday, July 24 beginning 11:45 A.M. at room 6A, while the latter is among the Saturday line-up, taking the 4:45 P.M. to 5:45 P.M. slot at Room 6BCF. The latest updated version of other panels is listed below.

June 18, 2009 06:08:04 GMT

Disney Channel has aired the first trailer of its TV movie "". In a family vacation gone wrong, Alex Russo accidentally casts a spell on her parents and she later regrets it. To overturn the spell, she has to go on a journey with her older brother to find "Stone of Dreams".

Still revolving around the wizard family, the TV movie sees the Russos embarking on a vacation to Caribbean resort where the parents, Jerry and Theresa, first met. Alex, the middle of the three children, is upset that she has to come along and ultimately conjures a spell that reverses her parents' fateful first meeting. Since the parents no longer know each other, the family's very existence is in question.

June 18, 2009 03:53:11 GMT
Although confirmation has not come out from ' side, the news about the actress coming to "" is ripening. Details are released, Katie is set to pay a homage to Judy Garland during the stint and she has done a rehearsal on Monday, June 15 at FOX Studios.

An insider present at the rehearsal told US Magazine that she will sing "Get Happy" which is a piece that Garland performed in her 1950 musical film "Summer Stock". In doing the role, Katie wears an all-black outfit similar to what Garland wore, complete with the black fedora and leather heels. Eight male dancers with suits and ties are behind her. The setting meanwhile, is built with scaffolding that gives the idea of her dancing on a rooftop with the sky being the backdrop.

June 18, 2009 03:18:18 GMT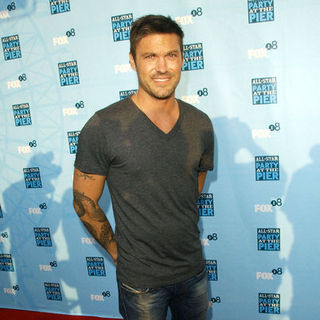 may fail in reaching a deal to appear on "" or to have his new pilot "The Body Politic" being picked up for Fall, but he is still a commodity to The CW. The actor has been cast to appear on the network's other series "", playing none other than DC Comics villain, Metallo.

TV Guide which was first to come up with the story has confirmed that Green is the half-cyborg whose source of power is Superman's weak point, kryptonite. The character will appear in at least the first two episodes of Season 9 which is kicked off September 25.

June 18, 2009 02:35:46 GMT
"" is going through a major transfiguration from the fifth to sixth season with the cast going in and out. Old news that is exiting the show, which means that George O'Malley was dead on the season finale, is brought up to the surface again but this time comes with a confirmation.

The publication is quoting sources that ABC has green lit Knight's request to be released from the contract. Thus, George's last appearance could be the devastating accident on season 5 finale where he became a John Doe after being disfigured. The reason for his departure still revolves around the previous factors, including a lack of storyline for George and Knight's rift with creator Shonda Rhimes.

June 17, 2009 09:30:24 GMT

Several dates are announced as the premieres for The CW's Fall shows. Put under spotlight is the swap between "" and "" with the former now coming Mondays at 9/8c and the latter taking the 8/7c slot.

Whether the switch has something to do with more adult-oriented material for "Gossip", the network's rep has explained to E! Online that none whatsoever becomes the reason. The rep said "Hill" is a "self-starter" which doesn't need a lead-in while "Gossip" needs to be saved from the competitive 8/7c slot.

June 17, 2009 08:40:14 GMT

Scotland's very own breakthrough artist, , is more than welcomed in America. is foreseeing the singer coming to "" (AGT) after she almost won the Britain's version of the competition last month.

"Susan singing live to 25 million Americans? That would be great!" Piers told reporters earlier this week. "She still gets a bit tired sometimes, but she is 48." He added, "If she's up for it and she is well enough. Our feeling is she probably will (appear on AGT). Absolutely!"

June 17, 2009 07:37:29 GMT

Aired on FOX this week is a promo of "" which partly recaps last season and teases on what happens next in the sixth season. The footage begins with scenes about the incredible medical mysteries as well as House's romantic moment with Cuddy. Then it moves on to where the series will pick up after House experienced hallucinations on the season finale.

Without giving much, FOX says "The only we can tell you is: you won't want to miss it." House chimes in, "Shocking. Discuss." In case fans miss the fifth season, FOX is re-running it this summer every Monday and Tuesday at 8/7c.

June 17, 2009 06:33:52 GMT

A killer goes out for a murder rampage in the name of God with the intention to send the victims to heaven. Detective Robert Goren assisted by Detective Alexandra Eames must solve the riddles before the murders go to any further length.

To be aired on Sunday, June 21, the "" episode has released a clip where Goren is analyzing the crime scene. In the kitchen, a man is found lying on a pool of blood with money scattered around. Goren reckons that he came home from work and got struck from the left upon entering the kitchen.

June 17, 2009 04:49:44 GMT

Establishing himself as leading man of TV shows, is talking retirement from the industry in 3 years. The actor who plays the slick Jack Donaghy on "" plans to give it a rest after the show. "I'm done in 2012. In March 2012 I'll wake up and say, 'What am I going to do now? Am I done?' I think I will be done. I may finish a play or something, but I'm retiring at the wrap party," he said in an interview with .

He also talked about TV-related issues such as why he won't do "Today Show" a favor or why he would rather go to "". About the former he stated that it was his infamous angry voice mail to his daughter that becomes the underlying subject of him not returning to the morning news and talk show.

June 17, 2009 03:38:04 GMT
In an effort to promote the second season of "", The CW releases two more feature videos that focus on individual characters and their traits. After Adrianna, the network puts into spotlight, the "innocent", "tempted" and "corrupted" Annie as well as "different", "destructive" and "dangerous" Silver.

From being a good girl, Annie transforms into a girl with a darker side by the end of season 1. revealed about the plan for her character in the new season, saying "My producer sat me down and was like, 'Shenae, there is just some sort of intensity behind your eyes. We've got to bring it out somehow.' I was like, 'All right! Cool! Better challenge for me. I get to stir up trouble at work, awesome.' "

June 17, 2009 02:51:10 GMT

The numbers are in, "" season premiere generated 3.7 million viewers on Sunday, June 14. When HBO re-ran the episode again later that night at 11/10c, the accumulative number rose up to 5.1 million. The vampire series consequently becomes "the most watched original program" since the series finale of "The Sopranos" in June 2007.

The season 2 premiere rating is a descent escalation compared to the first season debut which only drew about 1.4 million viewers and later was in jeopardy as one of the series to suffer a flop. However as the new series ran through, it gained loyal viewers and more new fans that the finale absorbed 2.4 million viewers.