January 16, 2009 02:22:40 GMT

NBC have started overlooking the future of their shows, giving a renewal for some and giving a question mark for the non potential ones. Golden Globe winning series "" is unquestionably one of those going to the 'yes' tray along with "" and reality show "". All three shows have been showing a growth in ratings in fall and mid seasons.

Meanwhile, uncertainty revolves around "", "" as well as "". They are not as lucky as "", which despite its declining rate, is said to have a "very secure" future. "We have a great relationship with (creator) Tim Kring," new primetime entertainment president Angela Bromstad said. "... What's important is we never lose sight of being responsible in production."

January 15, 2009 09:39:15 GMT
After much hype on the first day audition in Phoenix, Arizona, "" went mild in the second day, January 14. Held in previous season's champ 's hometown of Kansas City, Missouri, the audition produced a total number of 27 golden tickets but the segment lacked the 'oomph' that delivered with its bikini girl stunt and 's attempt to high five a blind contestant.

One of the hits that was considerably an extra gas for the episode would be the presence of last season's finalist , who was there in support of his pink-haired brother, Michael Castro. The younger Castro claimed that he only started singing 20 days before the audition. Simon called his rendition of 's "In Love With a Girl", "goodish" while Kara DioGuardi said that she likes him. He went through to the Hollywood round.

January 15, 2009 08:47:27 GMT

The in the sixth season of "" will not only serve as one of the story lines of the series but it will most likely also be the beginning for the spin-off's. In a press conference for the show, Showtime president Robert Greenblatt revealed that Alice who will go center stage in the spin-off, will be heading to prison.

The best guess is, Alice got convicted related to the murder of Jenny. But Leisha Hailey who portrays Alice, believes that she is actually innocent in the case. "That's where I stand. I was a wide-eyed, scared victim. I was walking through this brand new world that obviously I was going to be staying in for a very long time. It's going to be a lot about how I fit in," she said.

January 15, 2009 08:07:00 GMT

A sneak peek has been given by ABC for the second episode of "" season five. Apt to the episode's title, "The Lie", the clip takes the scene when Oceanic Six gather on a boat trying to figure out how to explain the disappearance of the island. Hurley in particular is encouraging the others to help him convince others instead of lying.

"The Lie" will air back to back right after the season premiere episode "Because You Left" on January 21. In the episode, Hurley and Sayid are on the run from the cops after stumbling into trouble at the safehouse. The island survivors come under attack by unknown forces and an old friend offers some shocking advice to Kate in order to ensure that "the lie" remain a secret.

January 15, 2009 07:13:30 GMT

In the next "", the team will fight the most vicious criminal and the coldest crime scene. They must investigate the death of a wrestling coach whose body parts are buried around the city. Together they must search every bit of the parts, and piece it together like a jigsaw puzzle.

Also, Detective Flack may be in trouble when a teenager who becomes a suspect dies while under his supervision. Called "Rush to Judgement", the episode will air January 21 on CBS.

January 15, 2009 06:14:06 GMT

Just released is a webclip of "" that takes the scene of Lucas and Julian in episode "We Change, We Wait". Lucas and Julian are struggling to choose a director for their movie and when they are given six candidates, they don't feel the right chemistry. So they hold a meeting with the exec who told them to pick one and stop fussing.

will make a re-appearance in the show as Dixon, the director who took interest in helming Lucas' film. Also in the episode, Peyton has mixed feelings about a surprise gift from Lucas, and Brooke struggles with relationship issues.

January 15, 2009 04:21:16 GMT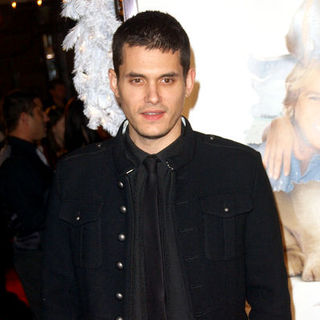 Grammy-winning singer may have just scored himself a TV show. CBS Entertainment President, Nina Tassler, told reporters that a variety show presenting the "Say" singer is likely to be given a green light by the network for a premiere later this season.

Opening further on the concept of the show Tassler said, "It'll be a music variety sketch show, and it's being developed now. It was his idea; we didn't reach out to him." The plan is to have it presented as a special first and if it picks up the rate, then a full series order may be on the line.

January 15, 2009 03:27:30 GMT

A short promo to anticipate the return of "" tonight (January 15) has been released by The CW. Titled "Freaking Out", the clip shows Dean () literally freaking out by screaming, watched by his brother, Sam () who is in awe.

After almost two months worth of break, the series will be back with an episode called "Family Remains". The Winchester brothers will deal with a woman spirit that haunts a just-moved in family through the walls and traps them in the house.

January 15, 2009 03:00:18 GMT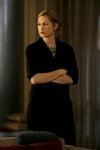 The spreading news about a "" spin-off last year come to a fruition with the announcement of a prequel. Instead of yanking one character to focus more on his or her story, the show's writers, Josh Schwartz and Stephanie Savage, decide to throw back the time to 1980s Los Angeles where Lily Rhoades aka Lily van der Woodsen, lives her teenage life.

On the reason why they don't pick the existing character and do it in the same town set, Savage explained to The Hollywood Reporter, "We didn't want to upset the chemistry of our cast - all of whom are crucial to the show. Nor did we want to dilute New York City as a character." The original series has been worked on and a backdoor pilot for the project has been ordered to be aired as a "Gossip Girl" episode of May 11.

January 14, 2009 09:31:57 GMT

Ryan Matthews makes a return to West Beverly High in the next episode of "". He comes back with a new perspective but the students give him a hard time, gossiping about what happened to him that made him leave in a heist and re-appears later. He also has an unpleasant encounter with Silver and Kelly.

Meanwhile, Adrianna comes to terms with her decision about her baby and leans on Naomi and Kelly for support while also revealing the baby's daddy. Ethan helps Annie rehearse her lines to prepare to audition for the new school play and both are taken back when they learn that Ty (guest star Adam Gregory) is also auditioning. Dixon turns to Debbie for some advice to help his relationship with Silver.

January 14, 2009 08:34:02 GMT

The Idol fever has roamed once again with the eight season premiere of "" on Tuesday, January 13. Changing in its format and judges panel, the show delivers still the best and the worst in the audition rounds. First stop, Phoenix, Arizona, where the hot weather sends a girl auditioning in a bikini.

Katrina Darrell thought that she will make a difference to the show, appearing only in two-piece. Her vocal was not a favorite to the new judge, Kara DioGuardi, but her charm apparently put her through, thanks to two thumbs up from Randy Jackson and Simon Cowell. Unhappy DioGuardi said, "Next time come naked" upon her exit from the room. Darrell, who promised to "make out" with host if she got through, then ran to find him and made it true, much to Ryan's shock.

January 14, 2009 07:45:28 GMT

The audition is over and the new season of "" is ready to get a kick start. The 16 castaways that will participate in the Tocantins edition of the reality game, have been announced. The line-up includes among others, models, a Grammy Awards nominee and a 19-year-old.

Sydney Wheeler (24), Sierra Reed (23) and Candace Smith (31) are models that will serve the women power. Tamara 'Taj' Johnson-George (37) meanwhile was one third of singing group SWV that grabbed a nomination at the Grammys and who was the star of reality show "I Married a Baller" in 2007. Also, if "Survivor: Gabon" had the oldest contestant, the Tocantins finds the youngest one in college student Spencer Duhm (19).

January 14, 2009 06:35:07 GMT

and of "" met the women of "" on Tuesday, January 13 to promote the second season of the show. The duo was hassled with an old question the first time they came in, which was whether the fact that they are living together means they are a couple.

The conversation then went on around Westwick's English accent which is surprising since people recognize him as an American in the show. The discussion about the show itself followed, including how they cope up with the vast interest towards the show and how far they think the show influence the teenagers with the "dissolute" lifestyle that the characters are living.

January 14, 2009 06:22:41 GMT
Eleven exclusive clips that run over 14 minutes are released to give highlights on the new episodes of "". The show will be replayed on NBC with an episode called "I Knew You When" on Friday, January 16.

In the first clip, Coach Taylor holds a press release that recaps the last season but things in real were not as what Taylor told the press. Second clip brings an introduction of Coach Taylor by Principal Julie at a pep rally. Third and fourth clips are on Smash working out with the Coach and the Coach watching JD McCoy at practice.

January 14, 2009 04:23:23 GMT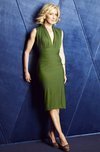 For the 100th episode, "" presents a series of flashbacks and one of them has been given a sneak peek. It takes the scene of a very pregnant Lynette doing a business call while her water has broken and contractions start coming.

The death of a local handyman, Eli Scruggs, has brought the ladies of Wisteria Lane for a night out together, recalling the memories. Through a series of flashbacks, the women realize that Eli has been there for the pivotal time of their lives. Gaby recalls how Eli helped her make new friends when she moved in. Lynette remembers how he came to her aide when she was overwhelmed and neglected Penny.