October 23, 2008 06:31:55 GMT

All new on "", Sam and Naomi will compete against each other for the position to lead the practice, sending the others to cast their votes. The office election ends with a surprising result.

Meanwhile, Addison treats a young Afghan girl who wants to hide her past, and Cooper's objectionable personal life catches up with his professional one when he was caught surfing website for adults. The episode called "Past Tense" will be aired on October 29.

October 23, 2008 04:35:30 GMT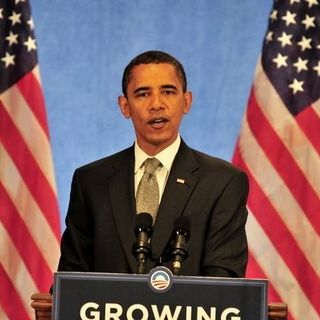 Sarah Palin has got her share of spotlight on "" and probably accumulates some potential voters for herself and it's time for opponent Barack Obama to raise his ballot. Rumors are circulating that the Democratic candidate will appear on the sketch show on November 1, three days before the election day.

This speculation erupts since "SNL" executive producer Lorne Michaels said that he expected all four presidential candidates to appear on the show in a bid to win the favor from people of America. Furthermore, regular actor Seth Meyers who appeared in earlier this month, mentioned "...yeah, but just wait til you see what we have cooked up for Obama's appearance right before the election."

October 23, 2008 04:23:21 GMT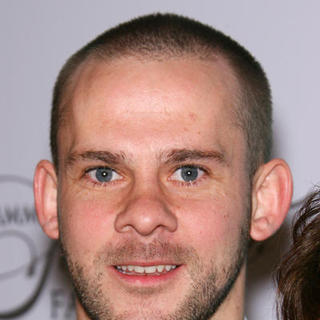 "Lord of the Rings" actor, , has signed a deal to be a guest star on NBC's "". He will play as the character of Tyler Martin for only a half episode on February 2, 2009.

Monaghan confessed that he is very grateful to work on the series which he said in an interview with , "I wanted to work with Josh Schwartz ('Chuck's creator). I've been wanting to be in business with him for a long time. He's a big fan of TV and gives it a lot of respect. It's the same reason I wanted to work on 'Lost'."

October 23, 2008 03:39:35 GMT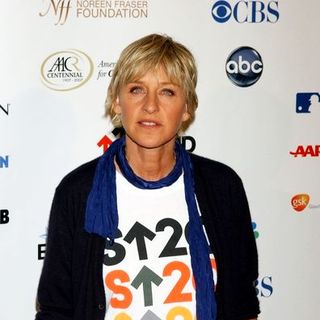 ' fierce battle against Proposition 8 transcends to her talk show "" on Wednesday, October 22 when she attacks Vice President nominee Sarah Palin for being pro. The openly lesbian 50-year-old delivers a message to Palin, saying that she doesn't like the idea of Palin changing the constitution.

"Vice presidential candidate Gov. Sarah Palin says she's in favor of a federal ban on gay marriage. (She) basically wants to change the constitution," DeGeneres says. "So if you're wondering - I'm sure you are - how I feel about this, I don't like it. I don't agree. Maybe it's because I'm gay that I think we should all be equal, but I feel that we're all equal."

October 23, 2008 02:39:07 GMT

The countdown to the fifth season of "" is officially on with the release of its promo trailer by ABC. The footage explains among others, what happen to the people that have been rescued off the island and how they are determined to come back to the island to save the remaining people, but find it difficult since the island has gone out of sight.

The fifth season which will come in early 2009, begins 108 days after the fateful plane crash. Many have died and new characters have been introduced, and since the the first four seasons of the series were interjected with flashbacks, some actors are brought back to the series although they have either died or gone missing. The fifth season, according to executive producer Damon Lindelof, will be more like on and off the island stories in different points in time.

October 22, 2008 09:53:40 GMT

There is a rumor that "Friends" actress, , will have another appearance on NBC's series "" as Claire Harper. This news is hinted by one of the series' cast, , who believes that there is a possibility Jennifer will play the same role again in the series as the studio executive Jack Donaghy's stalker.

In her statement to OK! at the Whitney Museum of American Art's Gala party in New York on October 20, Jane said, "She possibly could come back and we'd love to have her." Jane who plays as a self-obsessed actress Jenna Maroney in the series added, "Jennifer was such a great spirit, she was so fun and so stunningly gorgeous. She was very game, because we do a lot of flashbacks to the nineties."

October 22, 2008 09:38:28 GMT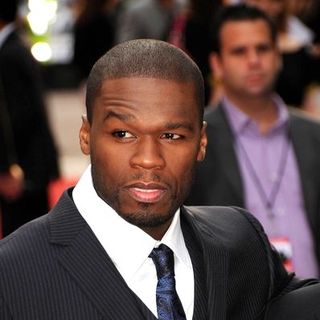 Rapper is getting his hands on new reality show "The Money & The Power" which will be aired on MTV next month. The show is designed pretty much like Donald Trump's "" where those who can't keep up with 50's demand will be 'fired'.

According to reports, the rapper is out to find "the next person who can change nothing into something and be the new game changer". Similar to "Apprentice", the reality show will have contestants competing against each other in a series of challenges and 50 will reward the winner with a sum of money for their idea.

October 22, 2008 08:34:06 GMT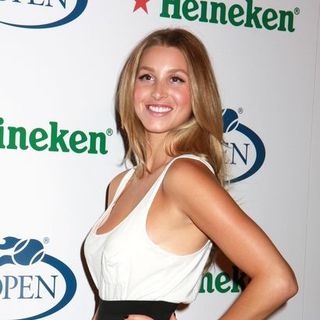 A sneak peek into "" spin-off, "", that will follow in her journey to start a new life in Manhattan has been released. The trailer provides highlights on Whitney's life at work, new people that she meets, her love life and the situations that she has to deal with during the adjustment.

The video starts with tearful of "Hills" sending Whitney a goodbye. In the new city, Whitney is greeted by a cheerful friend who said, "I have like an invisible tattoo on my forehead that says 'Make out with me!' and only guys who live on futons can read it."

October 22, 2008 08:18:16 GMT
R&B singer, , has been eliminated from ABC's popular dancing competition, "", after the total score announcement on Tuesday, October 21. With her professional partner, Alec Mazo, they received the lowest total score both by the judges and the audience voters.

On Monday appearance, the pair were dancing West Coast swing with a little moonwalk variation which did not get any impressions from the judges who only gave them a score of 22 out of 30. Although the judges score has been added to viewers' votes, it could not survive the pair from walking out of the stage.

October 22, 2008 07:22:22 GMT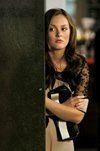 A longer preview of "" episode 2.08 called "Pret-A-Poor-J" has been made available. The clip shows more scenes where Jenny is lured into the dark side by new Waldorf model Agnes, and Jenny in confrontation with Elanor.

The official synopsis from The CW is read: Jenny befriends a young model, Agnes, who encourages Jenny to not only explore her wild side, but also confront her boss, Eleanor Waldorf, who is attempting to "borrow" Jenny's designs. Serena and Dan agree to attend an art opening at Rufus' gallery as friends, but the outing gets a little uncomfortable after Serena meets an artist, Aaron Rose, and realizes they have an instant chemistry. Blair attempts to seduce Chuck , but it proves tougher than she ever imagined.

October 22, 2008 06:28:27 GMT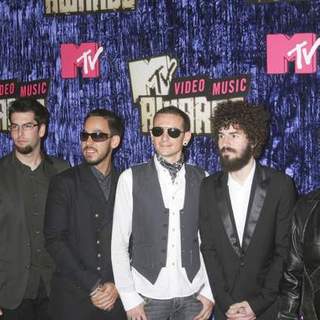 "" will pick up 's single "Leave Out All the Rest" as the episode title and theme song for its November 6 edition. This consequently makes the rock band, the first music act after that has been featured prominently in the show's franchise.

The song, which is taken from the band's latest studio album "", will be played at the beginning and the end of the episode plus becoming the underlying score throughout the episode. It will be the basic melody for Grissom's unresolved love to Sara who is back for the new season after quitting the crime lab in previous season.

October 22, 2008 06:16:14 GMT
Showtime's TV series, "", will be produced for two more seasons. The network has confirmed to pick up the serial killer series for two more additional seasons, the fourth and fifth seasons which contain of 12 episodes each. The fourth season's filming will begin next spring in Los Angeles and will be premiered in 2009.

The series has the highest rating of all Showtime's programs, with its September 28 episode getting three million viewers. The series received a 2008 Peabody Award and had been nominated for five Emmy Awards earlier this year, including best drama series and best lead actor in a drama.

October 22, 2008 04:38:21 GMT

The NCIS team will be faced by a serial killer who uses the Internet to play a mouse and cat game with them in "Murder 2.0". The October 28 episode of "" chronicles the events leading to Halloween, where a psychopath starts murdering people.

In hinting the identity of his next victim, he uses the Internet to leave clues, sending the team in a race against time before someone gets murdered. He also takes videos of his victims and send it to the team. Meanwhile, the Director Vance shakes hand of a young female NCIS special agent, who has just received a citation.

October 22, 2008 03:56:46 GMT

American drama TV series, "", has landed two new casts on board. One is an actor well known for his role as Lionel Luthor (Lex's father) in "", John Glover. In the series, Glover will play a role as Andrew, Saul Holden's love interest, for at least three episodes. The exact air date is unknown, but a source reported to that Andrew and Saul will realize that they have many things in common on their first meeting.

Plus, the series finally gets the cast for Ryan Lafferty's character. Also according to Michael Ausiello from EW, the decision comes to an end where finally they choose Luke Grimes as the actor who will make an appearance for the role in early 2009.

October 22, 2008 03:53:18 GMT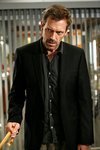 In the next "" episode which is simply titled "Joy", House's life is about to change through his romance with Cuddy. House finds out that Cuddy wants to adopt a baby from a birth mother who is about to deliver the baby in two weeks but develops a mysterious disease. As a doctor and potential mother, Cuddy seeks help from House in the case.

Another medical mystery is found when a man sweats blood that causes him to have recurring blackouts and time lapses. They soon find out that the man's 12-year-old daughter has been experiencing sleepwalking spells. The man's condition deteriorates and his daughter also begins to experience more symptoms.