June 10, 2009 04:06:53 GMT
In a press release, Disney Channel has revealed the premiere date of "Wizards on Deck with Hannah Montana", a crossover episode of "", "" and "". Not only will the special event feature the lead characters of the three shows stumbling to each other, but also feature the secondary cast such as Jennifer Stone, , and more.

The crossover event will be premiered on July 17 for a 90-minute telecast starting at 8/7c. The first half-hour is titled "Cast-Away (To Another Show)". Justin is excited to meet London Tipton when he wins the essay contest prize, a cruise on the SS Tipton. Alex and Max get to go aboard too, where Alex bonds with new BFF Bailey, but soon gets in hot water when she uses magic to bring Harper aboard. Max and Zack compete in a series of outrageous challenges.

June 10, 2009 03:27:34 GMT

This Sunday, June 14, HBO will welcome back its Primetime Emmy-winning series "". To keep fans' adrenalin pumped, the network has released four clips that show the development of the characters and what problems they deal in the second season.

The first clip is on Tara bringing her mother, Lettie Mae, to Maryann whom she knows as a social worker taking her refuge. Maryann is not in favor of Lettie Mae abandoning Tara her whole life and giving more time to alcohol.

June 10, 2009 02:32:09 GMT
The preview for the second season finale of ABC Family's "" has arrived. In the episode that will air Monday, June 15, Casey falls into a manhole risking her life and almost died. Sent to an emotional tailspin, she makes a huge decision about her relationship with Max and her lingering feelings for Cappie.

Spoiler Alert. The outcome is revealed via a clip released by where Casey edges Cappie into a closet to reveal her feelings. She kisses him and says "Something happened. I almost died, because of that manhole." They laugh before Casey continues, "But, almost dying in that manhole made me realize that I could die at any time. I could slip in the shower. And I've been waiting all this time to feel the way with Max that I've always had with you. And if it's the end of the world, I want to be with you."

June 09, 2009 08:49:46 GMT

"" will be back on USA Network this summer and a promo, making fun of theme songs, has been released. Shawn and Gus are joking on two classic songs which can be used in the new season while walking toward a building. They list the Grammy-winning "Beverly Hills Cop" theme and Jan Hammer's "Miami Vice Theme".

It has been confirmed that "Psych" is bowing for a fourth season on August 7. It will maintain its Fridays slot, led by the eighth season of "". In the first episode called "He Dead", Shawn and Gus try to fulfill the dying wish of billionaire hedge fund manager Warren Clayton, by seeking to unmask his killer. is to fill in the role of Alice Clayton, the well-maintained widow of Warren who believes her husband's death in a plane crash was not accidental, but murder.

June 09, 2009 07:31:26 GMT

Dave, one of the least favorite men in "" season 5, has been passed to get a rose from Jillian Harris in week 4. However, he left on the same night his rival, Juan, was eliminated. Also not getting his rose is New Yorker Mike who got beaten by Mark in the dual date.

The men were taken to Vancouver, Canada. Both Dave and Juan were in a group date along with Jesse, Tanner, Jake, Robby, Wes, Ed, Michael and Reid. After a curling competition which was won by the Red Team where Dave and Juan were in, the five winning guys each got a time alone with Jillian. Through this, Jesse got the early rose.

June 09, 2009 04:29:37 GMT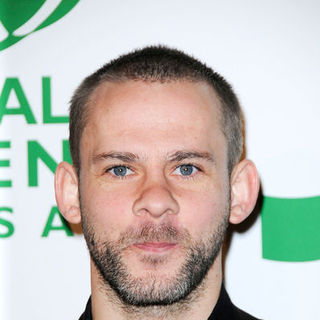 One mystery surrounding 's involvement in a new ABC series may get an answer after all. While EW's Michael Ausiello was sworn to secrecy by the Alphabet not to spill anything, IGN boldly reveals that the actor is cast in "Flash Forward".

On Friday, June 5, ABC released where stars of the Fall series are featured. who represents "" tells Monaghan "you're so dead" during a foosball game. Monaghan, who was there for questionable participation, answered, "Actually I was", prompting rumors that his character in "", Charlie Pace, is going to be brought to life again.

June 09, 2009 03:48:20 GMT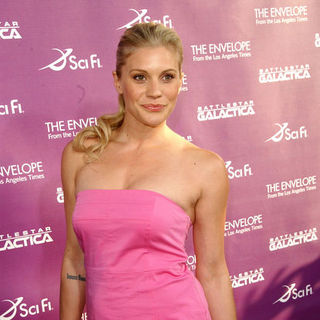 The next season of "" will see one more big addition. , who made fame as Starbuck in "", has been hired to be a regular playing a member of the reformed CTU named Dana Walsh. Her involvement has been confirmed by a FOX spokesperson.

Being a member of the fictional U.S. government anti-terrorist agency, Dana will work side by side with the main character Jack Bauer. Per Entertainment Weekly, Dana is "a highly respected and down-to-earth data analyst at the new and improved New York branch of CTU." But beyond that she has a skeleton in her closet that she's trying "desperately" to hide.

June 09, 2009 03:18:10 GMT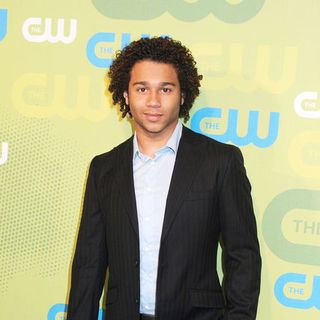 will take part in Disney XD's "Night of Premieres" by guest starring in "Phineas & Ferb". The "High School Musical" star is featured as the voice of Coltrane, who is a friend of Jeremy, in the June 22 episode called "Let's Take a Quiz".

Phineas and Ferb produce their own TV game show, and Candace uses the opportunity to get herself on the airwaves, to the surprise of Jeremy and his friend, Coltrane. Following in "At the Car Wash," Phineas and Ferb help Isabella and the Fireside Girls meet their car wash fundraising goals by building the world's most elaborate automatic car wash. Meanwhile, Dr. Doofenshmirtz has a device to make everything bigger, and he starts by making mountains out of molehills.

June 08, 2009 07:16:31 GMT

Despite the recession, "" is not planning a shortage of guest stars when it enters the sixth season next month. According to The Hollywood Reporter, Matt Letscher, and will be involved in a multi-episode arc.

Letscher plays a character named Dan Coakley who is described as handsome but arrogant TV studio executive who oversees Johnny Drama's TV series. The actor may be familiar as Nathan Stone on ABC's "" before the show got canceled.

June 08, 2009 05:00:04 GMT

The latest antic from and her husband re-surfaced over the weekend when she was admitted to a Costa Rican hospital. The couple, as claimed by Spencer's sister , was kept in a dark room for 3 days with no food or water while participating on "". However, ITV has since denied such treatment.

"ITV Studios, producers of the series, state that press reports at this time are untrue," the statement released via OK! is read. "ITV has been producing this format around the world for many years and the health of the celeb participants are of the utmost importance. A medic and a doctor are present at the location at all times for all participants. All allegations of the celebrities being deprived of food and water are completely untrue."

June 08, 2009 04:02:54 GMT

Sci-Fi has begun promoting its new original series "" by releasing the sneak peek video as well as the promotional shoots. Both are introducing the characters and showing how this series differs from its predecessor "".

Lou Diamond Phillips who plays Colonel Telford, says that it's "real stories and real people with real concerns", adding that it will be "sexier and grittier" than other series of the same genre. Meanwhile, actress who plays Camille Wray shares, "We have really dramatic turns with these characters and having audience really root for them and feel for them."

June 08, 2009 02:54:53 GMT

Next week on "", the survivors are finding ways to get off the island while unraveling the mystery of the serial killer. With the sheriff hurt, some of them, including Henry are loaded with guns. Abby figures out that the murderer only wants her, but Jimmy is not going to give her up.

Titled "Seep", the ninth episode in the CBS mystery will air Saturday, June 13. There are four more episodes left before the show wraps up and all questions are answered. So far 13 have been killed, leaving around 16 characters to fight for their lives.

June 06, 2009 06:11:01 GMT
Before "" premieres on Sunday, June 7 at 10/9c, A&E has released a sneak peek of its first episode. Focusing on Sophie's Sweet 16 birthday party, the clip shows being clueless about Sophie's milestone before his son Nick tells him.

The premiere will be a one-hour special that kicks off the 15 episodes of season 4. According to the episode guide from A&E, there will be a sibling rivalry when Nick turns the low-key birthday party into a loud scene. The synopsis is read: "Nothing is too good for Gene's little girl when he takes what starts as a simple birthday celebration and, against Sophie's wishes, attempts to turn it into the Sweet Sixteen of the Century."

June 06, 2009 04:45:36 GMT

One confusing and rather cryptic promo from ABC got viewers into thinking that Charlie Pace is brought back to life on "". However, Entertainment Weekly's Michael Ausiello claimed that he has solved the 'mystery', being informed by the network that was only there for another hour-long series.

On June 5, ABC released a promo video of its Fall line-up, featuring to represent "", for "" and for "". But one big question was thrown as to why Dominic Monaghan, whose character on "Lost" was dead in the third season, was there.

June 06, 2009 03:38:26 GMT

HBO has gone full throttle in promoting the imminent "" by giving the official trailers for its second season. There are two versions released, one is utilizing the employed theme song ('s "Beyond Here Lies Nothin'") while the other one is using a narration and full sound effect.

Still noticeably missing from the trailer is who is Lafayette in the series. But more are revealed on Jessica, the newbie vampire who is learning how to be one from Bill. She will visit her family and is entangled in a series of battle, full fangs-on. There are also glimpses of Maryann generating her power, Jason in attack mode and Tara very much in shock.