February 03, 2009 08:16:51 GMT

Pounds have been shed, tears have been dropped, "" is continuing its body mass index shredding tonight (February 3). After the Orange Team was sent home last week, the competition is still open for eight other contestants which progress are updated through the new commercial ad released by NBC.

More than 700 pounds in total have been lost in the second "couples" edition. Tara, a former plus size model said, "I'm doing it. I'm finally feeling like I'm alive." The heaviest woman, Carla, had lost 12 pounds or three per cent of her body mass index in the first week and has further shed 8 pounds.

February 03, 2009 07:33:12 GMT

NBC gave a sneak peek to their new reality cooking show during the Super Bowl XLIII breaks. "" is the latest TV show about cooking that offers more than chopping and presents the "world's greatest chef", Marco Pierre White (U.K.'s "") as host.

"Before you kill something, think about it. Kill something for the right reasons. Kill it to eat it," Marco said in the commercial. Each week, eight teams will be split into two restaurants in the middle of Manhattan and compete against each other as well as thousands others in winning customers' favor.

February 03, 2009 06:29:13 GMT

Two promos for NBC's comedies were run during the Super Bowl XLIII commercial breaks. The ads are promoting the network's Thursday night of laugh programs that start with "" at 8/7c and ends with "" at 9.30/8.30c. The four shows are back with their new episodes on February 5.

"My Name is Earl" comes with an episode called "Randy's List Item". When he wins on a scratcher Lottery ticket, Randy is immediately hit by a bike and the ticket blows away. He believes that was a message from karma, and he too should start a list of past wrongs he needs to right.

February 03, 2009 05:10:37 GMT

Four sneak peeks are given through clips for "The Little Prince", the new episode of "". Kate is struggling with the custody of Aaron, craving for the truth of who might know the secret to the boy's true parental lineage.

The first clip shows Kate meeting the unknown client's attorney and asking for a blood sample. The second clip is on Sawyer and Locke's argument on whether they should go back to save Charlotte. Third and fourth clips are, in respective order, Sayid getting attacked and Kate meeting Jack to tell him that someone wants to take away Aaron.

February 03, 2009 04:03:18 GMT

A deadly virus has infected a boy and Barker has promised him to find out who is responsible for it, all new in "". A security guard working at a jewelry store named Marcus is involved in a case involving millions of dollar and a deadly virus. Serving his duty as an old pal, Barker gets in the middle of it tagged by Ellis.

The young boy has been given the virus as a means to blackmail his mother, Susan who is the jewelry store's vice president. In a desperate attempt to cure her infected son, she steals precious jewels. Meanwhile, Barker and Ellis are tangled in a race against the clock to track down the blackmailers and figure out what kind of virus is roaming in the boy's body.

February 02, 2009 09:47:36 GMT

Starting on Thursday, February 5, ABC will present a crossover event between "" and "" and a sneak peek to the "Private Practice" crossover episode has been outed. Providing a longer preview than the usual sneak peek video, the video focuses on the time Addison learns that her brother, Archer, has suffered seizures due to his cancer.

The episode entitled "Acceptance" revolves around Addison's effort to find cure and cause of Archer's seizure. Willing to do everything, she and Naomi have to even call Derek for help. Meanwhile, Violet tells about the pregnancy to Sheldon and Pete, while Cooper is left to take care of a seven year-old abandoned patient.

February 02, 2009 08:13:17 GMT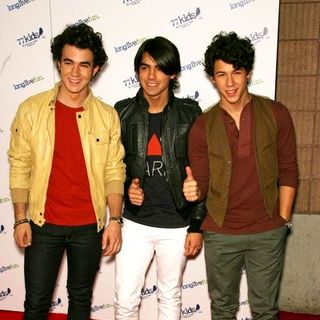 have been appointed to appear in NBC's sketch comedy show "". As confirmed by the show's host , , and will sing during the TV show on Valentine's Day, February 14 at 11:30 P.M./10:30 P.M. CST. However, it is still unclear whether they will be playing a sketch at the show or not.

Two days later after their "Saturday Night Live" appearance, the threesome will be premiering a music video supporting their single "BB Good" on Disney Channel's show "Night of Stars". They will debut the video containing scenes from "" at around 8:20 P.M.

February 02, 2009 08:12:44 GMT

The cast of science fiction-drama series "", including , , , and , have all been featured in NBC's Monday Night Super Bowl Promo that sees them singing to 1960s hit song "Feelin' Alright?" They are joined by the cast of the network's "" and "," naming some are and co-star , both of whom play husband and wife in supernatural drama "Medium."

The 32-second footage has been made public during the Super Bowl XLIII game, which was kicked off on Sunday, February 1. Being shot singing the song in various different scenes, the whole cast of the three TV series are seen at the end of the Superbowl Promo dancing all together to the track.

February 02, 2009 07:55:54 GMT

A sneak peek to episode 5.14 of "" has been released. Less than 30-second long, the video footage gives out that this time the FBI team are faced with one unique crime as it is explained that the bad guys put up a heist only to pass up the diamond and the gold and walk away with a pair of valuable sneakers from the vault of a foreign ambassador.

Aside of teasing the upcoming plot, the preview video also shares a glimpse of , who will be seen as a guest-star on the episode entitled "Sneakerhead". While the snippet doesn't give much of the Grammy-winning musician's role, it does preview her working up her role.

February 02, 2009 04:21:10 GMT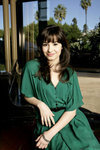 is seen appearing on-stage, dressing up as a queen bee in a new sneak peek of her comedy TV series "". Wearing bookworm glasses and a black hat, she is captured rapping some verses while her co-stars Allisyn Arm, Doug Brochu and Brandon Smith, all also sporting bee costumes, serve as her backing dancers.

In addition to the newly-revealed preview, opening credit for "Sonny with a Chance" has also been found. Starting with excited Demi receiving a phone call telling her that she wins a chance to shoot a sketch comedy in Los Angeles, it moves on showing her packing up her stuff and flying to Los Angeles. It then ends with her posing alongside other cast; Tiffany Thorton, , Doug Brochu, Brandon Smith and Allisyn Arm.

January 31, 2009 07:16:23 GMT

The identities of "" contestants passing the Hollywood round to shape the top 36 have allegedly been outed. An anonymous blogger naming itself Joesplace, had correctly mentioned the names of the semifinalists of last year's batch before the official announcement was made, and it has now displayed the version of this season.

The alleged list includes Joanna Pacitti who had made headlines as the singer who is deemed too acclaimed to enter the competition. Also spotted are the finalists who have made the Hollywood Week round in previous seasons. They are Junot Joyner, Mishavonna Henson and Jessica Langseth. The full names, photo and city of origin are viewable at .

January 31, 2009 06:22:06 GMT

Sam presents a theory to Dean regarding their current investigation in the new "" clip. Sam believes that a Greek mythology creature named Siren is behind the haunting in a small town in Iowa they visit, where three men have inexplicably beaten their wives to death.

Siren in fact is a half-bird and half-woman creature with wings who acts as a seductress. Her power is "siren song" which is a kind of appeal that is hard to resist but that, if heeded, will lead to a bad result. The guys realize that behind the murders is a Siren who eventually puts Sam and Dean under their spell and pits the two brothers against each other in a fight to the death.

January 31, 2009 06:00:33 GMT

In interview with TWIST magazine, reveals that his character Jake Ryan will be back to "" in the third season. The actor said that he has shot the part while he was working his moves in "". On the unknown episode, Linley said that it will be an "awesome episode" with crazy twist.

Jake Ryan is a famous teen star who goes from friend to boyfriend to friend again for Miley. In the episode "Achy Jakey Heart", Miley reveals her identity as a teen pop star Hannah Montana and on the other hand Jake reveals his true self as Leslie. Due to their popularity, the dates become the object of the media, and they parted when Jake could not live as an ordinary teenager. Jake promised to act like a normal person before starting to go out with her again.

January 31, 2009 03:40:26 GMT

In celebration of the 100th episode of "" that will air Monday, February 2, FOX have released four new clips in addition to a promo. "The Greater Good" sees the team members questioning their happiness and Thirteen going through a treatment trial that brings her life-threatening reactions.

House and the team take on the case of a woman who collapsed in the middle of a cooking class. When they learn that the patient gave up her career as a highly renowned cancer researcher in order to pursue her own personal happiness, the members of the team question their own happiness (or lack thereof).

January 31, 2009 03:02:06 GMT

In the newly-released clip of "", Oliver wakes up in the hospital after the blast at LuthorCorp that nearly kills him and wiped out the entire board members. Clark and Lana come by to visit him and dig deeper on who might be behind the blast and want Oliver dead.

They speculate that Lex is alive and back to hunt them down since Oliver is there to announce the merger of his company and LutherCorp. Although Oliver believes that Lex is responsible for the blast, Clark and Lana learn that the bomber is Winslow Schott, a toymaker and former Queen Industries employee with a grudge against Oliver.