March 05, 2009 02:36:39 GMT

The next set of singers admitted to the Top 12 rounds of "" is read live on Wednesday, March 4. Along with the third batch, the judges will make the selection of eight people from the Top 36 that don't make it to the next round by vote. These 8 will proceed to the Wild Card round and sing on Thursday, March 5 for their last shot. The judges will fill in the three remaining spots with their choices.

First result is brought rather quick and practical. Lil Rounds, who stood among the crowd on the performance night, is asked to stand up and walk to the stool because she is in the Top 12. A string is called in next, Arianna Afsar, Taylor Vaifanua, Alex Wagner-Trugman, Kendall Beard and Scott MacIntyre. says that only one of these gets to move on. Scott MacIntyre, the blind guy is in.

March 04, 2009 09:30:40 GMT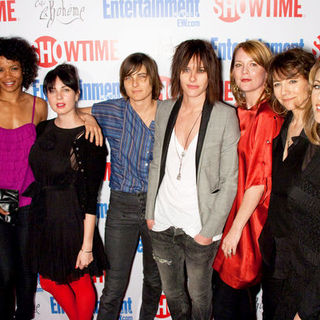 In a bid to give a proper goodbye to lesbian drama "" which has spanned for 6 seasons, Showtime held a farewell party at West Hollywood's Cafe La Boheme. The March 3 event was made in the package of a movie premiere, with the stars gracing the red carpet for photo sessions before going inside the venue.

Spotted in the crowd are the show's lead actresses such as Laurel Holloman, , Daniela Sea, Rose Rollins and as well as several supporting actors such as Marlee Matlin, Kate French, Janina Gavankar, Jon Wolfe Nelson, and . Creator and show runner Ilene Chaiken is also present along with other guest stars.

March 04, 2009 08:59:10 GMT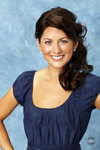 Striking while the iron is hot, ABC have announced that they put up "" castaway Jillian Harris as their next "". The network officially signs the 29-year-old interior designer to find her own path of love in the show's fifth season after sent home by Jason Mesnick in "The Bachelor".

During the second part of "The Bachelor: After the Final Rose", host Chris Harrison announced, "It was really a pretty easy decision for us to make. There was one girl on (The Bachelor) this season that really captured America's heart and the groundswell of support for her to be the next Bachelorette was overwhelming. Ladies and gentlemen, help me welcome our new Bachelorette, Jillian!"

March 04, 2009 08:14:40 GMT

Sam is attacked by the demons in the next "" episode. In "Dirty Sexy Mongol", Sam has been given a new assignment from the Devil to capture a 13th century Mongolian warrior soul who is reaping havoc all across town. But his focus is divided on finding out how Alan Townsend (guest star Sean Patrick Thomas) can get out of his deal with the Devil.

Sam begins his quest to hunt down Alan and enlist his help to get out his deal with the devil. However, after Sam and Alan are attacked by two demons sent by the Devil, Alan refuses to talk to him anymore and disappears. One of the demons takes a surprising interest in Ben and is persistent. Also, Sock continues to be tortured by his hot stepsister.

March 04, 2009 07:36:26 GMT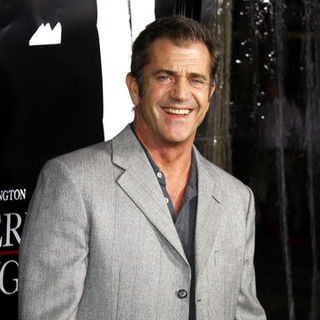 's impression of the younger Colonel Sanders on "" sketch apparently invites a response from the Colonel himself. The icon of Kentucky Fried Chicken has released a trailer of several classic movies that spoofs Gibson's filmography.

In February, Gibson appeared before to do an interview and release a trailer of his new 'project'. He donned the Colonel's iconic white suit and beard, developing the secret recipe. Colonel's response meanwhile, is making satires of Gibson's movies such as "Braveheart", "Ransom" and "Lethal Weapon".

March 04, 2009 06:35:25 GMT
It was perhaps the most controversial "" ending throughout the show's history when the producers decide to add an extra hour to reveal a painful break up on national television. While it may as well be a smart strategy to increase the rating, producers of the show insist that there is no foul play apart from the reality.

Jason Mesnick draws criticism when he decided to break his relationship with Melissa Rycroft to be with Molly Malaney, six weeks after he finished taping the show. Right after the airing of the season finale on Monday, March 1, ABC air "The Bachelor: " to give audience an update of what happens after the ending. Turns out Jason falls out of love for Melissa and wants another shot with the runner-up, Molly.

March 04, 2009 06:02:28 GMT
did a favor by revamping the talk host's debut on "Late Night Show". The pop singer made an impression of and while singing, inviting laughters from the audience. He hit it out on Mayer's "Daughters" with raspy kind of voice.

"John Mayer is like if and ... Actually, Macy Gray and Smokey the Bear, had a love child," Timberlake joked before the taking on the impersonation. He explains that he uses a technique, saying "Literally his tongue takes over."

March 04, 2009 04:19:43 GMT

The third and final batch of 12 hopefuls in "", are giving their last shot to vie for a stool in the Top 12. Performing on Tuesday, March 3 are the candidate who replaces disqualified Joanna Pacitti, the blind guy and mother of three who wants to get her family back to their feet after tornado demolished their house.

First in line is Von Smith who has a rather extravagant stage act while in audition rounds. He sings 's "You All I Need to Get By", and apparently struggles not to scream by making his voice softer. The judges love it, with Simon Cowell commenting, "You remind me of ".

March 04, 2009 02:40:08 GMT

Disney will bring back the Wildcats through the fourth installment of "High School Musical". In 2006, it became the most successful Disney Channel Original Movie, and a year later the sequel was made to another success that the third one was brought to the big screen in 2008. This fourth one however, will be another TV project.

"The 'High School Musical' trilogy introduced a new generation to the celebrated genre of movie musicals," Gary Marsh, president of entertainment, Disney Channels Worldwide, told BroadcastingCable.com. He continued, "In crafting this next iteration, we've challenged the entire creative team to raise the bar again, and create something truly worthy of this extraordinary global phenomenon."

March 03, 2009 09:29:57 GMT

is cashing in on the fever of "" which was just wrapped up on Monday, March 2. The talk show host welcomed Jason Mesnick to his show "" and aired the episode right after his of choosing Melissa over Molly and rethought his decision later on.

Jason for a fact was there to explain why he had a change of mind. Kimmel joked, asking Jason whether his hand is sore from handing in and taking the rose. Jason in defense said, "First of all, it was my real life and people can question that or doubt that but they're real feelings. On that last day I was falling in love with two girls but the time.. you don't know until you go through it."

March 03, 2009 08:25:40 GMT

The March 4 episode of "" is given two sneak peeks. The episode called "LaFleur" which takes its center on Sawyer, will discuss also the theory by Daniel Faraday and the shocking revelation involving new characters.

In the first clip, Juliet asks Daniel the whereabouts of Charlotte. Daniel, fumbling, explains that she is gone, disappears through time while they 'stay'. In the second clip meanwhile, the bunch spot the others holding a woman in hostage. Sawyer and Juliet decide to interfere anyway.

March 03, 2009 07:37:56 GMT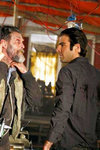 It looks like the new episode of "" will be a race against time, involving the fate of the Capitol. In the preview, Matt Parkman is bound with a jacket strapped with bomb and Nathan is there to help him to defuse it while The Hunter holds the control.

The episode will also expose more about Sylar and his biological father who is played by John Glover, but the reunion proves to be what he least expected. There is still no clue yet whether this new character will be a hero or another villain.

March 03, 2009 06:53:32 GMT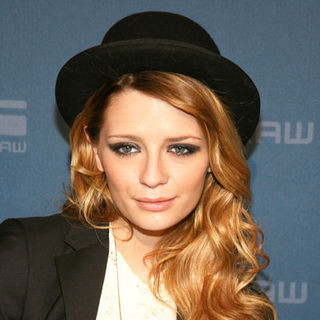 The pilot has been given a thumb up, first few actors have been cast, the remake of "" just lacks a bit of spice. The producers may be ready to fill in that with a negotiation with former "" star, .

In its recent casting scoop, Korbi claims that an insider informs her that Barton is trying for a role in the refurbished TV series. The CW which will air the show, is reportedly excited in having her. No information however, on which character Barton most likely take over.

March 03, 2009 05:04:20 GMT

The tension is high, stakes are raised and sacrifices are made to secure the country. Between 8:00 P.M. to 9:00 P.M., the evil plan by Colonel Dubaku escalates when he reaches out to General Juma.

Steadfast President Taylor has to make a quick decision in the deepening foreign policy. Meanwhile, heroic sacrifices are made and casualties stack up when Jack Bauer takes charge as a high-impact terror threat develops stateside and the nation remains at risk.

March 03, 2009 04:21:04 GMT

"" may end with Jason Mesnick's proposal to Melissa but in the real world, it is not the case. An additional hour is given for that airs Monday, March 2 to give viewers the updated situation. Jason is no longer engaged to Melissa because he keeps thinking about Molly whom he let go in the final two.

Host Chris Harrison approaches Jason to ask how he has been doing. The father of one reveals that things are so different now than it used to be in the show. He feels that Melissa and him are not right for each other and that he cannot hide the fact that he has been thinking about Molly all the while. Jason however, says that he hasn't talked to Molly since sending her home in the finale.