June 25, 2009 03:27:05 GMT

CBS will start its Fall 2009 season after mid September, putting "" as the opener. The Samoa edition of the survival game will kick off on Thursday, September 17 at 8/7c. On a later date, "Survivor" will be attached to "" and "" at 9/8c and 10/9c respectively.

The second wave of premiere begins on Monday, September 21 with half-hour comedies like "" and the newbie "". Meanwhile "" debuts its series after a lead-in from the original series on Tuesday, September 22.

June 25, 2009 02:36:09 GMT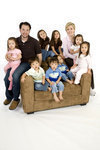 The subject matter of Jon and Kate Gosselin's separation led to a rumor that TLC will present the cause of their marriage breakdown, Jon's alleged affair. However in a released statement to ET, the channel said that there hasn't be such plan for "".

Deanna Hummel, a 23-year-old woman who was photographed leaving a bar with Jon at wee hour, reportedly would join the show because TLC didn't want to show more about the children. Deanna was expected to start appearing on the show when it returns on August 3. "Deanna's role isn't expected to be big, but because she's part of Jon's life, she'll be filmed," an insider told NY Daily News.

June 24, 2009 09:43:19 GMT

The model contestant participating in the second season of "", Laurie, has revealed her reason for stripping off in front of the judging panel and national television. The 42-year-old model said in the video blog that she prayed to God who then told her to be "transparent".

On June 18 episode of the show, Laurie begged to be one of the two contestants eliminated that night. To reach her goal, she showed the judges how vulnerable she can be and then took off her top. Guest judge Rachel Hunter said it was the most bizarre thing that she had ever experienced.

June 24, 2009 08:24:12 GMT
It's another season of "" and boosted by the impressive discovery of 47-year-old over on "", the show has brought in a variable range of talents to its premiere on Tuesday, June 23. The first episode filtered talents in cities like Chicago, New York City, and Seattle.

The first bunch of people who auditioned came from N.Y.C. but not much talent were found in the city. A singer named Ray did a rendition of 's "A Little Less Conversation" but the judges sent him packing. There were also a fire dancer, a guy who strummed his guitar while unicycling and a white rapper. New host wondered where all the talents had gone.

June 24, 2009 07:05:51 GMT

A glimpse of "" season 3 has been shared by Showtime. Lead character Hank Moody is now taking a foray into the school world where he becomes a college teacher and a new idol for the young girls.

No date has been given by the cable network for the premiere but TV Guide said that it will return quite late this year. A confirmed guest star in the new cycle will be Rick Springfield who is going to play as what he knows best, a rock icon. Another one is "" star who will be a student with fascination on vampire lit.

June 24, 2009 04:49:01 GMT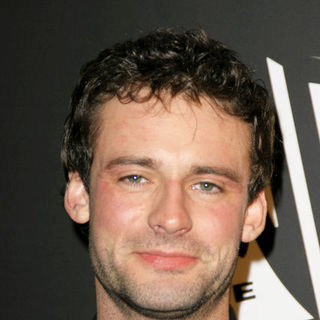 After months without a filler, General Zod on "" is given an actor. A British actor by the name of Callum Blue has been cast to play the villain and will be appearing regularly in the ninth season which goes on air this Fall. He previously appeared in "" and "".

General Zod is one of the original characters from the DC Comics and one of the most prominent ones. There are several versions of Zod in the comic book version but he is known as a Kryptonian who knew Clark Kent's father in the past.

June 24, 2009 04:05:50 GMT

"" will be back for a second round with a brand new addition. Replacing DeShawn Snow who was not invited back by the producers because she is "too human for a circus show", is former member Kandi Burruss.

The fresh blood is a single mom who is engaged to A.J. Jewell. She is in the middle of preparing her wedding and on the verge of launching a solo career by releasing an album. As a singer and songwriter, she has worked with , and more. This fact will be one of the highlighted issues in the show, whether or not the other wives will be jealous with her thriving career.

June 24, 2009 03:06:51 GMT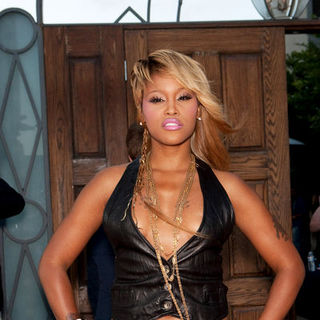 Producers of FOX's "" would like to show that the new series is not just a typical musical by hiring rapper to appear in a couple of episodes. They are injecting the R 'n' B element to the high school choir, having Eve to play the director of a rival school's girls choir.

According to , was supposed to take the role but when she dropped it, Eve snatched the opportunity. Eve's character, which will appear in at least two episodes in the first season, is described as a "no-nonsense". Prior to this, she has made a guest appearance in "" and starred in UPN's show "Eve".

June 24, 2009 02:31:34 GMT

Like the marriage, "" is taking a break. Immediately after Jon and Kate Gosselin announced their separation on the June 22 episode, TLC released a statement that it will halt the production of the reality series and that the decision came from the network, not the couple.

"TLC continues to support the Gosselin family and will work closely with them to determine the best way to continue to tell their story as they navigate through this difficult time," the channel said in a statement. The measures are taken in order to give the family "time off to regroup" during the hiatus. Then "a modified schedule will be in place to support the family's transition."

June 23, 2009 10:12:24 GMT

is looking forward to do some 'cleaning up' tonight when the second season of "" premieres on A&E. From sweeping the streets from any kind of addicts to assisting high profile individuals to do a recovery, Bratt's character William Banks will face one of his toughest challenges in the season opener.

In "Hello America", an old friend Michelle Durham seeks William's help to get her high-profile national news anchor husband Davis, clean. But the news anchor is a national spokesperson for recovery, so William has to be especially discrete in his methods. And the news anchor's wife has an illness that forces William to confront his own personal problems.

June 23, 2009 08:13:05 GMT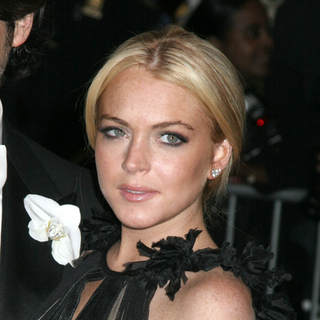 On top of 's announcement about a new reality show project under his production house, comes a new update from . The actress said she won't be the star of the show but instead will stay behind the camera.

"I just want everyone to know..I'm NOT starring on a reality show," Lindsay stated on her Twitter post dated Monday, June 22. "But I just launched my production company and am working w/GREAT producers." TMZ reported that Lindsay will be in the judging panel which will determine whether a person deserves a second chance or not.

June 23, 2009 07:14:57 GMT
Words are rive that Bryan Fuller has ditched "" for the second time. The producer/writer initially walked out of the series in 2007 to concentrate on his new show "" but he was back a year later after "Daisies" got canceled by ABC, signing a two-year deal with Universal Media Studios to be the writer starting episode 3.20.

This time around, he is out from the show to pursue a project with NBC and not because he has a creative difference with creator Tim Kring like some have reported. "I'm crafting two pilots right now and it's a lot of work," Fuller told . "It was just too hard to [juggle] Heroes and my development; something had to give."

June 23, 2009 06:32:06 GMT

The five last standing guys on "" have been unveiled. On Monday, June 22 episode, Jillian Harris cut three other men while going on a trip to Alberta. They are financial analyst Tanner P., commercial pilot Jake Pavelka and bartender Robby Descant. The remaining guys therefore are Michael, Jesse, Kiptyn, Reid and Wes.

Tanner is the foot-fetish guy whose strange habit is deemed 'funny' by Jillian. He was also the person who first spilled about someone having a girlfriend and then told Jillian about it. Tanner was in the group date along with Wes, Michael, Jesse, Jake and Kiptyn. They went snowshoeing before taking alone time with Jillian. Tanner in particular chose to rub Jillian's foot with lotion.

June 23, 2009 04:14:21 GMT

Finally, a little treat from HBO has arrived for the new season of "". A clip is released to expose the hectic and glamorous scene where a red carpet premiere for Vince's new movie "Gatsby" is held.

Coming to the network on July 12, the sixth season begins with an episode called "Drive". Vince is back in the fast lane, preparing for his driving test and an appearance with to promote the premiere of "Gatsby," directed by Martin Scorsese.

June 23, 2009 03:48:31 GMT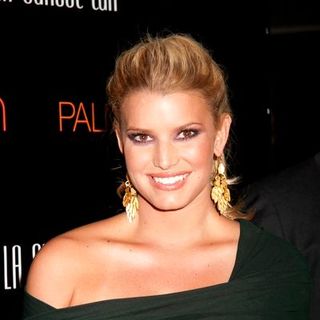 Months after only being rumors, a new reality show by is formally announced via a press release. Titled "" the unscripted series airing on VH1 will follow the singer traveling around the world "to meet every day women".

Jessica was hit with criticism earlier this year when she was spotted with fuller figure. This new show allegedly is a platform for her to hit back at the media scrutiny that associates women and lean figure. "When Chris (Coelen) approached me with his idea for a show about true beauty, I was immediately intrigued," Jessica stated. "I have always believed that beauty comes from within and confidence will always make a woman beautiful, but I know how much pressure some women put on themselves to look perfect."