July 25, 2009 07:01:33 GMT

The CW has released a new promotional picture of "" in front of the show's presentation at San Diego Comic Con Saturday, July 25. The three lead characters, Stefan, Elena and Damon are pictured looking straight to the camera with purple-black wardrobe.

"Diaries" will have its panel held at Room 6BCF from 6 to 7 P.M. The actors , , , and executive producer Kevin Williamson are the confirmed line-up on the panel.

July 25, 2009 06:21:23 GMT

In the middle of "" result night this week, paid a tribute to Judy Garland by reprising the legend's "Get Happy" routine. The video where Katie is singing and dancing ala Broadway in the 100th episode gets out online.

Katie was supporting DizzyFeet Foundation in which she serves as one of the founders. The organization is aiming to help underprivileged kids to get access to dance education. The other founders are the show's judge Nigel Lythgoe, director Adam Shankman and "" judge Carrie Ann Inaba.

July 25, 2009 04:54:41 GMT

"" panel at San Diego Comic Con was generous enough to give a 9-minute preview of the new series. To be debuted on AMC this Fall, the series is rooting on the '60s sci fi series of the same name. Thus, the preview compiles all those informations necessary to introduce "The Village" and roles of each character.

The footage gives the look of as Number Two, a man in white who looks to the town from a higher ground. Then comes as Number Six who believes that he is originated from New York and that there must be a logical explanation why he suddenly comes to The Village. Believing there is a foul play within the surreal world, Number Six tries to find a way out of the place.

July 25, 2009 03:58:57 GMT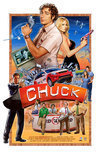 "" has generated buzz even before its panel at this year's San Diego Comic Con panel is held. The series about nerd spy has released a poster to be unveiled at the convention Saturday, July 25. It pays homage to the '70s movies with the hand-drawn arts displaying the key characters and the Nerd Herd car smashing through glass.

The panel for "Chuck" will be conducted in the coveted room, Ballroom 20, starting 10 A.M. Guests expected to come are the two lead actors, and as well as creator Josh Schwartz. They are expected to explain about the webseries plan which Schwartz spilled previously.

July 25, 2009 03:18:19 GMT

An HD "" trailer leaked soon after it was screened at San Diego Comic Con on Friday, July 24. Also coming out are the first three promotional posters of the series which is the latest franchise of "Stargate" and will premiere on SyFy Channel this Fall.

"Universe" panel was attended by series regulars , , , , Elaine Hoffman, and . It was moderated by producers Brad Wright and Robert Cooper.

July 25, 2009 02:43:27 GMT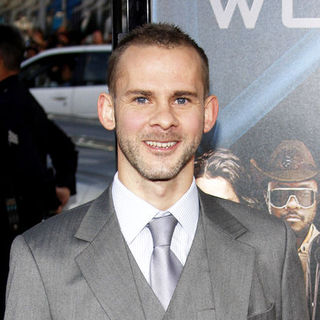 The worst kept secret has been verified during "Flash Forward" panel at San Diego Comic Con this year. Instead of reviving his Charlie Pace character on "", was on the as a new character on "Flash Forward". His role, however, was neither specified nor will it appear on the two-hour pilot this Fall.

"Is Dominic Monaghan going to be on the show?" was in fact the first question thrown at the panel. Co-creator David S. Goyer refused to answer the question, saying "We're not going to tell you". Nonetheless, they ran a series of clips from the show toward the end of the presentation, which eventually show Monaghan in the last one. It was then that Goyer formally confirmed that "the bassist from Driveshaft" is in the show.

July 24, 2009 08:48:00 GMT

"" panel at San Diego Comic Con became unconventional as soon as got up from his seat and displayed his tap dance skill. The actor who plays Gus was one of the cast attending the presentation on Thursday, July 23 to talk about the upcoming season 4.

Apart from Hill, the panel consisted of (Shawn), (Carlton), Corbin Bernsen (Henry), (Juliet), and executive producers Kelly Kulchak, Chris Henze and Steve Franks. As a first timer at Comic Con, the show airing on USA Network did impressively well in engaging the audience.

July 24, 2009 07:15:53 GMT

Anna McCraney, a graduate from Rhode Island School of Design, has beaten two other designers to steal the crown on "". The votes that determine who win were quite above the par. Anna won 56% of them while Daniella and James-Paul got 25% and 19% respectively.

Daniella however, was the judges' pick to go home with $10,000. But as a winner, Anna gets to sell her creations at retail market and a cash prize of $125,000. "I'm thrilled," she said after winning. "I'm so happy because I worked so hard for so long... I'll always do fashion whether I have a million dollars or 20."

July 24, 2009 06:32:26 GMT
"" reached a milestone on Thursday, July 23 with the 100th episode celebration. appeared as a special guest, paying tribute to Judy Garland by singing and performing "Get Happy". But on top of all the festivity, two dancers have to end their journey.

The special episode started with a Broadway number of "One" from "A Chorus Line". The show then cut the chase and announced which dancers were in the bottom two. In the women side, Janette Manrara was in the bottom two along with judges favorite Kayla Radomski. In the men side, Jason Glover was in the bottom two along with another favorite, Brandon Bryant.

July 24, 2009 04:53:22 GMT
While attending the 2009 San Diego Comic Con as part of "Wonder Women: Female Power Icons in Pop Culture" segment on Thursday, July 23, spared a time to talk about her show "". Asked by the moderator whether her character Juliet will be back for the sixth season or not, the actress wouldn't give a definite answer but to say that it was "the cliffhanger".

"It really depends," Mitchell began. "I was talking to [producers] Damon [Lindeloff] and Carlton [Cuse], and they [told me], the best thing to say [here] is [that a return] depends on whether Jack's plan [to prevent the crash from ever happening] works or not." Her statement generated laughters from the audience.

July 24, 2009 04:13:15 GMT

finally made it to "" after almost being trampled by President Barack Obama's news conference on Wednesday, July 22 night. She did an interview with Meredith Vieira to talk about her hotshot fame, how her mother's death encouraged her to go public and the meltdown that came with the sudden media attention.

Although she was praised for her vocal, Susan was a woman of a few words. However, Vieira who taped the interview in London praised her for being pleasant to talk to. "She came off more as a regular person, not as a celebrity. Frankly, I was quite surprised how fun and chatty she was," the talk host told People.

July 24, 2009 03:15:24 GMT

A new trailer of "" was shared during the 2009 San Diego Comic Con on Thursday, July 23. Presented before the panel was started, the new footage serves as the promotion to the fourth season. It shows the changes within Dexter as he juggles his newly-found experience as a father, and appearing as the new villain, The Trinity.

In the trailer, Dexter is seen rocking his baby and says to him softly, "Wanna know a secret? Daddy kills people." It continues with Dexter living an apparently normal life on the suburbans with Rita and her kids. "Dexter Morgan has everything he wants, except the one thing he needs...time to kill," so the caption is read. Glimpses of Trinity and how he is about to kill a boy's mother were then shown.

July 23, 2009 09:24:04 GMT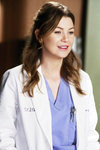 Should find it too consuming being a first time mother, Shonda Rhimes will be well-prepared for a story without her character on "". Ellen is seven months pregnant and the sixth season production has just been kicked off, thus Shonda is making some selections of story lines to anticipate the actress' absence during maternity leave.

"It's going to be tricky," Shonda told . "Ellen is incredibly optimistic and somehow thinks she'll be back and ready to rock 'n' roll. [But] I have a child, so I know that that's not true. [So] we have a lovely story [on deck] that will take us into her maternity leave. And we have plans for some really interesting stand-alone episodes for [while she's gone]."

July 23, 2009 08:25:23 GMT
The next week preview of "" has been released, Kat and Patrick are sent to detention together for garbage duty after the two get into some trash talk of their own on campus. Kat then accidentally stabs Patrick's foot with a trash stick, sending him to the school nurse. Because of the event, Kat gets to know Patrick in a different way.

Meanwhile, trash talk also gets another Stratford girl in trouble. After Bianca falsely tells Chastity that she's dating an older guy to try to rid herself of her goody two-shoes reputation, Chastity sees Bianca "canoodling" with her geometry teacher and instantly starts the rumor around school that the two are dating.

July 23, 2009 07:29:51 GMT

On Wednesday, July 22, "" was visited by a special guest judge who knows little of the dancing techniques but adds a fresh perspective in the art of performing. , who has been raving about her appearance on the dance show through her Twitter, sat on the judging panel to give comments on the performances of the Top 8.

After reaching the Top 10 stage, the remaining contestants are paired at random. But they got the chance to also dance in the large group and display their solo piece after the pair dancing. The show opener on Wednesday saw former contestant Travis Wall choreographing the group dance which Nigel Lythgoe described as "Very ".