October 06, 2009 07:54:21 GMT

Recession and tough time in economy no longer stop "" to hold its charity program "Idol Gives Back". The Emmy Award-winning television event that was absent last season will be staged once again during the season 9's Top 7 announcement on Wednesday, April 21, 2010 at 8/7c.

"I am very pleased to announce that we will be doing our third Idol Gives Back on April 21, 2010," said Simon Fuller, Idol creator and CEO of 19 Entertainment. "This is our opportunity to reach out and support the people of America and around the world who need our compassion and generosity to improve or even save their lives. America will undoubtedly prove once again what a remarkable and generous nation it is. For American Idol to be able to facilitate this kind of initiative makes me very proud."

October 06, 2009 07:31:27 GMT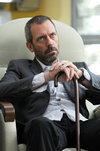 The medical world is tested against belief when a boy is brought in for treatment but none of the staff knows what happen to him. Next week on "", a wealthy businessman brings his teenage son, who is suffering from inexplicable stomach pains, to Princeton Plainsboro and insists on having Dr. House handle the case.

The father of the patient believes the karmic penalty of his financial success is that he is victim to personal tragedy, and that the answer to his son's medical mystery lies in a reverse of fate rather than medical treatment. Meanwhile, Foreman and Chase prepare to present information on the Dibala case. Thirteen also comes to House to announce that she is not going back on the team.

October 06, 2009 06:31:45 GMT

Networks are putting orders for their primetime series this week with Bravo TV renewing three shows at one time. The cable is extending the seasons "", "", and "" as well as locking the date of "Chef Academy" (November 16).

The cooking show is returning for the seventh season in 2010 and has set open call dates in search of the next contestants. Casting will begin October 18 in San Francisco and continue in Miami, Chicago, Washington D.C., New York and Dallas. Traditionally moving from one city to another, Bravo has not announced the destination for the seventh season.

October 06, 2009 04:53:11 GMT

's September 27 wedding to may be one smooth ceremony but one should take a look at what happened during the preparation. In a special episode of "", E! will reveal the chaos, tears and emotions that are running high in the days leading up to the wedding.

Through the 30 seconds preview, it is seen that Khloe argues with her mother Kris Jenner about how Khloe is rushing herself into marriage. Khloe yells, "I'm not wrong" while her stepfather Bruce Jenner says, "Screw you, Khloe!". But there slipped in, some happy moments including when Lamar presented Khloe with a diamond ring during a gathering.

October 06, 2009 04:41:05 GMT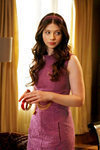 In "Rufus Getting Married", Georgina is still the evil that she is. The October 12 episode of "" sees Lily and Rufus deciding to move up their wedding to the next day, but someone or something comes between them before they become man and wife.

Dan and Vanessa are pulled into one of Georgina's schemes with Georgina threatening to spill Scott's secret. Scott Ronsson, played by Chris Riggi, is the biological son of Rufus and Lily who was given up for adoption after he was born. In the second season finale, Scott left his adoptive parents to find out about his birth parents and traveled to New York.

October 06, 2009 04:01:49 GMT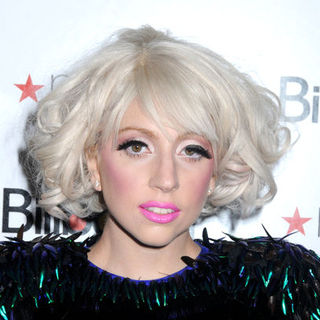 Way back before she goes blonde and gets people to dance to her hits, already got a screen time through MTV's "Boiling Point". In a 2005 episode, the singer was one of the clueless contestants being pranked to get a hundred buck if she is patient enough not to erupt into a wrath.

Stefani Germanotta, how she was called back in that time, was sitting at New York City's Bari and ordered the salad. The singer, who can be identified as the brunette with a black tube top, was told by the restaurant's manager to take the call outside when her phone rang. Upon returning, her meal has gone and the waitress said that they thought she had left.

October 06, 2009 03:29:44 GMT
Next week, "" will still be circling around the scandal involving Nathan but a solution is coming from one person. Dan makes a call to Nathan to tell him that he has come to knowledge about the problem he faces. Nathan, still unwilling to accept Dan, said "We don't know you and stay away from me and my family." Later on Dan takes the matter into his own hands by meeting Renee and giving her a proposition.

Meanwhile, Haley is thrust into the spotlight and storm of Nathan's growing scandal, and is seen in the preview getting arrested. Against her better judgment, Brooke allows Julian to continue working with Alex. Millicent gets a new job, which may cause trouble for Mouth. Meanwhile, Clay and Quinn grow closer.

October 06, 2009 02:56:13 GMT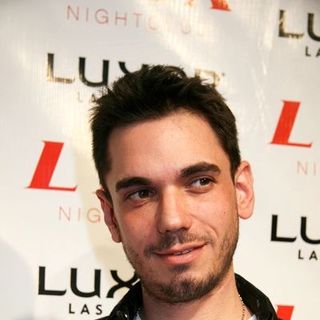 DJ AM's legacy is preserved through his reality show "Gone Too Far". Nearly two months after his sudden death in August, MTV will finally put for a broadcast the show that he filmed in the last few months of his life.

With the consent of his family, MTV will premiere the series starting Monday, October 12 at 10/9c. It will be comprised of eight one-hour episodes, chronicling the lives of young addicts between the age of 20 to 25 who are offered a chance at recovery. AM will meet them, their families and friends to discuss their willingness to change.

October 06, 2009 02:24:41 GMT

is not done addressing his affair with a staff member that eventually led to an extortion plan. During his "" monologue for the Monday, October 5 episode, he once again talked about the sensitive issue, revealing that his wife Regina is "horribly hurt" by the story and that he has apologized to her.

CBS in fact released a preview for the episode but decided to exclude the part where he delivered his apology to Regina. "When something happens like that, if you hurt a person and it's your responsibility, you try to fix it," Letterman said on the cut segment. "And at that point, there's only two things that can happen: either you're going to make some progress and get it fixed, or you're going to fall short and perhaps not get it fixed."

October 05, 2009 09:06:58 GMT

A bunch of photos are coming out for the "" episode where guest stars. The single-camera comedy plots the reality star to play herself and to confront the character Michael Trainor about their secret rendezvous that spreads into an Internet rumor.

Kim's photos see her posing for photographers near her life-size cut-board, standing face to face with Trainor and acting as a sexy teacher. Meanwhile, a couple of photos have also made their rounds to give the first look of Nancy O'Dell, who is in the show also as herself. It looks like the correspondent of Access Hollywood is at the same event, digging for information from Trainor himself and Chill.

October 05, 2009 07:35:03 GMT

"", a new medical drama from CBS is coming up with the next challenge for the elite team. Andy and his co-workers are trying to save an 18-year-old college student who suddenly passes out in front of her school. She is in need of a double lung transplant but the team runs into a road block that might not allow her to be eligible for a new set of lungs.

Alyssa Diaz guest stars as the college student in need of transplant, Christy. The episode "Ryan's First Day", which is slated to air on Sunday, October 11, was formerly known as "Tick Tock", the show's debut episode. The network however, decided to switch the episode with the one premiering on October 4, "Place of Life". Ryan in the title refers to Ryan Abbott, the inexperienced new transplant coordinator played by Christopher J. Hanke.

October 05, 2009 06:51:24 GMT

In the middle of all the happiness surrounding Rebecca and Justin's imminent wedding, one painful truth must be delivered. Next week on "", Kitty, Robert and Nora struggle to accept Kitty's cancer and to come to an agreement on the best possible treatment.

Nora plans to gather the big family so that Kitty can tell all of them. But as they prepare to share the news with the entire family, a surprise visitor from afar makes the burden a bit easier to bear. The episode which is called "Almost Normal" is scheduled to air on Sunday, October 11 at 10/9c.

October 05, 2009 04:59:05 GMT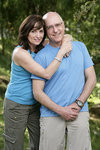 This week on "", the remaining teams embarked from a literally moving pit stop. The leg started from Vietnam's Mekong Delta, where all the contestants were inside a local boat and they were heading to a city called My Tho. Gary and Matt were first to depart and they were instructed to go to Ho Chi Minh City where they should find a puppet theater.

The teams quickly called a cab to reach the destination except for Lance and Keri who had an argument first whether or not they were already in Ho Chi Minh. Upon arrival, teams had to grab a flag containing their next clue from the mouth of a dragon puppet bobbing on water. The clue directed them to a local post office.

October 05, 2009 04:05:52 GMT
Fellow talk show hosts from rival networks have been out to make fun of 's infamous confession of extortion plot set to him. During his Friday, October 2 monologue, kicked it off with "If you came here tonight for sex with a talk show host, you've got the wrong studio."

Letterman recently made a public announcement to the audience of his show that he had a sexual relationship with a female staff, identified as Stephanie Birkitt. He also revealed that somebody has threatened to leak out the information. Allegedly, "48 Hours Mystery" producer Robert J. "Joe" Halderman is the blackmailer.

October 05, 2009 02:58:25 GMT
pretty much stole the limelight from on the October 3 episode of "". Although he was the host of the night and appeared in a skit with real-life wife , the actor made less headlines than the controversial singer who was featured in two skits, one of which she got the honor to have a cat fight and an almost kiss with .

In the first skit, introduced a monumental joint performance by Madonna and Lady GaGa. The two singers, who have been compared to each other for their unique style, briefly danced to an electro song before erupting into a war of words. GaGa said, "What's wrong Madonna, can't get into the groove?" Madonna started picking on GaGa's hair saying, "Looks like your wig needs a fix!".