August 24, 2009 02:28:11 GMT

The women of Wisteria Lane are dressed in gowns for the new promo pic of "". The first official shot from the series' sixth season shows Bree Hodge holding a teacup and saucer, Gabrielle Solis holding a vacuum cleaner, Lynette Scavo holding a stuffed bear, Susan Mayer holding the iconic apple, and Katherine Mayfair holding a toaster.

The sixth season of the comedy series will premiere on September 27 at 9/8c with the episode "What Wedding, What Way". Through the onset pics released in the last few months that show and in wedding gowns, it is presumed that either Susan or Katherine will get wed by 's Mike Delfino this season.

August 22, 2009 07:34:30 GMT

The murder of swimsuit model Jasmine Fiore has transcended into a potential cancellation of another reality TV series. VH1 reportedly has not decided whether or not to run "I Love Money" season 3 which was slated for 2010 broadcast. Ryan Alexander Jenkins who is named "person of interest" in the murder case is one of the contestants in the show.

"I Love Money" is a series featuring contestants from various VH1 reality shows competing for a sum of money. It is produced by 51 Minds which confirmed that it has commissioned background checks on all contestants before signing them. It, however, failed to notice Jenkin's 2007 assault charge that put him in probation back in his hometown of Calgary, Alberta.

August 22, 2009 06:48:26 GMT

is no longer a Bass but Balt in the new promo shots of "" season 3. The "" actor is guest starring in the Showtime series as a college student fascinated at vampire lit. He is photographed in one scene, lying on a hospital bed accompanied by sexy fellow student, played by .

The rest of the photos released for the season show a number of guest stars coming to the new season. Kathleen Turner aka the over-the-top boss of Charlie, is seen in two shots, towering Charlie and shaking Hank's hand. Diane Farr aka Hank's T.A. at the university, Jill Robinson, is one of the dinner guests.

August 22, 2009 04:49:40 GMT

A highly-anticipated first look to "" season 9 has been released exclusively via Entertainment Weekly. The trailer shows the changes in Clark, how he handles bigger problems and how he is "embracing" his Kryptonian side, as Chloe puts it.

The footage also gives a lot other pivotal scenes including when Daily Planet journalist John Corbet (played by ) wakes up with an artificial heart. But the biggest treat is a peek at Callum Blue's General Zod telling his people to kneel before him. "I will find an answer we are looking for or I will die in the quest," Zod in his human form declares.

August 22, 2009 04:10:14 GMT

The latest two viral Emmy campaigns from "" have been released. This time, creator Seth MacFarlane takes a jab at "" and "" that become the animated series' rivals at winning the Best Comedy title at the September gala of Primetime Emmy Awards.

In the "30 Rock" viral, Stewie expresses his disappointment of Brian planning to vote for the NBC comedy, saying "Really you like that guy with sayings on his head, the hat guy?" Stewie is referring to "30 Rock" character Frank who has many caps with writings like "Ninja Expert". While beating Brian, Stewie said "I don't wanna watch an extra Kenneth scene on the Internet". But the baby ended it with "It'd probably win though."

August 22, 2009 03:33:57 GMT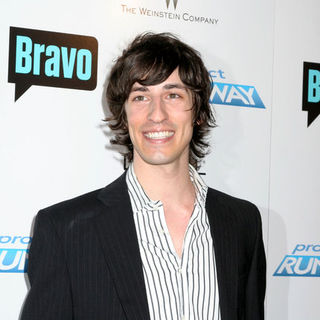 Daniel Vosovic came out as champion of the champions when he grabbed the winning title on "Project Runway: All-Star Challenge". The special edition that was aired prior to the sixth season of "" crowned the season 2 runner up who beat the show's other former contestants such as Sweet P, Santino Rice and Uli Herzner with his athletic line.

"I feel so much more confident. I know the woman that I'm dressing and my point of view is much more clear this time around," Vosovic commented on his victory. "Hearing people who have been in this industry for a collective amount of 50, 60 years - this is some experience that we're taking about. To have these industry people say, 'Daniel, we're proud of what you created and we want to see more of you,' that hit it home for me."

August 22, 2009 03:01:42 GMT

Sookie is right down investigating what kind of creature has claws and attacks the people of Bon Temps. Through the newly-released sneak peek of "", Hoyt told them that two people had been found with a bad scratch on their backs, including the new Merlotte's waitress Daphne who had her heart split into two.

In "New World in My View", Sookie, Bill and Jason return to a Bon Temps turned upside down by Maryann. Bill discovers that traditional vampire techniques don't work on Maryann. Lured to Merlotte's by Arlene, Sam and Andy find cold comfort in their refuge from a group of bloodthirsty revelers.

August 22, 2009 02:28:43 GMT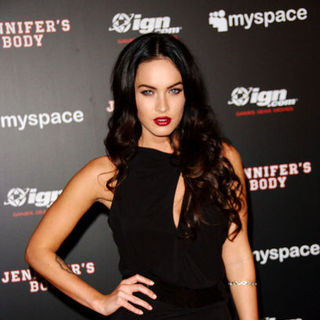 's latest movie, "" will hit U.S. theaters on September 18 and she will follow it up with a TV appearance on September 26 as the host of "". The "" vixen will help the variety show kicking off its 35th season.

"Megan is psyched to have gotten this opportunity," an insider tells Life & Style. "She has a lot of surprises in store for the audience. This is the perfect opportunity for her to show off her comedic skills, as she's launching her new movie Jennifer's Body." Accompanied by , Megan reportedly will do a digital short from the NYC studio.

August 21, 2009 09:12:16 GMT

FOX gives plenty of previews to "" with the outing of its teaser called Fringe Frenzy and another promo which duration is long enough to be considered as a trailer. While the latter gives flashes of the first season's scenes, the former is a compilation of the actor's train of thoughts about the new season.

Several scoops about the season premiere have been unleashed in the past few weeks including the fact that Olivia returns from the parallel world in which she was last seen. Almost similar to the first season opener, the first episode of season 2 will begin with an accident, only this time it involves automobile instead of plane.

August 21, 2009 08:16:27 GMT

"The only mission is survival" is the key ingredient of "" season 1. The slogan is included in the new poster released via Entertainment Weekly which shows a modernized format of The Stargate itself over a stark white background. It features also three of the lead actors, , and , running.

Stargate Universe follows the adventures of a present-day, multinational exploration team on board the ancient spaceship Destiny, which is locked on an unknown course and unable to return to Earth. Faced with meeting the most basic needs of food, water and air, the group must unlock the secrets of the ship's stargate to survive.

August 21, 2009 07:31:27 GMT

Talks about the Jackson brothers reality show are soon to erupt again almost two months after 's death. Cable channel A&E will go ahead with airing the one-hour pilot featuring Jackie Jackson, Tito Jackson, , Marlon Jackson and , and will announce the premiere date "soon".

Pilot to the show tentatively called "The Jackson Family" had been shot when the King of Pop was still alive. Dan Silberman, spokesman for the network said that the series will focus on the five brothers sans Michael who did not agree to participate in the first place.

August 21, 2009 06:21:16 GMT

Three sets of promotional photos from "" season 2 have been released in advance of the September 25 premiere. One set captures main heroine Echo in a brightly-colored room alone while the other puts her in the center of a mist. Pictures of the other characters both together and individually also come out.

Close to being canceled, "Dollhouse" earned a second season order after a revolt by devoted fans. "They're not sprinters," creator Joss Whedon said. "And the fact that this is the studio (FOX) where I did those shows, even when they were not on the network, they know that. It was really basically the hardcore fanbase that tipped the scale. And that scale was tippy."

August 21, 2009 04:41:02 GMT

In order to merge well with the new audience, family members of "" have been turned darker. Homer, Marge, Lisa, Bart and Maggie all went through a transformation from being yellow to dark brown in the ad by Angola's TV station Bue. Below the family's couch is the tagline "The Simpsons Now in Angola".

The makeover was made by an ad agency calling themselves Executive Center which base is in the Republic of Angola, a country in south central Africa. Despite the new African look, the dysfunctional family will still be seen in yellow when the show finally premieres via DStv next month.

August 21, 2009 03:57:29 GMT
A new and longer promo of "" season 5 is unleashed by The CW, mocking the real world's blind side of the evil. A narrator describes how life is beautiful and that there is no such thing as "Lucifer" before his voice fades out. It ends with Ruby's voice to Sam in the season 4 finale, "You set him free".

Played by , Lucifer is the biggest foe that the Winchester brothers will face so far. Sam, who was trustingly obedient to Ruby, accidentally broke the seal after killing the last demon, Lilith in the fourth season. Creator Eric Kripke said that Lucifer will still have his angelic features although seething with envy and hate.

August 21, 2009 03:19:52 GMT

Sixteen overweight people get the second chance at life through "" season 8. The reality show has announced the individuals who will compete in losing their body mass index and start a new chapter of their lives at the same time. "We looked for big personalities who are willing to inspire others," casting executive Allison Kaz said in TV Guide's August 24 issue. "They're tired of the life they're living."

The kind of "second chance" here varies in its essence. Abby Rike lost her husband and two children in a deadly car crash and is looking forward to reboot her life. Coming as her competitor is last season's heaviest contestant, Daniel Wright, who wants to continue his journey in losing more weight. There's also 19-year-old Amanda Arlauskas who was voted by viewers during the season 7 finale. She wants to attend her prom night in the way she's always dreamed of.