March 13, 2009 08:23:22 GMT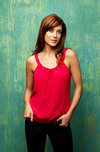 Oppressing her feelings to a very unattainable person, Addison finds herself in a similar situation with Sam. On March 19, "" will again juggle the personal lives of the staff as well as their professional work.

After Addison discovers that a mentally unbalanced pregnant patient has lost her baby, Violet must convince her that the baby has died and that surgery is necessary, while Cooper must tell a longtime patient he must remove part of his jaw due to a fast-growing cancer. Meanwhile, Dell copes with the absence of his daughter after his ex moves for a new job.

March 13, 2009 07:27:38 GMT

It's another showdown between Castiel and Alastair and the former seeks the assistance of Dean in getting an information out of the latter. In the next "", Angels are found dead, murdered by someone who uses a stolen Lucifer sword. Castiel and Uriel suspect that Alastair is behind all of this.

The angels have captured Alastair and ask Dean to use the torturing skills he learned in Hell to extract information from him so they can stop the murders. Sam is concerned Dean can't handle the job but Dean agrees to do it. However, when Alastair reveals some shocking information, Dean's world is shattered.

March 13, 2009 06:21:34 GMT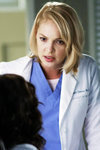 Months of speculation and several denials after, "" finally brings the story of Izzie's unfortunate fate. George notices something is wrong with Izzie while the she herself, does her best to keep her medical record a secret.

This has been speculated as an exit story for , who in February was the show to move on. Words have been circulating now that Izzie actually suffers from cancer. Co-star aka Alex also confirmed this to TV Guide, saying "Izzie has cancer, so I'm there to support her. I would expect Alex to shut down a little bit if something awful happens to Izzie, but these are opportunities to see his chivalrous side and his true love for her, so there should be some interesting stuff coming up."

March 13, 2009 05:00:59 GMT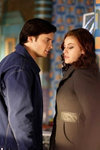 Clark and Tess are going for a little flight in the next episode of "". Apt to its title, "Turbulence", the episode will reveal a bumpy flight which is deliberately orchestrated by Tess in an effort to force Clark to reveal his powers.

"It's me and Clark," who plays Tess dished out on the episode to E! Online. "I approach him in a very different way than Lex did. I see Clark as an opportunity for security in a way that I've never felt before. I, like everybody else, need a hero, and I'm looking to Clark for that."

March 13, 2009 04:32:22 GMT

NBC may have purposely left out 's return as Dr. Doug Ross in its last week's preview of "", but the actor has indeed popped his head in the March 12 episode as expected. The doctor who quit from the Chicago hospital in 1999, now works in a new ER in Seattle with his wife, Nurse Carol Hathaway ().

While in Seattle, Ross heard the news of someone who needs a kidney transplantation in Chicago. Together with Carol, he persuades a grandmother, played by , to donate the kidney of her ailing grandson.

March 13, 2009 03:43:55 GMT

An exploration to the struggle of David Vs. Goliath, "" invade the NBC schedule this Sunday, March 15 in a two-hour premiere. Critics have been giving mixed reviews for the new series, with San Francisco Chronicle calling it "compelling and odd" and USA Today deeming it "doesn't quite work and probably won't last". The clips from the pilot, "Goliath", are available for judgement.

The show is set in a modern metropolis under siege, where the fighting has gone on for too long and cost far too many lives. King Silas Benjamin (played by ) is the well-entrenched king of Gilboa, whose flag bears a divine butterfly symbol. Gilboa has its capital in Shiloh, a clean new city that is unspoiled by time or litter. Silas must deal with the tensions rising between Gilboa and neighboring nation Gath.

March 13, 2009 03:15:12 GMT

In the next "", Brennan and Booth are visiting the place where secrets, deception and scandal occur, high school. When a petrified human body is found buried in a mound of salt in a city de-icing truck, Booth and Brennan are on the case.

They discover the victim, Ashley, was a 16-year-old high school volleyball player who had been missing for three weeks. When the team discovers Ashley was pregnant at the time of her death, they are shocked to find that nearly half of her volleyball team is either pregnant or already has a baby, and the press reports an alleged "pregnancy pact."

March 13, 2009 02:41:00 GMT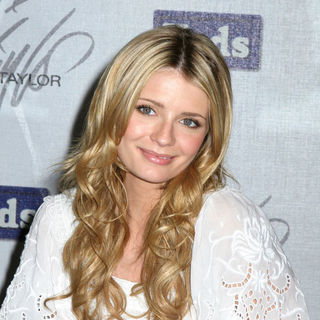 is returning to the medium that brought her to worldwide fame, TV. The Marissa Cooper of "" has signed a new deal with The CW for a drama pilot called "A Beautiful Life". He character is Sonja, a supermodel and senior of a high-fashion scene who is struggling to keep her existence.

The show, which has not yet had a release date target, will revolve around a group of young models living the upbeat life of New York City together. Mischa herself is not a stranger to high fashion for she had modeled for several brands such as BeBe, Calvin Klein and JC.

March 12, 2009 09:48:36 GMT

"", the new TV movie for HBO has been given a trailer. The drama starring , and is a story about a couple of eccentric members of the Kennedy clan. It will be premiered on April 18.

Lange and Barrymore will portray Big Edie and Little Edie, the respective aunt and cousin of Onassis who made headlines when the health department threatened to raid their flea- and raccoon-infested 28-room East Hampton, N.Y., mansion. Barrymore admitted that portraying the character reminded her of her rehab stint and that she had to lock herself away for six straight months.

March 12, 2009 09:04:36 GMT

Next week, "" will air the episode where and her husband guest star as Bonnie and Clyde-like couple. In "Point of No Return", the CSIs find out that a heroin is made from human bodies.

The powder is discovered when a former ME is found dead and a white powder near his body helps the CSI team track his killer. Ashlee's character is named Lila Wickfield, a young community college student who works part time as a hotel cleaning lady. Pete meanwhile, plays as her boyfriend named Chester Bryon. Together Lila and Chester are caught in a drug deal gone wrong.

March 12, 2009 08:32:25 GMT

A date had popped out, suggesting the return of vampire flick "" on TV. While HBO had set the premiere target to be in either June or July, a more particular date, June 14 has been thrown out as the airing of first episode in the second season.

Allegedly, Charlaine Harris, author of the book the series is based upon, has mentioned the date on her in a post dated March 9. She was informed by the assistant of the show's creator Alan Ball. Yet, the date remains unofficial until HBO releases a statement. "In terms of a premiere date - we actually don't have a date set in stone, but it is looking like mid-June," the network responded.

March 12, 2009 07:04:45 GMT

The next episode of "" is not going to return until next week, but a bad news has come early for its fans. reports that a major death is approaching, as imminent as before the season five ends. In its description, the publication points out that it will be a series regular who is "much-loved" by many of the show's fans, meaning it could as well be the protagonist.

Interestingly, the actor who portrays the character has reportedly just learned about the fate last week. A source was quoted as telling E!, "Unfortunately, [he or she] found out after the script treatments were sent out to some of the crew on the set. So it wasn't the best timing."

March 12, 2009 06:33:42 GMT

The starter kick of Comedy Central's "" received the help from the phenomenon of . As , the band are spoofed on the March 11 episode of the 13th season, called "The Ring" in which they give their fans purity rings.

Kenny is taking interest in a fifth grader Tammy Warner who, rumor has it, has given a blow job to another boy. Hoping that he too, will get to the second base with her, Kenny brought Tammy to a Jonas Brothers' concert where girls can get their "giney" tickling. When the concert was over, Tammy, a look-alike, was on the verge of taking Kenny down when she was called to the backstage to meet the band.

March 12, 2009 04:40:11 GMT

"" has prolonged 's career on TV. The actor who will be leaving "" before the season ends, is tapped as a guest star on the NBC series in an episode which will be directed by the star herself, .

According to , Getty will step in the role of a wealthy real estate magnate whose wife is missing. Beside Getty, Arquette who is having her second directing shot, has also included and . While the former will play the missing woman, the latter reprises her Emmy-nominated role as Cynthia Keener.

March 12, 2009 03:11:28 GMT

"" had people questioning when on Tuesday, March 10 they announced that a new format will be used in this eight season. Apparently the judges will get more say on the elimination round, meaning they have the power to save the bottom vote if they feel like he or she deserves it.

On the result show, the Top 13 took the stage to give a group performance of Jackson Five's "I Want You Back". Fast forwarded to the result verdict, Michael Sarver was called up first, and he was declared safe. , similarly joined Michael in the safe zone.