December 10, 2008 05:10:45 GMT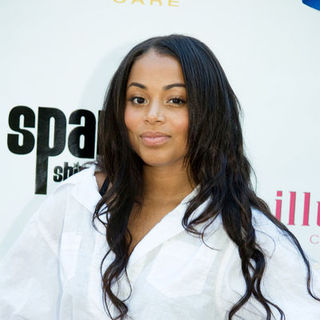 One of the characters in The CW's drama series "" may not be so innocent after all. is reporting that cheerleader Christina Worthy who is played by , will go AC/DC aka, bisexual.

Although Christina appeared on the show as a threat for Silver, in the sense that she may snag Dixon out of her hands, some sources told TVGuide that Christina actually has a girlfriend and she will come out of the closet. Still, the fact that Christina is a bisexual will create an electric charge between her and Dixon as they grow closer. All will be revealed on the January 6 episode titled "Hello, Goodbye, Amen".

December 10, 2008 04:21:14 GMT

It has been a matter of yes and no regarding the exit of from ABC's hit series "". After a representative of the show released per Us Magazine, saying that the depicter of George O'Malley is not leaving, reports that the actor is actually negotiating with the producers for an exit.

EW claimed that Knight is requesting for his character to be written out of the story and "a source close to the situation" said that the wish will most likely be granted. If the report were true then Knight will be released from his contract. "They're working out the details now," an ABC insider told EW.

December 10, 2008 02:27:13 GMT

A longer and extended promo of "" 2.14 has been released, showing more on Chuck's friends' attempt to save him from "temporary insanity". After his father's death, Chuck takes the downfall to it especially with the arrival of his uncle Jack Bass.

Chuck is not so good in dealing with the loss, flies to Bangkok before Jack brings him back to New York to a worried Blair. Meanwhile, the battle as Chuck's guardian begins when Jack tells Lily that he wants to take the responsibility. Also, Blair defends Serena, Lily and Chuck from the Colony Club, an elite group of women Blair wants to join, but eventually chooses to let it go because of their cattiness.

December 09, 2008 09:21:42 GMT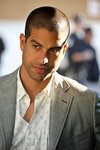 A preview for episode 7.11 of the CBS' police procedural series, "", has been released. The preview features a scene where a boy is holding a gun when suddenly there is a sound of a gun shot. It also captures a man being trapped in some kind of underground place.

Next week episode, the "Tipping Point", still revolves around Lieutenant Horatio Caine, played by , and his CSI team. This time, with the help of local tipsters, they are fighting to save a neighborhood on the brink of being taken over by a violent street gang.

December 09, 2008 08:58:11 GMT

In anticipation of the coming new year, ABC offers some brand new premieres for people to watch in addition to its already-existing hit series. One of the new projects the network offers is "", which is a beauty competition that sees its contestants being challenged with what is described as "unexpected twist". The reality series, which is executive produced by and , will be premiered on Monday, January 5.

On the same day, ABC will also air "," a renewed version of the 2002 dating game show of the same name. On Tuesday, January 6, fans of "" will see the doctors on the comedy drama series having a new place to operate. Greater than that, the series will also feature a special guest appearance from actress .

December 09, 2008 08:31:10 GMT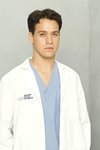 Reacting to the rumor that says might leave Shonda Rhimes' hit medical drama series, "", the series' representative finally comes out with a statement regarding the matter. On Monday, December 8, the spokesperson has claimed that the actor, who plays Dr. George O'Malley on the series, will not go anywhere.

To Us Magazine, the "Grey's Anatomy" representative clears previous rumor stating that Knight has left the filming set. "T.R. has never walked off set in the middle of filming. He attended the table read today and will be shooting this week, like any other week of production," the rep assures.

December 09, 2008 08:04:34 GMT
In the final episode of the year, "" will provide two choices for each of the characters in the series, whether they want to do the right or wrong. In the episode called "Duel", the Petrelli brothers are facing against each other after a battle with their father, Arthur. Nathan makes a move that will have repercussions on the world.

Meanwhile, Sylar holds Claire, Noah, Meredith and Angela hostage at Primatech and a face-off ensues. Elsewhere, Ando, Matt and Daphne continue their attempts rescue Hiro and Dr. Suresh may be their only hope.

December 09, 2008 07:59:44 GMT
List of television nominees for the 2009 Writers Guild Awards has been released. As can be seen on the list, several series, like "", "", "", "", and "The Wire", are listed to compete for the dramatic TV series title.

Meanwhile, the NBC's hit show, "", is nominated for comedy/variety series award along with its rivals, "", "", "", "The Colbert Report", and "".

December 09, 2008 05:52:56 GMT

Sneak peek to the final season of "" has been revealed by Showtime network through a behind-the-scenes video posted below. As can be seen on the short video, some of the series' stars like Rachel Shelley, Daniela Sea, , and Laurel Holloman, are giving their comments about the upcoming season six, including what will happen to the characters they play.

The behind-the-scenes video, which works as the promo for "The L Word" final season, also features few glimpses of scenes where the characters deal with their problems and situations. The series executive producer, Ilene Chaiken, also gives statement about the upcoming season which is believed to have shocking surprises.

December 09, 2008 05:12:57 GMT

With the airing of "O Brother, Where Bart Thou" episode on December 8, "" has made available a sneak peek of the episode 2.14. Less than thirty-second long, the promotional video teases on what to expect in the episode entitled "In The Realm of the Basses" with Chuck Bass seen standing on the edge of a tall building.

Words are, this episode will see Chuck having a hard dealing with his father's death, and runs away to Bangkok before his uncle Jack Bass brings him back to New York and to a worried Blair. While Jack tells Lily he wants to be Chuck's legal guardian, Chuck gets in trouble at school smoking hash. Though headmistress Queller agrees to forget the whole incident if Chuck doesn't smoke again, Chuck lights up a joint in the office.

December 09, 2008 04:40:53 GMT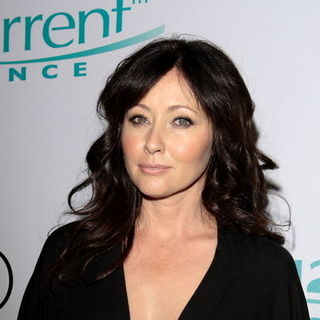 's character, Brenda Walsh, won't be seen six feet under on "". As reported by E! Online, and , two cast members of The CW's spin-off series, have come out with denials over the recent death rumor of Brenda, insisting that the iconic character will not have a dead scene on the show.

On December 6 at KIIS-FM's Jingle Ball concert, Shenae Grimes, who plays Annie Wilson, says simply, "They're not killing off her character." Strengthening Grimes statement, Dustin Milligan who plays Ethan Ward further shares his doubt the network would go for dead scenario this time around, stating, "I don't think the CW would wanna kill anybody. [Brenda's] definitely not going like that."

December 09, 2008 03:41:40 GMT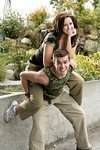 After winning the popular reality show "" on December 7, sister and brother team, Starr and Nick Spangler, shared their excitement to be the champion of the CBS' show season thirteen. On December 8, Starr and Nick spoke to about winning the race as well as their experience during the around-the-world competition.

As stated by Nick, he was surprised to have won the race because at that time he thought that their rival, Ken and Tina, probably had a chance to beat them on the last challenge. "It was unbelievable. I can't really put it into words except. Honestly, I never stopped doubting that maybe Ken and Tina had somehow beat us," said Nick.

December 06, 2008 07:30:02 GMT

"" will indeed see the last of as Gil Grissom in the series' first episode in 2009. Through a recently-outed press release, it has been unraveled that the bowing out of Peterson has been embedded in the forthcoming episode entitled "One to Go" as his character takes a sudden leave from the CSI team.

On the episode scheduled to air on Thursday, January 15, 2009, Peterson's character will stun his co-workers with an announcement that his time as a CSI has come to an end after working with Dr. Raymond Langston on the "Dick & Jane" murders. Before leaving the team for good though, he offers Langston a permanent position on the CSI team.

December 06, 2008 07:02:10 GMT
In the new episode of "", Melinda will assist a ghost who must face hard facts about her marriage. "Ball & Chain" will air two weeks from its previous episode, on December 19. More on the complicated romance between Melinda and her dead husband Jim is also put on the spotlight here.

The death of Jim may have shocked many fans but earlier this week the show's executive producers released a statement through TV Guide, saying "Though there is plenty of aching and longing, the two of them are scrupulously respectful of each other's boundaries - he because she is grieving her husband, and she because he is grappling with memory loss. We're planning to address what friends and neighbors think, in a big way, as we move forward in Season 4."

December 06, 2008 06:02:49 GMT

Another webisode of NBC's "" will take over the online world. "Heroes: The Recruit" will start airing on Monday, December 15 with the first chapter called "Private Mills".

Similar to the previous two webisodes that introduce new characters and people with special abilities, the new webisode will bring in Rachel Mills, a marine who is recruited by Pinehearst to be part of a top-secret program. Rachel, who is played by (""), survives an explosion only to face off against Angela Petrelli (Christine Rose), who is after one thing, the truth, no matter the pain.