October 20, 2009 04:06:38 GMT

Even "" is taking a Halloween theme next week. Claire and Gretchen are being hazed by their new sorority sisters but they quickly realize that it is not just a game when during the scavenger hunt, it is possible to die.

Elsewhere, Sam is attempting to clean Sylar's memory by helping him to retrieve his. Matt goes to extreme measures to extinguish Sylar, who continues to torment him. Meanwhile, H.R.G. calls in a favor from Tracy to save a troubled young boy whose misfortunes resemble her own.

October 20, 2009 03:35:57 GMT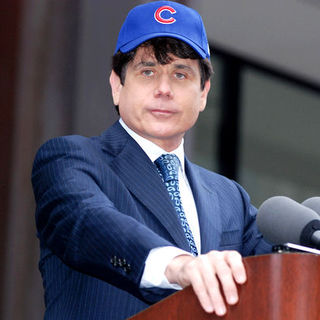 Although he has shot his part on "", former Illinois governor Rod Blagojevich may not make it to the show after all. On Monday, October 19, the day that the production was supposed to start, it is reported that federal prosecutors are trying to prevent him from being in the show in fear of a slip of tongue.

Blagojevich is in the middle of a federal corruption case for allegedly scheming to sell or trade President Barack Obama's former U.S. senate seat for campaign money. He has pleaded not guilty and trial is expected to be conducted in Chicago on June 3. Prosecutors are afraid that a TV role before the trial will taint the jury pool.

October 20, 2009 02:59:29 GMT

In a surprising move, Dan brings Renee onto his television show, leaving Nathan and Haley powerless to stop him from revealing the truth of her pregnancy to the world. The "" episode named after ' single will air on Monday, October 26.

who plays Nathan talked to Zap2It recently to comment about the sex scandal and the involvement of Dan. Asked whether Dan has a pure motive to help his son this time, Lafferty said, "In the past, Dan has saved Nathan and he's absolutely been there for Nathan, whether or not Nathan wanted him to be. But Nathan has still shut Dan out. Even now, he doesn't consider Dan to be a part of his family and there's really nothing Dan can do to get back in. I think the audience has to consider that this could make Dan even more bitter than he once was."

October 20, 2009 02:19:15 GMT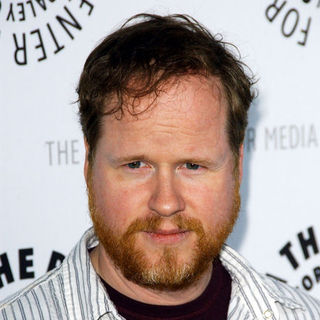 When FOX ordered back nine episodes of "", it didn't mention that one of them will be directed by Joss Whedon. The creator of "Buffy the Vampire Slayer" and "" is coming to the musical series as a guest director for a not-yet-known episode. EW was the first to report by quoting Ryan Murphy, but Whedon himself has confirmed through a post at Whedonesque.com.

He approved that it is not mere rumor, stating "...unless something very odd happens in the next few months, I will have the privilege of shooting an episode of GLEE." In a playful manner, the director said that he agreed to do that because he loves cops, serial killer and gritty urban drama, which are not correlative to the show at all.

October 19, 2009 08:48:19 GMT

Marge Simpson has made quite a headline earlier this month when the picture of her covering Playboy magazine was revealed. Now that the issue has come out, the of the adult magazine are making their rounds, exposing her in sultry poses involving donuts and the shadow of her beloved husband, Homer.

Like other live models, "" character is required to do an interview and fill a data sheet. She is particularly annoyed when asked to mention her birth date and weight, writing down "nosy!" and "very nosy!". Marge is also turned off by "slim men who work out and take care of their bodies".

October 19, 2009 07:48:22 GMT

In the next "", Susan releases a shot when she is visited by an intruder late at night. "Everybody Ought to Have a Maid" will witness Susan and Katherine coming to blows over Mike, and Angie as well as Nick covering up a terrible mishap that stems from a lapse in judgment of Danny's part.

Meanwhile, when Juanita's party is on the verge of being ruined after Gaby is deemed a bad mom, Gaby is determined to prove she's a responsible parent. Bree gets defensive when she's judged by a motel maid for having an affair with Karl. Lynette is put off by her new handyman when he defers to Tom for approval on all things.

October 19, 2009 07:00:06 GMT

Debra's life is hanging on a balance on the next episode of "". The recent events spur Dexter into his own investigation of the Trinity killer. His motivations are now personal, and the clock is ticking. But the closer Dexter gets, the more he realizes that Trinity is unlike any monster he's previously encountered.

Meanwhile, Debra blames herself for events that were out of her control, and in so doing pushes away those closest to her. As LaGuerta and Batista close in on the Vacation Murderers, Batista realizes he can use Quinn's relationship with a certain reporter to his advantage. And when Rita discovers a secret Dexter's been keeping from her, she begins to realize just how little she knows about the man she married.

October 19, 2009 06:30:13 GMT

Born out of MTV's regular reality show "My Super Sweet 16" and given a little flavor of '80s slasher movie is "". A full trailer has been released to reveal how a party of a teen's lifetime is turned into a bloodbath when the birthday girl discovers an awful truth about the girl she bullies.

Madison Penrose has been spoiled throughout her life. She convinces her parents to re-open Rollerdome for her Sweet 16. The Rollerdome once closed because a series of brutal murders that took place at the locale and the killer comes back to wreak havoc during her party.

October 19, 2009 04:40:05 GMT

Some features from Windows 7 are promoted through "" when Stewie is trying his hand on installing the new Microsoft program on Brian's laptop. This sort-of-new way to do an advertisement had been reported last week but a sneak peek from the cartoon's episode has just been released.

Brian does all the talking, boasting the program's abilities such as recording TV programs with DVR, organizing photos in the media center and easily switching between programs with the user-friendly interface. Underneath it all, Stewie only attempts to do his first Tweet.

October 19, 2009 03:49:08 GMT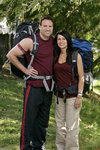 The only engaged couple on "" this season has been kicked out of the competition after arriving last in the fifth leg. On Sunday, October 18 night episode, viewers witnessed Lance and Keri getting lost in Dubai although all teams started at the same point at the same time.

All the eight remaining teams embarked on the same plane from Cambodia to United Arab Emirates. They were quickly directed to an under-construction hotel which is expected to be the world's tallest building. Teams were to grab the clue from a balcony and head back downstairs. While others drove to Desert Reserve to perform their first challenge of the day, Meghan and Cheyne chose to do the season's first Fast Forward.

October 19, 2009 02:47:44 GMT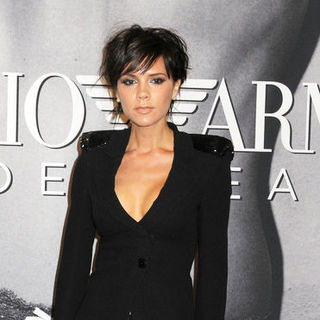 , aka the famous wife of , has landed a role on fashionable TV series "". She scored the cameo reportedly because leading stars and have been a fan of her clothes and thus they want Victoria to appear on the show in style.

"Blake and co-star Leighton Meester are fans of Victoria's designs, and have both worn her dresses," a mole described the story to U.K.'s Mirror. "Blake attended the unveiling of Victoria's new collection in New York last month, alongside the series' stylist Eric Damen. The trio started chatting and Victoria revealed she was a huge fan of the show. From here, Blake pleaded with her to guest star in an episode and ran the idea past producers."

October 17, 2009 07:39:58 GMT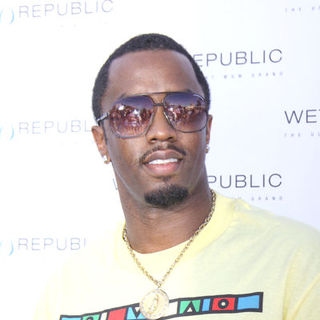 is still looking for a person to work for him through a reality show. The second season of "I Want to Work for Diddy" has announced the premiere date and released a trailer that shows the eleven men and women vying for the coveted spot.

The VH1 show is following the rapper in the hunt for an assistant who could cope up with his "super-high" standards. Each of the one-hour episodes showcases a range of challenges, many of which are based on the real life experiences of Diddy's previous assistants. Contestants must impress Diddy and a panel of judges comprised of Bad Boy exec Phil Robinson and Diddy's former assistant Capricorn Clark.

October 17, 2009 07:08:56 GMT

CBS' double threat "" and "" will be back next week despite the Baseball league which other networks have avoided. The previews to the October 23 episodes have been unveiled, one involving a dead sister and the other involving a baby.

In "Cause for Alarm", Melinda lends Eli a hand with a patient who thinks he's being watched by his sister's ghost. Meanwhile, Melinda and Jim are concerned when Aiden talks about his shiny friends that aren't ghosts but something else.

October 17, 2009 06:33:02 GMT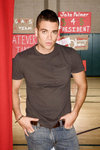 Puck sings to one particular girl in the room full of people, much to Finn's dismay. In a new sneak peek to Wednesday, October 21 episode of "", as soon as Puck croons 's "Sweet Caroline", the air changes to the one which draws Rachel to him. Quinn also has a different view about Puck after the performance.

Another clip takes the part when Rachel sings in her bedroom 's "What a Girl Wants" while Puck serenades her with his guitar. He later proposes a break which they could fill with making out. Rachel and Puck indeed could be a new thing in the show, as has said previously, "Rachel's definitely got a spot in her heart for Finn, but let's just say that Finn's not the only guy Rachel gets to have fun with this season."

October 17, 2009 04:50:10 GMT

NBC may still keep the cast of "" season 3 a secret but a picture speaks louder. The celebrities participating in the reality show were shooting the opening sequence down on West 15th Street in the Meatpacking District on Wednesday, October 14. It can now be confirmed that Democrat Rod Blagojevich is among the line-up.

Also spotted on the set are , Curtis Stone, , Summer Sanders, , Carol Leifer, , and Darryl Strawberry. Singer is not captured in the photo released by but she is in the one from . NY Post said that she was "visibly upset" because her wrestler friend Lou Albano died earlier that day. Actress Holly Robinson Peete and wrestler are also not in the picture but are reportedly included.