April 28, 2009 06:44:32 GMT

Kelly and Bethenny clearly won't be friends anytime soon, or later. Another round of fight between the two socialites will occur on "" tonight, April 28 when they both showed up for a charity meeting at Jill's place.

Also in the episode, Ramona divulges an embarrassing problem to her plastic surgeon, and looks to her for help. And when the Van Kempens bring their kids to Jill's store, Zarin Fabrics, the boys end up tearing the place apart.

April 28, 2009 06:21:50 GMT
This could be the beginning of the anticipated House-Cuddy sex at the end of the season finale. The May 4 preview of "" reveals a kiss between the two with Cuddy asking "You want to kiss me, don't you?" and House answering "I always want to kiss you".

Meanwhile, House and the team take on the case of a ballerina (guest star Jamie Tisdale) whose lungs collapse in the middle of a performance. When the treatment causes her skin to fall off, the dancer faces not only the prospect of never dancing again but also of dying an agonizing death. The team must use their imaginations to carefully choreograph ways to test and treat her delicate body without killing her.

April 28, 2009 04:37:22 GMT

"" is back with 6 couples left, but one has to be benched for injury. Melissa Rycroft was sidelined after suffering from rib pain, but her rehearsal footage will still be shown for judgment to make it fair. Couples were dancing an unlearned routine in the previous weeks.

and Cheryl Burke kicked it off with Lindy Hop. The type of dance requires a lot of lifts and the fact that Gilles suffered from a shoulder injury sometime ago, did not help during the rehearsals. "I was making a list of famous things from France. French toast, French fries, French kisses, and from today on you can put lindy hop on that list," said Len of the performance. Bruno and Carrie both threw positive notes. The score was 9-9-9, giving it 27 out of 30.

April 28, 2009 03:33:01 GMT

Georgina makes amends of her past bad behavior and Blair pressures her into it by helping her in a scheme. Also in the May 4 episode of "", Chuck's rivalry with Nate over Blair escalates and comes to a head.

Meanwhile, Lily hatches a secret plan to help Rufus with Dan's college tuition. It was reported last month that in this episode, which is called "The Wrath of Con", the love child of Lily and Rufus will show up to create "havoc" in their reunion.

April 28, 2009 03:02:00 GMT

Indeed, one of the loudest and most controversial exits of "", the celebrity edition on Sunday, April 26 has drawn an aftermath. Melissa Rivers who was fired and refused to do an exit interview may not be friends with Annie Duke anymore, as both are still taking stance in their beliefs.

Melissa for the first time spoke about her lash at team mates Brande Roderick and Annie to Access Hollywood. "I knew going into the boardroom, that if we did not win, it was going to be two on one," Melissa said, adding that she "probably could have handled it a little bit better".

April 27, 2009 09:32:01 GMT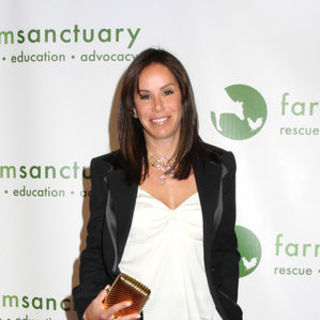 This week on "" Celebrity edition, the teams create a magazine 4-page spread to promote Right Guard deodorant featuring New York Knicks star center David Lee. Melissa Rivers was devastated when Jesse James is taken out of Athena to work on KOTU.

Brande Roderick steps up as the project manager of Athena while Clint Black leads for KOTU. Melissa in particular feels left out when she proposes the idea and Brande and Annie Duke answer her with silence. On the other side, Jesse is also pissed when Clint starts to take everything over without group discussion.

April 27, 2009 07:32:39 GMT

It will be about making up, breaking up and fighting for love in the next "". Ryan makes a discovery about his mother's death and takes a huge leap in the wrong direction to vie for Rebecca's affection. At the same time Rebecca also rekindles her romance with Justin.

Meanwhile, when Kitty and Robert reach a crossroads in their marriage, she is forced to reflect on her father's past indiscretions and decide what's most important in life. Robert threatens Alec Tyler, the guy whom Robert has seen as the cause of his marriage breakdown.

April 27, 2009 06:35:06 GMT

London's Royal Festival Hall hosted the BAFTA TV awards on Sunday, April 26. Coming out triumphant at the event for the international category is "". The show about advertising agents that airs on BBC Four beats other contenders such as "", "The Daily Show with John Stewart" and "The Wire".

Honoring the work of British televisions, it also granted the winning of police series "Wallander" for Drama Series and "Criminal Justice" for Drama Serial. on behalf of "Wallander" accepted the award, saying "We're absolutely thrilled. For a series first time out to get this recognition is beyond our wildest dreams."

April 27, 2009 04:43:12 GMT
Next week, Susan gets a surprising visit from Jackson who comes with a surprising request. "" May 3 episode welcomes back Gale Harold who was involved in a serious motorcycle accident back in October and had to be written off temporarily. "He has a very important question for Susan," Harold said of his character's motive.

At the same time Katherine deceives Mike to win his heart, Jackson walks back to Susan's life with a proposal. Meanwhile, Bree sinks to a new low to retain the best lawyer and Gaby's vanity is put to the test when she makes a deal with daughter Juanita. Lynette and Tom negotiate sex and an unexpected visit sends Dave to do some bargaining of his own.

April 27, 2009 03:38:23 GMT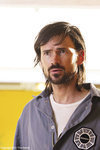 While taking a one week break, "" has given a sneak peek to the Wednesday, April 29 episode titled "The Variable" through three clips. One of them sees Daniel requesting the evacuation of women and children off the island.

The first clips shows Sawyer telling Juliet to confide in him but she doubts him. The second clips sees Daniel frantically coming into Jack's room to ask him about how Jack gets back to the island. Jack in fact, if according to Daniel's theory, was not supposed to return there in 1977.

April 27, 2009 02:42:05 GMT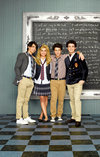 are invading the Disney Channel screen starting this week for their new show "J.O.N.A.S!" is about to come out this Saturday, May 2. While many are in the form of clips, one particular footage brings fans behind the scene with .

Kevin takes viewers to the set of the comedy show, raving on the collection of guitars that he wishes he owns in real life. He also shows the loft where Lucas Brothers, the band that he and his brothers and play as, live in everyday. They occupy an old firehouse that has its own recording studio, three poles, snack bar and reclining seats among others.

April 25, 2009 07:09:54 GMT

On Monday, April 27, "" will close its second season with "Chuck Versus the Ring". The episode which is surrounding the wedding of Chuck's sister Ellie and Captain Awesome, has been given a behind-the-scene clip called 'A Chuck-Style Wedding'.

Speaking of what happen with the wedding, who plays Ellie said, "This is definitely Ellie's dream wedding but not without a few bumps and hitches along the way, like most weddings right? It's a Chuck-style wedding. Stuff happens." aka Chuck added, "On top of that we have these incredible players to come and help us dive into all this new mystery and myths. In and ."

April 25, 2009 06:34:57 GMT

In the next "", teams are equally divided into 3-3 and they must create a four-page magazine spread for Right Guard's new deodorant. New York Knicks star center David Lee must be put in the ad as the icon.

Brande Roderick takes the Project Manager position for Athena with Melissa Rivers and Annie Duke as members. Meanwhile Clint Black leads the KOTU team that consists of Jesse James and . Athena has the idea of filming a clubbing scene where sweats can possibly found while KOTU shoots outdoor background for their spread.

April 25, 2009 04:41:46 GMT

NBC apparently has not lost its faith in reality cooking competition, "". The network is looking forward to give it a second chance by putting it in the Fridays slot for the remaining five episodes. Network sources, according to Futon Critic, have confirmed this.

The show was yanked out of the Wednesdays air time after only three episodes last month. It has since been replaced by the re-run of "" episodes with a plan to air the remaining episodes "at some point". The plan is now to have it aired starting June 19 at 8/7c and ending July 17.

April 25, 2009 04:02:20 GMT

FOX states on its promo of "" May 1 episode that this would be the event "you've been waiting for". Ballard finally comes to what he has been searching for, finding the Dollhouse quarter and discovering Echo inside one of the chambers.

Ballard's investigation leads him to the agoraphobic designer of the Dollhouse, and the story of "Sleeping Beauty" foreshadows Echo's future, while allowing her to help a young girl deal with her traumatic past. Adelle goes to the attic in search of answers, while Alpha reveals himself and sets his game in motion.