March 24, 2009 06:10:56 GMT

It's a Samba and Foxtrot night on the Monday, March 23 episode of "". Steve-O who suffered back injury last week, is present to keep his existence in the competition. Steve Wozniak, who also had an injury on his foot, is fighting for his place as well.

Opening the night is and Maksim Chmerkovskiy, who decided upon Samba. It is a stiff performance and the judges use the names of food to refer to how it looks like. Bruno says it was as flat as a waffle and not so much a Samba. Carrie gives a nod to this, adding that Denise's facial expression exhibits fear and her hands are like pancakes. The score is 5-6-5, giving it 16 out of 30.

March 24, 2009 04:07:07 GMT

It's time to put the spotlight on Jenny. In the next "", the little sister of Dan is reaching 16 and she is having a huge party where things, including a revenge, happen. The episode is called "Remains of the J" and will air March 30.

Serena decides to throw Jenny an intimate party for her sixteenth birthday, but things get way out of control when Poppy Lifton turns the small gathering into a huge social event. In a moment of weakness, Vanessa agrees to help Chuck with a scheme having to do with Blair and Nate. Rufus learns that Dan will not receive financial aid at Yale and tries to figure out another way to cover the cost of his education.

March 24, 2009 02:24:44 GMT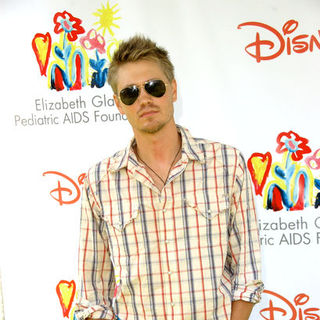 has said it plain and bold, he's not coming back to "" next year. Captured by fan's video while he's having some interacting session, he said "They don't want me. I'm not joking."

Although the subject of conversation is not yet clear, the actor who plays Lucas in the series dropped some statements including "See, this is what all the fans should do online, is start blogging and being pissed off that they don't want that. That's what they should do." He continued telling the bunch of fans taking pictures of him, "They're not bringing me back next year...because they want to save money."

March 23, 2009 09:13:31 GMT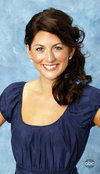 It could be the sassiest "" in the show's history, later this year. Jillian Harris who has been confirmed to be the fifth bachelorette reportedly has contracted Jason Mesnick-syndrome where she will provide a twist to the reality show.

In its report, OK! quoted a source who informs that the woman who finished third in "" is sharpening her "edge". The source said, "Everyone who saw Jillian on The Bachelor has the idea that she is a goody-two-shoes. On the show they will reveal that she's capable of creating controversy. The producers would love it if The Bachelorette ends just as dramatically as The Bachelor."

March 23, 2009 06:49:02 GMT

The cloud is changing for the Walkers family in the next "". After a tough year involving the marriage trouble between Kitty and Robert, the scandal of Tommy within the company and the arrival of a lovechild, they will celebrate good things happening in their lives.

Based on the preview, Nora is dating a man who has left his wife and gets an "I love you" from him. Sarah meanwhile, goes to the wild side and has sex in the office. Rob and Kitty repair things in the marriage while Ryan kisses Rebecca.

March 23, 2009 06:18:09 GMT

"" briefcase holder Claudia Jordan was the first eliminated woman in "" second celebrity edition. She said it "sucks" to be the first female to leave Athena but admitted that she lost control of the team while she's a project manager.

The challenge in the episode is the launching of ACN videophone which was judged based on votes by the company's workers. It was as much a rage affair as the women's meltdown. Annie Duke was sent to negotiate with Clint Black on determining who should go with the presentation first. The men won through a coin flip. Rodman suddenly got up to Clint and cursed him for not asking first.

March 23, 2009 04:20:58 GMT

It is still a question of how, surrounding the death of Edie Brit in the next episode of "". The March 22 episode leaves little clue to why Edie was smiling in her death. ABC decides to make this a cliffhanger, returning the show only on April 19.

In the preview for the new episode called "Look Into Their Eyes and You See What They Know", Susan whispers to Edie's ears, "you're gonna be just fine". The women, Lynette, Mrs McClucksy, Bree, Susan and Gaby, then carry the urn on a road trip to find Edie's long-lost son, Travers.

March 23, 2009 03:33:58 GMT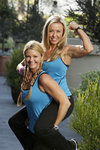 The journey in "" 14 continues with a visit to India. Departing first at midnight from Novosibirsk, Siberia are Margie and Luke who are told to fly to Jaipur, India via Moscow. Behind them are, in respective order, Tammy and Victor; Jamie and Cara; Mel and Mike; Mark and Michael; Kisha and Jen; and Jodi and Christie who were saved by non-elimination round last week.

The flight schedule enable all of them to depart at the same time. Arriving in Moscow, they travel to New Delhi before then start the race in Jaipur. The teams must find a tree that has the name of a village on it. Mel and Mike have a jolt of shock when the cab that has their belongings in the trunk, drive out of their sight. The taxi eventually returns and the driver promises to drive really fast. The teams are troubled with the heavy and messy traffic in the city.

March 23, 2009 02:22:40 GMT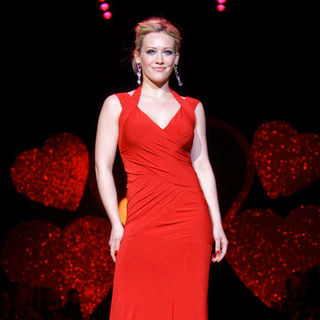 plans to get busy in the TV world. The starlet will guest star in a future episode of "", reported as informed by an NBC representative. Her role and the episode are not disclosed though.

This would not be the only Duff's role that has something to do with the law. She has been signed by NBC as well, to be the main character of a brand new pilot called "Barely Legal". In the drama comedy, the 18-year-old will play a young lawyer who passed the notoriously difficult California bar exam and becomes the youngest attorney ever made in the state. No date for this series has been revealed too.

March 21, 2009 07:06:33 GMT

Brande Roderick successfully delivered her job as a project manager for the women team last week, and this time "" model Claudia Jordan is taking the baton. In the new episode of "" second celebrity edition, the teams must launch a product that requires also a presentation.

Clips from the March 22 episode reveal that instead of improving, experiences further meltdown. He doesn't help the team in determining the slot, and curses Clint Black instead. This becomes apparent to the women who now know that KOTU is not a solid team.

March 21, 2009 06:38:01 GMT

Two news coming from "" may as well be the key clue to a major plot for the end of the season. First thing first, reports that a wedding may occur towards the end of the fifth season. The publication imported the information from a source in Hawaii where the shooting is taking place.

The show, allegedly is casting extras to be wedding guests, and if traced based on the shooting schedule, then this would be for the episode that airs in mid-year, aka the season finale. No confirming news yet about this, but extras are required to show up on Monday, March 23.

March 21, 2009 04:47:35 GMT

A closer look into the upcoming Disney Channel original production, "" is available via three clips. stars as Princess Rosalina who is threatened by an evil dictator bent on taking control of her country. She is then whisked away and placed into the Princess Protection Program.

Mason, an agent with the program, hides Princess Rosalina in his own home where, with the help of his daughter Carter (), she adopts the cover of an ordinary teen named Rosie. The two form a close bond as Carter helps Rosie transform into a normal teenager and Rosie shows Carter how to find the princess within herself.

March 21, 2009 04:10:56 GMT

With "" winding down on Friday, March 20, Sci Fi is gearing up for the two-hour event which provides as the extension of the series in Fall. Set as a TV movie, "" will revolve around the plan when Cylons are operating on board the Cylon ships before and after the attack.

"The Plan" is directed by series star and written by series writer Jane Espenson. Official synopsis has not been disclosed but Kate Vernon who plays the final Cylon, Ellen Tigh, said that she is involved in it and gave a little bit of the frame.

March 21, 2009 03:28:52 GMT

Known from , "" will take on a laid back episode called "It's a Terrible Life", presenting an alternative in Sam and Dean's lives should they become non-hunters. Three clips taken from the March 26 episode have been released as a sneak peek..

In their alternate lives, Dean is a corporate man who enjoys health drinks and listens to news radio vs. rock stations. He works at a company called Sandover Bridge & Iron Company alongside Sam who is in Tech Support. The two meet in an elevator and Sam asks Dean whether they know each other. They don't. Then the curious Sam asks Dean the next time they meet, whether Dean believes in ghost.

March 21, 2009 02:53:44 GMT

Showtime has begun promoting the third season of "" with the release of the first episode sneak peek and the official poster. In this season, King Henry VIII marries Jane Seymour as his third wife and Anne of Cleves as the fourth. Seymour is played by who takes over from Anita Briem, while Anne sees the acting debut of singer .

who plays the King spilled about the women around his character to E!, saying "(Anne of Cleves) is wife number four for three months. That's two episodes, then I banish her to a house in the countryside, but I think she'll be back for season four. The thing is, I've never met Joss' character before I actually meet her. I've only ever seen a painting of her. So I go and I see her, and I don't like her. Not because she's not beautiful-she's just too dramatic. Henry doesn't like her."