May 01, 2009 07:36:13 GMT

Two celebrities that have created quite a stir in "" this season, Melissa Rivers and her mother , have come to pay a visit on "". Both Rivers came to take a stance of what they have done, and most importantly have said on the national television about their rivals.

The mother-daughter appeared for a little talk with addressing their use of harsh language against Brande Roderick and Annie Duke. Melissa who was fired on the April 26 episode, called Annie "pit vipers" while Joan who was actually on another team, called Annie a "nazi" and Brande a "stupid blonde".

May 01, 2009 04:44:18 GMT

The wedding day has arrived. In the 100th episode of "" which is written by executive producer Shonda Rhimes, Meredith finally walks down the isle to say her vow to Derek. However, as they prepare for the wedding a car crash happens.

A group of college students, injured in a car crash as they were heading to their graduation ceremony, is admitted to the ER. Meanwhile, Izzie fears the worst when she begins experiencing familiar symptoms. The episode called "What a Difference a Day Makes" airs May 7.

May 01, 2009 03:41:49 GMT

Next on "", Dean and Bobby lock Sam in Bobby's panic room so he can detox from the demon's blood. Writer-producer Ben Edlund explained the addiction to E!, "The model of an addict bottoming out and becoming basically something else, almost a creature of reflex, is one of the things he's going to have to face. And that's going to make trouble for Dean and Sam-they don't agree on this particular issue. Dean's not happy about it."

However, as Bobby sees more seals are being broken he tells Dean they should let Sam out to help them fight the impending apocalypse. Dean disagrees and goes to Castiel for help. Sam and Dean have a big blowout confrontation.

May 01, 2009 02:43:30 GMT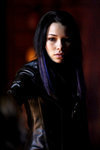 Tess returns to the scene of "", assembling a team of meteor freaks including Plastique and Parasite to track down Davis so Clark can kill him. However, things get out of hand once Tess' team discovers she is double-crossing them.

recently told E! Online that Tess is on the hunt for Davis until the season finale. "Because I want Clark to accept the fact that he is Superman, and I don't think he can do that until he fights Doomsday," she explained.

April 30, 2009 09:09:06 GMT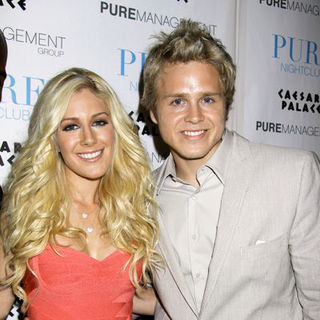 Reality show "" is shaping up with the release of cast interview clips. Each one like and did individual talking to the camera except for newlyweds and who did it together.

Basically each of the celebrities reveal what they have in mind regarding their strategy in the game. Speidi unveiled their real reason of being in the competition while Dickinson, who is familiar with the game after she joined the U.K. version in 2007, tells the others to bring it on. The former supermodel previously finished as a runner-up.

April 30, 2009 08:18:04 GMT

There is one more reason to watch "" on Monday, May 4. FOX has just released a rather short promo that shows House and Cuddy building momentum that leave them taking off each other's clothes at the end.

In a scoop by EW's Michael Ausiello the sex episode goes as follows: "House suspects his drug habit is fueling his Amber hallucinations, so he decides to quit Vicodin cold turkey. Cuddy comes to his apartment to personally empty out his medicine cabinet, a struggle ensues, and, before you know it, they're both on the bathroom floor and... well... roll the clip."

April 30, 2009 07:26:41 GMT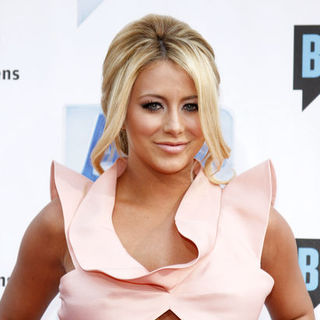 Officially kicked out of her Bad Boy Records contract, is looking forward to show her face more on television. Aubrey, who was one of the first members to leave , is working on a deal with 25/7 Productions for a future reality show.

The news comes on the heels of Perez Hilton's report that she would be one of the contestants of "A Shot at Love". Soon after the report was put up, Aubrey told Perez that it was not true although actually talks between her and the execs of the MTV reality show had occurred. "I felt that wasn't the right fit for me," she said. "And with my new show (that I'm co exec producing) I get to tell the truth, which is always more fun!"

April 30, 2009 06:35:46 GMT

Although FOX has decided to reserve "Epitaph One" for a non-aired and stand-alone episode, photos from the "" episode have come out. who guest stars in the episode posted on her Twitter account, that contains four pics. One of them shows Echo looking rough and dirty beside Ballard.

"Epitaph One" is both a 13th and 14th episode of the series depending on how one sees from the production point of view. Initially FOX the network ordered 13 episodes for the Joss Whedon-created show but they decided to scrap the pilot, which then makes it a total of 12 episodes. The 20th Century Fox the studio however, had made international sales and the DVD deals based on the 13 episodes, thus it has to make an extra episode, which is 13th based on episode and 14th technically.

April 30, 2009 04:31:17 GMT

With two episodes left in the season, "" brings an arc story where survivors are trying to cheat the past in order to get out of the island and spare their mystery. Jack and Kate find themselves at odds over the direction to take to save their fellow island survivors.

Locke further solidifies his stance as leader of "The Others". Sawyer and Juliet come under scrutiny from the Dharma Initiative. Titled "Follow the Leader", this episode airs May 6.

April 30, 2009 03:49:20 GMT
More than a week shy of the season finale, ABC has released a bunch of "" sneak peeks, ample to lead viewers into what happen to the Walkers family at the end of the third season. Released are six clips from the episode called "Mexico" that airs May 10.

In the first clip posted below, Kitty deals with her marriage to Robert by talking to Kevin. Kevin tries to resolve the problem for them but the supposed 'therapy' session ends up in further quarrels. In the synopsis it is written "Robert and Kitty reach a crossroads in their marriage that they may not be able to successfully navigate".

April 30, 2009 02:57:58 GMT

NBC has decided to go with one more "" for 2010 TV schedule, opting the celebrity edition instead of the non-celeb edition. Thus, this would be the third "The Celebrity Apprentice" on top of the 6 non-celeb ones.

This move was made based on the 8.6 million average of viewers that the show has this season where celebrities such as , Brande Roderick and join the competition for charity of their choice. There were some talks that the network would like to return to the original non-celeb format next year, but they eventually land the decision since the celeb edition revamp the interest for the show.

April 30, 2009 02:20:51 GMT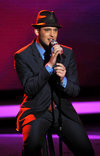 It was a surprising line up of the bottom three this week in "". Many have predicted that either Matt Giraud or will be the least voted but they only got one right. Matt was in the bottom three along with and surprisingly, fan and judges favorite, .

announced that there were 47 million votes cast on the Rat Pack night. Then later he started dividing the top 5 into two groups. Matt was grouped with Kris and Adam on right side of the stage while Allison and stood on the left side. The host then announced that Matt's group belonged to the bottom three.

April 29, 2009 09:24:18 GMT
"The Biggest Loser: Couples 2" has revealed its final four with the departure of Filipe. The 26-year-old Lube technician was voted off by majority when he fell behind the yellow line. "I never felt so devastated. I know for a fact that they are going to come for me," Filipe said when Mike and Helen voted him off.

Filipe lost 10 pounds aka 4.10% of his body mass index in this week's weigh in, and was slightly in front of Ron who lost 9 pounds aka 3.02%. Before the elimination, Filipe said in his defense that he may be a better contestant compared to Ron but he encouraged the others to save him because in order to be the best, one has to beat the best.

April 29, 2009 08:24:59 GMT

The second story arc of "Legend" in "" has been given a preview. In Los Angeles, Special Agent Callen goes undercover to try to catch a terrorist cell.

OSP psychologist Nate Getz discovers the startling truth about Gibbs and Special Agent Lara Macy's relationship. Meanwhile, with the appearance of Mossad agent Michael Rivkin, Tony is forced to question Ziva's loyalty to NCIS.

April 29, 2009 07:26:56 GMT

"" may remain in bubble but the people behind the series are more than ready to develop the third season. Creator Josh Schwartz talked to in an interview, revealing that they have in mind, a big story arc that involves also the chemistry of Chuck and Sarah should the show get renewed.

"The most immediate way it impacts them is they can only be together if he is not the asset," Schwartz explained the dynamic of Chuck and Sarah. "That's why they were able to move their relationship forward in the penultimate episode, because the Intersect was out of his head, and she was no longer going to need to protect him."