April 02, 2009 04:08:28 GMT

The smoke has been cleared, "" will finally see the light this summer, on Lifetime. The network have apparently won the with Bravo TV in regard to the rights in broadcasting the fashion competition show.

"The Weinstein Company will pay NBCU for the right to move Project Runway to Lifetime. All of the parties are pleased with the outcome," the networks said in a joint statement. No particular air date has been thrown for the sixth season yet. Words on the block are, there will be guest appearances by , and .

April 02, 2009 03:35:00 GMT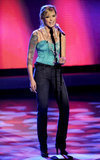 Megan Joy, the tattooed font designer, has to walk out of the stage of "" after getting the lowest vote based on the Tuesday, March 31 performance. She was in the bottom three along with Anoop Desai and . announced that more than 36 million votes were cast on Tuesday.

Simon Cowell won't bother to use the judges' power to save her from elimination. "I'm not going to pretend that we're even going to contemplate saving you," he said. Megan did not impress the judges with her performance of 's "Turn Your Lights Down Low". Simon said that she had become "indulgent" and "monotonous" although she was first picked through Wild Cards.

April 02, 2009 03:03:00 GMT

Ben has made a mistake and he is ready to be judged. In the next "", Ben must attempt to summon the smoke monster in order to atone for sins of the past. In the preview posted below he said, "What's about to come out that jungle is something I can't control."

The episode will still be time-traveling between the island and the life in New York City. Called "Dead is Dead" and directed by Stephen Williams, it will be aired on April 8.

April 02, 2009 02:40:50 GMT

Here gathered are some of the April Fool's pranks and stunts that FOX play on the set of their primetime series. Among the shows participating are "", "", and ""

As , the pranks were aired on April 1 during the commercial breaks of "" and "" which means between 8 to 10 P.M. ET/PT. and , the two main actors of "Bones" decided to startle their castmates by hiding in the ice box. , and from "TSCC" meanwhile, kept up with a strange interview.

April 01, 2009 09:38:27 GMT

In honor of April Fool's Day, FOX will release several clips that display pranks pulled from the network's primetime series. In its press release, FOX announced that the shows involved in the April 1st jokes are among others "", "", and "".

Chef Gordon Ramsay is one of the targets of culinary gag on his cooking competition show while is startled by an unexpected visitor on the set of "Dollhouse". A noise interrupts the production of "" and the cast of "" will get an interview "they won't forget". and of "Bones" also play pranks on their castmates.

April 01, 2009 09:16:41 GMT

"", the CBS crime drama, is close to wrapping up its first season. On April 2, the series will wind down with the episode called "Medea" which preview is available.

A high level FBI agent is accused of stealing a woman's child and Dr. Hood is the only one who believes it. Helen Slater ("", "") guest stars.

April 01, 2009 08:26:07 GMT

Things are spiraling down further for Silver whose sex tape with Dixon is getting out of control. In the April 7 episode of "", Silver is losing her mind as Dixon creates a strain within their relationship. Thus she travels to Kansas in order to learn who she really was.

However, the trip is alluded with her fragile mental instability that gets her involved in a difficult situation. According to a scoop by E! Online, Silver's bipolarity will erupt in a train station and Kelly is forced to go on her own trip to find her. Meanwhile, Kelly once again faces her troubled mother Jackie.

April 01, 2009 07:46:19 GMT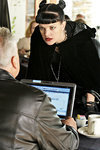 In the upcoming episode of "", Abby will get out of the lab to do work for someone else. She will be in charge fully for a case left by a government scientist who goes missing.

FBI has summoned Abby to work on the case and find out what the scientist has been working on but his team worries that she may meet the same fate as her predecessor. Someone wants the scientist dead, and that could only mean one thing: Abby is in danger. Meanwhile, Tony and McGee must take over duties in Abby's lab after she's out for the mission.

April 01, 2009 07:07:28 GMT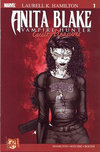 IFC are cashing on the Vampire fever by gearing up a project based on Laurell K. Hamilton's vampire novel series that have sold over 6 millions worldwide. The cable network will adapt "Anita Blake: Vampire Hunter" series to a TV movie in partnership with Lionsgate and After Dark Films.

Published by Penguin Group, the series has spawned 16 books and still counting. It follows the heroin Anita Blake who has a lousy love life and a job as an investigator of supernatural cases. It has the element of "" where vampires and shape shifters live among humans and considered citizens of America.

April 01, 2009 06:28:15 GMT

Some DreamWorks Animation productions will get a second round of screening on TV. FX Channel have secured the rights to rerun some of the animated movies such as the recent box office champ "" and older ones like "", "" and "Shrek Goes Fourth".

"Every year, DreamWorks Animation produces some of the finest films made by any studio and were incredibly excited to strengthen and broaden the FX library with the addition of their titles through 2012," said FX executive vice president Chuck Saftler in a statement. With the deal that was granted by distributor Paramount Pictures, FX become the first non-pay cable TV to have the rights for the first TV premiere.

April 01, 2009 04:35:48 GMT
"" get to live for two more seasons. It has just been confirmed that NBC has ordered two 13-episodes despite the mediocre ratings the series is garnering. The series about a Texan high school football team, as usual, will premiere on cable Direct TV first before going to NBC for a second run.

The fourth season, therefore, will be another cost-sharing pact between NBC and Direct TV. Additionally, according to THR, the fourth and fifth season will be shot back-to-back in order to save cost. The production will be held in Texas as usual, and the fourth season is expected to air later this fall with the fifth following the next season.

April 01, 2009 03:47:52 GMT

"" is loosening up a bit on the song theme this week after the specific ones in the last three weeks, , country and motown. The Top 9 get to choose out of 100 songs that sit on the top position of iTunes downloads, meaning many genres like pop and hip-hop will be heard. Also, there is no mentor this week.

First to take the stage was Anoop Desai who sang some , tackling the up-beat "Caught Up". immediately jabbed on the song choice, reasoning that the vocal was alright but the song was not. meanwhile asked whether he was challenged by some frat boys to sing that song. Simon Cowell kept it short, "a complete and utter mess".

April 01, 2009 02:42:29 GMT

Two pairs of dancing partner in "" are eliminated on the fourth week of the competition. Computer wiz, Steve Wozniak and his partner Karina Smirnoff has to go home after receiving a rather low score from the judges and not getting enough votes from the audience. Also eliminated are and Dmitry Chaplin.

On Monday, March 30, the couples were performing two kinds of dance that had never been performed in the competition before, Lindy hop and Argentine tango. Holly and Dmitry did the tango and so did Steve and Karina. While the former earned 16 out of 30 from the judges, the latter received a low score of 12 out of 30.

March 31, 2009 08:08:48 GMT

Three sneak peeks for "" episode 5.11 are released. Little Ben is on the operation table and bleeding profusely while Juliet is trying to save him. Juliet told Sawyer that she needs a real surgeon to save the child, so Sawyer goes to Jack.

Meanwhile, Hurley was trying to figure out the time-traveling puzzle, theorizing that if little Ben dies then he never grew up to be a big Ben who made them go to there at the first place. Sawyer then barged in, and asked Jack to come with him, but Jack preferred to have the kid dies.

March 31, 2009 07:36:29 GMT

"" keep it short and cryptic in the new promo for its April 6 episode, quoting "The grandmother of all mysteries is finally uncovered." In the episode called "Turn and Face the Strange", Angela shows Peter and Claire where it all begins and reveals the demon in her past.

As Danko (guest star Zeljko Ivanek) spearheads the government operation, someone close to him is put in the line of fire. HRG's life continues to spiral out of control and his marriage is dangerously close to the breaking point. Meanwhile, Hiro and Ando continue their road trip with a special delivery for Matt Parkman. Hiro and Ando are in fact traveling with a baby who belongs to Matt.