August 28, 2009 09:17:38 GMT

More than a decade after saying goodbye to fans of the show, the cast of "Seinfeld" got together for the promotional picture of "". , , and Jason Alexander together with "Curb" star are all standing near the familiar door.

As previously reported, the four main characters of "Seinfeld" are reuniting for an episode of the HBO series. They appear in the third episode which airs on October 4. Larry's manager tries to convince him to organize a reunion but true to his nature, Larry rejects. Only after realizing that he can win back Cheryl's heart by arranging the reunion does Larry agree to do it.

August 28, 2009 08:25:48 GMT

visited "" on Thursday, August 27 night to talk about two projects that are ahead of her. Her TV movie, "" was premiering on Disney Channel on the same night and her music video for "Falling Down" was coming right after the movie.

After interviewing , welcomed Selena to the couch, introducing her as the girl who "owes it all to a dinosaur named Barney". This literally became a subject as later, Jimmy put on a tape of young Selena dancing and singing on the kids show. When asked whether she was embarrassed by it, Selena said "No, I embrace it. I'm always made fun of, [but] other than that, I'm good."

August 28, 2009 07:43:02 GMT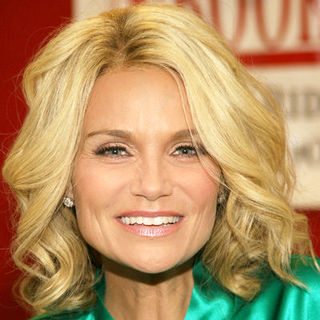 After her show "" met a dead end this summer, is filling her agenda with a guest appearance and a recurring role. She has just been hired to be one of the celebrities who will be guest judging on "" and also has just been confirmed to make a cameo on FOX's new show "".

In "Idol", she will sit in the judging panel for the Orlando auditions later this week. Chenoweth is involved in the music world, being cast in several musical Broadway plays. She won a Tony award for portraying Sally Brown in "You're a Good Man, Charlie Brown."

August 28, 2009 06:32:36 GMT

got the luck because his "" character, Dan Humphrey, has a kissing scene with 's Olivia. Several on-set pictures from the filming location at Chelsea, New York City on Wednesday, August 26 revealed Dan and Olivia hooked up before then sharing a kiss on the street.

Olivia is a movie star who is seeking a life away from the limelight by enrolling in NYU and living an "average college" life. She ends up being a roommate to Vanessa who later would link her to Dan. It is said that Dan gets in a relationship with Olivia without knowing her true identity.

August 28, 2009 04:35:00 GMT

The bunch of people trying to survive in the wilderness while applying their strategical game moves on "" season 19 have been introduced. CBS unveiled the identities of 20 castaways who have been stranded on a Samoan island which is located in South Pacific this summer.

"This group reminds me a little bit of 'Fans vs. Favorites' in terms of there's a sense of fun and [it] actually looks like they'd be fun to hang out with," said host Jeff Probst. The line-up in fact consists of a cop with a hippy past, the first female Marine Sergeant brought to the show and "a man with an insane strategy". The bios of the contestants this season can be found on .

August 28, 2009 03:50:40 GMT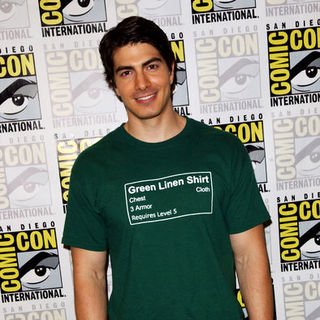 Although struggling with budget issue, "" manages to bring in the superman. , the actor who portrayed the man of steel in "", is getting a guest starring role as a character named Daniel Shaw aka the new spy joining Chuck, Sarah and Casey. He will be featured in a multi-episode arc beginning the fourth episode.

Creator Chris Fedak has more to say about the character although he remains coy on how exactly Shaw will contribute to the whole story. "This year the evil organization Chuck and our gang are battling is called The Ring," he says, "and Shaw is an expert on The Ring."

August 28, 2009 03:02:27 GMT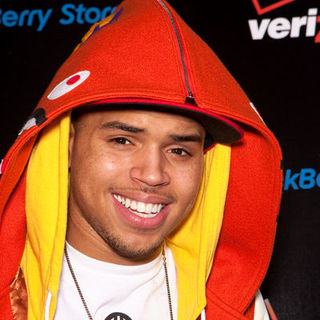 The latest to sit with and be peeled to the core is . The R 'n' B singer, who was embroiled in an altercation case involving ex-girlfriend , reveals all to the talk show host during "" accompanied by his mother Joyce Hawkins and attorney Mark Geragos.

This would be the first interview he conducts since his infamous February 8 arrest for assaulting Rihanna. Brown reportedly answered every question directed to him, which revolve around none other than the assault case and the couple's stormy relationship. A source has been telling media outlets that it is one emotional interview that Hawkins eventually was brought to tears.

August 28, 2009 02:32:56 GMT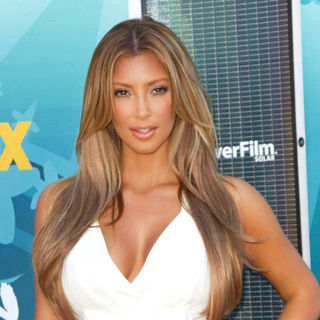 From a socialite to reality show star, is working up her ladder to executive producer. The 28-year-old told People that she is creating a new reality TV show about public relations with her PR friends Jonathan Cheban and Simon Huck who both worked for agency Command Public Relations.

Claiming it as the next step in her career, Kim said, "I've always wanted to get into producing. After my reality TV show is done, the next step is producing. I definitely see myself in the producing chair." Bunim-Murray Productions which is home to her reality show "" is producing this new project.

August 27, 2009 09:29:37 GMT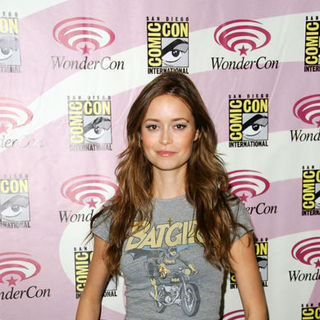 is indeed bouncing back from "" cancellation by nabbing a guest starring role on "". The Cameron depicter of the sci-fi series will tackle a different kind of role on "Dollhouse", playing a human instead of a genetically-maneuvered being.

The news about Glau's involvement in the series was first reported by a site called Dollverse which claimed that it had been confirmed by FOX. She will join in the fifth episode, playing a character named Bennett for at least two episodes. Hitfix added an information to this, saying that Bennett is going to work for a Dollhouse.

August 27, 2009 08:19:55 GMT
' guest starring appearance as a lesbian student on "" has been teased through the photos released by The CW. The daughter of and is slated to play Gia who, through the photos, is identified as pants-wearing and glasses-sporting red-head.

In the casting call, Gia is described as "Punky, cute, lesbian. Not afraid to speak her mind. A little bit of a spitfire." Featured in at least one episode, the outspoken character will share screen with Navid, Adrianna and Silver. Together they work on the school's paper Blaze News.

August 27, 2009 07:55:35 GMT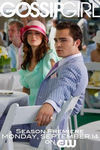 One of the posters that will be launched to promote the third season of "" has been released. Unlike the ones outed last season that highlight on the amount of lust, nudity and passion, this one is more high-class type with Blair and Chuck wearing descent clothes and simply sitting during a luncheon.

The poster is actually taken from one of the scenes of episode 3.01 which is titled "Reversals of Fortune" and will air as season premiere on September 14. Blair and Chuck became a season finale closure in May when he let out the "I love you" two times to Blair.

August 27, 2009 06:58:36 GMT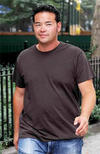 is slamming the brake before reports where he was quoted planning to quit "" can get any worse. The reality show's star himself told People that he never said such thing. "Here," he told People while pointing at the paparazzi outside his house, "you have to watch what you say so it doesn't contradict something else."

The first source was actually Us Magazine which quoted him, "I wish I had a 9 to 5 job instead of the nightmare I'm living. This is 24/7." Jon revealed the real story, saying "A fan asked me, 'Don't you sometimes wish you could go back to a 9-to-5 job?' [And my reply was,] 'Yeah, because this is 24/7 and 9-to-5ers punch in and punch out and you have no responsibilities.' "

August 27, 2009 04:50:43 GMT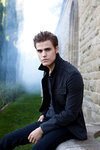 "" is releasing a series of web-only episodes in front of the show's debut on September 10. Called "A Darker Truth", the webisodes has released its first part on Tuesday, August 25. It presents a fictional character named Jason who is investigating the death of his sister, Joanne.

Jason said that Stefan Salvatore, the main character in the actual series, was a neighbor to his sister before she died. He believes Stefan has killed her and he has some proofs to show, including the photo of Stefan staying young even though he has moved around for 45 years.

August 27, 2009 04:07:49 GMT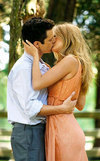 is getting a lot of camera time this upcoming season of "". His character Carter Baizen reportedly will be "a major figure" in the first seven episodes of the CW show and will probably be recurring heavily in the rest of the episodes. E! Online, which has acquired this information from a source close to the show, noted that "nothing's set in stone" yet.

In the season 2 finale of the drama, Carter came to Serena's rescue when she was desperately looking for her biological father. Carter, who appeared in the show as Chuck's nemesis, finally was able to locate his whereabout and informed Serena about it. Their relationship apparently will grow stronger from there because in one of the promo pictures released for the third season, Carter is actually seen kissing Serena.

August 27, 2009 03:11:49 GMT
is going to sit among the four women of "" this Fall, not as the talk show's guest but rather as the co-host. The star of TLC's "" is tapped to be one of the substitutes for regular host who is taking a maternity leave until mid October.

According to People, Kate is scheduled for two appearances, on September 14 and 15. This date is somehow contradictory to earlier reports which specified that is the one who will appear on the September 14 episode. There is still no explanation for this yet.