January 05, 2009 07:39:45 GMT

The upcoming episode of "" proves that journalism can be a very risky business. The team re-opens the case of a 1988 murder in Philadelphia where a news anchor named Jane Everett was found dead.

When Jane joined the team of anchors, the show jumped to number 1 in ratings and she consequently earned a resentment from her co-worker, Mort. Her dream of becoming a great news anchorwoman was ended when she uncovered a scandal involving a local factory's deadly asbestos levels. She was found strangled in the park in the middle of the night before she managed to report her findings.

January 05, 2009 07:01:30 GMT

In the episode called "Sibling Rivalry", ABC primetime drama "" will present a guest starring role by talk hosts Regis Philbin and . The episode where they are in, will be aired on Sunday, January 11 at 10/9c.

Kitty goes public with her tell-all book on an appearance on "Live with Regis & Kelly", but suspects that Robert is keeping a very big secret. Meanwhile, Sarah runs into some serious financial trouble that could keep Greenatopia from making it off the ground, and Tommy allies with Saul to push Holly out of the family business.

January 05, 2009 06:26:14 GMT

The "" have returned on television and the preview for the second episode in the year 2009 has been available. Titled "Connect! Connect!", the episode where the connections lead to surprising resolutions, will be aired on January 11 on ABC.

Susan and Edie are forced to spend time alone together when they accidentally lock themselves in a basement. During their time alone, Edie slaps Susan on the face. Bree's devious plotting against Andrew's future mother-in-law in an attempt to keep him close to her comes at a cost. Gabrielle loses control of her children and turns to Carlos for help.

January 05, 2009 04:29:51 GMT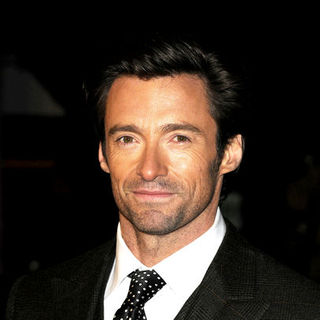 If a host's request has a say in the recruitment of a show then would have to say yes to "". Samantha Harris who has been co-hosting the show since the second season, told People magazine that she opts the "" star as a bulls-eye to the show.

"Hugh Jackman, hands down," Harris said when asked who should be on the new season. Jackman had been actively involved in a Broadway production in 2002, starring as Australian songwriter and performer Peter Allen in "The Boy from Oz". He won the Tony Award and Drama Desk Award for the portrayal.

January 05, 2009 02:25:05 GMT

Disney Channel have come out with the trailer of TV movie "Dadnapped" that puts as the lead character. An original movie by the mouse house, "Dadnapped" will be premiered in February, the same month its based-on-the-movie novel is released.

"Dadnapped" centers its story around Melissa Hamilton and her famous dad Neil Hamilton who makes a living out of writing best-selling novels about adventurous and clever hero, Tripp Zoome. When her father gets kidnapped by crazed fan and two brothers. Melissa then finds herself in the position of Zoome when she is forced to rescue her missing dad.

January 03, 2009 06:33:29 GMT

A preview to the new episode of "" is available. On Friday, January 9 the show will return with an episode called "Life on the Line" where Melinda thinks that a ghost call 911 for help.

Melinda will assist a family in turmoil after a freak incident involving the death of their 14-year-old. The deceased boy wants his divorced parents and estranged brother reunite so that they can finally discuss the cause of his death. Meanwhile, Jim who assists Melinda in the case, may have his memory back. Also, Delia has her first haunting and discovers why sometimes it's easier to be a skeptic than a believer.

January 03, 2009 05:59:40 GMT

"" which moves from NBC to ABC, has released its first webisode on the first day of 2009 with an episode titled "Our Intern Class". The webisodes series which focus on the interns, begins with a video diary by a newbie at the Sacred Heart Hospital, named Sunny. Cameos are made by Dr. Perry Cox and Ted among others.

The webisodes will be released once a week on . Korbi from Zap2It, spilled that apart from the introduction to new characters like typical pilots, there will be a lecture from J.D. who explains on vernaculars and acronyms used in the hospital to the interns. Ted will have a singing lady and Taran Killam makes an appearance.

January 03, 2009 04:13:13 GMT

A set of images to promote the sixth season of "" that will premiere January 18 at 9/8c, has come out. Coming back for the final season are the show's principal characters such as Shane, Helena, Alice, Bette, Tina, Kit, Tasha and also Jenny, the latest who is portrayed dead in the .

Jenny, played by , will appear in a series of flashbacks after her scene where her lifeless body is carried on a stretcher is aired. Jenny is found face-down in a swimming pool and a female police will be investigating the case. According to the caption by Showtime, "one of the friends will take the fall" and friendships will be put to test. The series will begin with flashbacks of the months leading up to the murder.

January 03, 2009 03:26:12 GMT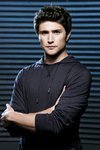 The third season of "" has been given a preview through a newly-outed clip where Kyle is searching for Amanda but got captured. The teen sci-fi series will be screened on ABC Family starting January 12 with 10 episodes in the pipeline.

In the first episode of the season, Kyle, who has been restrained and weakened, awakens inside a Latnok building. Despite his predicament, Kyle must escape and rescue Amanda - who is being held in the same building.

January 03, 2009 02:48:10 GMT

"" will return on the TV screen in three days (January 6) and a sneak peek to it has been released. Entitled "Red John's Friends", the episode will revolve around Jane's pursue of Red John whose whereabouts is known by an inmate.

The inmate promises to give information on Red John's location on the condition that Jane will help him prove his innocence first. Jane quits CBI to devote all of his time to getting him released.

January 02, 2009 10:02:57 GMT

In the past two days, AceShowbiz has gathered the TV shows that will take over the small screen this January, either with their or with their . In this third and last part, we highlight those that have kicked off the season during the Fall or further back and are back to continue the story.

Some of the shows have been shuffled in the schedule and take a different time slot. Since there's quite a gap between the fall and the midseason, below we help you to recall to what happen to the latest episode and give scoops on what will be in the new one.

January 02, 2009 06:41:26 GMT

A preview to Disney's new comedy series, "J.O.N.A.S!", has been brought to attention. Debuted during the airing of the network's special program entitled "Totally New Year", the video footage teases what to be expected from the series which will be centering its stories on musical trio, the .

In the less-than-a-minute video, it can be seen that hastily wears baseball safety equipment as a hordes of screaming fans are rushing towards him and his brothers, and . Another scene displays Kevin sliding down the fireman pole only to find himself dressed in pajamas.

January 02, 2009 04:37:45 GMT

"" continues with its star-studded guest star appearances in the third season with the latest one being . The Latina makes a cameo in the episode 3.07 titled "Senor Macho Solo", as a nurse of Jack's mother who turns to be his love interest.

Also in the January 8 episode, Jack will be kept busy by Tracy who wants to arrange a post-nup with his wife Angie after learning about the recession. Jack also helps Jenna in nailing an audition for the title role in a Janis Joplin biopic. Meanwhile, Liz is continuing her craze over babies by dating a new guy who can potentially give her one.

January 02, 2009 03:30:51 GMT
"" has given another sneak peek to its January 5 episode called "Things a Mama Don't Know". This time Julian makes a phone call to Lucas to fix things up because the movie is in jeopardy. While he's still in L.A., Lucas discovers that Julian has been keeping another secret regarding the movie.

The movie is not the only problem for Lucas. He will receive a startling news from Peyton too. Rumor has it, Peyton is pregnant but there will be complications. The CW had also given out on Nathan and Haley giving a good news to Jamie earlier this week. Nathan gets a green light in his professional career but must struggle in the environment that ends with a face off between him and Nino.

January 02, 2009 02:39:48 GMT
Disney Channel had their stars coming out to celebrate the New Year's Eve with "Totally New Year". Cast of "", , , , and Jennifer Stone, served as the host of the show that aired starting 5 P.M. ET.

Beside entertaining viewers while counting down to the year 2009, "Totally New Year" presented an awards show which winners were selected through an online poll at Disney.com. Among the categories given out are Totally Best Guest, Totally Silly Siblings, Totally Hair-Raising and Totally Random Relatives.