September 01, 2009 08:54:35 GMT

The CW gives out as much as five clips to generate interest for the third season of "". In the first clip, Rufus finds out what her future step-daughter, Serena, has been doing in St. Tropez through magazine headlines. Serena brags about the vacation in the second clip, telling Blair that she is tired of being hounded by paparazzi.

The third clip sees Chuck strolling with Nate to exchange information about what they had been up to lately. Chuck tells Nate that he wants to get out of his father's shadow by moving out of the hotel while Nate is getting an advice from Chuck about "sleeping with the enemy".

September 01, 2009 07:52:20 GMT

The upcoming season of "" will be one superhero fiesta, as several more DC Comics characters are confirmed coming to help Clark Kent. Executive Producer Brian Peterson revealed that Green Arrow's sidekick will be making a cameo along with Justice Society of America (JSA) and the previously-rumored Wonder Twins.

Instead of Roy Harper, Jr.'s version, "Smallville" will pick up the female Speedy. "It's the newest version of Speedy," Peterson explained. "Her name is Mia Dearden." Like the comic, the show will present her along with the dark past, including being HIV positive. "She has a sordid past and crosses paths with Oliver [Green Arrow] in some shady places," Executive Producer Kelly Souders added. "But he gives her hope."

September 01, 2009 07:01:53 GMT

"" is not so dead after all. Talks are still active to bring back the show as a final curtain call for the fans, although it may no longer be a series. aka John Connor revealed in an interview with TV Addict that it may as well be a direct-to-DVD movie.

"They've spoken about doing a TV movie," the 22-year-old said. "Well, not a TV movie, but kind of like a direct-to-DVD movie. Obviously it's difficult because the show is based on a movie and they just had one come out, so it's kind of hard to make a movie with our show because everyone has kind of forgotten about us. But they're hoping, at least when I spoke to [Producer] James Middleton that's where they are with it."

September 01, 2009 06:18:46 GMT

"Despair," said Lynette when answering her husband what kind of smell is overpowering their house. ABC has released the first TV spot for "" season 6 which is utilizing 's latest single "She Wolf" as the background music.

This season, Lynette is struggling with the fact that she is again pregnant. While already having four kids under their custody, Lynette and Tom explore the options of her pregnancy. Meanwhile, Bree is trying hard to keep her affair with Karl a secret. Gaby is dealing with living together with Carlos' teenage niece Ana.

September 01, 2009 04:55:01 GMT

revealed who should ideally be her object of love on "". In the new ABC show, the former "Friends" star plays a woman in her 40s who craves on younger men. Cox, who is also one of the executive producers, that she would love to romance and co.

"We'll have to do that," she responded to her co-star Busy Phillips' suggestion to have the " guys". Cox is also weighing on how they should move on with the idea, adding "If the show is a success I'm sure it will be easy to do. But we'll have to see how it goes first."

September 01, 2009 03:46:37 GMT
His infamous February incident has landed a hot seat on "". Accompanied by his mother Joyce Hawkins and attorney Mark Geragos, the R 'n' B singer answered some sensitive questions about his altercation with ex-girlfriend that left her with bruises and bloody lips.

The exclusive interview will be aired in full on Wednesday, September 2 on CNN but a snippet from the episode has been released. asked him how he reacted to what the police and reporters said about what he did. "I just look at it like, wow, I'm in shock, because, first of all, that's not who I am as a person, and that's not who I promise I want to be," Brown said. "So when I look at the police reports or hear about the police reports, I just don't know what to think."

September 01, 2009 03:10:20 GMT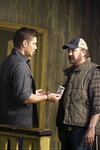 Along with the release of the synopsis, the first episode of "" gets a short clip. "Sympathy for the Devil" will pick up where the season 4 finale left off when Dean and Sam watch as the seal is broken and the Devil emerges from Hell.

In the sneak peek, a girl named Becky, who is apparently a fan of Sam, comes to the brothers' motel to deliver an important message from Chuck the Prophet (guest star Rob Benedict). "The Michael sword is on earth, the angels lost it," Becky told Dean and Sam, adding that the sword's location is in a castle on a hill made of 42 dogs. In the synopsis, Chuck also tells them that Castiel has been blown to bits by the archangels.

September 01, 2009 02:35:22 GMT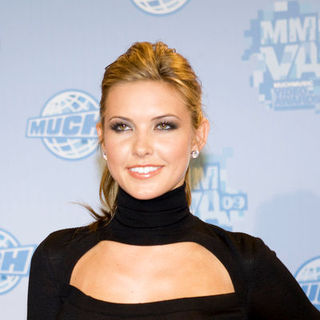 Now that she has secured a place in the entertainment biz, feels that it's time to move on from "". She is going to follow and 's footsteps in quitting the MTV reality show which will begin a new season with center-stage this Fall.

"I'm almost done with The Hills. We're in the middle of finishing these episodes, and I'll be leaving then," Audrina revealed at the press junket for her new movie "". She described the feeling as "graduating" elaborating further, "I'm moving on. At times, I feel like I'm in high school, but I didn't even go through this stuff in high school."

August 31, 2009 08:59:34 GMT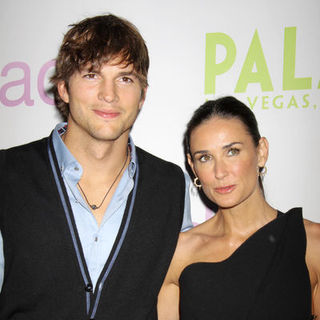 allegedly will guest star on The CW's "" where serves as an executive producer. Demi's character, as reported by Daily Mail, would be an ex-model obsessed with plastic surgery, a trait which is based on real-life model .

In taking the role, Demi took a careful step which would not damage her career. "Demi has turned down a lot of TV shows over the years, including ," said a source. "But she completely trusts Ashton. The plan is for her to play a recurring guest role so that she can keep coming back."

August 31, 2009 08:07:12 GMT

and her on-screen brother give fans of "" a sneak peek to the third season. Alex has a new BFF whom Justin is not fond of and after encountering vampires in the second season, the oldest of the Russo siblings will fight monsters. Additionally, Alex and Harper are moving in together.

Disney Channel has not yet announced a premiere date for the third season or the release date for the second season's DVD. The first episode of the new season allegedly will be called "Three Little Monsters".

August 31, 2009 06:18:01 GMT

The chance that "" will end next season is getting bigger but also slimmer at the same time. Creator Eric Kripke told over the weekend that he never expected the show to survive five years but won't conclude that it will be the end of the Winchester brothers' saga.

"I did set out [to] tell a five-season storyline," Kripke said. "Quite frankly, I never expected [the show] to make it to five years. But now that we're in our fifth year, I have every intention of ending the story with a bang and not drawing it out or watering it down."

August 31, 2009 04:25:57 GMT

FOX is doing a criss crossing promotion for its upcoming Fall shows including the one for "". In the season 2 promo of the show created by Joss Whedon, the network has tapped in her "" character to introduce "Dollhouse" and make a little comment about the show.

" 'Dollhouse' stars the beautiful and talented and it's about a girl who could be anything you want," Lynch began her introduction. "That's something that I might like to try. To erase my brain and turn myself into for the weekend. Trust me, that makes sense when it happens."

August 31, 2009 03:15:28 GMT

The complete winners of 36th Annual Daytime Emmy Awards are revealed as the show wrapped up on Sunday, August 30 at Los Angeles' Orpheum Theatre. There is no domination apparent in the list, but the highlight of the day was when "" finally nabbed the Outstanding Drama Series after years of being nominated under the category.

In its 22 years of running, "Bold and Beautiful" was denied the trophy while others like "" and "" kept getting multiple wins. This year, "Bold and Beautiful" beat "" and "". Unfortunately, as the crew and cast were about to ascend the stage for acceptance speech, the show went off air from The CW due to over timing.

August 31, 2009 02:32:38 GMT
The time for "" to wrap up another season has arrived. A sneak peek to the season 2 finale episode called "Beyond Here Lies Nothin' " which will be airing in two weeks has been released to show how Bill takes desperate measures to save the people of Bon Temps.

Bon Temps reaches a fever pitch as Maryann prepares for her ultimate bestial sacrifice, conscripting Sookie to be Maid of Honor at the bloody nuptials. Deliberating on what may be his final move to save Sookie and the town, Sam places his trust, and his life, in a most unlikely ally. In the preview, Bill is kind of forcing Sam to follow him and later the vampire puts Sam as a bait when confronting Maryann.

August 29, 2009 06:40:53 GMT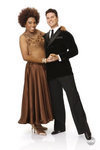 The promotional photos of season 9's "" couples in their dancing costumes have been released. All the 16 contestants have been practicing their moves in the past two weeks and they have additional three weeks to prepare for the September 21 premiere where it is required to dance live.

Some of the celebrities have been doing interviews in promotion of the show as well as in attempt to garner early favor from the audience. , who started her career as a professional dancer, talked about the rehearsal process with partner Dmitry Chaplin, saying "He's doing these drills every day to get me to learn the basics first, 'cause he tells me I can't possibility learn a routine and perform in front of professionals if I don't know the basics."