February 14, 2009 04:18:42 GMT

MTV has confirmed its plan to chronicle the tumultuous romance of and in a special show, titled "Chris Brown & Rihanna: Love in Trouble." The show, which will be half-hour long, "will take a look at the couple's year-long relationship and will also examine the influence the alleged domestic violence between Brown's former stepfather and mother may have had on him," according to MTV.

The network, furthermore, reveals that the show will also give viewers a peek at the events that took place on the night the alleged altercation occurred on Sunday, February 8. It will, additionally, see the effect that the incident might have on other young people's love relationships in common and how they can prevent the same thing from happening to them. A relationship expert will be on hand to give advice to young people who are facing domestic violence issues.

February 14, 2009 02:57:41 GMT

"" creator Shonda Rhimes says the rumors about and 's departure from the show are "interesting". Attending the NAACP Image Awards on Thursday, February 12 where the show was named Outstanding Drama Series, Rhimes emphasized that the exit is mere "rumors".

"That was absolutely taken out of context," she explained to People. "Things happen, and ... I think rumors become fact very easily. And you know I don't like to tell you what's going to happen on the show - but that is a rumor."

February 14, 2009 02:23:39 GMT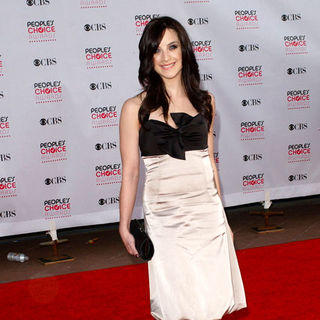 Joannna Pacitti's disqualification from "" Top 36 remains a mystery to many when FOX announced shortly after the telecast of the Top 36 announcement was aired on Wednesday, February 11. While FOX are still mum on that, host is kind enough to spill something.

Attending "The American Idol Experience" opening gala on Thursday, February 12, Seacrest said that there's a link between Pacitti and two executives that the producers don't want to risk. "The producers do the background checks right around Hollywood (Week round). When they see something that stands out, they have to address it," Seacrest told Fox News.

February 13, 2009 09:08:57 GMT

A star-studded celebration that makes up a huge reunion of "" alumni was conducted at Walt Disney World on Thursday, February 12. All the competition's season winners such as , , , , , and took time out to come first hand for the gala.

The event is dubbed "The American Idol Experience", a reference to the new attraction that Disney creates for its visitors. The theme park's newest addition allow people aged 14 and above to experience how it feels like being on the stage which is made as a replica of the one in Hollywood. One can audition, get voted by live audience and come back for a finale that night. The winner will get Dream Ticket that will allow him or her to skip being in line for future audition shows.

February 13, 2009 08:07:29 GMT

Something is steaming on "". Things are heating up between Gabrielle Solis () and Susan Meyer (), not in the sense of 'bring out the claws' but rather in the form of a kiss.

An exclusive report by reveals that the two characters will lock lips in a future episode and romping will be going on. This remains an unconfirmed story but when the rep for creator March Cherry is approached for comment, they said they will "leave it to the imagination." No clue yet in which episode the kiss would occur.

February 13, 2009 07:22:45 GMT

The re-appearance of as Linda Lake in "" has been teased through a sneak peek. The show is currently taking a hiatus to come back on March 12 with the episode titled "Infamous".

Linda Lake comes back to Smallville and blackmails Clark to undercover his true identity. However Clark decides he will reveal his secret by himself and a fanatic teenager fakes a fall so Clark saves her. Stephen Lobo plays Randall Brady, the Daily Planet's new City Editor.

February 13, 2009 06:50:43 GMT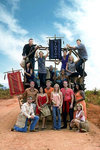 Another season of "" hit the TV screen last night (February 12) with its Tocantins edition. 16 castaways are traveled to the most remote area of Brazil and led to their camp which would be their home for the next 39 days. While the season premiere is full of insights to each of the survivors, the second episode will be marked with the first challenge.

In the episode of "The Poison Apple Needs to Go" which airs February 19, the tribes will be competing in a basketball game which is conducted in the middle of a shallow water. The game which is in the middle of a heavy rain, produces one shot "that changes everything".

February 13, 2009 06:09:21 GMT

The more heads available the harder decisions are made. In the third and last crossover event between "" and "", Derek faces off with Addison over what course is best for their dying pregnant patient. Derek's confidence is shaken like never before during the dilemma.

Also in the "Grey's" episode called "An Honest Mistake", Cristina calls the abilities of a renown surgeon into question after she botches a standard procedure, and Bailey, who has decided to pursue a fellowship in Pediatrics, is appalled by the Chief's less-than-stellar recommendation letter.

February 13, 2009 04:33:46 GMT

Honoring the contribution of people of color in arts, NAACP Image Awards have handed out its trophies to variable TV shows like "", "" and "". The biggest winner however, was "" which scored Comedy Series, Actor, Supporting Actor and Supporting Actress altogether.

Apart from nabbing the Outstanding Drama Series, "" also took home Outstanding Actress in Drama Series through . Its spin-off "" meanwhile, grabbed the Supporting Actor in Drama Series through .

February 13, 2009 03:20:46 GMT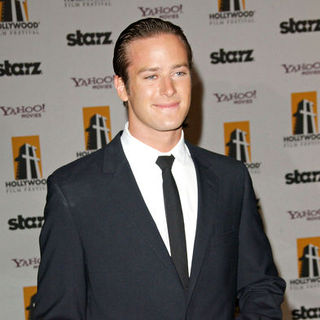 First Dan Humphrey and then Aaron Rose and now, a European socialite. Serena van der Woodsen will get a taste of who has been tapped to play the new love interest of the character played by in "".

Hammer plays Gabriel Serrano, the character who has made a buzz earlier for being the kind of man that Serena has never dated before. Twist of the story, Gabriel has met Serena's friend Poppy Lifton first before moving on with her.

February 13, 2009 02:42:13 GMT

The official partnering of "" season 8 has been unveiled. Two-time champion Julianne Hough will be partnered with her boyfriend, the country singer . "I might kick him in the butt a little harder than with my other partners!" Hough said to People on the partnering. "I'm definitely a 'crack the whip' type of person."

Meanwhile, dancing pro Maksim Chmerkovskiy who had delivered wins for several of his partners, will be teamed up with actress while his fiancee Karina Smirnoff is teamed up with Apple Computer wiz Steve Wozniak. Last season's champion Derek Hough will lead rapper while two-times winner Cheryl Burke assists actor .

February 12, 2009 08:31:59 GMT
As the speculations surrounding 's alleged exit from "" intensify with reports that the actor will last be seen in the 19th episode, one of the series' executive producers, Alison Schapker, stands up and uncovers what is really going on. To Los Angeles Times, Schapker confirms that Getty's character will leave Los Angeles in the particular episode, but he will return before the end of the season.

"Balthazar is taking time off from the show right now because we felt that character was really on a downward spiral and you see him really go on it," the producer who has also co-written some of the episode explains. "In almost trying to be his dad, he's destroyed by it, and he has lost everything by the end of the year."

February 12, 2009 08:27:59 GMT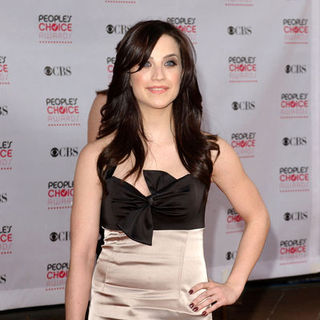 Following protests from viewers and bloggers on the inclusion of 23-year-old Joanna Pacitti into "", new report surfaces that the contestant has actually been disqualified. Right after the telecast that reveal the Top 36 where Joanna is admitted, FOX announce that the Philadelphia native is "ineligible".

It became a controversy last month when Pacitti was handed a golden ticket to Hollywood despite the fact that she has performed more than a hundred times as the titular character of "Annie" in Broadway when she was 11. She was even signed to A&M Records and her vocal has appeared in several soundtracks to big screen movies.

February 12, 2009 07:13:48 GMT

Bar fight, turbo boost and cute bar owner will grace the upcoming episode of "". Mike decides to visit one of his old haunts, Sonny's bar, during his decompression time. When Mike arrives, he notices that the crowd has changed for the worse.

After learning of Sonny's death in a car accident, Mike is pleased to hear that his daughter Julie is now running the bar. He offers to lend a hand in order to bring the bar back to its original glory. Meanwhile, Mike suspects a foul play when he hears of the recent fires at the bar and discovers that someone has secretly being trying to get Julie to sell the place.

February 12, 2009 06:44:02 GMT

is going one-on-one with fellow Emmy winner in the upcoming "". In "The Party's Over", Stella's date is interrupted when the body of the deputy mayor falls from the ceiling at a charity fundraiser. Mac takes on Robert Dunbrook (Nelson). It airs February 18 on CBS.

In a recent scoop by TV Guide, it is further hinted that Lindsay and Danny will get a wedding in a February episode. Producer Pam Veasey refers the couple as "the Messer family" when revealing that Lindsay will go back to Montana to share the pregnancy to her family.