March 23, 2010 06:56:33 GMT
"" season 10 officially kicked off with the debut of as the new co-host and the stars stepping out to the dance floor. The dance themes this week are Cha Cha Cha and Viennese Waltz.

and were the first couple to take the floor, dancing the Cha Cha Cha. Len Goodman said the sportsman is a diamond in the rough, Bruno Tonioli said he has a huge talent but needs to practice more. Carrie Ann Inaba said he has a raw talent which should be sharpened. The score: 6-6-6, total of 18/30.

March 23, 2010 06:51:50 GMT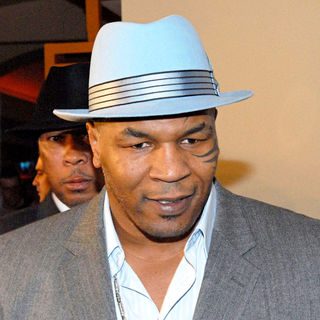 Former boxing champ is facing a challenge from animal rights campaigners over his upcoming bird racing reality show after they branded the program "cruel". The retired sportsman has harbored a passion for pigeon racing for years and recently landed a TV deal to bring his hobby to the small screen in U.S. series "".

But the concept of the show has infuriated activists from the People for the Ethical Treatment of Animals (PETA) and they are calling on the show to be halted before filming starts in Brooklyn, New York in April. PETA general counsel Jeffrey Kerr says, "It is inherently cruel. The birds often end up lost in storms, being injured, or just becoming so exhausted that they're unable to fly."

March 23, 2010 03:17:06 GMT

Next week on "", Chuck finds himself once again at odds with his uncle, Jack Bass (guest star ). Eleanor puts Blair in charge of making sure her latest fashion show is a huge success with an important client.

Meanwhile, Rufus attempts to get Jenny back on track by volunteering to have her help with Eleanor's fashion show, but the opportunity takes a big turn for the worse when Jenny learns that Agnes (guest star ) will be one of the models. "The Empire Strikes Jack" airs on Monday, March 29.

March 23, 2010 02:18:54 GMT

"" producers are trying to lure younger audience by welcoming Disney stars , and to the show. Miley for one, is going to be the guest mentor for the Top 11 finalists this week and appear again on the result show to perform her hit "When I Look at You".

Miley was supposed to mentor in "teen idols" week before the theme was changed to "Billboard No. 1". This theme has been used previously with the contestants consulting Billboard magazine chart guru Fred Bronson. This season, Fred is back. The addition of Miley is also a good platform to promote her latest movie "" which will hit U.S. theaters on March 31.

March 22, 2010 09:19:57 GMT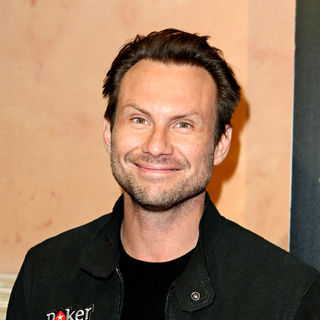 refuses to give up TV as he has signed a new deal to star in the pilot by FOX. The actor who starred in two canceled series, NBC's "" and ABC's "", is now jumping into a not-yet-titled comedy written by .

The comedy is about a team of twenty-something geniuses who crack security systems, THR reported. Slater would be a "charismatic renegade" who runs the Titan Team, "a gruff ex-military misanthrope with a checkered past". Joining Slater in the cast ensemble is Trevor Moore who will play the team's womanizing intelligence and reconnaissance head.

March 22, 2010 06:47:33 GMT

The number of men and women on this season's "" is now equal. Comedian led the men's team, Rock Solid, to their first defeat after he was appointed as the project manager in the task to sell Kodak products.

As previewed last week, someone was complaining of being totally outcast from the rest of the team. That person is last week's project manager who accused Sinbad of ignoring his ideas. At one point, the musician excused himself to the basement because he was about to explode in anger. But he too, was slacking in the job, arriving late when the team has begun their duty.

March 22, 2010 06:05:17 GMT

The second season of "" began its encore screening on Sunday, March 21 and HBO decided to slip in a promo of the new season. Unlike a trailer, the short clip is taken from the on-set filming where Eric is armed down by a Merlott's employee and a shirtless guy. It ends with "Waiting Sucks".

HBO has announced that the third season will premiere on June 13. It began shooting in December 2009 with real-life wolves brought to the set in order to depict the werewolves as close to the animal as possible. As of last week, confirmed that filming is still on-going.

March 22, 2010 03:49:09 GMT

The first pictures of Ali Fedotowsky as the woman looking for true love on "" have been released. In the string of promo pictures, the 25-year-old Williamstown, Massachusetts native makes a statement by coupling a princess dress with dirty sneakers.

It is not yet known whether Ali has started filming the reality show, but a blogger by the name of Lindsay Bridges spilled that a guy she knows is participating in the show and had been called to start filming on March 9. The show itself takes 6 weeks to film and with the May 24 premiere, the production is indeed expected to be kicked off this month.

March 22, 2010 03:43:22 GMT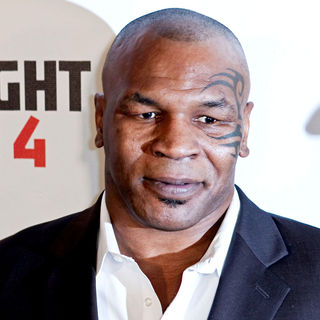 Boxing legend is embroiled in an investigation into illegal gambling over his upcoming bird racing reality show. The former heavyweight champion is a life-long pigeon fancier, and will showcase his passion for the birds in new U.S. series "", which is set to begin shooting in April.

But the show faces the axe before it's even begun, after city officials in Brooklyn, New York - where Tyson is set to film - were tipped off that the series violates local gambling laws. The District Attorney's office is looking into claims the show will profit from animal racing, according to TMZ.

March 22, 2010 02:44:08 GMT

For having a valuable guest star coming in the next "", Disney Channel has been generous in sharing another sneak peek of episode. If the features the "Gypsy" duet between Alex and Shakira, this new one focuses on Shakira showing off her famous "international pop star" dance in front of ecstatic crowd.

Shakira in the episode is not actually Shakira. She is the transformation of Uncle Kelbo who has abused one of the Main Eleven Wizards Rules. Alex, Justin and Max are shocked when discovering that the international music sensation is not what she appears to be but unfortunately for Uncle Kelbo, he can no longer control when transformation between himself and Shakira happens.

March 20, 2010 07:15:18 GMT

Although it looked convincing with the confirmation and all, the report about "" being adapted into a stage production is false. A representative from 20th Century Fox TV which produces the musical show has denied that there's any discussion between them and Music Theater Intl. (MTI).

"We are very careful and deliberate when contemplating brand extensions of our franchises," the studio's spokesman Chris Alexander said, "and are mystified why Music Theater Intl would claim there have been any such discussions about a live theatrical version of 'Glee'." For a fact, MTI confirmed on Thursday, March 18 that there were talks, adding that they were still in early stages of development.

March 20, 2010 06:20:30 GMT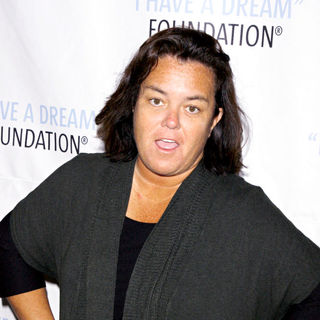 could be the new queen of daytime talk shows. The reigning had previously announced that she's ending "" in 2011 to concentrate on OWN and it has just been reported that O'Donnell is re-teaming with a couple of old friends to formulate a new syndicated talk show.

Together with syndication veterans Dick Robertson and Scott Carlin, O'Donnell is planning to have the show launched in Fall 2011. Robertson and O'Donnell once worked together on "The Rosie O'Donnell Show" which lasted about six years on air and won a lot of Emmys. Robertson is now the advisor of Warner Bros. Domestic TV Distribution.

March 20, 2010 04:29:33 GMT

has a lot of faith in her new TV show that she has high hopes of it getting renewed. To MTV News the singer/actress shared that she wants to travel around the world more so she is crossing fingers for the second season of "".

"Right now, I'm promoting this [show], and hopefully we'll be doing a season two and hopefully just travel more," she said, adding that she has other projects in hand beside the reality show. "I'm putting my hands in different things, trying to executive-produce some show ideas. I think people will be very shocked to see what might happen in my life next," she gushed.

March 20, 2010 04:02:20 GMT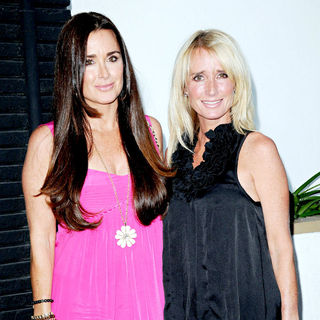 Two of 's aunts are seeking their own fame through "". Identities of the women who will be highlighted on the latest franchise of Bravo TV's reality series about the daily life of socialites have been revealed.

E! Online noted that Kim and Kyle Richards are joining the series. They are both Kathy Hilton's younger sisters who were child actresses. Kim was married twice and both ended in divorce. She has three kids from the marriages and a daughter from a former boyfriend. Kyle is also twice married but she sticks to the second one. She has four daughters.

March 20, 2010 03:04:21 GMT

Two clips are released in front of "" return next Thursday, March 25. The first clip is about Stefan asking Damon whether he remembers someone named Isobel in the past. The second clip is about the meeting between Alaric and Damon in the bar and Sheriff Forbes asking Damon to be auctioned as a bachelor.

Isobel is the character played by who appeared as a flashback in January episodes. She is the wife of Mystic High's new teacher Alaric, who came to the town with a hidden agenda. Executive producers of the show revealed at PaleyFest earlier this year that the tension between Damon and Alaric reaches its climax when Damon's involvement in Isobel's death is unveiled.