July 03, 2009 09:11:26 GMT
A short but rich-in-meaning promo for "" season 2 is released. Jackson 'Jax' Teller () is challenging his stepfather Clarence 'Clay' Morrow () in a head-to-head race on top of the Harleys.

The rift between Jax and Clay has been one of the major issues in the fist season. Jax is the son of John Teller who was the creator and actual owner of SAMCRO. After John's death, Jax's mom Gemma married Clay who later became the president of the motorcycle club. Discovering his father's old journal, Jax found out the original manifesto of SAMCRO and the friction between him and Clay began from there.

July 03, 2009 07:56:22 GMT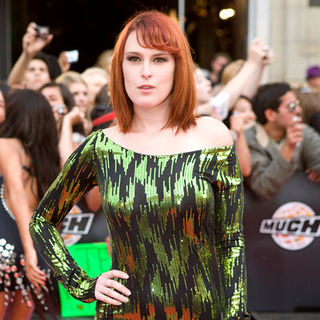 is expanding her TV experience by guest starring in "". The CW confirms the casting report to , informing that Rumer will play an outspoken lesbian named Gia in at least one episode.

In the casting call, Gia is described as "Punky, cute, lesbian. Not afraid to speak her mind. A little bit of a spitfire." Rumer will be sharing scenes with Michael Steger who plays Navid, who plays Adrianna and who plays Silver. This group of people will be working on the school's paper, Blaze News.

July 03, 2009 06:54:30 GMT

Disney Channel's Summer of Stars program continues in July. The new promo for the seasonal event reveals what TV shows will be coming on screen this month, and which movies are getting its TV screening.

Coming this Saturday as part of the movie night is Oscar-winning animated film "". Disney's Original Movie "Another Cinderella Story" which is starring will take over on July 11. TV series "", "J.O.N.A.S!", "", "" as well as "" will come up with new episodes throughout the month.

July 03, 2009 04:45:25 GMT

Newly coupled dancers, Karla Garcia and Vitolio Jeune, have to swallow bitter pills of elimination when the judges of "" decided that it was time for them to go. Karla and Vitolio were in the bottom three along with the couples Kayla Radomski-Kupono Aweau and Jeanine Mason-Phillip Chbeeb.

During the solo effort to get a second chance, Karla danced to 'Blackbird' by Dionne Farris but Head Judge Nigel Lythgoe said the Jazz/Contemporary dancer did not ooze the star quality that they thought she possessed at the beginning. Meanwhile, Vitolio did a routine to "Here Comes Goodbye" by . Nigel said the Contemporary dancer offered nothing but his presence.

July 03, 2009 03:27:56 GMT

To preserve 's legacy, FOX is planning to air "" episode where the King of Pop contributed a voice. On Sunday, July 5 at 8/7c, the network will re-run "Stark Raving Dad", the first episode of season 3 that originally aired in September 1991.

Michael voiced the character of Leon Kompowsky, an overweight brick-layer whom Homer met during his stint at Mental Institution. Leon made Homer believe that he was Michael Jackson. Not recognizing the famous name, Homer brought Leon home to Springfield where many had anticipated the arrival of the star.

July 03, 2009 02:27:25 GMT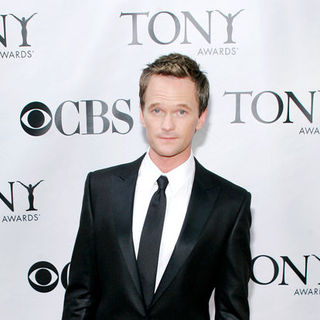 After being "in talks" to be the host of Primetime Emmy Awards this year, is now officially on duty to lead the event on Sunday, September 20. Sources are telling EW that the "" star has signed the contract.

No statement is made yet from Academy of Television Arts and Sciences, but a formal announcement is expected to be made "early next week". The annual event, which enters its 61st year, will be held at Los Angeles' Nokia Theater and broadcast live by CBS. The nominations, meanwhile, will be revealed on Thursday, July 16.

July 02, 2009 09:25:35 GMT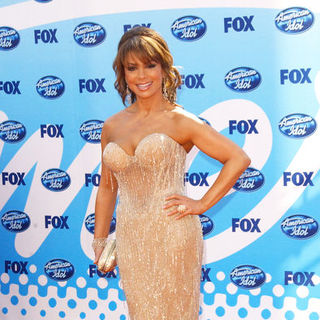 Art imitates life, is to play a judge on a new Lifetime original series "". Abdul, who is serving as one of "" judges, will start filming her part next week and have her episode aired in September.

"I am very excited to guest star on Drop Dead Diva," Abdul stated. "All of the people are extremely talented and it's a charming, wonderfully written new show."

July 02, 2009 08:27:55 GMT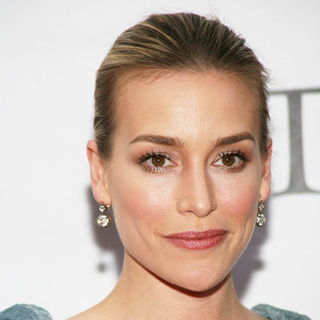 is crossing the bridge to TV world by snapping up a lead role in USA Network's new spy thriller. Titled "", the original series by the cable network will put Perabo in the position as a CIA trainee named Annie Walker.

In taking the role, the "Coyote Ugly" actress has to learn to speak 6 languages because her character has the ability to do so. Besides, Annie is a character that excels at anything she does. According to The Hollywood Reporter, Walker joins the CIA while still reeling over a mysterious ex-boyfriend who appears to be of particular interest to her new bosses. She vows never to let herself be hurt again, but that proves to be a tall order.

July 02, 2009 07:26:23 GMT

Relatively young contestants are gathered for the 11th edition of "", with the oldest one being 41-year-old. Twelve strangers with different personalities will have to stand each other when they live under one roof for a number of days. A 13th mysterious guest will be added later to give an advantage to one of the cliques.

This time the House Guests will learn that they will be 'kickin it old school' way, high school to be exact. They will be shocked to learn that they will play the game in one of four familiar high school cliques - popular, athletes, brainiacs and off beats. They will compete for food, safety from eviction and luxury prizes as part of their clique.

July 02, 2009 06:30:31 GMT
The CW has given the first look into "" season 7 through a promo for its new time schedule. In midseason, the drama occupied the Monday 9/8c slot with the lead in from "". But this Fall, "Hill" will be the Monday starter at 8/7c.

The promo did not only give information on the new time, but also what kind of story will be brought up. With the official departures of and , the drama is focusing the spotlight to Brooke and Julian. In the promo, Brooke is heard uttering the "I love you". A recent scoop from E! Online suggested that Brooke and Julian indeed will "last" on the series, while Lucas and Peyton are goners.

July 02, 2009 04:29:16 GMT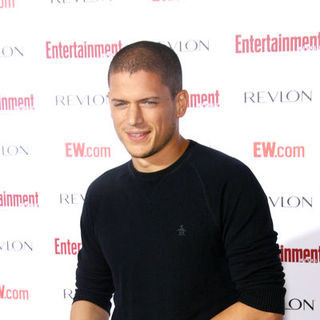 Post wrapping up his work on "", jumps to the next project, a guest starring appearance on "". TV Guide Magazine, which was first to report it, said that the actor will play an NYPD cop named Nate Kendal.

Nate saves a rape victim and only wants to interact with Det. Elliot Stabler and Olivia Benson. His cameo reportedly will be the first episode of the eleventh season which airs in a new night in the Fall season starting Wednesday, September 23 at 9/8c.

July 02, 2009 03:53:14 GMT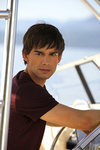 The people who survived from the brutal attack of John Wakefield on "" are featured in a new promo for the season finale. (Abby), (Henry), C.J. Thomason (Jimmy), (Sully), (Trish) and Gina Holden (Shea) talk about how they prefer to die in the show.

Gorham says he would like to die "in pieces" while Thomason wants a simpler one, dead while fishing on his boat. Barr describes how "drowning" is the most frightening death he can imagine. Holden makes a reference to Chloe and Cal's deaths in the series, saying she prefers to die like them "in a poetic and peaceful" way.

July 02, 2009 02:30:49 GMT

It was reported by EW that will be the new face on "", but how far her arrival affects the Upper East Siders has just been unveiled. Duff's character, Olivia Burke, will be hooking up with one of the guys whom she thought is an opposite of her.

said that Olivia is a "movie star who enrolls at NYU in search of a traditional college experience." She will be the roommate of Vanessa, which means, she is a student majoring in Drama. However, she brings more than just a connection to Vanessa.

July 01, 2009 08:00:56 GMT

With three weeks left until 2009 San Diego Comic Con is kicked off, the number of guests attending the international event is growing. Most of these guests are the lead actors, the creator(s) or the executive producer(s) who will give support to their respective show during the panels.

FOX was the one who came up with its list first, confirming the participation of and creator Josh Whedon in support of "". But newly announced are the guests for Sci-Fi series like "", "" and "". Expected to represent these three series are , and respectively.

July 01, 2009 04:41:59 GMT
In the wake of 's death, fans of him turned up for "" audition at Los Angeles' Rose Bowl. Associated Press said that the deceased singer became the main drive for many to participate in the singing competition's ninth season.

Around 11,000 hopefuls showed up on Tuesday, June 30 for a chance to be the next Idol. The crowd number is particularly the largest ever for a Los Angeles-area tryout. One contestant named Estrella Nouri told the reporter how Michael's death affected her, saying "I'm gonna start crying but the fact that he died, he took a part of history with him. And now it's up to us to bring that back."