August 21, 2009 08:16:27 GMT

"The only mission is survival" is the key ingredient of "" season 1. The slogan is included in the new poster released via Entertainment Weekly which shows a modernized format of The Stargate itself over a stark white background. It features also three of the lead actors, , and , running.

Stargate Universe follows the adventures of a present-day, multinational exploration team on board the ancient spaceship Destiny, which is locked on an unknown course and unable to return to Earth. Faced with meeting the most basic needs of food, water and air, the group must unlock the secrets of the ship's stargate to survive.

August 21, 2009 07:31:27 GMT

Talks about the Jackson brothers reality show are soon to erupt again almost two months after 's death. Cable channel A&E will go ahead with airing the one-hour pilot featuring Jackie Jackson, Tito Jackson, , Marlon Jackson and , and will announce the premiere date "soon".

Pilot to the show tentatively called "The Jackson Family" had been shot when the King of Pop was still alive. Dan Silberman, spokesman for the network said that the series will focus on the five brothers sans Michael who did not agree to participate in the first place.

August 21, 2009 06:21:16 GMT

Three sets of promotional photos from "" season 2 have been released in advance of the September 25 premiere. One set captures main heroine Echo in a brightly-colored room alone while the other puts her in the center of a mist. Pictures of the other characters both together and individually also come out.

Close to being canceled, "Dollhouse" earned a second season order after a revolt by devoted fans. "They're not sprinters," creator Joss Whedon said. "And the fact that this is the studio (FOX) where I did those shows, even when they were not on the network, they know that. It was really basically the hardcore fanbase that tipped the scale. And that scale was tippy."

August 21, 2009 04:41:02 GMT

In order to merge well with the new audience, family members of "" have been turned darker. Homer, Marge, Lisa, Bart and Maggie all went through a transformation from being yellow to dark brown in the ad by Angola's TV station Bue. Below the family's couch is the tagline "The Simpsons Now in Angola".

The makeover was made by an ad agency calling themselves Executive Center which base is in the Republic of Angola, a country in south central Africa. Despite the new African look, the dysfunctional family will still be seen in yellow when the show finally premieres via DStv next month.

August 21, 2009 03:57:29 GMT
A new and longer promo of "" season 5 is unleashed by The CW, mocking the real world's blind side of the evil. A narrator describes how life is beautiful and that there is no such thing as "Lucifer" before his voice fades out. It ends with Ruby's voice to Sam in the season 4 finale, "You set him free".

Played by , Lucifer is the biggest foe that the Winchester brothers will face so far. Sam, who was trustingly obedient to Ruby, accidentally broke the seal after killing the last demon, Lilith in the fourth season. Creator Eric Kripke said that Lucifer will still have his angelic features although seething with envy and hate.

August 21, 2009 03:19:52 GMT

Sixteen overweight people get the second chance at life through "" season 8. The reality show has announced the individuals who will compete in losing their body mass index and start a new chapter of their lives at the same time. "We looked for big personalities who are willing to inspire others," casting executive Allison Kaz said in TV Guide's August 24 issue. "They're tired of the life they're living."

The kind of "second chance" here varies in its essence. Abby Rike lost her husband and two children in a deadly car crash and is looking forward to reboot her life. Coming as her competitor is last season's heaviest contestant, Daniel Wright, who wants to continue his journey in losing more weight. There's also 19-year-old Amanda Arlauskas who was voted by viewers during the season 7 finale. She wants to attend her prom night in the way she's always dreamed of.

August 21, 2009 02:38:43 GMT

The producers of two TV shows on The CW have talked about an idea of crossover. Mike Kelley from "" admitted that he has pitched in an idea to Stephanie Savage of "" to have the characters from their respective shows crossing paths someday.

Since "TBL" is taking place in New York City, it would be easier for the models to bump into the Upper East Siders who are now enrolling in Universities. "My idea-since these things happen-there are blackouts," Mike revealed. "The idea is that we have two shows that exist in the same city, and if our cast is on the subway, and their cast is on the subway, and then the subway shuts down."

August 20, 2009 09:35:55 GMT

The third batch of talents joining the finalists of "" this season has been unveiled during the telecast on Wednesday, August 19. Dancing group FootworKINGz almost missed the last spot of the Top 5 this week but was saved by the judges' unanimous vote. As a result, dancers Pixie Mystere have to swallow the bitter pill of almost making it to the final.

The first to be read as a finalist was Texan pianist Jeffery Ou who put aside fellow pianist Bri Bernstein. Singer Lawrence Beamen advanced next, followed by married jugglers Mario and Jenny Ferreira, and breakdancer Hairo Torres. Still not quite pleased with America's votes, judge Piers Morgan said upon determining the fifth finalist, "I think America's made some strange decisions with a couple of these acts."

August 20, 2009 08:51:22 GMT

The CW has released a promotional poster of "" season 3 which is tame enough compared to last season's. It puts all the seven main characters in party outfits with no tags on. Last year, the CW show brought seductive close shots of the cast featuring critical review taglines such as "Every Parent's Nightmare".

"Gossip Girl" begins its third season on September 14, switching time slot with "" at 9/8c. Blair, Nate, Vanessa and the others have all graduated from high schools and are about to enter the world of college. Chuck, in exception, chooses to run his father's business empire while continues dating Blair.

August 20, 2009 08:09:14 GMT

On the heels of a homicide case involving a contestant of the show, VH1 has announced that it will stop airing "" until further notice. In a statement released on Wednesday, August 19, the network said, "Given the unfortunate circumstances, VH1 has postponed any future airings. This is a tragic situation and our thoughts go out to the victim's family."

Ryan Jenkins is one of the contestants of the dating reality show who was suspected of murdering a 28-year-old swimsuit model named Jasmine Fiore. He becomes a person of interest to the police after Jasmine's body was found stuffed in a suitcase and dumped in a trash bin in Buena Park, California last weekend.

August 20, 2009 07:05:54 GMT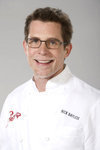 The competition among culinary pros on "" has come to an end with the announcement of a winner. Chicago native Rick Bayless beats Hubert Keller and Michael Chiarello by a few stars in the cooking competition's first season. Rick consequently receives the $100,000 cash prize which he donates to his charity Frontera Farmer Foundation.

In the finale airing Wednesday, August 19, the three finalists must pass four stages of challenges that trace back their past. They must cook their first food memory, dish that made them want to become a cook, first restaurant and what's next. Rick, whose expertise is in Mexican cuisine, brought in hickory-smoked quail, Oaxacan black mole, roast suckling pig cake, and a black rice soup called arroz a la tumbada respectively.

August 20, 2009 06:28:25 GMT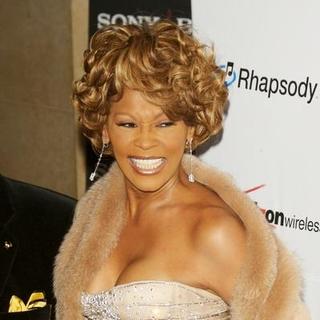 When "" returns on September 14 for the 24th season, it will tag along a big star as the first guest. The talk show fronted by will welcome to the famous couch for the first time in seven years.

In a press release on Wednesday, August 19, Oprah has called the appearance as "the most anticipated music interview of the decade." Whitney will talk about her life in the past ten years and the album, "" which will arrive in U.S. stores on August 31.

August 20, 2009 04:52:20 GMT

After bashing "" and "", "" turns the wheel to "". This time Stewie said, "Am I supposed to care about a guy who has everything?" when Brian the Dog said that he was thinking about voting the HBO show as the winner of Best Comedy at 61st Annual Primetime Emmy Awards.

While beating Brian to bleed, Stewie yelled "Hug this out, Bitch!". He refers to Ari Gold's catchphrase in the first season when he asked Vince's manager Eric Murphy whether or not he wants to hug it out in order to resolve the dispute. After done with his beating, Stewie left Brian and said, "It's 'Sex and the City' with men."

August 20, 2009 04:19:18 GMT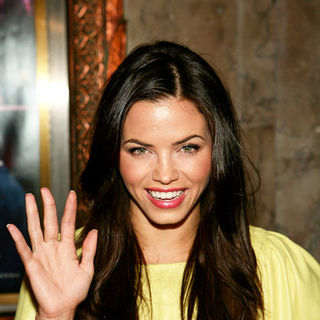 's wife will visit the "" apartment complex in the first season. The actress who made her fame through "" will not get only a one-time stint but will be featured in a multi-episode arc as a young movie studio executive named Kendra Wilson.

Part of doing the business, Dewan's role is to lure aspiring filmmaker Jonah Miller () into the industry. To E! Online, Executive Producer Todd Slavkin described Kendra as "ivy league graduate, wickedly sexy and wickedly smart."

August 20, 2009 03:43:05 GMT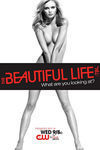 Released via and 's Twitters are the bold promotional posters of "". Featuring four of its main characters, the posters display them wearing nothing but their bodies with the tag of "What are you looking at?".

The girls pictured on the promotional efforts are who plays Raina and who is Marissa on the show. "Thought you guys would dig this," Ashton who is the executive producer of the new CW show wrote. His wife meanwhile released the guys version, putting the pictures of who plays Chris and who plays Isaac. "Well hubby @aplusk I think I prefer these of Ben and Corbin," Demi wrote.