December 09, 2009 03:37:21 GMT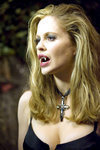 Pam, the Fangtasia screener and Eric's trusted woman, will have more presence on "". In the middle of its casting season, HBO has promoted who puts the character to life to be a regular starting season 3.

Bauer was credited as a guest star in the first two seasons, appearing in a total of 11 episodes. Creator of the vampire show Alan Ball said during San Diego Comic Con this year that he has meatier role for Pam in the third season. Later on, Ball said that he could picture Pam as a lesbian. "I don't know that that's all she is, but she certainly does seem to appreciate the women," he said.

December 09, 2009 02:44:25 GMT

has posted on his official You Tube account, a promo of "" season 4. Slightly longer than the TV spots, this promo shows the pressure that the family put on each other including the literal ones.

During a family gathering, yells that she is being pressured to get married or have a baby like her sisters and . Kourtney herself, is facing the dislike her family give to her baby's daddy, Scott Disick, while Khloe gets the doubt from her parents about her marriage to .

December 09, 2009 01:49:50 GMT
There are talks that is making a shift to small screen, directing a popular TV series based around forensic crime investigation. The clue points to "" or any of its franchise like "" and "" but nothing will be announced before the deal is official.

According to The Pulse of Radio, Zombie is a fan of "CSI" franchise. He also said previously that he was open to any directing project after completing "". Moreover, the director of "House of 1000 Corpses" who is also a musician, wanted to break out of the horror genre.

December 08, 2009 09:00:46 GMT
will officially juggle two shows on MTV next year. The reality show star has been signed to appear on "" again after weeks of negotiations and at the same time, she will begin the production of her own reality show which is produced by Mark Burnett.

"I can officially confirm that Audrina Patridge will appear in the 6th season of The Hills," Jennifer Shoucair Weaver, a rep for the actress, told Us Magazine. "Production will resume shortly after the new year. Next week, Patridge begins filming the pilot episode of her currently unnamed spinoff show, also for MTV."

December 08, 2009 08:23:27 GMT

Counting down to the limited theatrical releases in the U.S., "" is having its cast appearing on ABC's "Nightline". All of the musical's major stars such as aka Fergie, , , , and will sit down with the late night news program's Cynthia McFadden.

These bunch of stars will discuss the new film and dish about their favorite moments during the filming. In addition, they would reveal the surprising details they learned about themselves and each other in the process, and their opinions of the film's award winning director, Rob Marshall, ABC said in the press release.

December 08, 2009 07:13:50 GMT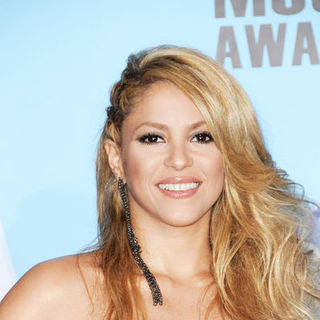 makes a stop on "" and she has even shot her part. The Colombian singer is a guest star on the Disney Channel show as one of Uncle Kelbo's creations. "Shakira doesn't really exist. She's one of Kelbo's creations. It's a complicated thing," Shakira says on the set of the show.

Asked by Access Hollywood whether she's acting or performing, Shakira says with a laugh "I'm acting. I'm actually making fun of myself. I had a great time on set, it was so fun." Speaking further about her acting career, she jokes that she thinks it would be the first time and the last time she's seen acting.

December 08, 2009 06:34:39 GMT

"" hints on its 2010 preview that all will be a little less complicated in the Upper East Side from here, stating "good things happen to those who wait". The drama is taking Winter break to be back on March 8 with the episode "Jenny, Full of Grace". During January and February, the show will be at rest because "" is taking its 9/8c slot.

On another news, actor Andrew McCarthy is on board the show to direct an episode airing in Spring. On why he landed the choice of going back to his roots on "Gossip", McCarthy told People, "They [the cast] are much more savvy than we [Brat Pack] were. We were just a bunch of dumb kids running around."

December 08, 2009 04:47:54 GMT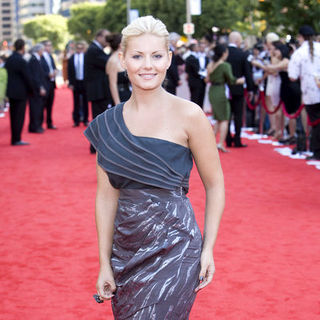 "" gets a buzz from who will be guest starring as a recurring cast. ABC has confirmed that the star of "" will come in six-episode arc starting the eleventh one, which is expected to air early next year.

According to the press release, her character is named Maxine Denver. She is a "strong and successful Chicago professional who is forced to put her skepticism of 'amateur detectives' aside when The Forgotten Network begins investigating a case close to home."

December 08, 2009 04:07:53 GMT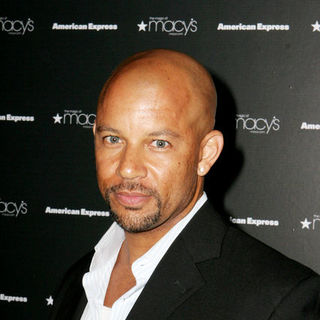 "" is doing a family casting once again after previously hiring 's real-life brother Matt Newton to play the role of the uber-hot Troy. This time, the comedy series is welcoming Chris Williams, who by the last name, is known as the brother of aka Wilhelmina Slater.

Entertainment Weekly that got the scoop said Chris will be featured in an early 2010 episode as Willie's "drag queen doppelganger, Wilhediva Hater." According to a tipster, Willie is hearing that someone is impersonating her regularly as a drag in a club. Trying to shut the act down, she realizes that the impersonator could sub for her during meetings and events. They end up working together.

December 08, 2009 03:13:29 GMT

"" ends its 2009 run and will return on January 18 for the second half of season 7. The official synopsis for episode "Weeks Go By Like Days" is not yet released but from the look of the preview, there will be a bunch of new and old faces that would stir things up between the residents.

In Brooke and Julian's case, there will be a man who is so "smart, funny and attractive" that he will shake the couple's relationship a little bit. Named Alexander, the character is a former pro surfer who switches lane to become a young mogul. Australian actor Mitch Ryan gets his big break to play the role.

December 08, 2009 02:29:03 GMT

is making use of ' situation to have him as a guest on "". The daytime talk show queen reached out to Woods to have him candidly talking about his marital problem and the scandal accusation that had been directed to him in the past few weeks. She however, did not personally call Woods like many have reported.

"I do know there was a blog report that Oprah had personally called Mr. Woods himself - that is not true," Don Halcombe, spokesman for "Oprah Winfrey Show" said. Oprah allegedly requested for on-camera interview with his wife by his side. "Everyone around him believes it is the only way he will salvage any respect or even attempt to rebuild his family man image," a source told Mirror.

December 07, 2009 08:59:08 GMT

is no longer attached to NBC's pilot "" and has been replaced by . The character which O'Connell will be tackling would be an ambitious but "good-natured" lawyer who is friends with Rex and is secretly in love with Rex's fiancee.

Ramamurthy bowed out of the project because of scheduling conflicts just days after his participation was announced. According to Hollywood Reporter, Ramamurthy had made it clear that his already-running show "" will be his priority should both shows end up on NBC's schedule next season.

December 07, 2009 08:11:26 GMT

"" is trimming down its contestants to mere three with the departure of Danyl Johnson on Sunday, December 6. The schoolteacher was denied the chance to be in the final when the public vote did not encourage him to move forward. "I might have gone out in the semi-final but I've gone out to some of the best people I've ever met," he said upon his exit.

The 27-year-old was personally mentored by Simon Cowell. The judge expressed his disappointment toward Johnson's exit, saying "There was nothing more he could have done. He's gone out on a high. He's a gracious loser." Johnson said that he would not give up on singing and would do a couple of gigs after going home.

December 07, 2009 06:56:23 GMT

Deemed as one of the "most incredible endings ever", the season finale of "" next week will see Dexter's family in danger because of his pursuit of Trinity. As the noose tightens, Arthur warns Dexter to back off. But Dexter will do anything to stop Trinity from eluding him, even if that means putting himself on the wrong side of the law.

Rita acknowledges the rocky relationship she and Dexter share, but reaffirms her support. Batista and LaGuerta face the consequences of their actions. Debra unearths a deeply-hidden truth, but not one she expected to find. And ultimately, Dexter and Arthur find themselves on a collision course, leading them to a confrontation that will change their lives forever.

December 07, 2009 06:26:08 GMT

"" can't resist taking a swing out of who is making headlines with his multiple-affair story. On Saturday, December 5, guest starred in a sketch as the golfer's wife who accompanies Woods, played by , in a press conference to address their marital woes.

Introduced by who plays Wolf Blitzer of CNN's "Situation Room", Woods has several bruises during the first press conference. And when he has a slip of tongue about having more than one mistress, the skit is cut into a breaking news of Woods admitted to hospital. As the skit proceeds, he has more and more injuries with the last one being hit with his own golf stick.