July 15, 2009 03:22:54 GMT

There will be a new face when "" returns for the fifth season. Bravo TV has just announced that a "spicy blonde" housewife is added to the line-up to revamp the show. Her name is Alexis Bellino and she is a 32-year-old who "unabashedly lives life on her terms."

Alexis is married to a self-made entrepreneur Jim Bellino. Together they have a three-year-old named James and twenty-month-old twin girls Melania and Mackenna. The family reside in one of the "most prominent and envied areas of Orange County". According to the press release, Alexis, who is a stay-at-home mom, "keeps herself busy by being the best wife and mother she can, and when she does have a free moment, she likes to work out to keep herself looking and feeling her best."

July 15, 2009 02:53:19 GMT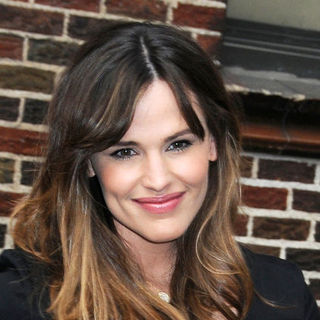 Three years after "Alias" ended its run, is making a return to the network that catapulted her TV career. The actress has inked a deal with ABC to develop some projects through her production house Vandalia Films.

On the downside news, reports that there has been no plan for Garner to star in any of the said projects. However, a network insider says, "If Jennifer wants to make a guest appearance no one is going to stop her."

July 14, 2009 07:21:43 GMT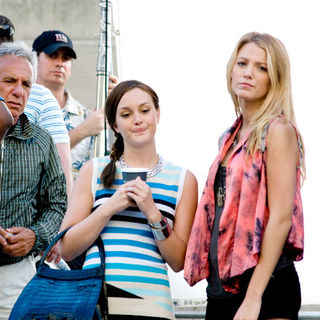 The cast of "" have been out and about to shoot the third season of The CW's series. The latest on-set pictures are released after and filmed a scene at Metropolitan Museum of Art, New York on Monday, July 13.

On the location, Meester's Blair is seen with blue dress, holding a cup of coffee. Lively's Serena then approaches Blair in shorts and gets a hug from her. It is unclear for which episode the scene is shot.

July 14, 2009 06:23:40 GMT

Two guys are left standing on the Monday, July 13 episode of "". Jillian Harris has picked two out of three guys who will potentially be her partner for life, Ed Swiderski and Kiptyn Locke. Going home the third place is Reid Rosenthal who makes Jillian laugh but isn't "at the same place of life" as her.

Ed is the guy who left in the fifth week to pursue his career but was back two weeks later to pursue Jillian's heart. Because he missed a lot of time with Jillian compared to the other guys, Ed flew in his parents to meet Jillian. The bachelorette was surprised by the visit but quickly adjusted to the family as his father confessed that Ed never poured out his feeling like that before. Ed then told his father, "I swear that I would get engaged if she picked me. Honestly. I just have to pull the trigger."

July 14, 2009 04:36:54 GMT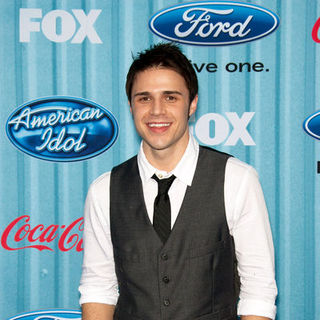 has announced through his Twitter that he won't be showing his face on "" this week. He wrote, "I know I was supposed to do conan on wed, but there was a death in my family." No further detail is released regarding the mentioned "death".

The winner of "" season 8 was supposed to be the musical guest on the talk show this Wednesday, July 15. The stop is slipped in to the running "American Idol" national tour. Allen is scheduled to appear along with 9 other Idol contestants on July 16 at Los Angeles' Staples Center, but no news yet whether or not he will also be absent.

July 14, 2009 03:28:21 GMT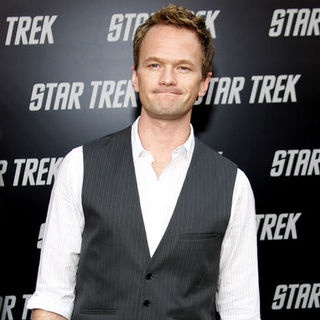 Although the news has surfaced more than three weeks ago, CBS only announced the signing of as Emmys host formally on Monday, July 13. The actor himself is excited to get the role, saying "After having had such a hoot hosting the Tonys, I was thrilled to get the call about the Primetime Emmys."

Harris was lauded for his hosting gig at the Tony Awards in June that garnered huge rating. In the meantime, Emmys is in need to crank up the rating after suffering from a downfall last year. Thus, hiring a TV personality like Harris is considered a wise move.

July 14, 2009 03:02:11 GMT
"" got its last round on Saturday, July 11 and talks about a possible second season are quick to erupt. However, an insider told EW that the series will stick to its one-time scenario although CBS has not released any statement regarding the plan.

The show about a murder rampage revealed its second killer in the episode "Gasp". Later on, another episode called "Sigh" aired back to back to reveal a bittersweet ending involving the revelation, and how four out of the twenty five people coming to the island for the wedding, survived.

July 13, 2009 08:54:34 GMT

With the premiere date approaching, "" is being promoted heavily. Disney Channel has unleashed the first official poster of the TV movie which displays the three Russo siblings with their wands.

Meanwhile, another DCOM Extra is released. The cast like and take viewers to the location of the shooting, which is far different from their usual in-studio location for the series. David was a bit worried about the idea of shooting in a bat cave while Selena was excited to shoot in the rain.

July 13, 2009 07:53:58 GMT

On the next "", Tara confronts Eggs on the status of his relationship with Maryann. Eggs responds, "We take care of each other". Rebuffed by Tara in her relocation efforts, Maryann decides to cast her spell on the staff of Merlotte's, softening Tara up toward her new "family."

In an interview with TV Guide, who plays Maryann explained the complicated triangle between her, Tara and Eggs. In reply to the question why Maryann is so focused on Tara and Eggs, Michelle said "Tara is just the one of the moment, the conduit into this town. Before her, it was Eggs. Before Eggs, it was someone else. After Tara, it will be someone else. The goal is much larger. Tara is just the most vulnerable and the most susceptible right now."

July 13, 2009 06:51:46 GMT

Months before was pronounced dead in June, A&E has commissioned a reality show based on the Jackson family. The shooting has finished and a one-hour "backdoor pilot" tentatively titled "The Jackson Family" came as a result.

According to THR, it follows Jackie Jackson, Tito Jackson, , Marlon Jackson and in their bid to prepare for a new album and Jackson Five reunion tour. Michael's name, however, is not mentioned. A&E is looking forward to air it as a one-hour special next year and will "wait and see" whether it has the potential to be a series.

July 13, 2009 06:06:59 GMT

A video comes out to give a behind-the-scene look at future "" episode. Released over the weekend, the footage shows the Stackhouse siblings, Sookie and Jason, in a car accident. They are amazed and confused on how the two victims walk out of the scene unharmed.

"True Blood", which is in second season, is airing every Sundays on HBO. Accompanied by Bill and Jessica, Sookie uses her telepathic skill to rescue a higher vampire in Dallas. Jason meanwhile, is still tangled in his involvement with the Fellowship of the Sun church.

July 13, 2009 02:33:54 GMT

The first part of the vampire saga on "" is previewed. Disney Channel will air 4 episodes that welcome a vampire family to the neighborhood, starting with "Wizards vs. Vampires on Waverly Place" that airs Friday, July 24.

When a new sandwich shop (the Late Night Bite) opens in Waverly Place, Justin falls in love with the owner's daughter, Juliet. But when his family finds out that they are vampires both parents say they can't date. guest stars as Juliet.

July 11, 2009 06:39:06 GMT

In an effort to spare their leader a shame, a Russian TV channel cuts a segment of "" that mocks Prime Minister Vladimir V. Putin. The channel, which is called "2x2", said through a spokesman on Friday, July 10 that "the given scene in this version was absent."

Originally airing in U.S. back in 2005, the episode called "Free Willzyx" portrays Putin as a leader who is desperate for money. When Kyle calls him about sending a killer whale to space, he demands 12 million dollars. But realizing that it is just a non-serious call from America, Putin curses on the phone and says "Kiss my a** George Bush, this isn't funny".

July 11, 2009 04:46:12 GMT

A new promo of "" is released by The CW. This time, it focuses on the irresistible attraction between Stefan and Elena when they bump at school. "The story of their love, will be written in blood," so read the tag line.

Both Stefan and Elena keep diaries to pour out their feelings. Stefan admits to the silent witness that he simply cannot stop thinking about the mortal beauty he newly met in class. Elena too, becomes fascinated with the mysterious new boy in school but she has no way of knowing he is a centuries-old vampire.

July 11, 2009 03:48:32 GMT

When the news about Bravo TV adding more castmates to "" circulated earlier this week, many speculate that some of the original cast won't be back. However, in an interview with RadarOnline, housewife Jill Zarin revealed that all of them are bound to do the third season.

Addressing the issue that only Kelly Bensimon who has already signed, Jill said she too is looking forward to rejoin the show. "I'm definitely coming back. I know Kelly's already signed her contract. She was the first one to sign on for a third season. I think she signed the thing as soon as they put it in front of her," the red-head said.