April 15, 2009 06:05:21 GMT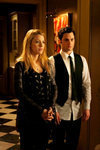 A promo of "" has been released, busting Serena who has just returned from her trip to Spain. The scene involves a conversation between her and Chuck who teased her about sunbathing topless in coastal region of Barcelona and dancing on tabletops.

The nervous-looking Serena then looked for her mother and said that the trip was more like her, Poppy and Sebastian. Chuck then chimed in the end of the promo, "By the way, I saw Poppy Lifton at the Rose Bar last week. It's funny how she can be there, yet still be in Spain with you".

April 15, 2009 04:22:51 GMT

Ended with a cliffhanger, "" has been waiting whether it is given a green or red light from FOX. The official verdict is not yet laid down but multiple sources are informing EW's Ausiello that there won't be a third season for the series starring and .

The second season finale on Friday, April 10 did not manage to pull a large number as only 3.57 million viewers tuned in according to Nielsen TV scan. A source close to the show told EW, "It's done. Everyone has pretty much known for a couple of weeks." Another insider chimed in, "Consider it canceled."

April 15, 2009 03:50:03 GMT
Audience vote can no longer save Steve-O from being eliminated from "". The "Jackass" star and his dancing partner Lacey Schwimmer received the lowest total score as announced on Tuesday, April 14 and therefore leave 7 pairs to battle for the crown.

Steve-O had received low scores from the judges in the past few weeks but accumulated with audience votes, the score managed to put him in the safe zone. On Monday he got 16 out of 30 for his version of Rumba. Len said that "it was no good", and Bruno said that it was simply bad.

April 15, 2009 03:08:53 GMT

This week's theme of "" is an interesting one, "Songs From the Movies" and to add cherry on top is . The actor slash producer slash director knows any soundtrack enough that he is made the mentor for the top 7. However, he won't sit on the judge panel like he did in the third season.

Straight away Quentin is introduced at the beginning of the show, replacing to utter the catchphrase "This.. is American Idol". Simon Cowell then explained that last week the show had an over time of 8 minutes, and therefore each contestant tonight will get comments only from two judges.

April 14, 2009 09:08:01 GMT

is building up her 'self' pile with a guest stint on "". The star of reality series "" is animated as Brian the dog's love interest and has the first look of her cartoon version.

The picture is taking on the promotional photo of "The Hills", featuring Brian in 's position and Stewie posing as . Conrad will fill in the voice herself for the May 3 episode called "We Love You Conrad".

April 14, 2009 08:08:30 GMT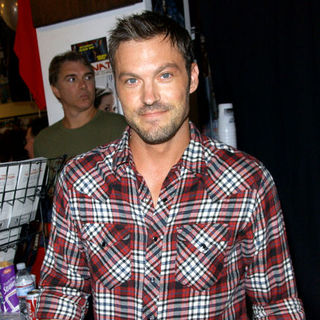 Now that "" has wrapped up the second season and the fate is not yet determined, the actors are roaming free to do other shows. People is reporting that who plays Derek in "Terminator" is cast for a guest-starring role in "".

Anthony, his role is described as "seemingly a carjacking victim but with ties to the case that could cast him in a different light." The episode where he is in "Seeing Red", will be made as the seventh season finale in May. He will start shooting for his part this week.

April 14, 2009 07:23:45 GMT

On April 20, "" will be back for its 21st episode in the second season and this could be the episode fans have been waiting for. Apart from his mission to save his dad, Chuck will have a make out session with Sarah as teased by its preview.

In "Chuck Versus the Colonel", Chuck and Sarah go AWOL to rescue Chuck's father Steve and they discover spending time together without any surveillance allows for uncharted chemistry. As the two get closer, Casey zeroes in on their hidden location. Morgan becomes the pariah of the Buy More after mistakenly getting Emmett promoted.

April 14, 2009 06:48:10 GMT

Tomorrow, April 15, Bravo TV will air its second annual The A-List Awards which had been pre-taped on April 5 at Los Angeles' The Orpheum Theater. A selection of clips taken from the actual D-day are compiled in a player below, teasing who wins and what other highlights are presented at the event.

In one of the clips, , the star of "My Life on the D-List" opens the show with her Broadway-like performance of "I'm on the A-List Now". In the song, she makes references on several celebrities and their eccentricities such as , , and .

April 14, 2009 04:58:12 GMT

Reports on "" minus Simon Cowell have been circulated starting this week but it is quickly denied. To the Associated Press, the acid-tongue judge said that he is in for another year, which is in line to what his contract with FOX has specified.

Cowell sent shock through his fans when he did an interview with The Daily Mirror, revealing that he would rather keep up with his other show "" than "X-Factor" and "American Idol". He stated, "And I have to say that in terms of the auditions, I much prefer doing Britain's Got Talent than X Factor and Idol because they genuinely make me laugh. I have no idea what is coming next. It is genius TV. It is beautifully made and brutally observed."

April 14, 2009 04:20:24 GMT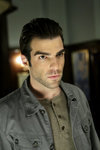 With two episodes left "" presents an episode where the heroes gather up to join forces. On the other side, Sylar continues his unusual partnership and begins to have an unexpected identity crisis. The episode is called "I Am Sylar" and airs Monday, April 20.

Also, Hiro and Ando take measures toward bringing down Building 26. Meanwhile, Matt's new found fatherhood changes his priorities. Elsewhere, Nathan sets a plan in motion to right the wrongs of his government operation.

April 14, 2009 03:43:11 GMT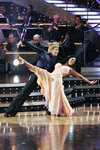 The floor was heated once more when the couples in "" returned on Monday, April 13 to show their new moves. This week, the remaining eight couples performed either of two difficult routines, the energetic Jive or slow and romantic Rumba.

Ty Murray and Chelsie Hightower opened the night with Jive. In order to loosen him up, Chelsie got him to play hula hoop and trampoline, and she also choreographed Texas-two-step-themed jive. Len said that he obviously tried hard but complimented on his effort of giving his best each week. Bruno said that it was a wrong jive while Carrie criticized the footing. The score was 6-6-6, giving it 18 out of 30.

April 14, 2009 02:38:47 GMT
Showtime has set the future of "", ordering another season and setting a final season. The series about the life of King Henry VIII and the women surrounding him, will be back for a fourth season but will end after that.

While the third season which has been running since April 5 is focusing on Henry's relationship with his third and fourth wives Jane Seymour and Anne of Cleves respectively, the fourth season will highlight on his encounter with his fifth and sixth wives, Catherine Howard and Catherine Parr, plus his deterioration that ends up in madness.

April 13, 2009 07:07:53 GMT

Tensions were in the air as "" entered its seventh episode on Sunday, April 12. Following the kicking out of and Tionne Watkins from the boardroom last week, clearly expressed her unhappy felling that Clint Black is still around and was told to join Athena after his no-show in the last episode.

In the two hour-long episode, the two celebrity teams were first given the task to design a package and store display for identity-theft-protection company LifeLock. After being told that they will be judged on brand message, originality, and overall design, the two teams selected their project manager. Athena appointed Brian, while stepped up for KOTU.

April 13, 2009 04:55:28 GMT

It's the makeover time for the remaining contestants of "The Biggest Loser" couples edition season two and two sneak peeks at the episode have been shared. While one of the videos presents the time the final seven contestants are told that they are getting a makeover, the other video highlights on the transformation of one of the contestants.

The first clip begins as host announces that it's makeover week to the contestants. Then, it moves on to show that the remaining seven go to Macy's and meet Tim Gunn, which excites Tara of the green team. The clip also gives out a look at the time they meet Tabatha Coffey at Warren Tricomi Salon.

April 13, 2009 03:24:11 GMT

After a rather tone down episode last week, "" is up for another set of drama this Tuesday, April 14. Through a series of sneak peeks for the upcoming episode, it can be seen that the conflicts never stop in N.Y.C. and some surprises do not end up exactly like the way they are supposed to be.

This week Ramona will butt heads with Bethenny when she calls Bethenny the "underdog" to her face, claiming that her friendship with Jill is based on Jill wanting to save the "struggling" damsel in distress. Meanwhile, Jill makes Bobby promising to give her different car after she finds out that the brand new luxury car he surprises her with doesn't have an iPhone dock.