February 11, 2010 06:53:10 GMT

This week on "", 96 people were slimmed down to 71 in the second Hollywood round. These singer wannabes were grouped in three, four or five and they had to harmonize as well as choreograph a move. Elimination however, is based on individual performance.

First one to come up on stage was Faith, consisting of Charity Vance, Michelle Delamour, and Nicole Rodriguez. They sang ' "Irreplaceable" and they all went through. Next was Team Awesome which grouped Michael Lynche, Tim Urban, Michael Castro and Seth Rollins. Unlike Faith, this lots got split into half with Michael and Tim advancing.

February 11, 2010 03:54:21 GMT

"" may have one more season left on TV. Multiple sources confirmed to EW that the fifth season would be the last of the series but NBC said nothing has been officially decided. The producers have reportedly started telling the cast to be open to other job opportunities so that when the fifth season's production wraps up, they would have had a new project.

The fourth season had its finale on Wednesday, February 10 on DirectTV's 101 Network but it will only debut on NBC this April. Should the report is true, then DirectTV will launch the final season this Fall and NBC will have it starting early next year. Meanwhile, production of season 5 is expected to finish in either June or July, thus the cast are free to pursue pilots that will air in Fall.

February 11, 2010 03:20:13 GMT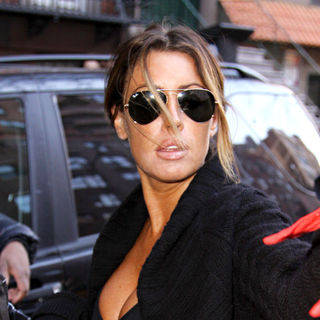 Being ' mistress brings a fortune after all. Rachel Uchitel, the first woman linked to the golfer has landed a TV job on "Extra". The former nightclub hostess would be a correspondent of the gossip channel, reporting on the nightlife "hot spots", a rep confirmed to New York Post.

Uchitel got the gig after host interviewed her earlier this week. She "so impressed producers that she's been offered a job as a special correspondent," the rep stated. There is no clue yet when she would start the job. Meanwhile, a source said, "She won't talk about Tiger, but she talks about how she wants to find a husband and have kids. She only has a few real friends left whom she trusts. She is alone a lot and spends time with her two dogs. She seems very vulnerable."

February 10, 2010 07:42:19 GMT

"" gave a brief preview of next week's episode "The Substitute", emphasizing on the return of Locke. There is hardly any new footage which have not been included in the season's promo other than Locke appearing before Sawyer and promising to tell him everything he knows. The episode airs on Tuesday, February 16.

On another news, "Lost" posted a strong number despite a busy television week dominated by Super Bowl XLIV. The final season premiere on Tuesday, February 2 finished with 12.1 million viewers according to Nielsen's data. It consequently becomes the best performance by "Lost" in the last two years. In its 2009 debut, it had 6 percent less viewers.

February 10, 2010 06:53:51 GMT

A total of 95 people successfully went through in the first Hollywood Round on "". On Tuesday, February 9 night made her debut selecting those whom Simon Cowell, , and celebrity guest judges gave a second chance at the audition tour.

The 95 people chosen to enter the group round were selected from 181 hopefuls. They were grouped into eight and they got to choose to bring instrument or a capella. This bunch included Andrew Garcia, a father who wants to make a change for his son. Garcia brought a rendition of 's "Straight Up" with his guitar and amazed everybody in the theater. Kara called it "genius", saying that Paula would be clapping and shouting when she heard that rendition. He went through along with worship pastor Tasha Leighton.

February 10, 2010 06:21:40 GMT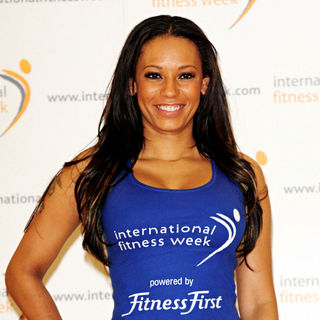 Melanie Brown has offered her services as a judge on Simon Cowell's U.S. version of "" - following a recommendation from the British show's panelist . Cowell is quitting "" in 2011 to concentrate on bringing his hit U.K. talent contest to the U.S., and is currently on the hunt for judges to make up the rest of the four-person panel.

The music mogul is reportedly trying to persuade Brit judge to follow him Stateside, and former Brown wants to be considered for a seat beside the pair.

February 10, 2010 04:24:52 GMT

Jake Pavelka has come forward to address the heartbreaking situation when Ali decided to leave "" to pursue her career. The commercial pilot said that he was so hurt when Ali made the decision that it felt like gave him a jab on the jaw.

In his blog posted by People, Jake gave a rundown of how the hometown visits made him feel good and how going back to L.A. was upsetting. "After visiting all the families, I felt really good about where I was in this journey. Then I got back to L.A. and the bottom dropped out. My heart crumbled when she told me her boss demanded her back at work. I didn't actually think she would leave me. We talked about it for three hours that night while the poor women at the rose ceremony just waited."

February 10, 2010 04:00:14 GMT

A scene is clipped from the upcoming episode of "", presenting Damon and Stefan discussing about Elena's kidnapping. Stefan pleads to her brother if he knows anything about Anna's plan but Damon answers that he honestly hopes that Elena dies.

"Fool Me Once" airs on Thursday, February 11 as the last chapter of the Tomb story. Executive producer Julie Plec said, "That tomb gets opened and there are vampires in that tomb. And some crazy stuff goes out of that tomb. A lot of big bad things are revealed as a result of that tomb being opened. And there's a very tragic outcome."

February 10, 2010 03:01:46 GMT

The CW has begun separating which shows will be back for another season and which are not. "" and "" are unfortunately found among the uncertain pile since the execs are not exactly pleased with their ratings.

Spoiler TV is running a story that the network is ready to renew "", "", "", "", "" and "". The official announcement of the pick-up reportedly will be made next month.

February 09, 2010 09:23:36 GMT

is giving wings to "Charlie's Angels" - the actress is making plans to bring the hit TV series back to the small screen. Barrymore has produced and starred in two film adaptations of the 1970s show - and now she's breathing new life into the franchise, which launched 's career, by reviving it for TV.

Barrymore is currently scouting a new trio of sexy crimefighters and insists they must be "incredibly capable, but not take themselves too seriously. That's a tough combination to find." Meanwhile filmmaker McG, who directed Barrymore in her Angels films, will serve as consultant on the project - and is aiming to diversify the team of secret agents.

February 09, 2010 08:13:04 GMT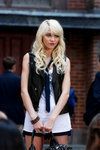 "" won't be back until March 8 but a few glimpses into the second half of the third season have been compiled in a new teaser. Among the highlights of the episode called "Jenny, Full of Grace" is the fact that Jenny would like to try losing her virginity and Serena is there to give her some advice.

has been cast since last year to be the bad-boy who would complicate Jenny's life. From the look of the teaser, Zeger's Damien will create quite a scene during a party where he throws a punch at Chuck. Also, Rufus is very much against the relationship mainly due to Damien's involvement with drugs.

February 09, 2010 06:55:43 GMT
Next week on "", Nathan tries to help Haley and Jamie confront Lydia's (guest star ) seemingly hopeless situation. Brooke and Julian navigate their volatile relationship in the midst of a hectic movie shoot.

Meanwhile, Clay and Quinn spend some time apart, and Miranda (guest star ) tries to prove to Grubbs (guest star Michael Grubbs of the band Wakey!Wakey!) that she's the right person to produce his album.

February 09, 2010 04:41:33 GMT

Boosted by a performance from and the numerous TV spots, Super Bowl XLIV posted a very strong number on Sunday, February 7. Nielsen has scanned over 106.5 millions of people watched New Orleans Saints defeating Indianapolis Colts in the Miami showdown. It was the largest audience for a single broadcast in U.S. TV history.

With the number, Super Bowl XLIV on Sunday night beats last year's broadcast of Pittsburgh Steelers vs Arizona Cardinals Super Bowl by 7.8 million in difference. But more importantly, it snatches the record of the most watched broadcast in U.S. TV history from the 1983 series finale of "M*A*S*H" (106 million).

February 09, 2010 04:07:30 GMT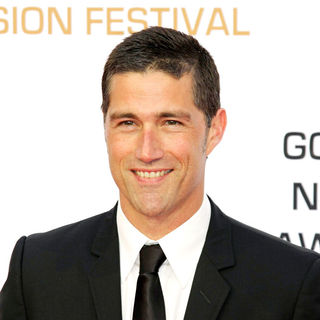 was never intended to be a "" regular - producers of the hit TV show planned to kill off his character in the second episode. The actor has become a familiar face on TV screens over the last few years, playing Dr. Jack Shephard in six seasons of the mystery drama.

But Fox admits the show's creators originally had very different plans for his character. He says, "Damon Lindelof and J.J. Abrams thought it would be cool to set Jack up as the hero, and then kill him off in the second episode. But various people told them they thought this would be a bad idea."

February 09, 2010 03:47:13 GMT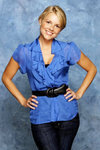 It was a hometown visit week on "" and one woman voluntarily left the show although her family loved Jake Pavelka. Ali, the 25-year-old advertising account manager from Williamstown, MA chose her career over Jake, leaving the show before the rose ceremony took place.

Ali first came to Jake's hotel room in Los Angeles, telling him that she had a difficult decision to make and was hoping that he would help her. "I can say we have something really special," Jake said to her. "Life is about minimizing your regrets. You just have to weigh which one is going to be a bigger regret. ...Selfishly, you know, I would say, you know, stay here and take a chance on me. But, I can't, right now, guarantee you I'm going to put a ring on your finger."