January 18, 2010 02:46:43 GMT

More names and titles are read out at the 67th Annual Golden Globes and 's is among them. The actor represents "" to win the first award for the comedy series. has lost the title of Best Actress in Comedy to earlier at the event but the show is still running for Best Comedy Series. Unfortunately Baldwin is a no-show. Presenters and thus receive it for him.

Before Baldwin's victory, "" won its second award of the night. hopped on stage to be handed Best Performance by an Actress in a Mini-Series or Motion Picture Made for Television. Looking very nervous, Barrymore said on her acceptance speech, "Oh, God, I'm not very good at this," before going on thanking the producers for giving her the role of eccentric "Little Edie" Bouvier Beale although she's known to be a goofy actress.

January 18, 2010 02:23:08 GMT

The best in television and movies are honored at the 67th Annual Golden Globe Awards on Sunday, January 17. Winning the first prize from the event is for Best Performance by an Actress In A Television Series - Comedy Or Musical on "". Collette had previously won 2009 Emmy Awards for the same category.

"Gee thank you so much. This is a real pleasure," Collette said in her acceptance speech. "The last time I came here 15 years ago I was on the loo and missed my whole category."

January 16, 2010 07:33:27 GMT

"" has released a well over two minutes clip that reveals how Sam got in a psychiatric ward at the first place. Dean tells the attending doctor that his brother has been talking about the Apocalypse and how he was responsible for it. Sam recounts the real event in the end of season 4 that saw him killing Lilith and unleashing Lucifer.

A former hunter named Martin, who is currently institutionalized, calls Sam and Dean for help investigating a case in the mental hospital. The brothers get themselves admitted as patients to check out the mysterious monster that is attacking the patients, but their incarceration pushes both to the breaking point as they unleash their inner demons against each other.

January 16, 2010 07:02:23 GMT

has come clean that he wants to guest star on "" because of the lead actor. "As long as I can do a scene opposite , I'd be happy," the singer told PopEater. "I just want a couple moments where I can just look and be like, 'Hmmmm.' Just some eye contact and I'll be really happy."

Adam previously denied an appearance on "" on Twitter and went on having a wish list to make a cameo on other shows. Citing "Gossip", he said at that time that was the luring factor. Adam elaborated he would be the perfect fit as Blair's shopping buddy.

January 16, 2010 04:35:48 GMT
Chris Harrison believes Rozlyn Papa is held responsible for making "" scandal big. Therefore, he has every intention to have her back on the show so that she can explain it to him about what really happened behind the scene. For one thing, Chris is friends with producer Ryan Callahan who was accused of fooling around with Rozlyn.

"Hopefully she will come on to the 'Women Tell All' episode and sit down and talk to me," Harrison says via New York Post. Harrison regrets the fact that Ryan's were leaked earlier this week. "...because that was never our intention," the host states.

January 16, 2010 04:15:15 GMT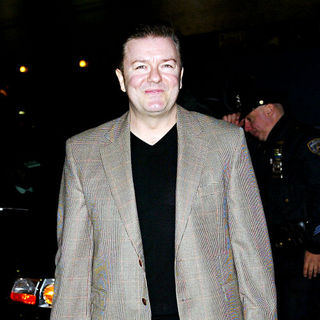 is planning to reprise his "" character in the U.S. version of the hit sitcom, according to tabloid reports. Gervais retired bad boss David Brent after just two seasons of the hugely popular British program, before taking the show to the U.S. where it has become a massive hit with playing paper company executive Michael Scott.

Gervais has always rejected reports he'll resurrect Brent for the U.S. version, but he hinted at a change of mind during a press tour to promote his new HBO stand up comedy special this week, January 15. And Entertainment Weekly columnist Michael Ausiello claims the star is plotting an appearance in the forthcoming sixth season.

January 16, 2010 04:00:18 GMT

made a joke out of on "" on Thursday, January 14. Appearing via satellite to answer Leno's Ten at Ten, Kimmel said a good that he did earlier this week was a combination of "Sylvester the Cat, Curly from 'The Three Stooges' and Scrappy-Doo."

Later on Kimmel touched the sensitive issue of being shoved from the 11.35 P.M. slot in order for Leno to take the spot. Asked whom he would like to have as guest, Kimmel answered, "It would be you and Conan at the same time, because I have a lot of questions for you." Kimmel said it would be a 12 at 12 instead of 10 at 10.

January 16, 2010 03:26:49 GMT

Martin Scorsese is costing U.S. network HBO a fortune - the pilot of his new TV series "" has reportedly taken a $50 million chunk out of the broadcaster's budget. The legendary auteur is turning his attentions to the small screen, bringing 1920s gangland New Jersey to life in the story of America's Prohibition Era.

And the Oscar-winning director hasn't scrimped on costs for his TV debut - the first hour-long episode of the lavish drama has set HBO bosses back $50 million, according to New York gossip column PageSix. An insider tells the publication, "It's a huge period piece with a gigantic cast."

January 16, 2010 03:24:21 GMT

Simon Cowell is hoping to sit alongside 's ex-husband Tommy Mottola when he launches his British talent show "" in the U.S. The tough-talking music mogul quit his role as a judge on "" this week, January 11, to concentrate on taking his U.K. singing contest Stateside. And he already has several stars in mind to join him on the show's judging panel - including Mottola, , and British singer .

Cowell tells New York Post gossip column PageSix, "On X Factor, you get to mentor the artists, so you have more of a role. It's frustrating sometimes when you sit there and you haven't been able to change their songs, or how they perform, or what they wear... It's pointless hiring judges who don't know anything about the music business. I'll probably go and find someone who did what I did for a living. I was an A&R guy for 20 years. I thought Tommy Mottola would be a good choice. He was the guy who was the head of Sony - he guided Mariah - very flamboyant, knows what he's talking about."

January 16, 2010 03:03:37 GMT

It is now confirmed that major networks will accommodate a global telethon to raise money for the victims of Haiti earthquake. MTV, ABC, CNN, The CW, HBO, BET, FOX, and CBS are listed as the networks that will air a commercial-free broadcast on January 22. This means, "" return will have to be pre-empted.

will helm the broadcast from Los Angeles while the New York City and Haiti will be covered by and Anderson Cooper respectively. A two-hour special, "Hope for Haiti" will be aired live at 8/7c, featuring musical performances, celebrity appearances as well as live news report from CNN. Names of celebrities participating will be announced soon.

January 16, 2010 02:38:37 GMT

In the middle of NBC's late night shows' mess, gave what the audience suppose to have on normal days, a laughter. The host of "" put on his costume again to deliver an acoustic and mournful rendition of General Larry Platt's "Pants on the Ground". He previously covered the theme song of "The Fresh Prince of Bel-Air" as the veteran singer.

Platt is the "" contestant whose self-penned song "Pants on the Ground" made him an overnight sensation after the Atlanta audition was aired on Wednesday, January 13. Judge Simon Cowell said after he sang the song, "I have a feeling it would be a hit."

January 15, 2010 09:43:47 GMT

There is a huge possibility that "" will not return on The CW as scheduled. The network reportedly will participate in a telethon of "Hope for Haiti", a concert/charity event aired in multiple networks to raise fund for the victims of Haiti earthquake.

"Smallville" was set to air the remaining episodes of season 9 starting January 22 but the sudden tragedy has drawn celebrities to conduct a speedy program on the same date. There is no official statement yet from The CW but should it really happen then the highly-anticipated special episode "Absolute Justice" will also be delayed. The episode which will be wrapped in a TV movie format was scheduled to air on February 5.

January 15, 2010 09:17:46 GMT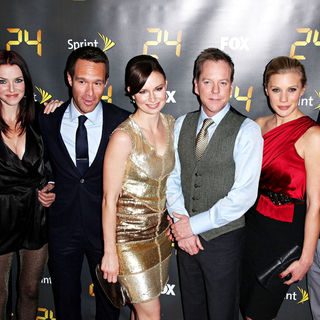 In anticipation of the TV premiere of its eighth season, "" organized a party which was attended by both the stars and the crew. From who plays the centric character Jack Bauer, the event also witnessed the arrival of episodic writer Howard Gordon.

The red carpet event was held at the NYU Skirball Center For The Performing Arts in New York City on Thursday, January 14 night. and stunned the photographers with her gold minidress and red one-shoulder respectively. While some of the men preferred suit, Sutherland and chose to go casual with vest and jacket respectively.

January 15, 2010 09:03:19 GMT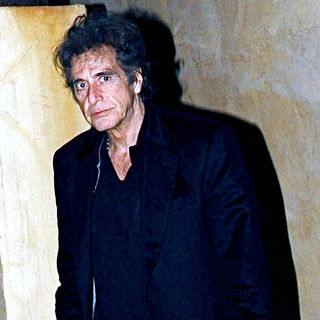 Al Pacino is to play euthanasia activist Dr. Jack Kevorkian in a star-studded new TV movie. The movie star will team up with , and in Barry Levinson's "".

Kevorkian was dubbed Dr. Death when he stunned the world with his "Mercy Machine" in the early 1990s, and performed his first assisted suicide. As a doctor, he also builds controversy with his epic legal battles defending a patient's right to die.

January 15, 2010 08:11:16 GMT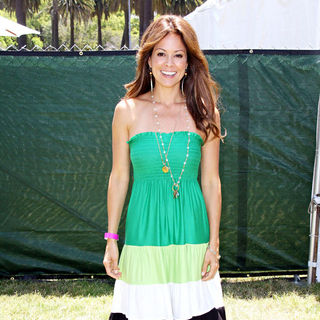 Through a press release, TV Land announced that it has appointed to be the new host of "". The former champion of "" will be officially on board the modeling competition show in the third season. There is no aimed date yet for the premiere of the new season.

Production is set to begin next week in Los Angeles, CA. Along with Burke, model and TV reporter Roshumba Williams is joining the series as a judge. She will assist celebrity stylist Robert Verdi and Wilhelmina president Sean Patterson.