February 18, 2010 04:49:08 GMT

As the news came out that has settled the lawsuit with TLC, one question remains whether he will still be the network's star. For once, a confidential contract leaked on Wednesday, February 17 stated that "the whole Gosselin family remain under contract with TLC."

This possibility is fueled by Jon's attorney Mark Heller who said, "Jon has expressed his desire to close the litigation chapter of . ...He's hoping that TLC will move forward with the best interest of the Gosselin family." He added, "Sometimes litigants kiss and make-up, finding their relationship is much better the second time around. As Jon's attorney, I truly hope that this new adventure for TLC and the Gosselins is a much more joyful journey."

February 18, 2010 03:40:23 GMT

24 contestants who survive the Hollywood week on "" this season include judges' favorite Andrew Garcia. He was pitted against Thaddeus Johnson in the last spot for the 12 guys. said that Thaddeus was great but unfortunately not great enough to advance to the next round.

In the first half of the show, the judges had given admittance tickets to Tim Urban, Janell Wheeler, Tyler Grady and Lacey Brown. The latest one made it to the Top 50 in season 8 but she was cut in the Top 36 when the judges picked Meagan Joy over her. In the next few minutes, the judges passed along the good news to Joe Munoz, Ashley Rodriguez, and Alex Lambert.

February 18, 2010 02:44:04 GMT

It is now a confirmed story that Shannon will be seen again on "". Creators slash producers Damon Lindelof and Carlton Cuse have approved the story to EW, saying will return to the show that killed her character in season 2.

Although spilling the fact that Grace will be in the final season, the producer duo refuse to elaborate in what way Shannon would be back. "We're really excited about having her back on the show and we have a good story for her," Cuse says shortly.

February 17, 2010 08:38:20 GMT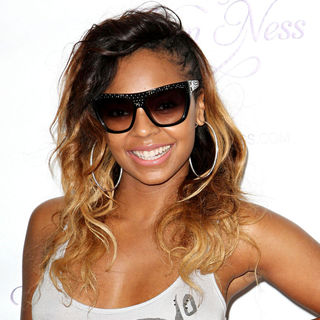 R&B star has teamed up with the producers of "" and "" to create a new reality TV contest. The singer/actress has just signed a deal with the brains behind Reveille Productions to produce and host her own version of "".

Details of the show are being kept tightly under wraps, but Ashanti's manager mother Tina Douglas tells WENN, "It's an unscripted television show that is definitely music related. We'll be revealing more in the coming weeks. She has her own record label, called Written Entertainment, and the show is going to revolve around her label... It's going to be really big."

February 17, 2010 08:35:08 GMT
Sarah Palin took the "" down syndrome joke seriously. The former Alaskan governor wrote in her Facebook and appeared on Bill O'Reilly's show to explain why some things are not meant to be jokes and to ask "when enough is enough."

On Sunday, February 14, "Family Guy" aired an episode where Chris fell for a girl with down syndrome. During their date, Chris asked her about what her parents do and she replied, "My dad's an accountant, and my mom is the former governor of Alaska." Palin happened to be in that position and her youngest son Trig has down syndrome.

February 17, 2010 07:06:02 GMT

In the last episode of "", Jin was in shock when learning that it was Claire who came out of the bush with rifle in her hand. She had shot Aldo and Justin to death in attempt to help Jin. It looks like next week's episode will still revolve around the blonde who is on the hunt to find her son.

"Lighthouse" airs on February 23. As usual, ABC goes extra stingy in releasing details of the new episode as well as new footage. The glimpses show once again Jack smashing the glass hour and Kate pointing the gun to an unknown person behind her.

February 17, 2010 05:04:31 GMT

The excruciating pain resulted in waiting for the return of "" is slightly healed with a new sneak peek to the -themed episode, "Hello". In the one minute clip, fans can get the first look of who will play Jesse and Sue in a cone bra that resembles Madonna's classic attire.

The show has acquired the catalog to Madonna's songs which will be used in the April 13 episode. Heard from the preview is singing "Express Yourself". Other songs which reportedly would be featured are "Papa Don't Preach" and "Vogue". The former allegedly will be sung by Quinn while the latter will come from Sue's pipe. The rest of the songs like "4 Minutes" may be performed by the ensemble.

February 17, 2010 04:28:48 GMT

Breaking off from the tradition, "" announced seven out of the Top 24 finalists early. Those who made it among others are Casey James, the Texan who took off his shirt before the judges, and Michael "Big Mike" Lynche whose admittance to the final round was already spilled by his father to a local paper.

Casey and Big Mike are joined by Didi Benami, 23, of Los Angeles; Lee Dewyze, 23, Mount Prospect, Ill.; Katelyn Epperly, 19, West Des Moines, Iowa; Aaron Kelly, 16, Sonestown, Pa. and Todrick Hall, 24, Arlington, Texas. These bunch of people stood out among the 71 contestants who made it in the group round last week. They advanced from Top 46 to Top 24.

February 17, 2010 03:51:32 GMT

Gia was sent home from "" this week but it was the tiny segment of Ali Fedotowsky's phone call that made the headlines. invited Ali to her couch in an episode airing Tuesday, February 16 to talk about what she thought of Jake Pavelka's rejection.

Ali left the show last week when her boss demanded her to come back. But she gave Jake a call this week to tell him that she wanted a second chance, saying she made a safe choice instead of the right choice. Jake said no to her, claiming he had moved on so far with the other three women and would not send either one of them to have her back.

February 17, 2010 02:56:09 GMT

The CW has laid down the early verdict and five shows are confirmed to be back in Fall 2010. These renewed shows include the expected one, "", which has become the new breakout hit being the network's most-watched show (4.6 million viewers) and the network's number one show among adults 18-34 (2.5/8).

CW also has faith in "" which has TV's largest percent increases from DVR playback. The show nearly doubles its women 18-34 live-only ratings once live+7 data is included. The other returning series are "", "" and "".

February 16, 2010 09:23:06 GMT

Baze starts to invade Cate's life in the upcoming episode of "". Pressured by radio station management, Cate and Ryan reluctantly agree to let Baze join them on air for what turns into a public therapy session.

Meanwhile, Lux tries to get Jones (guest star ) to drop the charges against her boyfriend, Bug (guest star Rafi Gavron). "Truth Unrevealed" airs on Monday, February 22 after "".

February 16, 2010 08:26:48 GMT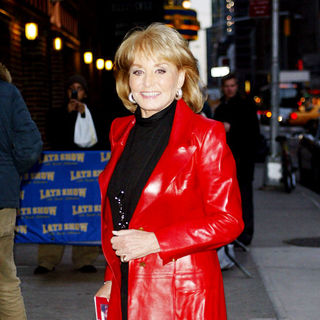 Through her appearance on "", announced that starting 2011, she won't continue having Oscar night special which she has done in the last 29 years. Thus, this year's "Barbara Walters Special", which will be aired before the Oscars on March 7, will be her last.

"ABC has asked me to keep doing these specials as they have been so successful," Walters began. "And I'm thrilled we have such great stars and have such a wonderful show - but to be honest, I feel like I've 'been there, done that'."

February 16, 2010 07:32:54 GMT

Haley walks in to find her mom lying unconscious on the kitchen floor and realizes that things are not going to be the same again. In the next "", Nathan comforts Haley who says she is not ready to let Lydia go.

As Brooke angrily deals with Alex's tryst with Julian, Lydia's condition worsens, prompting Quinn and Haley to try to reconnect with Taylor. Meanwhile, Clay is forced to deal with Katie's unsettling advances, and Nathan helps Jamie come to terms with Lydia's impending death.

February 16, 2010 06:21:04 GMT

In the next episode of "", as Jack Bauer enters the early morning hours, the nation remains vulnerable and President Taylor presses on with her international peace process. With the possibility of colossal failure facing CTU, people start looking at who is to blame and things get personal when operatives take matters into their own hands.

"12:00 AM-1:00 AM" airs on Monday, February 22. Beside the preview released at the end of this week's episode, FOX has also released a clip which involves Farhad Hassan demanding to know what's going on in the warehouse.

February 16, 2010 03:35:11 GMT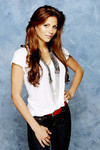 Gia makes her exit from "" season 14 when Jake Pavelka did not hand her a rose. This leaves the final two between 'fans favorite' Tenley and 'villain' Vienna. "To send Gia home was just horrible for me. ...I made her cry and it just broke my heart," Jake said. "I hate that I hurt someone that I love."

Earlier in the night, the three girls joined Jake in a trip to St. Lucia where they each get a solo date. Gia was the first. Jake took her for lunch in a local restaurant and he bought her a necklace. They watched the sunset on the beach and started making out before heading their way to Snuggler's Cove where they intend to have dinner.