December 22, 2009 03:37:32 GMT

The first a cappella group ever to win "" has been selected during Monday, December 21 finale. All-male sextet from San Juan, Puerto Rico, Nota, finished first after the audience vote was summed up. In the second place is Beelzebubs and in the third place is Voices of Lee.

The finale was kicked off with the final three singing 's "I Still Haven't Found What I'm Looking For". Voices of Lee then belted out Ben King's "Stand by Me", Beelzebubs tackled ' "Where Is the Love?" and Nota sang ' "Lean on Me".

December 22, 2009 03:07:21 GMT

The key arts to "" season 9 are released and splashed with the slogan "They All Start Somewhere". Marking the date January 12 as the premiere on FOX, the five posters display models singing at sidewalks, train stations, in a band, in a car and also lining up for the singing show's audition.

On another news, FOX has just announced that it is making a swap at "Idol" Wednesday schedule. Instead of occupying the 8/7c hour as previously scheduled, the result show will now be placed at 9/8c hour which means "" is bumped to 8/7c.

December 22, 2009 02:22:57 GMT

"" no longer makes the funny out of . In respect of the late actress, the variety show has pulled off a sketch that satirized her from online platforms such as Hulu.com. The site has put up "Unfortunately, this video is no longer available" in replacement of the clip.

Two weeks ago, "SNL" regular Abby Elliott channeled Murphy in the show's "Weekend Update". It basically mocked Murphy's sudden exit from movie project "". who was the anchor of the so-called news segment said, "It was reported this week that actress Brittany Murphy was fired from her upcoming film, 'The Caller', for being a detriment to production."

December 21, 2009 08:56:46 GMT

It is now confirmed that the twentieth edition of "" will be an All-Star cast. Called "Heroes Vs. Villains", the edition will consist of 20 people from the previous 19 seasons who will have to survive the hard terrain again in a jungle deep inside South Pacific.

One side is chosen based on skills, deception, manipulation and duplicity. These ten are called the Villains. The other side, which is for Heroes, is defined by their integrity, courage and honor. Together they will seek either revenge or redemption.

December 21, 2009 07:33:18 GMT

Showtime has released the first sneak peek to two of its returning shows, "" and "". The dark comedy shows will enter its 12-episode second season starting March 22 at 10/9c and 10.30/9.30 respectively.

"Nurse Jackie" is centering on the titular character played by . She is a brilliant nurse, the kind that patients desperately need. However, she herself is very flawed, needing Vicodin or other pills to get through her days and keeping her married life to have an affair with her co-worker.

December 21, 2009 04:10:48 GMT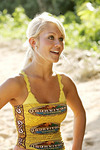 Natalie White, the 26-year-old whom Russell Hantz took under his wings, has won the Samoa edition of "". The former pharmaceutical sales rep from Van Buren, Arkansas took the title of sole survivor when she gained 5 out of the 7 votes from the jury panel.

Russell, in the meantime was placed second with two votes while Mick Trimming who got none was crowned the second runner-up. The finale on Sunday, December 20 begun with the elimination of Jaison and Brett in respective order. Brett won his third immunity but in the final immunity competition, Russell beat him.

December 21, 2009 03:31:13 GMT
ended "" 2009 run on a high note when he appeared as the host on Saturday, December 19. The "" actor brought out the laughter with sketches and digital shorts in which he participated in a Mexican talk show, kissed a man in lips, and wore pajamas while dancing.

In his opening monologue, Franco said to the audience that it was his second time hosting the show. He also talked about his latest stint, "", which many thought is a set back. Revealing that he makes career choice based on random suggestions, he brought out the rolling machine and started taking out the papers. Among the suggestions was "playing dead body in ''."

December 19, 2009 07:08:07 GMT

The last three episodes of "" before it goes off the screen permanently are teased through a new promo played at the end of Friday, December 18 episode. Called "Getting Closer", "The Hollow Men" and "Epitaph Two: Return", the episodes will see the company under liquidation threat and how people inside the dollhouse are trying to defend the situation.

After struggling with rating in the first season, "Dollhouse" eventually gets the ax from FOX last month. Since all the thirteen episodes in season two had gone into production by the time FOX announced its cancellation, they are all going to be aired. The series will wind down on the finale airing January 22. FOX has not determined which show will occupy the Friday nights in midseason.

December 19, 2009 06:31:56 GMT

One big "" fiesta is heading to Direct TV. In anticipation of the sixth and final season of the sci fi series, the cable is offering fans the opportunity to re-live the excitement when The 101 Network begins airing recap specials covering the first five seasons. Starting Saturday, December 26, fans can delve into six specials that include words from the creators Damon Lindelof and Carlton Cuse.

It will be kicked off at 9/8c with "Destination: Lost" where stories of Oceanic 815 survivors and the mythology that build up the show are offered. For the next weeks every Saturday, the specials present "Lost: A Tale of Survival", "The Lost Survivor Guide", "Lost: Past, Present & Future", "Lost: Destiny Calls", and "Lost: A Journey in Time".

December 19, 2009 04:42:10 GMT

Being a solid performer since its debut in late October this year, "" is given a vote of confidence by USA Network. Executive Producer slash creator Jeff Eastin confirmed that the show has received the second season order, writing on Twitter "White Collar season 2 pickup is official! Congratulations to the best cast and crew on television."

USA itself has confirmed the pickup, releasing a statement through its original programing president, Jeff Wachtel. "Jeff Eastin created a show that was both on-brand and that arguably took USA Network to a new level of sophistication. After breaking out of the gate so strongly, and with finale ratings that actually exceeded the premiere, 'White Collar' was a lock for a second season," Wachtel said.

December 19, 2009 04:05:59 GMT

The latest face to join "" in the third season is Lindsay Pulsipher, a former actress of "" before the show got canceled by A&E. She will play Crystal Norris who in the casting call is described as "a mysterious and hauntingly beautiful young woman in sundress" walking barefooted.

Pulsipher will share a few scenes with for her character is said having "an electric connection" with Kwanten's Jason before disappearing into the forest. The casting did not note the role as heavily recurring, thus it is possible that Crystal will only appear in one episode or two. Furthermore, the call was made for the second episode where Sam's family will also make their first appearance.

December 19, 2009 03:14:05 GMT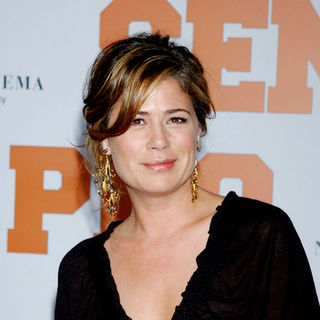 "" team is hoping that could return to the show after the actress is well enough to get back to work. Tierney was diagnosed with breast tumor earlier this year and had to abandon her commitment to "" although she had shot the pilot. Her role has since been given to .

Nevertheless, Tierney is still a recurring on "Rescue Me" as Kelly McPhee. Executive Producer Peter Tolan told People during Hollywood Radio and Television Society luncheon that he has a plan to make McPhee come back for seventh season.

December 19, 2009 02:33:51 GMT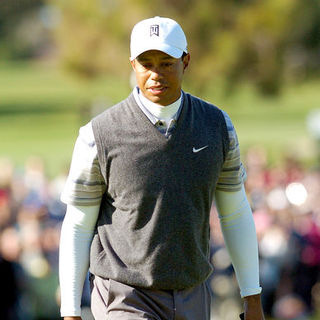 TLC clears up its TV schedules for almost one week from Sunday, December 20 to give the slot to "The Secret Life of Tiger Woods". The special is actually that airing as part of NBC's "Dateline" but in its promo which has just been released, TLC said that they present the "untold story" of and with "new intimate details".

"The most famous man in Golf has rapidly become infamous thanks to recently publicized indiscretions off the green," TLC in its description of the special stated. "As Tiger shuns the media spotlight alleged former mistresses have come forward in droves to reveal salacious details about their affairs."

December 18, 2009 08:20:00 GMT
In a newly-released clip, pushes to the limit about investigating a spousal abuse case, to the point where there is yelling. McDonnell makes a return as Captain Sharon Raydor on the season 5 finale of "" this upcoming Monday, December 21.

Capt. Raydor approaches Major Crimes about delicately looking into a possible case of spousal abuse involving one of her female officers. "[Brenda is] put into a very awkward position," creator James Duff said. "She doesn't like having to help out Capt. Raydor. She takes her orders very literally - so literally that she's indirectly responsible for someone being shot."

December 18, 2009 06:55:41 GMT

has the choice to say yes or no to . Harpo Productions confirmed that they have been trying to get the golfer, who is in the middle of marital woes, to appear on "" and control the rumor mills with his side of story.

A rep for Harpo acknowledged on Wednesday, December 16, "We have reached out to Tiger Woods' representatives, but nothing is confirmed." An appearance on "Oprah" is deemed the most suitable platform for Woods to clean his name because the host has the tendency to put her guests on the lighter side.