March 01, 2010 08:40:00 GMT

In the middle of his messy personal life, keeps his career intact by making a guest voice appearance on "". The actor, who was accused of strangling his wife on Christmas vacation, is animated on the cartoon wearing his signature "" shirt.

Not only Sheen, the particular episode also features and again, . The latter had appeared twice in the show, first in 2005's "Peter's Got Woods" and the second in 2008's "Back to the Woods". Like Sheen, Wood and Woods fill out the voices of their respective characters.

March 01, 2010 07:51:11 GMT
's Will Schuester is not exactly the man he is, according to who plays his wife Terri. The actress spilled that the supposed protagonist has his flaw after all, and it will show when "" returns on April 13.

"It's all switching up, Terri was supposed to be so awful," Gilsig revealed to Perez Hilton. "But Terri was driven by love, and it turns out that Will is a whore. Lets just say Terri was right." There was a rumor circulating that Will is going to kiss 's character who reportedly is the coach of rival club, the Vocal Adrenaline.

March 01, 2010 06:55:58 GMT

FOX has shared a 30-second promo of its new series "" that gives the background story of the whole comedy. Three young brothers find a dad-to-hire in a local sporting good store after meeting Ron Snuffkin who coincidentally needs money to pay his debts. Ron is in for a surprise when discovering how messy the boys' life is, literally.

The series premieres on March 14 at 8.30/7.30c. When the Gunderson boys Brandon, Gary and Robby hire Ron to pretend to be their father after their real father goes to prison, they find out that there's more to their "fake" dad than meets the eye. Ron has to enroll them in school, convince Robby's teacher to keep him in her class, sweet-talk the principal, locate mint-condition toy soldiers at his grandmother's house and avoid a thug who wants his money.

March 01, 2010 06:28:51 GMT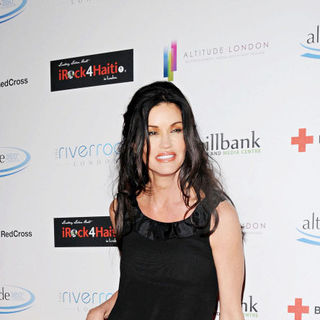 won't stop at having a reality show surrounding her modeling career. The self-proclaimed the world's number 1 supermodel is brewing a new reality show which sees her as a cougar feeding on young men to serve the purpose of her romantic life.

The project is made as a dating kind of show where "boy toys" will compete for her attention by "waiting on her hand and foot", TMZ reported. The 55-year-old is teaming up with Wikked Entertainment in getting the work done but she has not had any network to air it yet.

March 01, 2010 04:29:06 GMT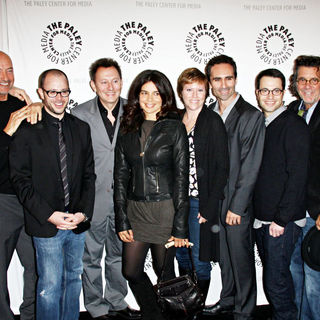 On Saturday, February 27, "" took the baton from "" that kicked off this year's Paley Festival on Friday. Several in attendance to support the sold-out panel were the show's producers, Damon Lindelof and Carlton Cuse as well as cast such as , , Zuleikha Robinson and Nester Carbonell.

Several spoilers came out during the panel that night, but first the team opened the discussion with a glimpse of the upcoming episode, "Sundown". Miles meets Sayid inside the temple and Sayid says he's leaving because he has been banished. Miles then tells him the truth, "They tried to save your life. You were a dead man for two hours." There's also a scene of Claire telling Dogen that "he" wants him out of the temple.

March 01, 2010 02:45:05 GMT

Although her new album will not be released until summer and she has no imminent movie to be promoted, delivered a grande performance on "". In one sketch, she spoofed "We Are the World" remake which was recorded for Haiti recently, dressed as complete with the cropped wig and hipster sunglasses.

Lopez mocked Rihanna's signature singing adding "eh" at the end of every phrase. "There comes a time, eh!, when we heed a certain call, eh!" she sang the opening verse. She was accompanied by as , as and a number of other comedians dressed as , , and , among others.

February 27, 2010 07:25:30 GMT

The new candidate of "" will be announced on "" special, "After the Final Rose" this Monday, March 1. A rep from ABC has confirmed that the bachelorette will also visit "" right after that.

If ABC were to follow its last two patterns, then the new bachelorette will be one of the women whom this season's bachelor dumped. Two names which have surfaced as potential bachelorette are Ali Fedotowsky and Gia Allemand. They have personally revealed their willingness to join the show. Gia said after her exit, "Yeah, I would definitely consider it. It's such an amazing experience. I would love to find love and see how it is on the other end." Meanwhile, Ali said, "It would be so exciting and wonderful."

February 27, 2010 06:47:02 GMT

When it returns next week, "" will reach a milestone. To mark the 100th episode, goes behind the lens to direct her co-stars as well as guest star Bruce Davison who reprises his role of Josh Bedford.

A ghost who knows of a hidden munitions dump with unexploded bombs confides in Melinda that one of those bombs is missing and in the wrong hands, warning that someone will lose their life. According to some reports, the one who dies will be a major character. Written by John Gray, "Implosion" airs on March 5.

February 27, 2010 06:03:55 GMT

The perks of being the cast of an excelling series is to be able to travel to beautiful places like Maui. The entire cast of "" will go to the Hawaii state soon to shoot an episode for the May sweep. "We're going to show them on a family vacation," said Executive Producer/ Writer Steve Levitan.

The episode however will be shot partly in an airport as they set off for the big trip. "Initially, we were just going to do [the airport episode]," Levitan revealed. "And then as we were shooting it we decided that [viewers] would be somewhat disappointed if we didn't follow through on the [actual] trip. So now the entire family is going to Hawaii."

February 27, 2010 04:05:30 GMT

National Association for the Advancement of Colored People (NAACP) handed out the statuettes to the winners of the 41st Annual Image Awards on Friday, February 26. First to receive the honor in television category is who beats in Outstanding Performance in a Youth/Children's Program for her role on "".

Later on, successfully blocks the chance of "" stars and to win the Outstanding Actress in Drama Series. The wife of is starring in a medical series airing on TNT, "". Meanwhile in the Male category, it is who wins through "".

February 27, 2010 03:32:01 GMT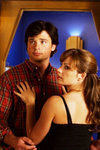 The time has come for "" to take another long hiatus. The superhero series' ninth season was first shelved for the entire December run as well as the most part of January, and it will take a similar approach starting next week only to be back on Friday, April 2.

The return episode is called "Escape" but no synopsis is shared. From the look of the preview, some secrets will be revealed including that of Lois' and Zod's. As EW's Michael Ausiello hinted last week, "Two characters will soon discover each others' secret identities."

February 26, 2010 08:17:45 GMT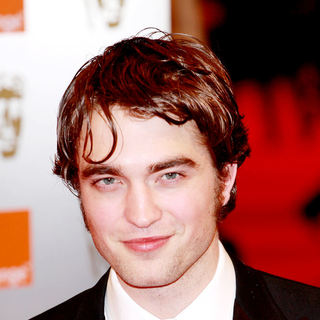 will sit down for a talk with a Stewart, but not the one people would expect. The "" is confirmed to visit "" on Tuesday, March 2, the same day he would do "" with .

The booking has been confirmed by a representative for the show to Gossip Cop. The appearance on the talk show is part of his marathon in promoting "", a drama which sees him as a troubled teenager and will hit theaters in U.S. on March 12.

February 26, 2010 06:18:28 GMT

A series of mishaps, especially surrounding Derek is the theme of "" episode next week. First he sees what he's not supposed to see, then he gets into tension with Richard, before witnessing his staff fighting with each other and again, accidentally seeing what he's not supposed to see.

When famous surgeon Dr. Harper Avery is rushed to Seattle Grace-Mercy West, the staff is surprised to discover that one of their own is related to this legend, and his unorthodox request for his surgery causes tensions between Derek and Richard. Meanwhile Callie and Arizona try to help Teddy and Sloan move on from their pasts and find greener pastures.

February 26, 2010 06:11:02 GMT
has explained the camera crews trailing her in recent weeks - her upcoming reality series is about her new fashion range. The pregnant pop star was earlier this month, February 10 forced to deny rumors she's filming a program about the birth of her first child with rugby player boyfriend Kris Smith.

Now she's opened up about her TV plans, admitting her next project will document the creation of her first fashion venture. In a post on her official Facebook page, Minogue explains, "I am not making a reality show with Kris about having a baby. I have created a capsule clothing collection with my best mate, Tabitha, called Project D."

February 26, 2010 05:01:53 GMT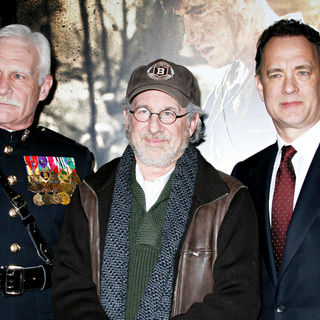 Steven Spielberg, and other big names in Hollywood have attended the premiere of HBO's miniseries "" which was held on the Grauman's Chinese Theater on Wednesday, February 24. Spielberg and Hanks who act as the miniseries' producers were accompanied at the red carpet by Captain Dale Dye who works as a unit director shooting the Marines' major battles.

, and , the actors playing the three main characters, posed together for the waiting photographers. There were also actors who play secondary characters such as Ben Esler, Matthew Dale and Dwight Braswell.