December 30, 2009 07:13:00 GMT
House will be dealing with a dangerous drugs dealer in the January 25 episode of "" as seen in its promo which was aired after the closing credits of "The Tyrant" rerun. The "monster who is mysteriously dying" will be coming to House to seek for medical treatment.

Titled "The Down Low", the episode has Nick Gomez on the directing seat. It will follow House and Wilson when they have a crush on their new neighbor. Cuddy, Lucas and Rachel, in the meantime, are going to Disneyland.

December 30, 2009 04:59:31 GMT

, the actress who tackles the role of Sue Sylvester in "", will soon be coming into "". How her animated character will look like in this "" spinoff has been teased through pictures obtained via Daemon TV. The three stills have Jane's character confronting Roberta.

Jane will portray Roberta's brusque, no-nonsense new teacher named Ms. Eck when "The Cleveland Show" is aired on January 10. In the episode titled "Love Rollercoaster", Ms. Eck will be seen encouraging Roberta to alter her appearance. Meanwhile, Cleveland Jr. befriends the disguised Roberta and falls in love with her.

December 29, 2009 09:41:33 GMT

The second quarter of 2009 in television world is crowded with season finales including the revelation of winner for reality competitions. The period also marks the time networks are dropping their ax to shows that do not perform quite well during the midseason and will not be included in the Fall line-up. Nevertheless, controversies also surface, including a shocking revelation from a reality star about the term 'reality' itself.


APRIL
December 29, 2009 07:03:42 GMT

With "" returning to television soon, ABC has released three sneak peeks from the January 3 episode. This would be the continuation of Justin and Rebecca's wedding which was held back when Kitty collapsed on the beach. In the finale, Kitty was taken to hospital where she was diagnosed with the critical stage of lymphoma cancer.

In the first clip, Nora orders her family to do everything they could to make Kitty the hospital's favorite patient. In the second clip, Nora, Robert, and Kitty discuss the alternative of her cure which can only be attained through a marrow donor. The third and last clip sees Kitty asking a favor from Sara to retrieve a shoe box full of her personal letters.

December 29, 2009 06:10:45 GMT

How will make her grand entrance to "" has been previewed through two new photos and a video preview courtesy of Bravo TV. The singer will be hidden in the closet while hosts Dean and Dan Caten tease the remaining contestants with clue of their guest.

The fashion competition show is taking a holiday break to return with the GaGa episode on January 6. Six contestants are still in competition and they will be asked to create a "boundary-pushing" outfit which is the singer's signature. The design, nevertheless, should not leave behind the avant-garde and classy elements.

December 29, 2009 03:16:31 GMT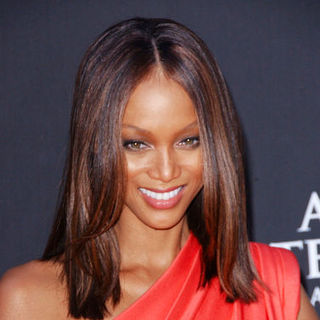 will hang up her talk show microphone once her current fifth season ends in the spring 2010. The former supermodel-turned-TV presenter has won two Daytime Emmy Awards for her "The Tyra Show", but she has announced her plans to quit her popular program to focus more attention on her new film production company, Bankable Studios.

She tells People.com, "This will be the last season of The Tyra Show." In a statement to fans, she adds, "I've been loving having fun, coming into your living rooms, bedrooms, hair salons for the past five years.

December 29, 2009 02:51:14 GMT

More opposition is directed toward MTV's latest reality show "". This time it came from the real Jersey Shore, a beach community called The Borough of Seaside Heights that wants nothing to do with the show.

"The governing body wants it to be known that they did not solicit, promote or participate in the filming of this show," said John Camera, borough administrator, in a statement. "Furthermore, the Borough does not condone any discriminatory remarks against Italian Americans, domestic violence or the promiscuous and otherwise bad behavior portrayed on the show."

December 28, 2009 10:33:30 GMT

Struck by recession, the TV world ceased to inflate a full-blown season in 2009. In order to keep the budget slim, many shows reluctantly reduced the number of star appearances and the networks were forced to carefully select those which will gain them profit and ratings. This led to many actor exits as well as mediocre show cancellations. AceShowbiz is taking its readers for a time travel to the year that was particularly hard on entertainment industry, beginning with the first quarter.


JANUARY
December 28, 2009 05:06:27 GMT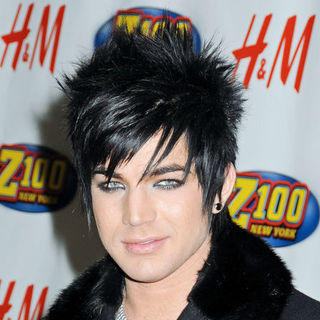 confirms through his Twitter that he would be one of the performers at Gridlocked New Year's Eve annual concert but at the same time announced that those at home won't be able to watch him take the stage. Instead of being televised, the event will be closed to stage audience only.

"Unfortunately Gridlocked NYE will NOT be filmed/televised/streamed. It's a LIVE event only. Hope to see you there!!," he wrote on Sunday, December 27 morning. Adam will be the headlining act with support from and several other artists which names haven't been released. Adam would be singing some of his songs at the stroke of midnight.

December 28, 2009 05:02:51 GMT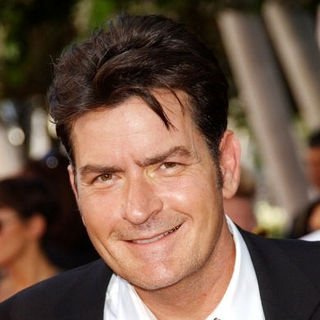 Actor has brushed off reports he's planning to retire from acting, insisting the idea would "be a mistake". Sheen, the star of hit U.S. sitcom "", was rumoured to be quitting acting amid extended financial negotiations with his TV bosses.

He explains, "There's been some talk about that (retiring). People thought I was depressed because of the contract negotiations or whatever." And though Sheen admits he thought early on he would be finished with acting before he was middle-aged, he insists there's no truth to the rumblings.

December 28, 2009 04:29:15 GMT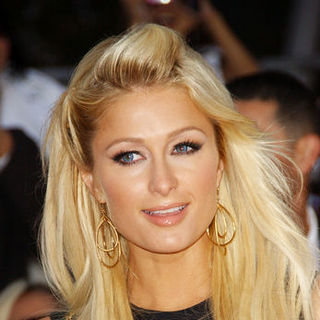 has walked down the aisle with revered British journalist for a new TV special. The socialite showed off her sense of humor when she agreed to 'marry' the America's Got Talent judge in a staged 15-minute ceremony at the Little Church of the West for the upcoming U.K. program "Piers Morgan On... Las Vegas."

Hilton donned a long white bridal gown and veil, before exchanging vows and rings with Morgan in front of witness including an lookalike and a impersonator. And the 28-year-old blonde insists the low-key celebration was typical of Sin City's shenanigans: "You can do anything here - it's crazy! What happens in Vegas, stays in Vegas."

December 26, 2009 06:57:18 GMT

In promotion of the imminent release of ", Vol. One: Road to Sectionals" DVD, the cast of the musical series on FOX gather by pairs to announce how fans can grab a copy. Artie and Tina write a Christmas carol that rhymes with "It's now on DVD" while Mercedes and Kurt reveal their Christmas wish list.

The first DVD from the Golden Globe-nominated series, "Glee, Vol. One: Road to Sectionals" will be released in the U.S. stores on December 29. It contains 4 discs including the pilot which was also released as an individual DVD on September 1.

December 26, 2009 04:42:28 GMT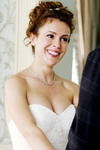 's wedding day turns sour when the body of a bridesmaid is found in her closet. Milano guest stars in the January 11 episode of "" as the former flame of Castle who makes Beckett a little jealous.

When Castle and Beckett are called to a wedding to investigate the death of a bridesmaid, Castle is stunned to discover that the soon-to-be bride is his old flame, Kyra, "the one that got away". Complications ensue as Kyra, caught off-guard by Castle's reappearance in her life, wonders if she's marrying the right guy.

December 26, 2009 04:15:05 GMT
Three clips from the upcoming episode of "" are released. Joe, Terry and Owen are having lunch together to talk about a school charity and Owen revealed that Joe's ex-wife is bringing a guy to the event.

Owen and Melissa join Joe's ex-wife, Sonia, and her new boyfriend, Harold, for a charity function at their children's school. Terry does his annual duty as auctioneer for the event and meets an old flame, while Joe winds up hanging out with his bookie, Manfro.

December 25, 2009 02:58:52 GMT

HBO has just released its annual yearender that teases also what's coming in 2010. "2009 was a big year for HBO, but 2010 will be just as big," the cable said in the promo. Among the returning shows that get the first look is "" and among the new shows is miniseries "".

Unfortunately, the promo that utilizes the song "This Could Be the Year" by , only displays a few second of Bill-Sookie moment as well as a brief glimpse of Sam and Jessica with her fangs out. It is doubtful that any of the scene is new since production has just been kicked off this month and it's unlikely that the footage come out of it. The contrary happens to "Pacific" that gets a new footage of wedding and war scenes.