March 13, 2010 03:29:11 GMT

"" would not miss the chance to mock on and his press conference to confirm that he had performed infidelity in the past. The married golfer is animated in the Comedy Central series and the character said he's entitled to enjoy the temptation that comes with being a successful celebrity. Cartman is seen behind him throughout.

The Tiger Woods episode will be the opening of the 14th season which begins Wednesday, March 17. "It's such an important issue in America right now - the sex addiction outbreak," creator Matt Stone told the AP on Friday, March 12. "We're all really concerned about him and hope he gets better."

March 13, 2010 02:46:36 GMT

Tears washed away, Top 12 of "" this season posed on the blue carpet with smiles just a couple hours after some of them were axed. Crystal Bowersox, Tim Urban, Paige Miles, Casey James and the other eight contestants walked their first photo call at Los Angeles' Industry nightclub before heading inside the venue to celebrate the achievement.

Crystal talked to USA Today about being judges' early favorite. She said, "It's flattering but it's still up for grabs. It's up to the American public. It's not Simon [Cowell]." Meanwhile, Andrew Garcia talked about him constantly being criticized for not living up to his Hollywood Week performance. "Right now, it's like, 'Straight Up', get over it," he said. "I'm like, 'C'mon'. You know what, I think they were shocked at what I could do with the song and they're not over it yet."

March 12, 2010 09:20:36 GMT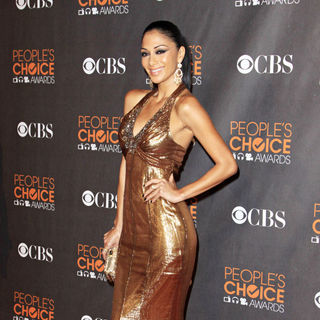 ' star left her "" partner wincing with pain during a recent rehearsal - after accidentally kicking him in the face. The pop star is currently busy training for her debut on the U.S. reality TV contest, which sees celebrities perform ballroom dances.

But she nearly threw her debut into jeopardy after slicing open Hough's face with a swift kick to the head, which narrowly missed his right eye. Hough is now nursing a laceration next to his eye but the couple is expected to compete as scheduled when the show kicks off in the U.S. on March 22.

March 12, 2010 09:03:44 GMT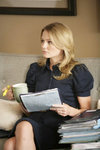 Great news for 's fans, she will be back to "" not only one time but probably a couple more. The actress who plays Cameron in the medical drama told TV Guide that she heard the writers are writing a storyline for her character.

"There have been discussions of me doing a few episodes next year based on what they end up writing," said Morrison. "Contractually, they've guaranteed me a certain number of episodes next year - I think three or four, which means that they're probably very much leaning toward writing a storyline for the character."

March 12, 2010 07:50:55 GMT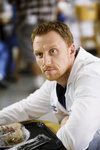 Dr. Owen Hunt's Post Traumatic Stress Disorder (PTSD) is back in the next episode of "". The PTSD has ended up with him unconsciously choking Cristina last season, and this time it looks like he's taking it on ex-lover Teddy.

When Teddy's patient seeks to end treatment and her life, she turns to Owen for help. The situation triggers Owen's memories of his life at war and his past relationship with Teddy. Actress said that she and had to shoot the war episode in the windy deserts of Lancaster, California. Describing the episode, Raver said it will reveal "this really fun, lighthearted bond, but also how loyalty is so important out there under very intense circumstances."

March 12, 2010 07:17:02 GMT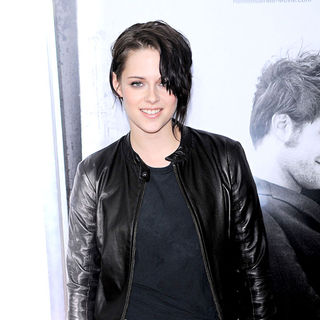 would not rule out the possibility of her cracking up some laugh through "". The actress who is currently promoting "" was questioned by E! Online whether she would love to follow the footstep of "" co-star who hosted the show in December last year.

"They haven't asked me to do it," she said, adding "I would love to say yes for sure, but that is really really scary. I am so critical of myself and then also of people who are on the show. It's like, 'Nope, you're not funny - next!' "

March 12, 2010 06:47:39 GMT

"" is still on hiatus but to keep fans above the water, The CW has released another sneak peek to the next original episode, "A Few Good Men". Damon tells Elena that he is one of the most wanted bachelors who is auctioned for charity. The thought of young women bidding for him makes Damon hungry. Stefan and Elena are worried about Damon's new attitude.

Meanwhile, Matt and Caroline are surprised by the sudden reappearance of Matt's mother Kelly. Melinda Clarke guest stars as Kelly. Also in the March 25 episode, Alaric discovers shocking secrets from his own past. With help from Jenna and Stefan, Elena is determined to find out everything she can about her birth mother, but the truth may be more than she can handle.

March 12, 2010 05:03:21 GMT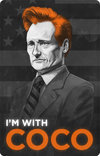 is ready to announce the dates to his live tour that would visit at least 30 cities starting April 12. Accompanied by the gang, Conan has dubbed the jaunt "Legally Prohibited From Being Funny on Television," which employs it from the recent incident between him and for the spot of "Tonight Show". For his exit from the show, Conan is banned from appearing on TV until September.

Conan will kick it off not in common cities like L.A. or N.Y. but rather go to Eugene, Ore. There would also be visits in two Canadian provinces within the two-month tour which keeps adding dates. "It was either a massive 30-city tour or start helping out around the house," Conan quipped.

March 12, 2010 03:57:09 GMT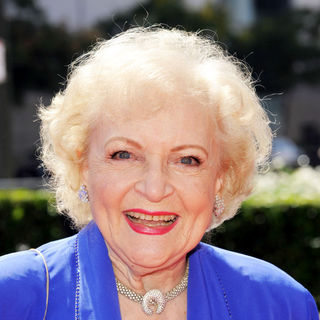 After an unofficial confirmation from herself, executive producers of "" have released the official announcement on Thursday, March 11. The "Golden Girls" star will host on May 8 as part of the Mother's Day celebratory episode. "She's the mother of us all in comedy, so it will be a celebration of Betty White," Lorne Michaels said.

Michaels admitted that he has always wanted White as a host but was always declined. But it was her appearance on the Super Bowl ad this year that finally lit the fuse and prompted a Facebook campaign drawing more than half a million supporters. "It was the outpouring of affection from fans, and we feel the same way," Michaels said.

March 12, 2010 03:14:09 GMT
From thousands to 16, the contestants of "" this week are finally wilted down to 12. America has voted and Katelyn Epperly was the first to walk away from the Top 16. This means Paige Miles who was pitted against her is through to the next round. Katelyn performed for the last time before running crying to the other contestants. Earlier in the show, Didi Benami and Siobhan Magnus have secured their Top 12 spots.

Then called a bunch of the guys, Casey James, Tim Urban, Todrick Hall and Lee Dewyze. The first two advanced to the next round, much to Tim's surprise. Judge said that Lee deserves a spot in the Top 12 and indeed he got it. Todrick was sent packing. Like Katelyn, he reprised this week's performance.

March 12, 2010 02:32:28 GMT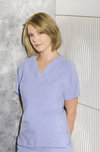 Words on the block are, and her Dr. Izzie Stevens will no longer be part of "". The actress who took a three-month maternity leave was supposed to report back to duty on March 1 but she reportedly "was not there".

On further development, it is said that Heigl would like to be off her contract so that she can concentrate on her film career. EW reported that a final exit agreement between Heigl's camp and ABC Studios is underway. Creator Shonda Rhimes allegedly has also agreed to this release. If the deal goes through then the last appearance of Heigl's Izzie has already aired.

March 11, 2010 09:09:39 GMT

The episode of "" where is guest-voicing will finally be aired on March 28. The first look of the "" actor as a "pretty angry but funny" Israeli tour guide named Jacob has been unveiled and it shows the character being annoyed by Bart and Homer's behavior.

When Homer is playing noisily in the yard, it disrupts Flanders' bible-study group. Coaxed by the reverend, a frustrated Flanders takes it upon himself to redeem Homer by inviting the Simpson family on his church retreat to Jerusalem.

March 11, 2010 09:03:34 GMT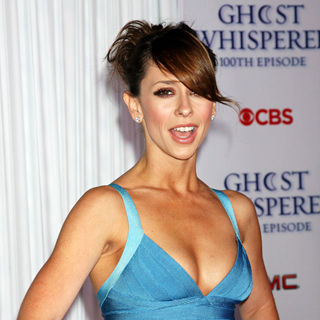 has landed her most controversial role - she'll play a prostitute in a new TV movie. The actress has signed on to play a hooker with a heart of gold in a new U.S. cable film. She tells TV Guide magazine, "It's (film) is sort of like 'Erin Brockovich' in a brothel."

Brockovich is the tough but fair lawyer played in Steven Soderbergh's 2000 movie. Hewitt's boyfriend, , couldn't be happier about the actress' new hard-hitting role, adding, "It's time for her to start showing everyone what I already know."

March 11, 2010 07:42:43 GMT

The next episode of "" will be the pivotal point of the series' first season finale. In "Baptiste", Chance's nemesis is introduced and he would be the one to deal with in the final showdown. Lennie James from "Jericho" is filling in the role.

Chance's past comes into focus when he recruits FBI Agent Emma Barnes to help him stop his former partner from assassinating a visiting foreign dignitary. Meanwhile, Guerrero tests out a familiar face as a new recruit to the team. "Baptiste" airs on March 17.

March 11, 2010 06:28:19 GMT

The moment "" fans have been waiting for is near. In the March 24 episode of the comedy series, Betty will finally take her braces off and actually get a makeover. Photos from the episode called "Million Dollar Smile" have been released to reveal her transformation.

Betty is thrilled to get her braces off, courtesy of her chatty new orthodontist, Dr. Frankel. But before this can happen, she gets knocked unconscious at a photo shoot of the "Million Dollar Bra" at the Guggenheim, spinning her into a dream sequence.