February 27, 2010 03:32:01 GMT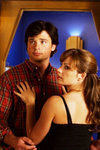 The time has come for "" to take another long hiatus. The superhero series' ninth season was first shelved for the entire December run as well as the most part of January, and it will take a similar approach starting next week only to be back on Friday, April 2.

The return episode is called "Escape" but no synopsis is shared. From the look of the preview, some secrets will be revealed including that of Lois' and Zod's. As EW's Michael Ausiello hinted last week, "Two characters will soon discover each others' secret identities."

February 26, 2010 08:17:45 GMT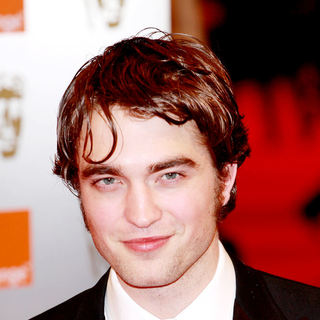 will sit down for a talk with a Stewart, but not the one people would expect. The "" is confirmed to visit "" on Tuesday, March 2, the same day he would do "" with .

The booking has been confirmed by a representative for the show to Gossip Cop. The appearance on the talk show is part of his marathon in promoting "", a drama which sees him as a troubled teenager and will hit theaters in U.S. on March 12.

February 26, 2010 06:18:28 GMT

A series of mishaps, especially surrounding Derek is the theme of "" episode next week. First he sees what he's not supposed to see, then he gets into tension with Richard, before witnessing his staff fighting with each other and again, accidentally seeing what he's not supposed to see.

When famous surgeon Dr. Harper Avery is rushed to Seattle Grace-Mercy West, the staff is surprised to discover that one of their own is related to this legend, and his unorthodox request for his surgery causes tensions between Derek and Richard. Meanwhile Callie and Arizona try to help Teddy and Sloan move on from their pasts and find greener pastures.

February 26, 2010 06:11:02 GMT
has explained the camera crews trailing her in recent weeks - her upcoming reality series is about her new fashion range. The pregnant pop star was earlier this month, February 10 forced to deny rumors she's filming a program about the birth of her first child with rugby player boyfriend Kris Smith.

Now she's opened up about her TV plans, admitting her next project will document the creation of her first fashion venture. In a post on her official Facebook page, Minogue explains, "I am not making a reality show with Kris about having a baby. I have created a capsule clothing collection with my best mate, Tabitha, called Project D."

February 26, 2010 05:01:53 GMT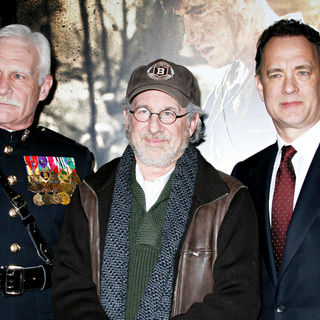 Steven Spielberg, and other big names in Hollywood have attended the premiere of HBO's miniseries "" which was held on the Grauman's Chinese Theater on Wednesday, February 24. Spielberg and Hanks who act as the miniseries' producers were accompanied at the red carpet by Captain Dale Dye who works as a unit director shooting the Marines' major battles.

, and , the actors playing the three main characters, posed together for the waiting photographers. There were also actors who play secondary characters such as Ben Esler, Matthew Dale and Dwight Braswell.

February 26, 2010 03:09:31 GMT

Some shocking turns came up on "" result show. While Tim Urban and Haley Vaughn who did bad on the performance night get to stay in the competition, judges' favorites Joe Munoz and Ashley Rodriguez went home.

Two from the girls and another two from the guys were eliminated from the Top 24 based on the audience vote which clocked in at 24 million on Wednesday, February 24 night. Joining Ashley and Joe as the outcast are Janelle Wheeler and Tyler Grady.

February 25, 2010 09:25:32 GMT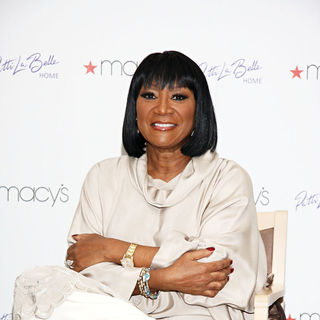 R&B legend has warned "" 's judges to be more careful in the comments they pass on wannabe singers because some remarks are so hurtful, they could make contestants suicidal. The 65-year-old recently tuned in to watch the reality contest but was disgusted by the nasty language used by the judging panel, which features music mogul , producer , songwriter and comedienne .

LaBelle claims she was previously approached to appear on the program before singer/dancer joined the show in 2002. She turned down the offer but insists certain members of the panel nowadays are "not qualified" to criticize, reports the Associated Press.

February 25, 2010 09:15:16 GMT

When "J.O.N.A.S!" returns this summer, there will be a guest starring appearance of and . The young stars have spilled through their Twitter posts that they have left the set of the Disney Channel comedy to shoot their part on Wednesday, February 24.

"Just left the set of JONAS! So much fun. Kevin, Nick, and Joe are awesome," gushed Roberts who is the niece of acclaimed actress . Meanwhile, Hicks who is known as the star of "" wrote, "kicking it in malibu with the jonas brothers ...and emma roberts =P".

February 25, 2010 08:42:41 GMT
For being 's boyfriend, gets to appear on her reality show "". The singer who has been dating Patridge for months was spotted filming the MTV show on Friday, February 19 night and his rep confirms this participation.

The rep said to E! Online that Cabrera is indeed appearing on the series but he has yet to sign any deal. The shooting he was involved in was done at Hollywood hot spot La Vida. It is still unclear when the episode will air but E! said it will be within the sixth season which will premiere this summer.

February 25, 2010 07:40:56 GMT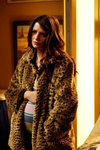 "" releases a clip that highlights on 's guest starring appearance. The actress is playing a prostitute named Gladys who is saved by the team from being murdered like what happen to other young prostitutes. In the clip, Gladys helps Benson identify the man she was last seen with.

When a series of young prostitutes are found murdered with homemade prayer cards attached to their bodies, Detectives Olivia Benson and Eliot Stabler struggle to find the common thread. However, just when they think that they've found the murderer, Captain Donald Cragen informs the detectives that another victim named Gladys has turned up with a prayer card. This time she survived.

February 25, 2010 06:58:10 GMT

's travel around the world to find the meaning of beauty in different countries has received a sneak peek from VH1. For the most part on "", Jessica examines how cultures perceive beauty and how they attain and maintain it.

The stills also expose that Jessica meditates with monks in Thailand accompanied by her hairstylists Ken Paves and Cacee Cobb. There's also her rehearsing for the runway in Paris, an experience which she described as scary. "I mean, I can walk a red carpet, but walking a runway, I will be the first to fall on my face," she said last month.

February 25, 2010 04:43:59 GMT

On Wednesday, February 25, it was the guys' turn to take the stage of "" and garner votes from it. Todrick Hall was the first to perform and he took a bold step to re-arrange 's "Since You've Been Gone" to an R & B. said, "I thought it was a crazy arrangement of the song. What you did was completely murder the original song. You can boo all you want, but nobody would buy it. I think what you did was verging on stupid."

Aaron Kelly was next and he did what's he's best for, country music. Singing ' "Here Comes Goodbye", Aaron got the compliment of being cute by both Simon and . "You're a good singer. Very likable. Very cute, but you have to take control of the song. I think absolutely you'll be here this week," Simon said.

February 25, 2010 03:10:48 GMT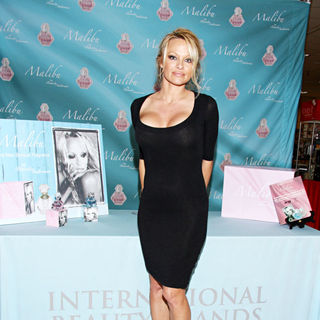 Some names potentially in the list of celebrities dancing for ABC's show this season have been revealed. While the official announcement of "" season 10 cast will only be made on Monday, March 1 during "" finale, 's name sprung up as one of the candidates last week. However, it's no longer a rumor since professional dancer has confirmed her participation.

"They did an amazing job keeping everything a secret this time, but we know that Pam is on," the dancer told In Touch at Three-O Vodka's launch party in New York on Tuesday, February 23. He himself is ready to take the floor, so is his former fiancee . "I am returning! I'm excited!" he quipped.

February 24, 2010 08:58:07 GMT

This week, The CW has released a sneak peek to "" which has taken a long break since December last year. Naomi returns from her vacation in St. Bart's excited to spend time with Liam, which leads to the two getting up close and personal in his newly built boat.

Adrianna and Gia bond during an AA meeting and establish a support system for each other which leads to the two sharing a kiss at the Beach Club. Navid and Dixon devise a plan to eliminate Jasper from Annie's life, but never anticipate the outcome of a school drug search. Dixon attempts to rekindle his relationship with Silver, while Silver hides her true feelings for Teddy.

February 24, 2010 08:10:46 GMT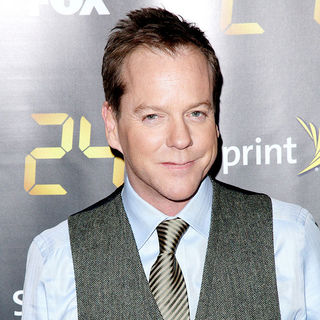 will resume filming on hit TV show "" on Monday, March 1 after undergoing minor surgery. Shooting on the ninth series of the action drama ground to a halt in early February to allow the 43-year-old actor time out to treat a ruptured cyst near his kidney.

According to the Los Angeles Times, Sutherland went under the knife last Tuesday, February 16 but he has been cleared by doctors to return to work next week.