August 10, 2010 08:29:37 GMT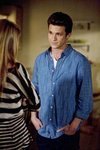 In the next "", when Ricky returns from New York, everyone wants to know what happened between him and Amy over the weekend, but neither will speak of the events. Although their time together appeared to have been emotional, and a possible step in the direction of becoming a couple, Ricky falls right back into his old ways.

George and Anne call Amy to tell her of their marriage plans. With all the drama erupting at home, Amy's friends take her out to a club in New York, where they later give her a cake wishing her a happy birthday, an occasion that none of her family or friends back home seemed to remember. If Amy's problems weren't bad enough, Ben and Adrian derive a plan to become engaged only to get Amy back for Ben, and Ricky back for Adrian.

August 10, 2010 06:45:03 GMT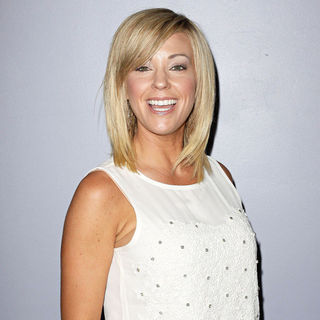 The first piece of news about the content of upcoming Emmy Awards has arrived. , mother of eight and star of TLC's "", is set to open the awards show on August 29 with a number of other celebrities familiar to TV fans.

Reports said Gosselin, who is neither nominated nor announced as the presenter, will appear at the start of the show as part of a humorous sketch where she interacts with some of TV's biggest stars. The awards show's host would be one of them and he, according to E! Online, would "kill it right out of the gate."

August 10, 2010 04:20:51 GMT

": Nicaragua" is ready to reveal the twenty castaways that will compete for the title of Sole Survivor and $1,000,000 prize. This 21st season, the game show is about battle of the ages where the 20 contestants are separated into the olds and the youngs. The Espada Tribe for individuals 40 and older and the La Flor Tribe for those 30 and younger.

One notable cast joining this season is legendary football coach Jimmy Johnson who actually has tried to enter the competition twice before. He didn't get through the first time around and had an artery blockage the second time around. His motive is simply to challenge himself. "He's incredibly successful, so he has fame," host Jeff Probst said. "He'll tell you, 'If I win, I'm giving it to charity.' He really wants adventure."

August 10, 2010 02:34:42 GMT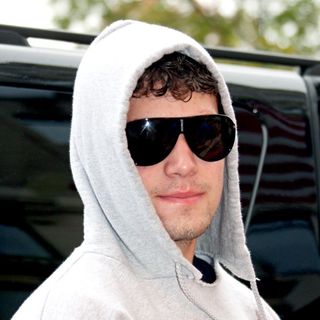 , the guy who made headlines for having a baby with Sarah Palin's daughter Bristol Palin while they were teens, is gearing up a reality show that would bring into light his passion in politics. "Loving Levi: The Road to the Mayor's Office" is a look into Johnston's struggle to achieve a position as the mayor of Wasilla, Alaska.

Speaking of the deal he struck with producers Scott Stone and David Weintraub of Stone and Co., Johnston said, "The more I think about it and look into it, I think there's a possibility we can make it happen." He admitted to not leaning fully to the idea at the first place but later felt "it's something that I want to do."

August 09, 2010 09:12:25 GMT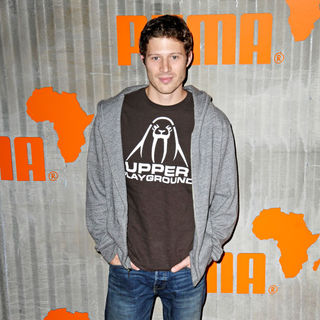 , better known as MVP Matt Saracen of DirectTV's "", has found a new and regular job on television. The actor won a role on Shonda Rhimes' new medical drama "" which would be aired by ABC next year as part of the midseason line-up.

The new series takes set in "la ciudad de las estrellas", a tiny town in the South American jungle which has one understaffed, under-stocked medical clinic. In this ensemble drama, five doctors who have lost their way will go to the ends of the earth to try to remember the reasons why they wanted to become doctors in the first place.

August 09, 2010 07:31:38 GMT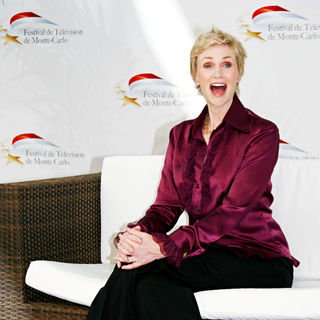 is heading to "" as a host. The depicter of Sue Sylvester on FOX's "" will appear in one of the early episodes of the variety show when it returns for the 36th season this Fall. According to the Facebook campaign, her episode is dated October 9 but NBC has not released any comment.

Like , Lynch has a number of devoted fans who took the effort of creating a certain to get her to host. "An actor with a background in sketch comedy and improv hosting SNL, what? If Taylor [Lautner] and Betty can host SNL, so can Jane," a statement on the page says. The campaign has gained more than 3,000 supporters before the goal was achieved.

August 09, 2010 06:43:29 GMT

Next on "", with the ratification of the Vampire Rights Amendment at hand, Nan Flanagan (Jessica Tuck) detours to Fangtasia to confront Eric about the Magister's disappearance. A grief-stricken Russell vows revenge against his foes, vampire and human.

Awaking from a slumber, Bill uncovers the truth about Sookie's true identity. Jason gets unexpected help as he goes up against Felton and Calvin. Sam is distressed by Tommy's attitude; Tara encounters a new ally and an old tormentor; Hadley introduces Sookie to a new family member; Arlene despairs about her future; Hoyt confronts his true feelings.

August 09, 2010 05:07:14 GMT

Names and TV shows that have won teens' votes for 2010 Teen Choice Awards are revealed. In the lead is "" which gets seven nods including for the three lead cast, , and . The blood-sucking show is bringing home Choice Sci-Fi/Fantasy after beating "", "" and two others.

Next in terms of number is "" with its four victories including Choice Drama. beats her co-star in the Choice TV Actress: Drama category while beats in the TV Actor category.

August 09, 2010 03:23:08 GMT

The writers of "Spartacus: Blood and Sand" are not going to let die that easily. The actress plays Lucretia in the original Starz series and her character was among the fallen ones in the bloody season one finale. Lucretia dies in the initial script but Lawless wins over the crew's heart that her character is now made "still twitching at the end".

Showrunner Steven S. DeKnight, at the Television Critics Association tour on Saturday, August 7, revealed that Lawless is a lock for season two. "Starz called, they wanted her to come back," DeKnight recalled. "I said 'absolutely not, she's gotta die, that's the way the story goes.' Then the next day I called up [exec producer Rob Tapert] and said, 'Rob, I've got an idea'."

August 09, 2010 02:37:21 GMT
"", just as predicted, would be wrapped up next year in its eighth and shorter season. However, it may not be the end of Vince Chase and the gang because, as predicted as well, a feature film is being considered.

At the Television Critics Association press tour, HBO programming president Michael Lombardo confirmed the final season which won't be as long as the traditional season on HBO. "The plan right now is we'll finish up this season, we'll do a shorter order for next season, we've talked about six," he said.

August 07, 2010 07:45:45 GMT

A trailer for the U.S. version of "" was played during History's presentation at the Television Critics Association tour on Friday, August 6. This is an adaptation of the successful BBC series where a secret race driver will test vehicles and celebrities will be invited for interviews and to drive vehicles around a test track.

In the American version, comedian Adam Ferrara, professional racing driver Tanner Foust and roving racing analyst Rutledge Wood are the hosts. Apart from Foust, Ferrara and Wood are actually not the original line-up when NBC picked up the show and shot the pilot for Fall 2009 line-up. was in Ferrara's position while Eric Strommer was in Wood's.

August 07, 2010 07:34:02 GMT
drummer Joey Kramer hopes his bandmate does land a job as an "" judge because a stint on the reality show would expose the group to a whole new generation of fans. Rumors have been rife about who will replace original judge and comedienne , who quit after just one season, and Tyler is one of many stars linked to the vacant role.

The rocker recently confirmed that he has spoken to executives at TV network Fox about joining the show, but his surprise news has split his Aerosmith pals. Earlier this week, guitarist Joe Perry criticized Tyler for not sharing his plans with the group because the TV job would have a huge impact on all the bandmates' lives.

August 07, 2010 07:08:58 GMT

Back at San Diego Comic Con in July this year, "" showrunner Scott Rosenbaum said that they will introduce Anna's mother in the new season. Keeping the details short, Rosenbaum did not say that they had someone from the original series in mind.

Jane Badler will be reprising her '80s role as Diana. The actress first slipped in the role in the 1983 telepic "V" before reprising it on the miniseries as well as the TV series which was canceled abruptly by NBC in 1985.

August 07, 2010 04:33:06 GMT

FOX which is the official network to air the upcoming Teen Choice Awards, has released a promo for the event as well as its green carpet special. The channel's website is airing a special coverage of the celebrities arrival, promising interviews with young stars like , , , , and .

The event itself will take place on Sunday, August 8 but FOX will only air it the next day at 8/7c. The taped segment would start from 3:30 to 5:00 P.M. PST and be streamed live on FOX.com, Ustream.tv, and TeenChoiceAwards.com. Michael Buckley from "What the Buck Show" will be the host for this special.

August 07, 2010 03:10:19 GMT

The rumors that and Sarah Palin would hook up on TV have been floating for a while, until now. At Television Critics Association tour, president of TLC programming, Eileen O'Neill confirmed that Gosselin and her eight kids have traveled to Alaska and been captured on camera for Palin's reality series.

"" is an eight-part documentary series about Palin and her home state of Alaska. Its right was bought by Discovery's TLC in March this year. Mark Burnett, the man behind "", is producing this show. "I look forward to working with Mark to bring the wonder and majesty of Alaska to all Americans," Palin said back then.