July 09, 2010 02:32:03 GMT

"" had its successful run in the first season and it shows in how many Emmys chance the musical series receives. In the announcement of the 62nd Annual Primetime Emmys nominees, "Glee" takes in as many as 19 nods including Best Comedy Series as well as Best Comedy Actor and Best Comedy Actress for and respectively.

"I'm tickled pink," creator and executive producer Ryan Murphy said. With the addition of Michele and Morrison, the nominations from the cast alone is totaling seven. "They got that we're about inclusiveness," Murphy commented. For the recognition, he thanked FOX for making it happen, saying "When I didn't think it was going to work, they did. They always trusted my vision."

July 08, 2010 08:25:32 GMT
can cross his fingers his latest choice on TV is a success. He has signed up to front the much hyped "" spin-off in Los Angeles. The "Scream" star will play one of the two lead detectives in the series, which is scheduled to debut this Fall.

Ulrich's previous starring TV roles in series "Miracles" and "Jericho" were short lived because of cancellation. He went over to rival drama franchise "" briefly last year to play a killer.

July 08, 2010 07:40:31 GMT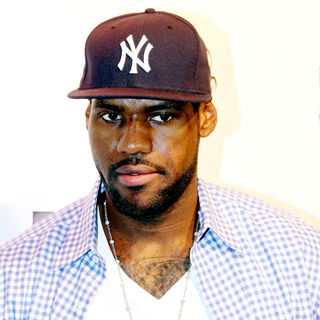 ' decision to take one hour out of ESPN's regular schedule is expected to rake in a huge rating which will eventually benefit Boys & Girls Clubs of America. The NBA player personally asked the sports channel to spare him a time slot on Thursday, July 8 to announce where he would land his free-agency deal which worth tens of millions of dollars.

In the special called "The Decision", James will tell former ESPN and NBC reporter Jim Gray about his decision in the first 10 to 15 minutes of the 9 P.M. ET broadcast. "We're not going to string it along," said Norby Williamson, an executive vice president of ESPN. "That wouldn't benefit anyone; not us, not sports fans, not LeBron." Meanwhile, Michael Wilbon who was also hand-picked by James will be in the Bristol, Conn., studio with Stuart Scott and Jon Barry to add material to the one hour telecast by interviewing the sportsman.

July 08, 2010 06:43:57 GMT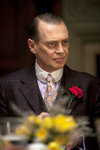 HBO gives a walkthrough to its new series "" which will premiere this Fall. The visit to the set opens up with the background fact of how Atlantic City, New Jersey looked like in the 1920s, emphasizing the existence of "Sex, Alcohol and Jazz" instead of "Sex, Drugs and Rock and Roll".

A series which pilot is directed by Academy Award winning director Martin Scorsese, "Empire" chronicles the life and times of Nucky Thompson, the undisputed ruler of Atlantic City in the 1920s, who was equal parts politician and gangster. In the particular era, big changes are made, women are getting the vote, broadcast radio is introduced, and young people rule the world. But Nucky's business is about bending the prohibition of alcohol and liquor sale in the United States in a place called 'The World's Playground'.

July 08, 2010 04:36:46 GMT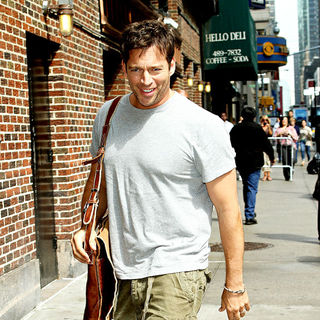 has been tipped as the favorite to take over 's role as a judge on "" by the star himself - the music mogul insists the crooner is "a great mentor".

Connick, Jr. joined Brett Michaels and former reality show contestant as a top contender for the job after he mentored the finalists for an episode on the latest season of the show, before Cowell quit in May.

July 08, 2010 04:09:45 GMT

"", TV Land's first foray into original scripted programming, is heading for a second season. The network has given its vote of confidence to the TV series starring , giving it a 20-episode season order half-way through its first season's 10 episodes.

"We are so excited that 'Hot in Cleveland' was embraced by viewers in such a big way," said Larry W. Jones, president of TV Land, in a press release. "We absolutely love the show and can't wait to see what hilarious new experiences these characters will encounter in the next 20 episodes."

July 08, 2010 03:37:39 GMT
has filed a lawsuit against TV bosses at the USA Network alleging they stole his idea for a comedy series. The Canadian actor and his brother, Tove, claim they contacted the network in 2005 and pitched a proposal for a show called "Housecall", about a "concierge" doctor who makes home visits to rich and famous clients.

The siblings allege USA Network bosses took the idea and turned it into their own series, "", which is now in its second season. The pair filed legal papers at Manhattan Federal Court in New York City on Tuesday, July 6.

July 08, 2010 03:15:38 GMT

The official schedule for San Diego Comic Con 2010 will be unleashed in the next four days but some networks have confirmed their panels. Showtime for one, is not only promoting "" this year, but also non- sci-fi/mystery/geek-loved series "", "" and "".

These so-called three anti-hero series will occupy the convention's first day Thursday, July 22 at Ballroom 20 at 4:45 P.M. with LA Times' Geoff Boucher as moderator. and creator Tom Kapinos represent "Californication", and creator Jenji Kohan represent "Weeds", while co-creator Linda Wallem represents "Nurse Jackie". There is no mention yet of 's participation for "Jackie".

July 08, 2010 02:45:18 GMT

"" may get to be the longest running American drama series of all time after all. There is reportedly a talk between NBC Universal who owns the franchise and AMC to revive the show which had been running for 20 seasons before NBC decided to cancel it in May.

The negotiation is not yet officially announced and the source came from NY Mag's Vulture which said the network "quietly" approached NBC Universal for the possibility to produce new episodes. There are three things, in fact, why AMC would want to pick up the series.

July 07, 2010 09:22:50 GMT

The dynamic duo Beavis and Butt-head could make a grand return thirteen years after it aired its last episode. Creator and voice actor Mike Judge reportedly is working on new 30 episodes of the animated series although it is not confirmed that they would make it on air.

According to Reviewniverse, Judge is still "outlining" the series for its original network, MTV, but the material is still for consideration "with the hopes of a full-throttle return". It is suggested that if no network is willing to pick up the series then it could always go viral on Judge's website.

July 07, 2010 08:45:25 GMT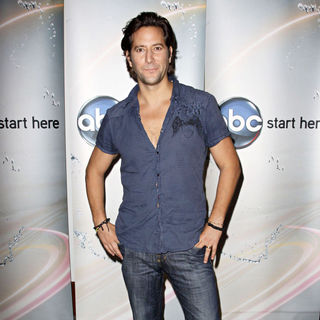 From "", Henry Ian Cusick travels to "" as a guest star. The actor gets a role in the law drama because he is "a sharp, smart leader and very charismatic," TV Guide reported.

His character is named Erik Weber and he is a graphic artist who may have a thing with Detective Benson. "There might be some flirtation," executive producer Neal Baer hinted. "Erik meets Olivia when he comes to someone's aid. And then we'll see how it goes. Olivia is devoted to her job and knows that comes first."

July 07, 2010 07:55:12 GMT

"" will play some "Live Action Role Play" in the July 12 episode. Becca tries to start a "larping" club at camp, a sort of wizardry game, but to her dismay the club fails to be a success until Will uses her creativity and persuasion skills to coerce the other campers into participating.

Dr. Rand, much like Will, is forced to confront issues within her personal and professional life. It includes a struggle with parental loyalties, earning the respect of her employees, as well as facing unfolding secrets to her love life.

July 07, 2010 07:09:46 GMT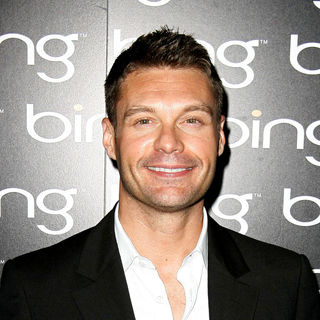 is showing his dominance in the TV world. After producing not only one or two TV shows, Seacrest is in the middle of producing another one in an area which he has not explored yet, dancing.

In its exclusive report, THR stated that Ryan Seacrest Production is piloting a show that will also bring 's choreographer Laurie Ann Gibson on board. Little is known about the project but it is basically revolving around choreographers and dancers in Los Angeles.

July 07, 2010 06:54:53 GMT
Former "" star had secret plans to retire from the small screen earlier this year - until a script for new U.S. cop drama "" landed on her doorstep. Harmon, who is married and shares three daughters with former American football star Jason Sehorn, admits she wanted to move away from Hollywood to focus on her family life.

But her plans were put on hold when she was offered a role on the TNT network's new crime series, about the only female detective on the homicide squad in Boston, Massachusetts. She tells the New York Daily News, "Right when I'd made my decision to go, this script was literally on my doorstep the next day."

July 07, 2010 06:25:05 GMT

The homecoming decorating committee is knee deep in balloons and girls are jockeying for position to be the queen, while four friends from Rosewood just try to stay afloat. In the next episode of "", Emily gets into trouble with Toby while her friends have warned her that he could be the dangerous one.

The synopsis says, "Dealing with heartbreak, a boyfriend's virginity pledge and a vengeful sister all takes a backseat when one girl makes a shocking homecoming date choice that puts her in a possibly sticky situation." Will the girls be able to protect one of their own or will the evening turn out to be a night they can never forget?