May 08, 2010 05:13:16 GMT

Although there's still one more episode in the way, FOX has given a preview of how "" will end in season 6. The first two minutes of the episode airing May 17 shares what happen eight hours before House is wrenching in pain and has blood in several places.

In the official synopsis, it is known that Cuddy, House and members of the team join forces with a search-and-rescue team to provide much-needed medical attention at the scene of an emergency. The finale is titled "Help Me".

May 08, 2010 03:32:14 GMT

Damon acts like a knight in shining armor for Elena in the two newly released clips for "" finale. In one clip, Damon is trying to find his way with Elena, only to be called "friend" by her. Upon hearing Jeremy telling Elena to "go to hell", Damon follows Jeremy and threatens him unless he forgives his sister.

The episode is called "Founder's Day" and it would be the conclusion of season 1. Producers said that they will leave a few cliffhangers. Asked whether the episode would prolong season one storylines or set up season two, Kevin Williamson told NY Post, "It's a little bit of both. We close the door on a couple chapters - some things are very, very final [laughs] and won't be coming back."

May 08, 2010 03:00:45 GMT
"" gives a glimpse of 's appearance on the May 11 episode. Calling Bieber as the heartthrob of the decade, asks "Did you dream of this happening to you?" to a beaming Bieber.

Bieber taped his appearance earlier this week in Chicago. Fans who have submitted a story about "what you love about Justin Bieber and why?" were in the audience. Bieber tweeted hours after the taping, "Just got to say that Oprah is real nice down to earth person. She even came back after the show to talk with everyone. She is incredible. And she made my grandpa cry. He went all water works in the crowd."

May 08, 2010 02:34:42 GMT

did not only do a favor by turning up on her couch but traveling to Naperville, Ill. as well to surprise one lucky family. The "" actor was Oprah's guest for May 13 episode but he pre-taped his section on Tuesday, May 4 before joining pals , and for the in-studio taping the next day.

Oprah asked her audience to write to her how "Twilight" has changed their lives for a spot on "". Mother of four Maria Miuli Mele sent an e-mail describing how her family resembles the Cullen family and included a photo of them dressed like the Cullens. Her son Giuseppe in particular hoped on a tree and posed like Pattinson in the first movie's scene.

May 07, 2010 09:21:45 GMT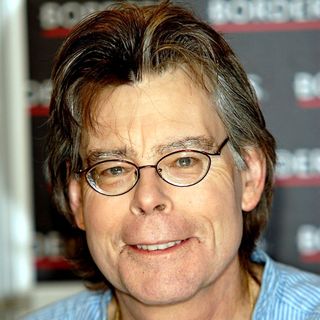 Author Stephen King has landed a role in one of his favorite TV dramas after letting producers know he's a fan. The horror and thriller writer will make a special appearance in biker drama "" later this year.

According to Entertainment Weekly magazine, King will play a loner who comes to the aid of 's character Gemma.

May 07, 2010 08:51:48 GMT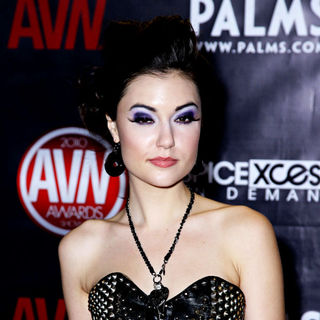 "" creator Doug Ellin specially created a storyline for in the show after taking a notice of her in Steven Soderbergh's 2009 film "". "I wouldn't have done this storyline if Sasha passed. Luckily she was okay with doing it," Ellin explained his decision on hiring a porn star for such an established show like "Entourage" .

"I think Sasha's going to have a very successful transition," Ellin added. "Sasha's the biggest porn star in the world right now, and when Soderbergh casts her as the lead of his movie, I take notice." Sasha is going to play the role of Vince's new long-term girlfriend, meaning her character is major to the show.

May 07, 2010 07:51:50 GMT

The season finale of "" will be filled with a dangerous situation, a proposal and a punch in the face. The medical series is winding down in the episode called "The End of a Beautiful Friendship" where Addison, Amelia and Five try everything humanly possible to save Maya and her unborn baby on the operating table.

Meanwhile, Sam operates on an incoming crash victim and later makes a grim discovery. Cooper makes an ill-timed but valiant effort with Charlotte, and the staff's world gets rocked by an unexpected death. The finale airs May 13.

May 07, 2010 06:58:48 GMT

How would be presented on "" has been teased through the episode stills. Damon, whose casting was confirmed in late April, would appear in the fourth season finale airing May 20. In the episode called "I Do Do", he would play a wedding guest who wears a pilot uniform.

According to the official synopsis, 's Liz will stop by three weddings and in one of them she'll meet "the man of her dreams". However, it is not explained further whether Damon would be him. From the look of the stills, Liz would be the bridesmaid who hangs out near the bar with Damon's character.

May 07, 2010 06:17:33 GMT

"I'm not crazy," says during her guest starring appearance on "" next week. Demi plays a troubled teenage patient whose parents brought her in to Seattle Grace for schizophrenia. She will fall under the care of Karev.

Also in the episode airing May 13, an elderly patient admitted into the E.R. for a heart condition sees a familiar face, a long lost love who happens to be in the E.R. as well for a fractured arm, and the staff find themselves caught up in their love story. Meredith can't help but tell Cristina about her suspicions of Owen - which inevitably messes with Cristina's head.

May 07, 2010 04:08:59 GMT

Jesus Christ has made a guest starring appearance in "" but he's about to be given his own series. Comedy Central is thinking of having a cartoon series about the Christian leader and announced on Thursday, May 6 that it's indeed in the works under the title "JC". Already, the Catholic League issued a protest against the development.

The extremist group's president Bill Donohue encouraged people to take real action and posted Comedy Central's CEO's address on its . He also said that Jesus is not only praised by Christians but also the Muslims, revealing "We will not only contact the Catholic community, we will contact Muslim organizations as well."

May 07, 2010 03:37:23 GMT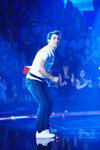 One week shy of its episode, "" adds the hype by releasing one more sneak peek. If the previous promo gave away only Kevin being cheered and under pressure, this one sheds more light on him playing the actual game as well as who are in the audience to support him.

Kevin's wife Danielle Deleasa sits next to brother in law who at one point stands up to cheer on his brother. The littlest of the Jonas clan, is also in the audience, watching anxiously as Kevin tries to get 500 clicks within 60 seconds while 4 speedometers are attached to his arms and legs.

May 07, 2010 02:57:19 GMT

One person is not in line with "" creator to have as a theme. who plays Mr. Schuester on the musical series says he's not keen on having Britney's songs in one episode like they did for last month.

Britney's manager, Adam Leber, began campaigning for a special episode featuring his client via Twitter in April, writing "Do you guys want to see a Britney Spears episode of Glee?" Ryan Murphy then responded, "I'm interested in the Britney Spears idea. I've always loved her. I'm entertaining it. I think young kids would like that."

May 07, 2010 02:24:27 GMT

"" will close down the first season next week with "Founder's Day". The celebration has finally arrived, and everyone is busy with last-minute preparations for floats and fireworks. But they do not foresee what awaits at the end of the day.

Although Damon and Alaric do their best to stop him, Johnathan Gilbert sets a plan in motion that brings Founder's Day to an end amid chaos, destruction and death. Anna informs Damon that all will happen when the fireworks start.

May 06, 2010 08:16:37 GMT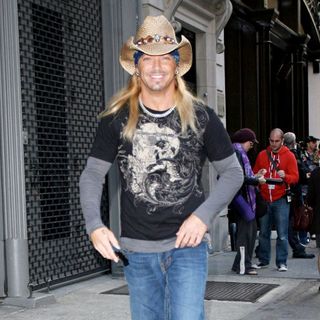 Reality TV bosses are hoping will be well enough to make an appearance on "" - because he was such a big hit on the show. Sources claim the ailing rocker had made it to the finals of the hit show before a brain hemorrhage in late April forced him out of the program.

But, after checking out of hospital in Arizona in early May to recover from surgery at home, the 47-year-old rocker is in demand with show bosses. An insider tells Life & Style magazine Michaels had made it to the final four before he fell ill.

May 06, 2010 07:48:39 GMT

A charming new guy comes to "" but he's been in jail for "murder". In the May 12 episode of the new ABC series, an ominous fearsome hawk soars over Haplin's unsuspecting residents as the Thaw Fest celebration is about to start.

Tommy must walk a precarious line when it comes to Friddle's murder, as a state investigator moves in to assist him. Andrew Haplin, still upset over girlfriend Georgia's assault, exacts revenge on who he believes to be the perpetrator - pays for the consequences.