News
>
Music News
June 28, 2005 02:45:23 GMT
It's been nine years since the American rapper, died, but his music is somehow still alive. Approvingly, "Ghetto Gospel," his single which also features , topped the British music charts Sunday. By doing so, the Crazy Frog mobile phone ring tone which held the top spot for four weeks has to reluctantly drop to 2nd.

In the 3rd place was with his "You're Beautiful," while 's "Slow Down" entered in 4th place. The new entry dance track "Roc Ya Body" by MVP was at 5th, surpassing British DJ team Audio Bullys and the remix of Nancy Sinatra's "Shot You Down." In 7th was the "Lose Control" of , while cartoon band was in 8th with "Feel Good Inc." Another new entry "Hard To Beat" by Hard-Fi was in 9th spot and rounded out at the top 10 with "Just A Lil Bit."

News
>
Movie News
June 28, 2005 02:26:05 GMT
Two thumbs up for "," which begins its opening week with such a great achievement. Taking in an estimate of $26.8 million, the movie overwhelmed the top U.S. box office charts for its second week in a row. Under the Warner Bros. Pictures' is Columbia Pictures' update of the 1960s TV series, "," opened at No. 2 with $20.2 million. "Mr. & Mrs. Smith," a crime thriller starring and , slipped one place to No. 3 with $16.8 million.

Two other movies rounded out the top five are "," which earned $12.8 million for the weekend and the zombie horror "" followed at No. 5 with $10.2 million for the three days. The other five, becoming the top 10, including "," $7.4 million; "," $6.1 million; "," $5.5 million; "The Adventures of Shark Boy & Lava Girl in 3-D," $3.5 million; and "," $3.4 million.

News
>
Celebrity Gossip
June 25, 2005 04:53:40 GMT
Mexican pop star Juan Gabriel was arrested late Wednesday by federal authorities upon arrival at the Ciudad Juarez airport for alleged income tax evasion. Gabriel, who had arrived at the border city for a scheduled concert performance, is accused of not reporting 4.1 million pesos (about $380,000) in income.

The star arrest has been confirmed by Mexico's Attorney General's office, which issued the arrest warrant for Gabriel on Monday, and said that he has been released on a 4.1 million-peso bail early Thursday morning.

News
>
Celebrity Gossip
June 25, 2005 04:41:09 GMT
After nine years together and having two kids, Flynn (7) and Aurelius Cy (2), Aussie supermodel and fiance Arpad Busson announced their separation on Friday. Both of them claimed the split was amicable and no third party was involved.

In a further explanation, the couple said, "Whilst remaining the greatest of friends, we have decided to spend some time apart to consider our future. We have had, and in many ways continue to have, a wonderful relationship, which has produced two beautiful children. In consideration of our sons' welfare, our priority lies with our responsibilities as parents."

News
>
Celebrity Gossip
June 25, 2005 04:23:50 GMT
The list released by the Hollywood Chamber of Commerce on Friday noted as one among the many of 2006 Hollywood Walk Honorees. Some other honorees who'll be honored in 2006 with stars on the walk, including Lou Adler, , , , , Judge Judy (Judith Sheindlin), Shecky Greene, Isaac Hayes, , , Wink Martindale, , and .



News
>
Music News
June 25, 2005 03:53:53 GMT
Distributor has been forced to put off a DVD featuring musical performances from "The Dick Cavett Show" by two weeks to August 16 release because has not yet given an OK. That's because he has allowed archival label Shout! Factory to include performances of "Brown Sugar" and "Street Fighting Man" filmed during a July 25, 1972 performance at Madison Square Garden in New York, and two backstage interviews he did with Cavett.

"The Dick Cavett Show," which was ran from 1969 to 1975, mixed lively debate on topical issues like Vietnam and women's rights with celebrity interviews and musical performances. Some famous take part in the segment, among others , , , Janis Joplin and .

News
>
Movie News
June 25, 2005 03:36:23 GMT
From the "Cleaner" Asian actress will turn her direction to the "Devil." She will first star opposite in the action comedy directed by Les Mayfield, "The Cleaner," in which she plays an FBI agent posing as a waitress to Cedric's amnesiac janitor who thinks he's an undercover agent.

Finish with that one, Liu will topline and executive produce an indie thriller produced by Echo Lake Prods.' Doug Mankoff and Andrew Spaulding as well as IPW's J. Todd Harris, "."

News
>
Celebrity Gossip
June 25, 2005 03:12:53 GMT
Officials of the Detroit annual fundraiser may feel glad for, as what they have expected before, rapper has agreed to perform at the given name Rockin' the Rooftop held June 29. Confirming his appearance on the event, Em said "The fireworks are a big part of summertime in Detroit, and I want to support them and the Mayor. I've come downtown to watch them since I was a kid, and I'll get involved in something that helps the city any way I can."

Rockin' the Rooftop is one of the largest fundraisers for organizers of that night's fireworks and the city's Thanksgiving Day parade. The $175-a-ticket party takes place during the Target Fireworks, named for the department-store chain that pays for the pyrotechnics. Moreover, about 2,000 tickets are expected to be sold for Rockin' the Rooftop.

News
>
Movie News
June 25, 2005 03:02:41 GMT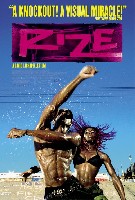 David LaChapelle's project, "," tells about a South Central, LA dance phenomenon, opens in theatres today. In details, the movie explores the evolution of two aggressive, athletic styles of dance, "Clowning" and "Krumping." By means of which "Clowning" was created by Tommy Johnson, known as the Clown, in response to the 1992's Rodney King riots. Since then the dance has developed into "Krumping."



News
>
Movie News
June 25, 2005 02:46:14 GMT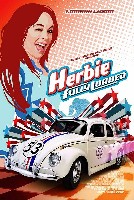 's "" hits theatres this week, while "," a movie version of the classic television show starring Nicole Kidman and Will Ferrell, also is premiered June 24, 2005.



News
>
Movie News
June 25, 2005 02:29:41 GMT
The "" is really annoying young actor that he is now in discussion to jump in the Craig Brewer direction. Timberlake is planning to co-star with and in the Paramount Classics film, budgeted at about $13 million.

"Black Snake Moan," which actually is taken from a 1920s blues record by Blind Lemon Jefferson, will revolve the story of a blues guitarist, played by Jackson, abandoned by his wife. He tries to redeem the soul of a girl, Ricci, addicted to sex in a rural town. Timberlake would play Ricci's boyfriend. The movie is set to shoot in September in Memphis.

News
>
Music News
June 25, 2005 02:16:11 GMT
The Idol winner flies to "Heaven" as it debuted at No. 1 on four charts by Billboard magazine, mainly the Billboard Hot 100, the Pop 100, singles sales and country singles sales. Sold for 170,000 copies in its first week, the single has becoming the best-selling song so far of 2005.

This achievement obviously brings Underwood to become the first country artist to debut at No. 1 on the Hot 100. It's the first time a country song has hit No. 1 since 's "Amazed" in 2000.

News
>
Movie News
June 24, 2005 04:49:55 GMT
As written in XMenFilms.net, "X-Men 3" has finally come up with highly rated Philippe Rousselot to be its director of photography or commonly known as cinematographer. It is shortly explained there that Rousselot choosing is based on his "experience in working on bid budget films based on comic book material having photographed ."



News
>
Celebrity Gossip
June 24, 2005 03:36:24 GMT
"This decision acknowledges the trend of the courts to save parents and their children from the paparazzi," said German supermodel 's lawyer Matthias Prinz commenting his client winning over photo court battle against German magazines. The 34-years-old model got mad when paparazzi took photos of her and her young son Caspar on a London street after a car accident in May 2003, and offered them for sale to German publications.

Stemming from that incident, in July 2004, a Hamburg court ruled the magazines would violate Schiffer and husband Matthew Vaughn's young toddler, who at that time was still 5 months old. The publications appealed to the High Court and their requested was rejected June 22.

News
>
Celebrity Gossip
June 24, 2005 03:21:51 GMT
Paris Latsis got a lavish gift, which is the Esquire house in Beverly Hills, California, worth a $12 million. While attending a party at the Mediterranean-style home decorated by Esquire magazine and recently owned by American football player Keyshawn Johnson, Paris immediately clicked to it. Realizing the house really alluring to his fiancee, Latsis bought it for her.