News
>
Celebrity Gossip
January 19, 2006 09:10:00 GMT
Grammy Award-winning singer has been tapped to perform the US national anthem at next month's Super Bowl. The star will join New Orleans singer Aaron Neville and both are about to be accompanied at the national football championship by another veteran New Orleans musician, pianist Dr. John.

Commenting on the threesome collaboration, NFL spokesman Brian McCarthy said "The combination of all three should present a very memorable performance." Other stars set to join the already mentioned lineup among others are , , and , all of whom will perform the later singer's hits as part of the Super Bowl pre-game show, which will be broadcast live on ABC.

News
>
Celebrity Gossip
January 19, 2006 08:45:12 GMT
Oscar-winning actress has doubled her joy as she's given birth to twins, publicist Nicole Caruso told People magazine on Wednesday Jan 18th.

"She had the babies," said Caruso. "They are happy and healthy." The newly born babies reportedly are the first for Hunter and her British actor husband Gordon MacDonald.

News
>
Movie News
January 19, 2006 08:16:03 GMT
Intended to repeat the success of "," the Weinstein Company and Kanbar Entertainment are teaming on its sequel. The highly anticipated animation comedy will be titled "Hood vs. Evil."

As of its story, "Hood vs. Evil" will find a teen Red training in a distant land with a mysterious, covert group called Sisters of the Hood. She is then called upon by Nicky Flippers -- head of the Happily Ever After Agency -- who teams her with the Wolf to investigate the disappearance of Hansel and Gretel. The character of Granny, and the rest of the "Hoodwinked" gang, also return and are joined by new characters.

News
>
Movie News
January 19, 2006 07:54:27 GMT
Mandate Pictures is said to have acquired the film rights to comic book series "."

The story of the adventure drama film is based on four sweet, young monsters -- a wolf boy, a kid zombie, a young sea monster and a third-generation boogie man -- who have a hard time fitting in with the "normal" human kids. When they find each other, they set out, accompanied by their loyal, flight-challenged pet bat, on an adventure of their own.

News
>
Celebrity Gossip
January 19, 2006 07:24:09 GMT
Gaining more popularity and public notice through her 1976 flick "King Kong," actress will next star in CBS' remake of "Sybil." Based on Flora Rheta Schreiber's best-selling book of the same name, "Sybil" describes the real-life treatment from 1954-65 of a young woman who suffered from multiple personality disorder.

Team up with Tammy Blanchard, the twosome is about to portray the roles made famous by and in NBC's 1976 adaptation. As of Blanchard, she's set to play the title character who's after a suicide attempt is introduced to psychiatrist Dr. Corneila Wilbur played by Lange. During their sessions, Sybil, who confides that she frequently loses her memory and can't account for large blocks of time, slowly remembers the physical, emotional and sexual abuse to which she was subjected as a child by her mentally disturbed mother.

News
>
Celebrity Gossip
January 19, 2006 06:53:08 GMT
"It's not over, we're not divorced. We've been together for over 13 years and there's a lot of love there...We're still married." Hollywood actress said during the Monday night ceremony of the 63rd Annual Golden Globes.

Swank and husband have a week ago announced their separation. But now, the couple seemingly is trying to reconcile, saving their 8-year marriage. The Oscar-winning actress even was spotted wearing her wedding ring to the awards ceremony.

News
>
Music News
January 19, 2006 04:35:57 GMT
In the week ended January 15th, the US album charts saw the return of R&B singer to its top position with her set "The Breakthrough" sold another 118,000 copies. And after sitting on the throne for two weeks, 's "Unpredictable" slipped to No. 2 with 103,000 copies.

"American Idol" winner 's "Some Hearts" rose two places to No. 3 with 77,000 copies, whereas 's "Curtain Call: The Hits" fell one to No. 4 with 76,000 copies. Seated at the 5th rank was the 's posthumous "Duets: The Final Chapter" which was sold another 52,000 copies.

News
>
Celebrity Gossip
January 19, 2006 03:57:14 GMT
The 14-years marriage of notable singer and husband is said on rocks, which then triggered further rumors claiming they're heading for divorce. Per the New York Daily News, Brown was overheard telling friends and acquaintances he is divorcing Houston after an infamously tumultuous marriage.

Tracing back what triggered the divorce report was probably Brown's being seen flirting with a group of beauties backstage at an all-star concert featuring R&B groups SWV, Guy and at the Foxwoods Casino in Mashantucket, Connecticut.

News
>
Movie News
January 19, 2006 03:44:21 GMT
New Line Cinema reportedly has bought "None of Her Business" from screenwriters Cindy and Donald Hewitt for Mosaic Media Group to produce. That being so, Mosaic's Charles Roven and Alex Gartner have been set to produce the flick.

"None of Her Business" is considered as drama comedy which story revolves around a corporate executive who's fired but gets her job back after she disguises herself as a man. The workplace romp turns gender office politics upside down.

News
>
Movie News
January 19, 2006 03:28:50 GMT
The Hollywood Reporter mentioned John Singleton has signed on to adapt and direct "" for Paramount Pictures. The Tom Clancy espionage thriller will have Michael Ovitz in hand to serve as producer.

An action, thriller genre, "Without Remorse" centers on former Navy SEAL and CIA operative John Kelly, code-named Mr. Clark, who first appeared in Clear and Present Danger. Set to play the role is .

News
>
Movie News
January 18, 2006 09:11:56 GMT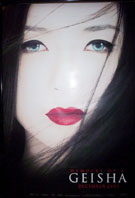 Taking too much concern on its sex scene, Chinese censors have delayed the release of "" for the second time. The drama flick, which was originally slated to debut in Beijing on January 9, was delayed until February10th.

Explaining on the fact, a Sony Pictures executive confirmed censorship was the issue and that a few seconds of footage had to be cut. By now, the film isn't on the China Film Group's distribution schedule and no new release date has been announced.

News
>
Movie News
January 18, 2006 08:39:37 GMT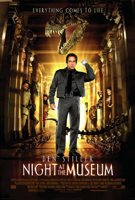 is joining and to enjoy the "." The 20th Century Fox project is of family comedy genre which Shawn Levy about to direct.

Centers on a goodhearted but bumbling security guard (Stiller) who works at a natural history museum, where he accidentally trips an ancient curse that causes the creatures on display to come to life, the film will shoot in Vancouver and is slated for a holiday release this year.

News
>
Movie News
January 18, 2006 08:05:04 GMT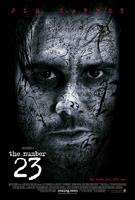 Following stepping down from "" due to the fact that she's pregnant, is currently in talks to secure her role. If only the deal is reached, the actress will then play the role of 's wife in the psychological thriller from director Joel Schumacher.

New Line Cinema reportedly has previously talked to Aussie actress to replace Shue. Unfortunately, a deal was never reached because of scheduling conflicts. Thus, with Madsen concerns to star in, the film will keep its shooting schedule still for Monday Jan 23rd in Los Angeles.

News
>
Celebrity Gossip
January 18, 2006 07:49:18 GMT
Producer Gil Cates announced Tuesday January 17th that Oscar-winning actress will be a presenter at the 78th annual Academy Awards.

As of the Outstanding Film Achievements of 2005, the category will be presented on Sunday, March 5, 2006, at the Kodak Theatre at Hollywood & Highland, and televised live by the ABC Television Network beginning at 5 p.m. PST.

News
>
Celebrity Gossip
January 18, 2006 07:24:24 GMT
Actor has a very distinct, unique maybe, way to earn money for charity. The Hollywood star sold his kidney stone for $25,000, with the money going to a housing charity.

Shatner reached agreement Monday January 16th to sell the stone to GoldenPalace.com, noted for its collection of oddities, which includes a partially eaten cheese sandwich thought to contain the image of the Virgin Mary.