News
>
Music News
September 16, 2005 03:29:36 GMT
In support of "Late Registration," his one-million-selling Number One album, will embark on a forty-four-date tour opens October 11th outside Miami. Joining him on the "Touch the Sky" fall trek are fellow Chicago rapper Common Sense, American Idol winner , and R&B newcomer .

As a part of the tour, the rapper will visit amphitheaters and arenas, including Houston's Reliant Arena, which until recently had been hosting New Orleans evacuees who fled the city in the aftermath of Hurricane Katrina. Get the complete schedule of the tour at http://today.reuters.com.

News
>
Movie News
September 16, 2005 02:35:20 GMT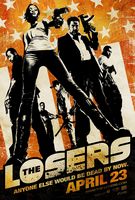 On the contrary to the movie title "," those work behind the scene are 'the braves.' Pete Berg is one of some who will write, direct, and produce via his Film 44 shingle along with Weed Road's Akiva Goldsman.

"The Losers" is an adaptation of a gritty DC-Vertigo comic book that follows the exploits of the highly skilled CIA team members as they are attacked by their own agency and left for dead. They set out to learn why they were betrayed, and to avenge the wrong, as well as other injustices they encounter.

News
>
Celebrity Gossip
September 16, 2005 02:23:11 GMT
After only four months, actress , most famous for her witty portrayal of Bridget Jones, and country star are having their marriage annulled. No further details about the couple's split are available. In time, Chesney's publicist, Holly Gleason, and Zellweger's Los Angeles-based publicist Nanci Ryder, have both confirmed the marriage annulment to The Associated Press on Thursday. Let's hope them the best.



News
>
Movie News
September 16, 2005 02:05:21 GMT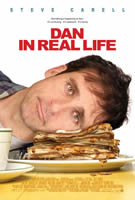 Looking upon the success of his latest movie "," as to why he has becoming a worldwide star, is next slated to top-line "." It is a romantic comedy that Peter Hedges is directing for Touchstone Pictures with Jon Shestack is producing.

"Dan in Real Life" centers its story on a widower with three daughters who writes a parenting column for his local newspaper. His strict rules for behavior are tested when he falls for the girlfriend of his younger brother.

News
>
Movie News
September 16, 2005 01:51:05 GMT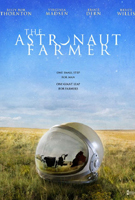 "," which the Polish Brothers are making for Warner Independent Pictures, will get help from notable stars. , and , are all agree to participate.

"The Astronaut Farmer" tells about an eccentric farmer, the role played by , who dreams of space travel and sets out to build a rocket in his barn. His neighbors consider him an oddity, the government thinks he is a threat and the media see him as a story.

News
>
Movie News
September 15, 2005 06:47:14 GMT
Francis Lawrence isn't a legend. Well, at least he could later on be one as he has signed on to direct the long-time-shelved "," which is based on Richard Matheson's classic horror / sci-fi novel of the same title. The story actually had been filmed twice before, but neither one could gain success.

Now, as Lawrence is going to direct, let's hope it will result better as he has planned to rewrite the script over the next few months, with filming due to start sometime next year. "I Am Legend" follows Robert Nevill, the last living man on Earth who struggles to survive in a world full of vampires.

News
>
Celebrity Gossip
September 15, 2005 06:18:23 GMT
American actress , best known as the star of the 1970s fantasy adventure TV series "Wonder Woman" will join the London cast of "Chicago" on Sept. 26. Her joining in the film, which will mark its 8th anniversary in London on Nov. 18, has been confirmed by its producer Wednesday.

Carter will make her London stage debut in the role of the jail matron, Mama Morton. She later on can be seen in "Chicago" at the city's Adelphi Theatre for a six week run which starts September 26.

News
>
Celebrity Gossip
September 15, 2005 06:03:09 GMT
Hollywood hunk is about to make his fanatics, females to be more specific, screaming. The actor plans to thrill them with his being naked scene in his upcoming movie "."

For the film, which he's currently shooting in Canada, Pitt is reportedly planning to show off more of his skin than that he did in his 2004 movie "." A source revealed "(In the script) a fully nude Pitt baths himself with a washcloth while standing in a tub. This is a pretty long nude scene for any actor."

News
>
Movie News
September 15, 2005 04:56:17 GMT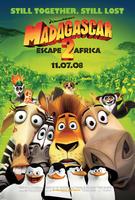 DreamWorks Animation CEO Jeffrey Katzenberg revealed Wednesday they will, in 2008, produce a sequel to the computer-animated comedy "." Considering the film first version success, its upcoming sequel will again reunite , and , who voiced characters Alex the Lion, Marty the Zebra and Gloria the Hippo in the original film.

In addition, Katzenberg also confirmed a direct-to-video release starring "Madagascar"'s scene-stealing penguins in 2009 and a short film starring the marine birds that will play next month before Aardman Animation's "."

News
>
Movie News
September 15, 2005 04:40:36 GMT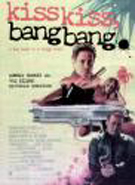 Warner Bros. Pictures' "," engages the like of Shane Black as director, and Joel Silver as producer, has been chosen as the opening-night film at the 9th annual Hollywood Film Festival, to be held on Oct. 18. The film, a Silver Pictures production, stars and .

Serving as the film's exec producer is Susan Levin and Steve Richards with Carrie Morrow as co-producer. The festival, which screens at the ArcLight Cinemas in Hollywood, runs from Oct. 18-24.

News
>
Celebrity Gossip
September 15, 2005 04:11:48 GMT
Standing still despite the ups and downs on the chart, still on top. The rapper's second album "Late Registration," holds onto the top spot of Billboard 200 albums chart this week, selling another 283,000 copies. This is the second week for him to do so. At No. 2 is 's "The Massacre," which moves 154,000 CDs, six months after the original's release.

, in time, follows at No. 3 as their latest, "A Bigger Bang," moves 129,000 units. The band is followed by the ' "Monkey Business," which jumps from No. 6 to No. 4, and 's "The Emancipation of Mimi," which remains at No. 5. At No. 6 is 's solo debut, "Thoughts of a Predicate Felon."

News
>
Celebrity Gossip
September 15, 2005 03:52:26 GMT
Sing "I'm not a girl, yet a mother." You would probably in the near future hear sings so as the pop star has just given birth to a baby boy Wednesday afternoon at a Los Angeles hospital. Per American magazine Us Weekly, the baby reportedly to be called Preston Michael Spears Federline, was born by Caesarean section at the Santa Monica UCLA Medical Center in California.

Further the magazine claimed Spears was taken to the hospital early on Wednesday morning local time with a police escort and accompanied by her husband, dancer . The child is Spears' first, Federline's third. He has had two children from his previous relationship with actress Shar Jackson.

News
>
Music News
September 14, 2005 08:19:06 GMT
, the son of reggae icon Bob Marley, has had his new album "Welcome To Jamrock" released Tuesday, September 13th. In companion with that, the so-called "Jr. Gong" also announces a 24-city fall tour, beginning November 3rd in Saint Petersburg, Florida and culminating on December 6th in Norfolk, Virginia.

Most important than all is that Damian is donating one dollar for every ticket sold to the victims of Hurricane Katrina. All dates will go on sale the weekend of September 17th. Speaking about the album, it's been called "thrilling protest anthem" about life in Kingston, Jamaica.

News
>
Music News
September 14, 2005 08:01:21 GMT
Music retailer HMV Canada has removed all of 's music from its shelves. Not without reason, but the chain was angered by the singer's 18-month deal with Seattle-based coffee giant Starbucks to exclusively sell his new album, "Bob Dylan: Live at the Gaslight 1962," in its stores. The album already went on sale Aug. 30 at Starbucks' 4,600 shops in the United States and Canada and will not be released to other sales outlets for 18 months. Thus, HMV said it would not return Dylan's albums to its shelves until the Starbucks' window runs out.



News
>
Music News
September 14, 2005 07:35:35 GMT
The long awaited release of new album, "All That I Am," outs November 1st on Arista Records. The album's lead single "I'm Feeling You" reuniting the guitarist with , who wrote the song with John Shanks and Kara DioGuardi.

Moreover, the 13-track set also pairs Santana with other notable entertainers, like and 's on "My Man," 's on "Just Feel Better," guitarist Kirk Hammett on the instrumental track "Trinity," and many more.