News
>
Celebrity Gossip
September 30, 2005 03:37:24 GMT
Is socialite that inspiring? Well, for the answer would clearly be yes. The hotel heiress' recent Vanity Fair cover, in which she's topless and covering her breasts with her arms, has inspired the "" star to bare all for the same magazine.

Per America's In Touch magazine, Lohan shot the top-secret cover photo on a beach in Malibu, California last week - and it was actually her idea to pose naked. In some of the Vanity Fair photos, she reportedly mimics her idol, .

News
>
Music News
September 30, 2005 03:10:22 GMT
is too strong to be beaten by other music competitors eyeing his top position on music charts. Though there are many come up with their new releases, still the rapper is the best. His "Gold Digger" featuring continues its run at the top of the Billboard Hot 100 singles chart for the fourth consecutive week. Two thumbs up for him. Elsewhere, the single also is at the top of the Hot R&B/Hip-Hop Songs chart; the Pop 100 chart; the Hot Digital Songs chart, and the Hot Ringtones chart.

Meanwhile, 's "Shake It Off" holds at No. 2, ahead of 's "Like You" featuring that remains at No. 3. Leaps from No. 25 to No. 4 in its fifth week on the chart is Canadian rock act 's "Photograph." Rounding out the top five is the ' "My Humps." In time, Carey's former No. 1, "We Belong Together" drops to No. 6, after which comes 's "Wake Me When September Ends" at No. 7. Up two to No. 8 is 's "Play," followed by ' "Don't Cha" featuring at 9th, and 's "Beverly Hills," which ups one to No. 10.

News
>
Movie News
September 30, 2005 02:50:18 GMT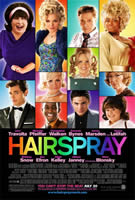 It is difficult, in fact, for New Line Cinema to find the right person who wants to direct their new movie musical titled "." Though, they finally find one, and it's Adam Shankman who is in negotiations, while Neil Meron and Craig Zadan have agreed to produce.

"Hairspary" actually is a 1988 John Waters film, which previously was turned into a Tony-winning Broadway musical in 2002. Joining the musical comedy cast is only so far, but don't worry we tell you who's next.

News
>
Movie News
September 30, 2005 02:35:52 GMT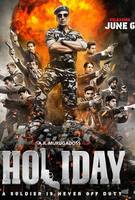 Romance is where Nancy Meyers good at. Approvingly, after gaining success with her late romantic comedy "," she's now again working on the same type of film. This one entitled "," which she herself writes and produces for Columbia Pictures.

Already signed up to star in is , while is in final negotiations with the studio after previously reached an impasse over scheduling conflicts. "Holiday" follows the story of a woman (Diaz) plagued by man trouble finds her fortune improves when she befriends an Englishwoman (Winslet) while on vacation.

News
>
Movie News
September 30, 2005 02:23:48 GMT
Following the success of the first and second installment of "The Fast and the Furious," Universal Pictures franchise has tapped Justin Lin to direct the third one, "," with Neal Moritz to serve as producer. "Tokyo Drift" centers on an outsider named Shaun Boswell who, to avoid jail time, is sent out of the country to live with his military father in a cramped apartment in a low-rent section of Tokyo. When he loses a race to a driver with ties to the yakuza, he has to pay off his debt by going deep into the Tokyo underworld.

Joining the cast is , to play the lead role, , Brian Tee and Nikki Griffin. Besides, there is also newcomer Nathalie Kelly, and Jason Tobin.

News
>
Music News
September 29, 2005 07:26:42 GMT
International superstar is about to set free his new album "Life" which will simultaneously released as a traditional CD and as a DualDisc on October 11, 2005. The new set will among others include the video for "I Don't Care" and an exclusive behind-the-scenes look at the making of the album, from photo shoot to video shoot, with candid and revelatory commentary from the singer.

Meanwhile, there is also the album's first single "I Don't Care," features guest artists and , and a video for the Spanish version of the single, "Que Mas Da." In related news, Ricky also will embark on a worldwide tour that will kick off in Mexico City on November 15. He next will continue the tour through Latin America, then the United States and Europe, traveling around the world in 2006 and 2007.

News
>
Music News
September 29, 2005 07:06:24 GMT
Even the prison bar could not block her way. Approvingly, her new album "The Naked Truth" has been released despite her being jailed. It's about .

While the rapper is serving a 366-day sentence, the "Truth" hits stores September 28. "She's got a lot to say and it's a fabulous, wonderful record, a very deep personal record .... creative, yet very touching." So her lawyer L. Londell McMillan said.

News
>
Music News
September 29, 2005 06:38:42 GMT
Recently gave birth to her first child with husband , pop diva makes a quick comeback to music industry. She will in the near future offer her next album titled "Remixed" that will feature a song remixed by Junkie XL. The Dutch DJ will remix "And Then We Kiss" song, which will be used as the music for the ad campaign behind Spears' new Elizabeth Arden fragrance, "Fantasy."

Despite its yet to be revealed full track, "Remixed," due November 8 via Jive, will reportedly feature Peter Rauhofer's mix of "Toxic," Jacques Lu Cont's remix of "Breathe on Me," Hex Hector's remix of "Don't Let Me Be the Last To Know," Bill Hamel's remix of "Touch of My Hand" and a Davidson Ospina mix of "...Baby One More Time."

News
>
Music News
September 29, 2005 06:09:16 GMT
To mark the 24th anniversary of New York rap pioneers , Capitol Records will out a 15-track compilation called "Solid Gold Hits," set for a November 8 release. The new project will also available as a limited-edition CD/DVD featuring as-yet-unspecified music videos.

Composing the "Solid Gold Hits" will be five tracks taken from the Beasties' 1999 double-disc set "The Sounds of Science." Besides, there are also "Triple Trouble," "Ch-Check It Out" and "An Open Letter to NYC," which are all drawn from their 2004 album "To the 5 Boroughs." Plus, the new release will include a revival of "No Sleep 'Till Brooklyn" from the 1996 "License To Ill" album, and Fatboy Slim remix on "Body Movin."'

News
>
Music News
September 29, 2005 05:08:24 GMT
The North American arena tour, which singer held in support of his album "Somewhere Down in Texas," will be begun in mid-January and will play 25 cities through June. So prepare yourself and don't miss it.

The country star is set to perform at the MGM Grand in Las Vegas in February 4, which tickets go on sale October 8. There he will perform alongside veteran country act Tracy Lawrence. Unfortunately, that is the only tour date being confirmed. But don't worry coz we'll back with updated news.

News
>
Music News
September 29, 2005 04:33:16 GMT
New from music industry. Houston MC failed to maintain his reign on the charts, down eight places to No. 9 with his major-label debut "The People's Champ" moved another 70,000 copies. The throne soon fell for hard rock act , whose third effort "Ten Thousand Fists" sold 239,000 copies. Just behind was 's "Have a Nice Day" sold 202,000 units.

Hip-hop superstar also failed to hold on his runner up position, dropped one spot to No. 3 with his "Late Registration" sold another 126,000 copies. At No. 4 is the new compilation "So Amazing: An All-Star Tribute to ," which features covers of the recently deceased soul legend's classics by , , , and . Entered at No. 5 was 's second collaboration with frontman Barry Gibb, "Guilty Pleasures" sold for 101,000 copies.

News
>
Celebrity Gossip
September 29, 2005 03:54:03 GMT
The Woodstock Film Festival will have its 6th annual fete held Wednesday through Sunday and, as co-founder Meira Blaustein said, is expecting to attract more than 10,000 people, yet aims to remain true to its independent roots. "It's not our goal to become huge. We don't want to be huge, we want to be high quality," so she said in a statement.

The annual event will among others include "," starring , and ; Atom Egoyan's "," starring and ; "Lonesome Jim," directed by and starring and ; and the historical drama "Fateless" about Hungarian Jews during the Holocaust.

News
>
Movie News
September 29, 2005 03:34:30 GMT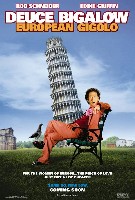 The follow up to 's 1999 box office hit of "Deuce Bigalow" movie, titled "," has had its UK premiere Monday at Rex cinema in London's Leicester Square. Attending the premiere among others; Schneider himself, his co-star who was arrinving arm-in-arm with boyfriend , and fellow co-star .

Giving words on his film, Schneider commented "Yeah, I loved shooting in Europe. You're blocking the streets, and people are yelling at you ... it was a fantastic experience! Shooting it out of the U.S., the studio couldn't fuck with it too much. No one else is writing me movies, so I gotta do it myself."

News
>
Movie News
September 29, 2005 03:14:31 GMT
The original film of "36 Quai des Orfevres" was a French hit and was nominated for eight Cesars last year. That maybe one reason that encourages Marc Forster to line up its remake. As for his version, it will center on cops competing for a promotion. The two former friends now work for different departments, and are determined to catch a gang of violent robbers in order to get the job they're after.

To help him in the making process, there is Dean Georgaris to write the script, and and Georgaris' Penn to serve as producers.

News
>
Movie News
September 29, 2005 02:34:47 GMT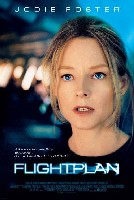 Flight attendants: "Boycott ''." But Why? Take a look at the story. It displays a mother looking for her missing daughter aboard a plane. It then turns out that one of the flight attendants aboard is involved in a terrorist plot hatched by the plane's air marshal.

So? Labor unions, the Association of Professional Flight Attendants, the Association of Flight Attendants and Transport Workers Union, representing most of the nation's 90,000 flight attendants at 23 airlines have urged their members to boycott the new film, which they think can cause distrust of their members among real airline passengers. Moreover, they also complained that other flight attendants in the film are shown as being "rude, unhelpful and uncaring."