News
>
Celebrity Gossip
February 17, 2006 04:42:34 GMT
, in fact, is not that tough in real life as the way she is in the dance floor. The material girl has had a hernia surgery at Cedars-Sinai Medical Center on Feb. 10 but has fully recovered, her spokeswoman said on Thursday Feb 16th, 2006.

"She had a minor procedure for a hernia and is absolutely fine now," the rep said. Reports mention that after the Feb. 8 Grammys ceremony at L.A.'s Staples Center, in which she opened the show with , Madonna went to Cedars-Sinai Medical Center for the procedure.

News
>
Celebrity Gossip
February 17, 2006 04:09:25 GMT
John Michael Montgomery joining the long line up of notable celebrities to face DUI charges. The country singer has on early Thursday Feb 16th, 2006 arrested and charged with driving under the influence and possession of a controlled drug.

In addition, the star also was charged with having a prescription drug not in its proper container, two counts of carrying a concealed deadly weapon, disregarding a traffic control device and improper turning. Further officials revealed that Montgomery had two loaded handguns in his vehicle, one under the driver's seat and one under the front passenger's seat. The report listed the controlled substance as the painkiller Endocet.

News
>
Movie News
February 17, 2006 03:51:28 GMT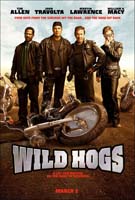 Hollywood movie star is joining and to star in the upcoming comedy adventure "." The Touchstone Pictures' movie project is about to be directed by Walt Becker from a script written by Brad Copeland.

As of the story it revolves around a group of frustrated middle-aged suburban biker wannabes who hit the open road in search of adventure only to encounter a real Hells Angels group. Produced by Brian Robbins and Michael Tollin, filming is slated to begin in April in New Mexico.

News
>
Celebrity Gossip
February 16, 2006 08:23:23 GMT
, Def Jam president as well as part owner of the NBA's New Jersey Nets, has launched a contest for a new Nets theme song. The contest, a partnership with Sprite and New York radio station WQHT (Hot 97), is for amateur performers only.

Contestants are to write and record a Nets theme song. Entries must be recorded on a CD or tape, addressed to "Nets Song Contest," Nets Basketball, 390 Murray Hill Parkway, East Rutherford, NJ 07073 besides be uploaded via Hot 97's Web site (http://www.hot97.com).

News
>
Celebrity Gossip
February 16, 2006 08:04:05 GMT
has had his production company, Katalyst Films, being recruited by Internet giant AOL to produce comedy show.

Concerning the project, Kutcher reportedly is to become producer to at least 20 mini-episodes of five shows to be available on AOL.com and other parts of the AIM service.

News
>
Celebrity Gossip
February 16, 2006 07:44:30 GMT
has, unfortunately, postponed his Australian tour, dubbed "Ready For Action" tour, for he has just won a part in a new TV project.

Had previously been scheduled to perform in Sidney and Melbourne this month, Hasselhoff insists he will visit Australia later this month, telling fans through his official tour website "Thank you for your understanding and patience and we look forward to seeing you at the rescheduled performances."

News
>
Celebrity Gossip
February 16, 2006 07:32:19 GMT
Shock rocker reportedly has sold his wedding photos to OK! The famous rocker tied the knot with dancer in a small midnight ceremony in December last year at the Castle Gurteen, in Kilsheelan, County Tipperary.

The wedding photos being sold show Manson dressed in a velvet tuxedo alongside von Teese in a Vivienne Westwood dressing gown. Guests featured in the pictures include and . The pictures is said to appear in the March issue of the related magazine.

News
>
Celebrity Gossip
February 16, 2006 07:05:20 GMT
Tuesday Feb 14th, 2006 coincide with Valentine's Day, which should be a happy day for everyone, turned to be a bad or maybe worst day for socialite . The star has been attacked, pelted with flour by anti-fur protesters, PETA activists, at London Fashion Week in protest of the fur in the fashion collection that she wore.

Paris was there opened and closed fur-using designer Julien Macdonald's show and nothing happened until she was on her way to an after-show party. PETA representatives were out there to attack MacDonald for his "relentless use of fur." And so the incident occurred. "There is nothing remotely fashionable about the torture and death of animals killed for fur," Yvonne Taylor, of PETA Europe, said.

News
>
Movie News
February 16, 2006 06:48:53 GMT
Despite recent reports claiming there won't be in the next Harry Potter film, producers have confirmed the actor's come back to the "."

Explaining on that matter producer David Heyman said "We're not shooting his part for quite a while, and as is always the case, you begin with the parts that are most pressing. We have every intention of having Gary Oldman play Sirius Black."

News
>
Celebrity Gossip
February 16, 2006 06:13:18 GMT
Canadian band leads this year Junos, Canada's music awards, received a leading six nominations. Announced Wednesday Feb 15th by the CTV network and the Canadian Academy of Recording Arts and Sciences, the music group ups for Juno Fan Choice, Single Of The Year and Producer Of The Year for "Photograph", Album Of The Year and Rock Album Of The Year for "All the Right Reasons", and Group Of The Year as well.

Following close behind with five nominations are and , both of whom among others up for Artist Of The Year, Fan's Choice and Album Of The Year. Tied with three noms each are , rock legend and the Tafelmusik Baroque Orchestra. Meanwhile, music diva is nominated for Fan Choice award.

News
>
Celebrity Gossip
February 16, 2006 05:09:38 GMT
and her twin sister give hand at modeling. The twosome reportedly has shot the autumn ad campaign for designer Badgley Mischka.

Speaking on the reason on the Olsen twins modeling for them, the design duo of Mark Badgley and James Mischka said Wednesday Feb 15th, 2006 "Ashley and Mary-Kate have grown up to become America's young style icons. They have an amazing sense of fashion and individuality that intrigued us."

News
>
Movie News
February 16, 2006 04:49:21 GMT
Who's the next Bond Girl? No need to raise that question for more as producers of the highly anticipated "" have scheduled a press conference Wednesday Feb 22nd in Prague, during which they will announce the answer to that question.

Despite the absence of its leading lady or villain, the filming of the action flick keeps rolling. And while many has speculated on and to play 's lady, producers reportedly have confirmed that Danish actor will play Bond's nemesis.

News
>
Music News
February 16, 2006 04:22:20 GMT
In the wake of Hurricane Katrina, New Orleans is ready to hold its annual Jazz and Heritage Festival. Scheduled to take place April 28-30 and May 5-7, festival organizers have on Wednesday Feb 15th, 2006 announced a lineup of artists to perform at the event.

The names tapped to headline the fest include the likes of , Fats Domino, , , and . Besides, there will also any other famous musicians like , and in addition to the city's most famous musicians, many of whom are seasoned performers.

News
>
Music News
February 16, 2006 03:54:51 GMT
The Billboard 200 album chart in the week ended Sunday Feb 12, 2006 was dominated by 's "Sing-A-Longs and Lullabies for the Film " which soared to the top spot with 163,000 in sales. 's "The Breakthrough" sold another 152,000 copies to hold at No. 2 while last week's No. 1, 's "The Greatest Songs of the Fifties," fell to No. 3.

's "Amore" dropped to No. 4 followed close behind by ' "On Top of Our Game" at No. 5. While 's "Ancora" sticked at No. 6, 's "The Emancipation of Mimi" bounced from 14th to No. 7. 's "Breakaway" was at No. 8, 's "Curtain Call: The Hits" fell to No. 9, and closing the Top 10 was 's "Unpredictable."

News
>
Celebrity Gossip
February 16, 2006 03:16:57 GMT
Music Rock act dominated the annual Brit Awards held Wednesday Feb 15th at the cavernous Earls Court exhibition centre in west London. The rockers picked home 3 awards all at once, which among others include British Rock Act, British Live Act, and British Group awards.

Also a big winner at the prestigious event was who won the categories of Pop Act and British Male Solo Artist. Also winning two awards was , mainly for the categories of International Group and International Album for "American Idiot", and who won the British Single for their "Speed Of Sound" and MasterCard British Album for "X&Y."