News
>
Celebrity Gossip
November 30, 2005 04:38:49 GMT
Singing, acting, and writing. seemingly has passed through it all. But wait. Hey you miss one, it's sex. Yes, the rapper has yet undergone a sex business. And in fact, he has had an idea about that which will be soon turned into realization.

Rumors on the street mention that Fiddy is about to launch sex toy line of his own version. What a surprise. He said "I need to make a 50 Cent condom, and a motorized version of me. A motorized version of me will definitely have to be waterproof, so you could utilize it in the tub. A lot of them vibrators aren't waterproof."

News
>
Music News
November 30, 2005 04:12:42 GMT
Adding numbers of bands' members who go solo, vocalist/guitarist Ray Davies already played his first date in New York Monday night at the Supper Club as an individual performer. During the performance, he treated fans to six songs that will appear on his first solo album.

Greater than that, Davis' first ever solo album, tentatively titled "Other People's Lives," is slated for a February 7 release date via V2 Records. The set is said to consist of a main track dubbed "Thanksgiving Day," released last week on an EP of the same name.

News
>
Celebrity Gossip
November 30, 2005 03:53:16 GMT
"I'm sure Kenny and I will be doing the old legal thing, but we won't be doing the whole veil and gown thing," revealed his marriage plan with longtime partner Kenny Goss. "It'll be relatively soon after it comes in, probably early next year," he continued.

That is all about the singer's wedding plan which was unveiled Tuesday. The twosome plans to follow the step of fellow musician , legalizing their relationship under new British legislation offering gays many of the legal protections available to married couples.

News
>
Music News
November 30, 2005 03:30:02 GMT
Fans listen carefully to this one. It's ' tour dates for their upcoming Europe summer tour. The band has on Nov 29th confirmed that they are going to bring their world tour to Europe next summer, beginning May 27 in Barcelona.

Stadium dates are scheduled for August 29 in Cardiff, Wales, with additional shows still to be announced in Russia, Greece, Croatia, Serbia/Montenegro, Portugal, Denmark, Switzerland and Ireland. You can get the tickets starting from December 3.

News
>
Celebrity Gossip
November 30, 2005 03:11:05 GMT
Latin singer shows his deep concern towards social matter by willingly joining a U.N.-affiliated migration organization to fight human trafficking in Colombia. "More than half of trafficking victims worldwide are children, forced into pornography, prostitution and labor servitude," he said. "Human trafficking is an unscrupulous market that generates around $10 billion annually."

Thus, to support the organization's program, Martin is slated to appear in TV commercials and provide support through his nonprofit foundation, the Ricky Martin Foundation. Focused on the dangers trafficking poses to Colombian children such as sexual exploitation, the commercials will begin airing next year. In addition to that, the organization also will publicize a new telephone hot line that provides assistance and information about trafficking in the country, the Geneva-based IOM said.

News
>
Movie News
November 30, 2005 02:05:11 GMT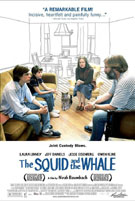 The Independent Spirit Awards, the American art-house world's version of the Oscars, already reaches its 21st year. The event, which honors low-budget films based on such criteria as original, provocative subject matter and degree of independent financing, will announce its winners March 4 next year, the day before the Academy Awards.

Contenders for the award were announced Tuesday. Among them was the low-budget drama about a family torn apart by divorce "." Led the nomination with six all at once, the flick obviously ahead of higher-profile entries, including "" and "" with four each.

News
>
Movie News
November 29, 2005 09:19:40 GMT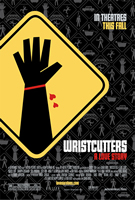 The time has come and coming next during this film award season is the 2006 Sundance Film Festival. Due to such fact, the festival organizers has on Monday announced 64 films that will play at the Park City, Utah, festival that run January 19-29. The festival, founded and backed by actor , named 16 American dramas and 16 documentaries into a competition that spotlights directors, writers and actors working outside Hollywood.

Besides, it also made 16 feature films and documentaries eligible for awards in special foreign film categories. As of the films competing Dramas include "Forgiven," "," "," "Hawk Is Dying," "," "," and "." Up for the top US Documentary prize among others are "Crossing Arizona," "Ground Truth: After the Killing Ends," "Iraq in Fragments," "American Blackout," and "An Unreasonable Man."

News
>
Music News
November 29, 2005 08:51:36 GMT
British rock band says hello to North America as they unveiled Tuesday that they are going to embark on a six-week tour there, beginning March 3 in Miami. The music group's guitarist Brian May, drummer Roger Taylor and Bad Company frontman Paul Rodgers will altogether perform in front of their many fans.

The tour reportedly will feature video footage of late singer Freddie Mercury who died of AIDS in 1991. Besides, it will also include three dates in California: San Diego (April 1), Anaheim (April 3) and San Jose (April 5), and will wrap April 13 in Vancouver, B.C. For the complete dates click on the band's official sites.

News
>
Celebrity Gossip
November 29, 2005 08:41:48 GMT
Former business manager of actress sued the star for breach of contract, claiming she has failed to pay commission on the second and upcoming third season of her Showtime series, "The L Word."

In the lawsuit filed in Los Angeles County Superior Court, Seven Summits Pictures and Management claimed to have already helped the actress get her role on the series and thus deserved for 10 percent commission from subsequent seasons.

News
>
Movie News
November 29, 2005 07:58:57 GMT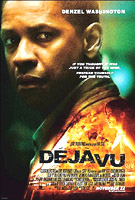 "." For some people such feeling is considered as annoying, while for some others it's very helpful. So it depends. As for Jim Caviezel, experiencing Deja Vu is just great as he's in talks to star in the upcoming action adventure drama.

Making the film for Touchstone Pictures are director Tony Scott and producer Jerry Bruckheimer. Meanwhile, Terry Rossio and Bill Marsilli wrote the script, and Chad Oman is executive producing with Mike Stenson and Ted Elliott.

News
>
Celebrity Gossip
November 29, 2005 07:31:00 GMT
Television/music personality missed it last year, but this time he is available to celebrate the significant moment. The New Year. After recovering from a stroke he suffered in early December 2004, Clark is set to be in New York's Times Square to host "Dick Clark's New Year's Rockin' Eve" Dec. 31 on ABC.

Joining him on the show is New York "American Idol" host . Apart from both, the show will perform its main performer, which is teen star . The singer/actress will handle Hollywood party segments of the 34th annual special. Also she will perform three songs during the broadcast, which will feature a host of as-yet-unannounced performers.

News
>
Celebrity Gossip
November 29, 2005 07:02:17 GMT
Let us wish them happiness forever coz they have just welcomed their first baby into the world. It's a baby girl for athlete Lleyton Hewitt and his actress wife Bec Cartwright.

"Lleyton and Bec Hewitt are pleased to announce the overnight arrival of their first child, a healthy baby girl," said Hewitt's publicist Rob Aivatoglou. The baby was born at Sydney's North Shore Private Hospital at 1.45 am (AEDT).

News
>
Movie News
November 29, 2005 06:31:13 GMT
Believe it or not? will in the near future team up with Tim Burton to work on the upcoming action adventure "" which is based on the exploits of Robert Ripley, the explorer and newspaper columnist who created "Ripley's Believe It or Not."

While Carrey is set to star in, Burton is in hand to direct the flick for Paramount Pictures. And as the studio expects to begin the film production in London in October for a late 2007 release, Larry Karaszewski and Scott Alexander are both responsible to write the script.

News
>
Music News
November 29, 2005 06:08:44 GMT
Following his fellow musicians, former singer/bassist Glenn Hughes is going solo. And for the sake of his next album, the veteran rocker reportedly has tapped guitarist and drummer Chad Smith.

About his album Hughes revealed 12 of the 25 songs he has written would make it onto the album, which will be the "most varied" record of his career. "It's funk, rock, soul, and pop all mixed together in a big soup," he said.

News
>
Celebrity Gossip
November 29, 2005 04:53:28 GMT
Their hard work finally is paid off. It's worth somehow that after years of rejection, influential bands the , and are finally making it into the Rock and Roll Hall of Fame. Two thumbs up for them.

All of them will be feted at the Rock Hall's 21st annual induction ceremony to be held at New York's famed Waldorf Astoria Hotel on March 13 next year. Joining them in the Class of 2006 are jazz legend and New Wave group . Meanwhile, trumpeter Herb Alpert and business partner Jerry Moss, founders of A&M Records, will be inducted as Non-performers.