News
>
Celebrity Gossip
November 30, 2006 03:43:13 GMT
While her no panties tour makes the gossip pages everyday, creating another headlines. The singer, who's working on her comeback studio album, has reportedly pulled out of co-hosting the Billboard Music Awards in Las Vegas scheduled for Monday Dec 4th.

Report on Britney's dropped out of her hosting role comes to the surface just hours after show bosses boasted she'd appear onstage with new best pal . No reasons given for the singer's act.

News
>
Celebrity Gossip
November 30, 2006 03:07:59 GMT
Canadian rockers lead the pack in the awards season. The music act leads the 2006 Billboard Music Awards with five nominations all at once, mainly for the categories of Artist of the Year, Duo/Group of the Year, Album of the Year and Rock Album of the Year both for "", plus Rock Artist of the Year.

Also leads the awards show with five nominations is who vies for Female Artist of the Year, R&B/Hip-Hop Artist of the Year, Female R&B/Hip-Hop Artist of the Year, R&B/Hip-Hop Album of the Year for "", and R&B/Hip-Hop Single of the Year for "Be Without You". Rapper is another leading nominee, scores nods for R&B/Hip-Hop Artist of the Year, Male R&B/Hip-Hop Artist of the Year, R&B/Hip-Hop Album of the Year plus Rap Album of the Year both for "", and Rap Artist of the Year.

News
>
Celebrity Gossip
November 30, 2006 02:35:35 GMT
She was the 2nd last year. But as of this year, claims the top spot on the Hollywood Reporter's 5th annual list of Highest-Paid Actresses. The Aussie movie star bested last year's top-earner who unfortunately doesn't make the list this year after becoming a four-time top-earner.

Kidman, who earns as much as $17 million per movie, is currently playing photographer Diane Arbus in the independently produced film "". On the 2nd position of the list is , who earns $15 million per movie. , and are all placed 3rd to 5th respectively, with income of also $15 million for each film.

News
>
Movie News
November 29, 2006 10:00:21 GMT
Ready to draw a handful of money out of his pocket, "" helmer Todd Phillips is going to produce buddy comedy "The Fix Up" with a possibility to also take a director's seat for the project.

Set to be developed under Warner Bros. Pictures banner, the flick centers on an ordinary man falsely accused of a crime who embarks on a road adventure with a government agent after the man resolves to make things right for him.

News
>
Celebrity Gossip
November 29, 2006 09:48:30 GMT
If only reports on cheats on with an "exotic dancer" and former porn star a full month before she filed for divorce are proven true, the singer has made the right decision then.

Talk is heating up that K-Fed was having an affair with a former porn star Kendra Jade. He reportedly met Kendra in Las Vegas in December 2005 while his wife was visiting her family in Kentwood, Louisiana. Since then on, the two got close.

News
>
Movie News
November 29, 2006 09:37:30 GMT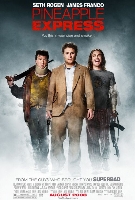 Maintaining its productiveness, Columbia Pictures is about to develop a comedy feature entitled "The Pineapple Express" for Judd Apatow and Shauna Robertson to produce, Variety has learned.

In bringing the project to the surface, the studio has already appointed David Gordon Green to direct from the script written by and Evan Goldberg which revolves around a pair of buddies who find themselves unexpectedly get involved with a drug gang.

News
>
Music News
November 29, 2006 09:26:38 GMT
An American garage rock band, doesn't fit best with the hugely popular , especially its frontman . It is sad to say that the hard rock singer has axed the music act as the opener for Guns' "Gunners' Chinese Democracy" tour.

EODM was originally slated to perform on stage for Guns N' Roses for three weeks. Unfortunately, the rock group received "not deafening boos, but lots of grumbling and grousing and indifference." That becomes one strong reason for Rose to exclude them from the list.

News
>
Movie News
November 29, 2006 09:11:23 GMT
Here comes another comedic stint for . Variety has revealed that the funnyman will play a leading role in "The Better Man", a Universal Pictures production in association with Stuber/Parent production company.

It is said that Lawrence will be billed to portray a successful talk-show host who starts to question his path in life as he returns home with his famous fiancee to attend his parents' 50th anniversary. Filming is scheduled to begin in March with Malcolm Lee to both write and direct.

News
>
Music News
November 29, 2006 08:44:50 GMT
Popular children's entertainers, , have scheduled a press conference in Perth for Thursday Nov 30th to announce a major change to the group's line-up.

The Sydney Morning Herald, Australian Associated Press and the online edition of Sydney's The Daily Telegraph newspaper are all reporting the group was likely to announce the departure of the "Yellow Wiggle," Greg Page, who has been frequently absent from touring since undergoing a double hernia operation in December.

News
>
Movie News
November 29, 2006 08:35:33 GMT
Making a great addition to the cast, and have both been confirmed to take part in "", an indie drama mystery about a young woman's rise to the apex of a love/power triangle in the world of boxing.

While Bryne is said to replace Australian fellow actress who previously was cast in, role for Weaving has not yet been determined. Alongside Matthew Le Nevez, the twosome will come under the direction of Jonathan Ogilvie who is also attached to pen the script. Production on the project is scheduled to begin February next year with Michelle Harrison and John Brousek producing.

News
>
Celebrity Gossip
November 29, 2006 08:19:12 GMT
It seems that the wedding bell will ring sooner rather than latter for and fiancee . The movie hunk was reportedly spotted getting a marriage license in New York with his bride-to-be.

Ledger and Williams first met while they were filming gay cowboy film "". They confirmed their engagement in August 2005 and already have a one-year old daughter, Matilda Rose Ledger.

News
>
Movie News
November 29, 2006 07:53:38 GMT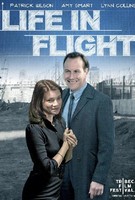 Set to mark their first onscreen collaboration, and have both signed on to star together in drama feature "", a new film production coming from Plum Pictures.

Slated to begin filming next month, the project focuses on a talented builder-architect with a seemingly perfect life who is forced to reassess his existence after his unexpected meeting with an urban designer. Tracey Hecht has been appointed to both write and direct while Galt Niderhoffer, Daniela Taplin Lundberg, Celine Rattray and Pam Hirsch will all seat as the producers.

News
>
Celebrity Gossip
November 29, 2006 07:51:29 GMT
American director, actress, producer, and Academy Award-winning screenwriter Sofia Coppola gave birth to a baby girl Tuesday Nov 28th. The newlyborn is her first child with boyfriend, French musician, Thomas Mars.

Details on the baby are not publicly revealed except that the couple named her Romy.

News
>
Celebrity Gossip
November 29, 2006 07:30:33 GMT
This time around will have her nanny skills tested as she and husband of four years, shoe store and restaurant owner Orson Salazar, are expecting their first child together.

On her pregnancy, the actress told People at Monday's Nov 27th Los Angeles premiere of her new movie, the indie comedy "," "I'm four months. Yep, you can see."

News
>
Celebrity Gossip
November 29, 2006 06:51:37 GMT
Rumors suggest 's relationship with boyfriend is on the rock, are proven false. The Czechoslovakian-born fashion model slams the break-up reports, saying "We're very much in love."

Nemcova and Blunt have been spotted last week hit L.A.'s Hyde Lounge together hand-in-hand. That's a more than enough evidence that the couple is still together.