News
>
Movie News
January 17, 2006 08:30:53 GMT
Numbers of movie stars joining and for the upcoming "." They are , , and Richard E. Grant.

A romantic fable directed by Mark Palansky from a script by Leslie Caveny, "Penelope" tells the story of a young woman born with the face of a pig who must break a family curse and find true love in the process.

News
>
Celebrity Gossip
January 17, 2006 08:06:46 GMT
Movie star publicly confirmed at a concert held on Saturday Jan 14th that he and wife Danielle Spencer are expecting their second child.

Have been married for less than three years, Spencer is now pregnant. The couple has had a two-year-old son named Charles. And as of the new baby, it is expected in July.

News
>
Celebrity Gossip
January 17, 2006 07:50:29 GMT
Oscar-winning actor has, during his shooting on a new movie "" with and in the Dominican Republic, confirmed the expecting-baby rumors.

The Hollywood hunk revealed that he and wife Lucianne Bozan are expecting their first child together. Being asked about his four-month pregnant wife, Damon replied in Spanish, "It will be a girl," according to local newspaper El Caribe.

News
>
Movie News
January 17, 2006 07:21:37 GMT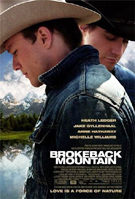 "" yes scored great at the 63rd annual Golden Globe awards held Monday January 16th. Though, the cowboy romance "" scored greater than the drama genre, won 4 awards. What an achievement.

Not only "Brokeback Mountain" secured the Best Motion Picture - Drama award, but also it took home the Best Director - Motion Picture honor for its director Ang Lee. Also it nabbed the Best Screenplay - Motion Picture thanks to Larry McMurtry and Diana Ossana, and Best Original Song - Motion Picture for "A Love That Will Never Grow Old" as well.

News
>
Movie News
January 17, 2006 06:51:58 GMT
Moviegoers will in the near future enjoy a new film presented by Walden Media as the studio has acquired the rights to Isabel Allende's trilogy featuring young adventurer Alexander Cold, a series of books that marked the famed author's first foray into young adult literature.

The first one on work is "." Set to be produced by Barrie Osborne, the adventure fantasy flick will be adapted from Allende's novel and co-produced by David Rothenberg.

News
>
Movie News
January 17, 2006 06:27:20 GMT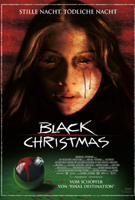 While the Christmas season has ended, is joining the likes of , and , to celebrate the "." Trachtenberg is said to topline the horror remake, which is worked on by filmmaking team James Wong and Glen Morgan.

Of horror thriller genre, "Black Christmas" is about a killer who terrorizes a sorority house with phone calls before he begins to murder various sorority sisters during the holiday break. Shooting will start at the end of this month in Vancouver with a release date slated for Christmas 2006. Wong and Morgan are producing, with Morgan writing and directing.

News
>
Celebrity Gossip
January 17, 2006 05:50:45 GMT
Brought home the Best Performance by an Actress In A Supporting Role in a Motion Picture award was thanks to her portrayal in "."

As for Best Performance by an Actor In A Supporting Role in a Motion Picture was given to through his late film "."This award is his second Globe which he got in 2001 through "O Brother, Where Art Thou?" (2000).

News
>
Celebrity Gossip
January 17, 2006 05:50:00 GMT
Australian musician Olivia Newton John has been honored the Lifetime Achievement award at the annual G'Day LA: Australia Week gala held Saturday night Jan 14th, 2006 at the historic Hollywood Palladium in Los Angeles.

"I'm just thrilled," she commented. "Listen: I've lived several lifetimes, I think, and this is another one. And I'm just thrilled to be here and I'm thrilled! I'm going to enjoy every moment. Instead of being nervous, I'm gonna just enjoy every second, because life is short and fleeting, and the good moments aren't always there, so I'm very happy."

News
>
Celebrity Gossip
January 17, 2006 04:37:11 GMT
Hollywood actress is reported to have engaged to boyfriend Joe Macaluso over the Christmas holidays. The report was brought to public firstly by People magazine on Monday January 16th.

Murphy accepted the proposal from Macaluso at the end of December, Us Weekly reported. It is said that Murphy was seen showing her nearly 4-carat Tiffany ring at a luncheon during the weekend at the Ivy in Los Angeles.

News
>
Movie News
January 17, 2006 04:08:16 GMT
Hollywood has on Monday January 16th celebrated one of its biggest parties of the year, the 63rd annual Golden Globe Awards. That being so, following more than a month of critics' picks and nominations, "" comes up as the big winner at the prominent event, taking home 3 awards all at once.

The drama genre wins the awards for Best Motion Picture - Musical Or Comedy category, Best Performance by an Actress in a Motion Picture - Musical or Comedy for , and Best Performance by an Actor in a Motion Picture - Musical Or Comedy for . In the meantime, great actor is handed the Cecil B. DeMille Award.

News
>
Movie News
January 17, 2006 03:31:41 GMT
This movie awards season will see "" and "" competing one another to secure the University of Southern California's 17th annual Scripter Award, which honors the year's best film adaptation of a book, novella or short story, and is the only award that honors both the author and screenwriter.

The writers of both films reportedly have received an equal number of votes in the Scripter selection committee balloting. Thus, a runoff vote will be held to determine this year's winning film, which final results to be made public Wednesday Jan 18. And as the winner has been revealed, the award will then be presented on February 11 during a black-tie dinner.

News
>
Celebrity Gossip
January 17, 2006 03:04:53 GMT
Age means nothing but number. Though, number does matter. In case of Forbes magazine, age and number are tied closely one to another. Apparently, the magazine has in its annual list of the world's 100 most powerful celebrities found out an interesting phenomenon.

The result of the poll surprisingly includes 11 young celebrities under 25 that becoming American's biggest earners. Among them is with $21 million earnings resulted from her production company and retail ventures. Also there is NBA phenomenon , which earns $23 million by the year 2005.

News
>
Celebrity Gossip
January 16, 2006 07:29:35 GMT
The year of 2006 seemingly becomes a busy year for actor . We have just landed our feet in the very beginning of the New Year, yet the actor has had hectic schedules to do.

Shortly following he's reported to wed, which obviously keeps him busy with the preparation for the big day, Culkin is now reported to have penned his first book ever. It's called "Junior."

News
>
Movie News
January 16, 2006 06:56:29 GMT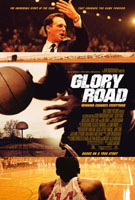 The North America box office for Weekend of January 13, 2006 has a new champion. It's the college basketball saga "" which reigning the top position, sold about $13.5 million worth of tickets in the Friday-to-Sunday period. No. 2 also is won by a new release, "" with $13 million, while the animated tale "" is at 3rd with $12.2 million.

"" in the meantime falls two places to No. 4 scoring $10.1 million, followed then by last week champ "" at No. 5 with $9.6 million. The No. 6 position is secured by comedy flick "" taking in $8. 6 million, ahead of "" at 7th with $7.3 million.

News
>
Movie News
January 16, 2006 06:31:35 GMT
While and have confirmed their going to reunite for the highly anticipated "," reportedly is still in talks to star in.

The former professional soccer player is about to reunite with Brett Retner who's in hand to direct. In the meantime, Jeff Nathanson also is back for the project.