News
>
Celebrity Gossip
September 29, 2006 08:30:14 GMT
This just in. is in negotiation to publish the first photos of second son, Sutton Spears, in People. The superstar reportedly is still negotiating a lucrative deal for the exclusive rights to the first photos of Sutton.

In the meantime, rumors are swirling that OK! magazine has also tried to buy the rights of the photos for $2 million. However, Spears turned it down and instead stick it with People which also snapped her first son, Sean Preston, and her wedding to husband .

News
>
Movie News
September 29, 2006 08:12:14 GMT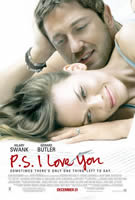 Landing one more big-screen stint after taking part in thriller flick "Shadow Puppets" , TV star has eagerly enlisted himself in dramatic feature of "" following the recent inclusion of and .

Being the latest talent to join in, Marsters will be billed as the best friend of the late husband of the film's main character, Holly Kennedy, played by Oscar-winning actress . Richard LaGravenese is in charge to direct with Steven Rogers writing the script and Wendy Finerman serving as producer.

News
>
Celebrity Gossip
September 29, 2006 07:44:08 GMT
Singer-songwriter has been tapped to co-host the fifth season of the USA show "Nashville Star", the program attempts to find fresh talent in the country music industry.

Jewel reportedly will be working alongside Cowboy Troy, who also co-hosted during the most recent programs. The new season will begin Jan. 11 with winner set to receive a recording contract.

News
>
Movie News
September 29, 2006 07:24:49 GMT
Fans of R.L. Stine must be delighted over this news. Variety has learned that 20th Century Fox has satisfyingly gained film rights to make "", a big-screen version of Stine children's book series of the same title.

Written as comedies for kids, the "Rotten" series follows the zany boarding school adventures of Bernie Bridges as he generates scheme against his teachers and rival students. The first book, "The Big Blueberry Barf-Off!", was released last year under HarperCollins Publishers and Parachute Publishing.

News
>
Celebrity Gossip
September 29, 2006 07:19:53 GMT
Hollywood screen beauty has been dropped as the face of communications giant T-Mobile in the US.

The actress has been appearing in TV and print adverts for the mobile phone company in America since 2003, and has earned millions from the deal.

News
>
Music News
September 29, 2006 07:01:49 GMT
announced Thursday September 28th that they will play the Beacon Theatre on October 29th and 31st.

The rock and roll band reportedly will kick off their first show during the climax of President Bill Clinton's 60th birthday bash in the city.

News
>
Movie News
September 29, 2006 06:48:11 GMT
Wes Craven is back to his field of expertise. The Cleveland-born filmmaker has just landed deal with Rogue Pictures to both write and direct a new horror picture for the company, Variety has reported.

Eyeing to start production by next spring, Craven has eagerly revealed a bit tidbit about the untitled project. "It is rooted in the supernatural with a 16-year old central character, but it's more 'Sixth Sense' than a slasher film," so he said.

News
>
Celebrity Gossip
September 29, 2006 06:10:25 GMT
Pop diva is doing better than in case of music. The singer has been awarded a Guinness World Record for being the Highest Paid Female Singer on the planet, steps into the shoes of Spears who's been on the top spot, taking in an estimated $50 million (£26.6million) in 2004.

Spears had managed to hold on to the record since 2001, when she entered the Guinness World Records for earning $38.5million (£20.5 million) in 2000. Numbers of people included in the Guinness World Records 2007 book, include the likes of , , and among others.

News
>
Movie News
September 29, 2006 05:17:43 GMT
Again nabbing role in period piece after her recent inclusion in "" cast, has given her agreement to take part in "", a new project from 2929 Entertainment, The Hollywood Reporter revealed.

The beauty, widely known for her role in "", is billed to play the title character, who was beheaded in 1587 after being declared guilty of treason for her involvement in the so-called Babington Plot to assassinate Queen Elizabeth I. The movie itself will depict the antagonistic relationship between the two queens with Elizabeth trying to undermine Mary's rule.

News
>
Celebrity Gossip
September 29, 2006 05:01:56 GMT
, one of the most influential and innovative musicians of the 20th century, was inducted into Hollywood's RockWalk on Thursday September 28th.

Davis family members, including his son, Erin, and daughter, Cheryl were among the event's attendances.

News
>
Celebrity Gossip
September 29, 2006 04:37:50 GMT
makes headlines as she is reported to be pregnant and is planning to get engaged with DJ boyfriend Eric Cubiche.

Speaking on that matter, Pressly tells American publication US Weekly, "We're going this weekend to (Beverly Hills jewelry store) XIV Karats to design my engagement ring. I'm really looking forward to it."

News
>
Celebrity Gossip
September 29, 2006 04:03:21 GMT
, the new James Bond actor, spills his guts. The Hollywood heartthrob opens up about his love life, telling Parade in its upcoming issue he's happily dating "a beautiful American producer" named Satsuki Mitchell.

"We're together, and she's been experiencing this whole situation with me," Craig said. "That's incredibly important."

News
>
Celebrity Gossip
September 29, 2006 03:34:20 GMT
The boxer-turned-actor Tony Danza and his wife of 20 years Tracey Robinson are separating. The couple announced their separation Thursday, September 28th, the actor's rep, Jill Fritzo, told E! News.

Tony and Tracy have had two teenage daughters, Emily and Katie. Tony, in addition, also has a son, Marc, from his first marriage.

News
>
Celebrity Gossip
September 29, 2006 02:51:55 GMT
First it was her attorney, and now it's the turn of her ex-boyfriend to talk. Larry Birkhead, a photographer who once dated , says he is the father of the former Playboy playmate's newborn daughter, Dannie Lynn Hope, and is seeking a DNA test to prove it.

In an interview on US magazine's website, Larry claims Anna's lawyer Howard K. Stern's statement on CNN's " Live" Tuesday that he actually is the father of the newlyborn, as "laughable". "I know I am the father of the child," Larry insisted. "I look forward to having a relationship with my new daughter."

News
>
Celebrity Gossip
September 28, 2006 09:01:12 GMT
This just in. seems to be trying to end feud with fellow pop singer . The "Genie in a Bottle" singer has reportedly bought a $570 gift bag for Spears' new son, Sutton Pierce.

Life & Style was the first to come up with the report. The bag is said to include goodies like a set of porcelain crockery, a cuddly elephant, a hooded towel, slippers and a nightlight.