News
>
Celebrity Gossip
September 01, 2006 08:34:12 GMT
After some times of competition, finally on Thursday August 31st announced the winner of his Sustainable Design Competition for New Orleans. And the lucky champions are New York City architects Andrew Kotchen and Matthew Berman, of the firm Workshop/APD.

"I'm very, very excited about the result," Pitt tells People magazine. "There are a lot of great ideas that came across the table." And so, their complex of single family homes and apartments would be built from modular pieces into long houses on a site that connects to the neighboring Mississippi River levee with a wide pedestrian ramp.

News
>
Celebrity Gossip
September 01, 2006 08:04:58 GMT
New rumors surface by the hour that Hollywood hunk falls for . The twosome first met on the set of "", in which they were co-stars.

Since then on they are said to be inseparable. About them, a source reveals to British newspaper the Daily Mirror that Clooney has become "a shoulder to cry on for Ellen - he's helping her get over her divorce from second husband Ron Perelman in February early this year.

News
>
Movie News
September 01, 2006 07:50:55 GMT
Marking her foray into mainstream film industry, supermodel has signed on to take a starring role in Rogue Pictures' thriller project of "Strangers."

With this inclusion, Ward thereby is the next name to join the movie after "" star . The beauty will play one of the masked strangers who terrorize a couple living in a remote suburban house while Tyler has been billed as the female half of the couple.

News
>
Celebrity Gossip
September 01, 2006 07:32:31 GMT
She does sing and act. And now for the umpteenth time, multitalented female gives hand at modeling. The pop diva reportedly is about to model for Louis Vuitton.

While she's been slated to perform at a private party for Louis Vuitton next month, Madonna also is rumored to be the next face of the fashion giant. She is "very interested" in modeling for Louis Vuitton, so said a source.

News
>
Movie News
September 01, 2006 07:07:18 GMT
Another remake is about to come out from Peter Jackson after "." The Oscar-winning filmmaker has given his agreement to take the producer seat in developing "", a new version of the 1954 British war film "The Dam Busters", Universal Pictures has confirmed on Thursday, August 31.

"This is one of the most remarkable true stories to come out of World War II," so Jackson said in relation to his decision to produce the picture. "This is an astonishing story that continues to be revered in British Commonwealth history, and our hope is to make their exploits known to more of the world and extend their legacy to a generation that might not otherwise recognize their inspiration and sacrifice."

News
>
Celebrity Gossip
September 01, 2006 06:55:59 GMT
Actress-singer comes clean about her sexy lips.

The star spills all about surgically enhancing her lips last year, admitting that she artificially plumped up her lips with the protein-based gel Restylane. However, Jess claims that she hated the results.

News
>
Music News
September 01, 2006 06:30:08 GMT
The just-comeback pop singer hit hard the music industry with his new released single "SexyBack" sells 250,000 copies as a digital download, such attainment that places the man on the very top position of Billboard's Hot 100 Singles Chart for the week ended Thursday August 31st.

With Justin there at No. 1 spot, last week's champ 's "London Bridge," slips one to 2nd position, followed close behind at No. 3 by 's "(When You Gonna) Give It Up to Me". Meanwhile, the VMA winner 's "Crazy" is at No. 4, just one place ahead of ' "Buttons" at the 5th spot.

News
>
Celebrity Gossip
September 01, 2006 06:02:23 GMT
What's hot from the hot commodity in nowadays Hollywood entertainment industry, and ? It is all about what the pop singer-actress tells her friends about her new guy.

A source close to Jess tells People, "She's head over heels. She's telling friends, 'I'm in love.' " Greater than that, Jess' father, Joe Simpson, also is a fan of Mayer and has on Tuesday August 29th tells People "I love John Mayer. I love his music. I love his talent. The last time he was at the House of Blues in L.A., I went by myself to see him play."

News
>
Celebrity Gossip
September 01, 2006 05:59:23 GMT
The party still continued after that at the 2006 MTV VMA, at least for and her folks as the former "" member celebrated her 25th birthday that night, Thursday, August 31, in the VIP room of 40/40 Club.

Held by , her boyfriend, the party's guests also included singer fellows like , , , , , , and . Knowles' parents, Mathew and Tina Knowles, were also present along with her younger sister, .

News
>
Movie News
September 01, 2006 05:07:13 GMT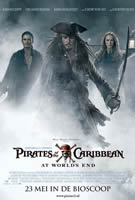 The third installment of "Pirates of the Caribbean" series has finally got fixed title. Screenwriter Terry Rossie has officially announced to fans at the Word Player that the flick will come out under the name of "" as it opens in theaters on May 25, 2007.

This confirmation therefore ends all the uncertainty surrounding the film as Disney previously was reported to consider using "Worlds End" for the title instead. In the meantime, the movie itself still features principal cast members like , , and with new addition of as Captain Sao Feng and as Jack Sparrow's father.

News
>
Celebrity Gossip
September 01, 2006 05:04:50 GMT
That and embark on a romance it's no longer a surprise. What's new from the in-love couple is that pop singer has publicly shows his approval on his daughter relationship with her longtime friend.

"I was there when (Brody) was born!" Lionel said while adding "They grew up together. To see them together now is like, 'Where are you going with this?' But they're having a wonderful time."

News
>
Celebrity Gossip
September 01, 2006 04:32:41 GMT
From now on people would not merely recognize as R&B artist as the singer also is giving hand at acting. "I'm gonna be on 'The O.C.,' " Brown said Wednesday August 30th at the MTV Video Music Awards media forum at Radio City Music Hall.

On his new duty, Brown reveals that producers for the American television comedy-drama program contacted his management and so he wanted to give it a go. And thus, the R&B singer has been slated to perform in approximately seven episodes of the fourth season of the drama, broadcast on the Fox Network, beginning in October and airing in November.

News
>
Celebrity Gossip
September 01, 2006 03:57:50 GMT
Pop punk/emo band Panic! At the Disco beat the other potential and strong contenders to bring home the Video of the Year award at the 23rd MTV Video Music Awards, held August 31st at Radio City Music Hall in New York City. It was the band's single "I Write Sins Not Tragedies" from album "" that bring them to the attainment.

As of the album, it is their debut released September 27, 2005. It was also this set that indeed brought Panic! to widespread recognition as the album debuted at #112 on the Billboard 200 album chart, #6 on the Billboard independent chart, and #1 on the Billboard Heatseekers chart, with nearly 10,000 albums sold in the first week of release. On top of that, in early August 2006 "A Fever You Can't Sweat Out" finally was certified Platinum.

News
>
Celebrity Gossip
September 01, 2006 03:31:23 GMT
This year MTV Video Music Awards, held August 31st at Radio City Music Hall in New York City, saw the triumph of as the singer nabbed the Best Male Video award for his single "You're Beautiful". In pair with him to take home the Best Female Video award was former "American Idol" , thanks to her single "Because Of You".

Also scored an award at the 23rd annual award event was who won the Best Group Video category for "Move Along", and 's "Ridin'" which was chosen as the Best Rap Video. In addition to all, music act won the Best Dance Video award for their hit single "Buttons", while 's "Miss Murder" nabbed the Best Rock Video award.

News
>
Music News
September 01, 2006 02:57:58 GMT
2006 is the actual date that music group eyed for the release of their new album, the follow up to their 2003 "". Yet, they have to unfortunately delay the release of the new set until next year concerning the recording that fell behind schedule.

Speaking on their website, band member Mike Shinoda said of the Rick Rubin produced album "We're doing well, we just need a little more time." Also he continued, "We have narrowed it down to about 30-50 songs, and some of those are heavy, some are softer and some are in between. So far it has a different sound that I cannot describe."