News
>
Movie News
February 23, 2007 07:21:49 GMT
Apparently determined to get its two high-profile projects on the move as soon as possible, New Line Cinema is holding final talks with Neil Jordan and Mark Waters to helm its "" and "", respectively.

Written by Travis Beacham, "Carnival" is a future fantasy set in a city called the Burgue where humans live side by side with other mythical creatures like faeries, elves, and vampires of which some become the target of a serial killer. "Ghosts", on the other hand, is a rom-com flick revolving around a bachelor who goes to his younger brother's wedding and gets visited by the ghosts of his past girlfriends.

News
>
Celebrity Gossip
February 23, 2007 07:11:53 GMT
In the wake of the announcement made public by ABC on the plan to release a "Grey's Anatomy" spin-off with Dr. Addison Montgomery-Shepherd, the role played by , as the lead character, is a new addition to the cast.

It has been confirmed that Diggs has been tapped to star opposite Walsh in the ABC's new project. "Grey's" creator/executive producer Shonda Rhimes is writing the episode and is expected to shepherd the potential series.

News
>
Celebrity Gossip
February 23, 2007 06:47:36 GMT
It seems that already gets over from her break up with former boyfriend . The actress has been photographed sunbathing topless on a Mexican beach with model Jamie Burke, thus confirming speculation they are dating.

On that encounter, an eyewitness said, the twosome were seen kissing and cuddling up during a holiday on the coast of Mexico. "They were like a couple of love-struck teenagers," said a source.

News
>
Movie News
February 23, 2007 06:08:19 GMT
It's been some time since was heard to make her directorial debut in a short feature titled "Raving" of which script she also wrote. Good news is that the trailer for the drama is now available on the web at http://raving.elle.com.

Inspired by a feature in ELLE's October Personal Style issue, the picture not only marks Stiles' venture into directing field but the beginning of ELLE's foray into original branded entertainment as well. Starring well-known names like and Bill Irwin, it explores the emotional connection between a bright, rebellious young woman and a lonely, disassociated older man after a chance encounter on a New York street corner.

News
>
Celebrity Gossip
February 23, 2007 05:11:20 GMT
This just in. is engaged. The R&B star reportedly is engaged to his longtime girlfriend and stylist Tameka Foster.

"It's 100 percent official. She is wearing a beautiful ring and he's been introducing her as his fiancee," a source said.

News
>
Celebrity Gossip
February 23, 2007 04:48:25 GMT
The wedding bell rang, but none of us hear it until now when the secret wedding is revealed. , a rapper and actor as well, has reportedly married Victoria's Secret model in Las Vegas last weekend after just three weeks of dating.

Cannon, 26, and Ebanks, 24, met at a Super Bowl weekend party in Miami February 4th, and were inseparable since then. On the hush hush marriage, it is reported that the pair was staying at the Palms Casino Resort Hotel and enjoying NBA All-Star Weekend when they decided to wed.

News
>
Movie News
February 23, 2007 04:43:38 GMT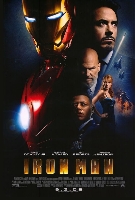 Turning into rather unusual direction for his next acting stint after that in drama feature "", Shaun Toub has been confirmed to land a starring slot in superhero flick "", the first Marvel Studio-produced movie under its alliance with Paramount Pictures.

Based on the fictional Marvel Comics character, the project has already constructed stellar cast consisting of , , , and who will play the title character/Tony Stark, Jim Rhodes, Pepper Potts, and Stark's business associate, respectively.

News
>
Celebrity Gossip
February 23, 2007 04:27:00 GMT
Country recording artist and his wife, , happily welcomed the arrival of their first child ever Thursday morning Feb 22nd. The newlyborn, a baby boy, was born at 5 a.m. CST in a Nashville-area hospital.

The baby boy, who has yet given a name, weighed 7 pounds, 7 ounces, the singer's father Doug Paisley told CBS-TV affiliate WTRF in Wheeling, W.Va. Mom and baby are resting comfortably in Nashville, according to the couple representative.

News
>
Movie News
February 23, 2007 04:05:27 GMT
Extending their solid collaboration, Warner Bros. Pictures and Graham King's Initial Entertainment Group are set to develop a family feature titled "The Invention of Hugo Cabret" with a hope for Martin Scorsese to helm.

An adaptation of Brian Selznick's best-selling book of the same name, the project revolves around a 12-year-old orphan who lives in the walls of a Paris train station in 1930 and a mystery involving the boy, his late father and a robot. No word yet on production schedule, but it is revealed that "" scribe John Logan has already been tapped to pen the screenplay.

News
>
Movie News
February 23, 2007 03:33:26 GMT
Constructing a promising cast lineup, and have both given their agreement to take part in Mandate Picture's coming-of-age flick "", set to be released under Fox Searchlight Pictures banner.

Joining the likes of , , and , Bateman will portray an emotionally stunted husband of Garner's character while Janney is plotted to play the stepmother of the titular character, played by Page. Meanwhile, Cera has already been billed as Juno's loyal best friend.

News
>
Celebrity Gossip
February 23, 2007 03:32:55 GMT
and , each has become an icon in Britain. Now that the god of soccer has decided to play for the Los Angeles Galaxy, talk is heating up among people in the US concerning his every single aspect of life.

Shortly following his decision to join the Los Angeles Galaxy of Major League Soccer, numbers of exorbitant offers come toward him, like the Disney's World's Year of A Million Dreams Campaign and the Fox TV network's show, to be called "Living with the Beckhams" just to name a few. Judging from such fact, it safe for us to say that not only Beckham is a soccer star but an artist as well.

News
>
Music News
February 23, 2007 02:54:03 GMT
The Billboard Hot 100 Singles chart sees the victory of as the Jive Records recording artist scores his third No. 1 hit from his latest album "". The single, titled "What Goes Around … " bounces from No. 8 to the 1st spot in its 11th week on the Hot 100.

Follows in the footsteps of his two other hits "My Love" and "Sexyback", the video for "What Goes Around …" was recently released on iTunes, and during the first four days on iTunes, fans purchased and downloaded the video in excess of over 50,000 downloads and broke all records.

News
>
Celebrity Gossip
February 23, 2007 02:16:55 GMT
has experienced another change of heart, and has reportedly returned to the Promises Malibu Treatment Center late Wednesday Feb 21st. It is said further that in order to make sure this one sticks, the pop star was driven to the facility by her mother Lynne Spears.

Her going back to rehab, which is her third time, thus temporarily halt a court action seek by estranged husband concerning the custody of their two sons, Sean Preston and Jayden James, who both have been in the rapper's custody since last week.

News
>
Movie News
February 22, 2007 09:44:31 GMT
Fully aware that its recent production of "" may have confused the public in connection with Motown Records, DreamWorks Pictures has put full-page advertisements on Wednesday, February 21, stating that the movie was indeed a work of fiction while apologizing for any confusion with the label.

"'Dreamgirls' is a work of fiction. It is also an homage to Motown," the ads claimed. "For any confusion that has resulted from our fictional work, we apologize to Mr. Gordy and all of the incredible people who were part of that great legacy. It is vital that the public understand that the real Motown story has yet to be told."

News
>
Movie News
February 22, 2007 09:08:02 GMT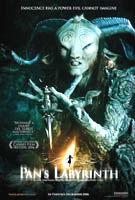 Both have made their way in Hollywood and now are vying to be the best in Mexican film industry.

Yes, "" and "" have just been announced by the Mexican Academy of Cinematographic Arts and Sciences to be the leading contenders at the 49th annual Ariel Awards, Mexico's equivalent to Academy Awards.