News
>
Movie News
December 01, 2006 05:59:13 GMT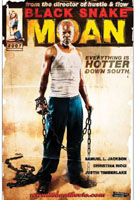 Quickly making a follow-up to its announcement of films presented at the upcoming Sundance Film Festival, Sundance Institute revealed Thursday, November 30 the lineup of movies set to be screened in its Premieres section consisting of seventeen works of the latest effort from established American and international directors.

Screened at the Salt Lake City Gala is "" which stars as Lazarus, a blues musician who becomes the protector of an abused woman. Another Jackson's vehicle, "" will also be shown in the section as closing film alongside another U.S flick "" and British film "Longford."

News
>
Celebrity Gossip
December 01, 2006 04:47:10 GMT
and Ahmet Zappa are welcomed to the single club. The former couple is joining Hollywood's many single living souls as their divorce has been finalized Monday Nov 27th.

Though a confidential settlement agreement has been reached, both parties have agreed to waive spousal support, that's according to the court documents.

News
>
Movie News
December 01, 2006 04:26:52 GMT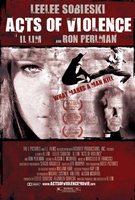 Seemingly does not find any trouble to maintain her acting career, has smoothly signed on to take a starring role in a horror comedy flick titled "", which tells about a horror comedy about a doctor seeking to avenge an attack on his wife.

The "Deep Impact" star is joining names like Jim Hanks, Sam Hargrave, Sascha Knopf, and Il Lim, the latter also being assigned to both handle writing and directing matters. Apart from starring, the actress will also serve as producer together with Elizabeth Sobieski, Ian Eyre, and Lim while Michael Costner is co-producing.

News
>
Celebrity Gossip
December 01, 2006 04:22:38 GMT
She has had many from her acting career. More than enough, abundant maybe. And now decided that it is the time for her to enjoy the things she has got as a result of her hard work.

The Hollywood actress, who has just finished working on her latest film project "" is about to take a long holiday in real life, taking a break from acting to think on settling down instead.

News
>
Celebrity Gossip
December 01, 2006 03:16:38 GMT
It's official, and are single again as they have their legal divorce finalized Thursday Nov 30th.

Sheen and Richards married on June 15, 2002 and have had two daughters, Sam J Estevez and Lola Rose Estevez. Richards then filed for divorce from Sheen in March 2005, when she was six months pregnant with their second child. During that time, it was likely that the two would like to reconcile, but in January, they filed legal papers asking a private arbitrator to handle their divorce.

News
>
Celebrity Gossip
December 01, 2006 02:39:24 GMT
There it is, nearly three years after separated from his estranged wife Ryan Haddon and nearly two years after announcing their split, the couple finally has their divorce finalized. The Los Angeles Superior Court documents listed November 21st as the official divorce date.

Slater and Haddon tied the knot on Valentine's Day in 2000 and have two children, five-year-old Eliana Sophia and Jaden Zach Haddon-Slater who is now seven. The actor originally filed the petition in February 2005, citing "irreconcilable differences".

News
>
Celebrity Gossip
December 01, 2006 02:18:57 GMT
is no longer desperate. One of the "Desperate Housewives" stars is officially engaged to boyfriend and would likely to be a bride anytime soon.

"Eva and Tony are officially engaged," Longoria's rep, Liza Anderson, tells People exclusively. "The couple have never been happier."

News
>
Movie News
December 01, 2006 02:04:35 GMT
Ready to pile pounds on her weight if needed, has been reported to have already shown an interest in returning as Bridget Jones for the third installment of the hit franchise.

The movie will be based on Helen Fielding's third novel which is currently in works and is set to be developed under Working Title banner following its successful attempt to secure the rights to the book.

News
>
Movie News
December 01, 2006 01:59:54 GMT
Taking the same decision as Universal Pictures and 20th Century Fox have upon "", Fox 2000 Pictures has sadly passed on its rights on "He-Man and the Masters of the Universe", executive producer Rodney Ferrell told Moviehole.

"This was a project set up at Fox," he said, "but in the recent months we gave the project back to Mattel and are no longer involved."

News
>
Movie News
November 30, 2006 10:40:31 GMT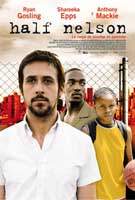 Presenting a story of an unlikely friendship between an inner-city junior high school teacher and one of his students, "" scored big yesterday, November 29 at the 16th annual Gotham Awards which took place at Pier 60 on the Chelsea Piers.

The ThinkFilm production took home three awards altogether for winning the categories of Best Feature, Breakthrough Director for Ryan Fleck, and Breakthrough Actor for actress Shareeka Epps.

News
>
Movie News
November 30, 2006 09:25:04 GMT
Ready to bring creepiness to horror fans, horror master Clive Barker has teamed up with Walden Media to develop an original young adult thriller focused on the ghost of Edgar Allan Poe, The Hollywood Reporter has learned.

For this project, Barker is said to do double job of penning the script and producing with Anthony DiBlasi and Joseph Daley executive producing. Names of director and cast have not yet been revealed though.

News
>
Movie News
November 30, 2006 09:04:25 GMT
Well, this should be more than a mere good news for those who patiently wait for the return of detective Axel Foley. After more than a decade since "Beverly Hills Cop III", is finally official to portray the character once again in the film's follow-up, "."

In bringing the project to the surface, Murphy is joining forces with Paramount Pictures in collaring Lorenzo di Bonaventura as producer as well as reinvigorating and updating the once-lucrative property. While the flick is out to writers, there are no words yet about other cast member and production details.

News
>
Movie News
November 30, 2006 08:29:45 GMT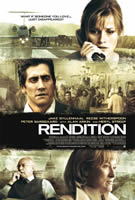 Giving more highlights to the already high-profile cast lineup of "", Oscar-winning actress has reached a deal to take a starring role in this New Line Cinema's political thriller project, Variety has reported.

Joining the likes of , , , , and Omar Metwally, Streep will be billed to play a government official who approves the transfer of a suspect in a suicide bombing to a Middle East country. Shooting of her scenes is expected to be commenced in Los Angeles in the next few days.

News
>
Movie News
November 30, 2006 07:49:31 GMT
Making a lavish deal with Warner family, is set to do a pair of work for the company through "" and "", The Hollywood Reporter has revealed.

The former one, a production of Warner Independent Pictures, will see Clooney take a starring role as a corrupt police lieutenant assigned to a potentially explosive case for the LAPD. Not only that, the striking actor is also going to produce the project with Grant Heslov via his Smokehouse Productions.

News
>
Celebrity Gossip
November 30, 2006 07:24:21 GMT
It's official, is part owner of the Tacoma Rainiers, a farm club for the Seattle Mariners. It is said that the divorce will own one-third of the baseball franchise.

The pop singer says he plans to play an active role in the ownership, while moreover also is offered to be the team's designated hitter.