News
>
Movie News
March 13, 2006 08:05:06 GMT
Bingo. Warner Bros. Pictures finally finds the right man suitable for their upcoming drama thriller "Penetration". The lucky man is Ridley Scott.

According to the reports bring by Variety, the studio has set Scott to direct and William Monahan to adapt.

News
>
Movie News
March 13, 2006 07:49:00 GMT
Adrian Lyne is having "" as his next film project, which also will mark his first since the 2002 release "Unfaithful". In fact, this time the actor won't star in, rather he will take the director seat.

The movie, adapted from a script written by Sheldon Turner, is of thriller genre which story tells about a renowned divorce attorney whose wife has been kidnapped and will be killed unless he takes his own life at midnight.

News
>
Celebrity Gossip
March 13, 2006 07:18:02 GMT
Famous rapper was arrested early Saturday morning March 11th, 2006 after an alleged shootout in South Beach involving some of his friends. The incident began when on Friday at around 5:30 a.m. Jeezy with a group of men involved in a fight in the 1200 block of Washington Avenue.

In between the happening, a passer-by filming the fight and refused to hand over his video camera. Thus, one of the men in the group began shooting, before shortly thereafter Jeezy and the nine other men left the scene in two sport utility vehicles.

News
>
Movie News
March 13, 2006 06:37:15 GMT
Already scored an Oscar with his latest drama mystery "", director-writer Paul Haggis is now in final talks to direct and produce an upcoming action drama movie entitled "".

Based on Richard A. Clarke's best-selling memoir and a script written by James Vanderbilt, the flick chronicles how the Bush administration handled the al-Qaida threat before and after the Sept. 11 terrorist attacks.

News
>
Movie News
March 13, 2006 06:13:57 GMT
Has just finished filming his latest film project "," has signed on to star in another new film work. The actor reportedly has agreed to star in the drama thriller "".

There in the DreamWorks project, LaBeouf will play a troubled high school senior who is sentenced to house arrest after an outburst of anger at school. While at home, he becomes convinced that his neighbor is a serial killer.

News
>
Celebrity Gossip
March 13, 2006 04:20:36 GMT
"Just for you," the actor said to the "Tonight Show" host Sunday March 12, 2006 while continued "Charlie is going to have a brother." That means Oscar-winning actor and his actress wife Danielle Spencer are expecting a baby boy.

The couple's first son Charlie reportedly has known he's going to have a brother. "And we said, 'Bubba, what do you want to call your brother?', and his first option was Pumpkinhead. But then the next day, he revised it and he changed it to Stinky." The actor added as if he wanted to express his happiness upon the soon to come creature.

News
>
Movie News
March 13, 2006 03:51:43 GMT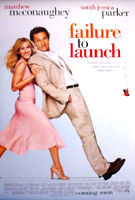 "," a romantic comedy starring and , scores great early on its release days. The movie amazingly takes in $24.6 million in ticket sales, debuting as the top weekend movie in the US box office. "" in the meantime secures the 2nd position with $16 million.

Drama horror thriller "" is at 3rd, scores $15.5 million in ticket sales. Secures the 4th place is "," which takes in $7.3 million, ahead of "" at No. 5 which drops from the top slot with $5.8 million. Hangs at No. 6 is drama action "" with an estimated ticket sales reaches $5.4 million.

News
>
Celebrity Gossip
March 13, 2006 03:38:05 GMT
The actor best known for his action as James Bond, , is recovering from kidney tumor surgery.

Underwent the operation in New York a few weeks ago, he is now recovering at his home in the Bahamas, his spokesman James Barron said Sunday March 12th, 2006.

News
>
Celebrity Gossip
March 13, 2006 03:05:46 GMT
R&B crooner is intended to promote the sports and entertainment industries to teenagers, claiming the fields as valuable career paths mainly for those who are prepared.

The Grammy winning singer reportedly is slated to speak at a March 18 teen leadership seminar sponsored by the YMCA in Cleveland. There are at least more than 400 seventh- through 12th-graders expected to come at the three-day seminar dubbed Midwest Black/Hispanic Achievers Teen Leadership Summit.

News
>
Movie News
March 13, 2006 02:31:20 GMT
Soon following the success of "", a sequel to the megahit family fantasy is now on works. Movie workers are busy preparing for the movie to be released in late 2007.

Speaking on the film project, which title is "", it will be based on the third installment of C.S. Lewis' seven-book "Narnia" series. That's according to Disney spokesman Ash Curtis.

News
>
Celebrity Gossip
March 11, 2006 06:49:19 GMT
Mom-to-be is the face of Burberry's ad campaign for the new fragrance London. The Oscar winning actress, who is seven months pregnant, reportedly has shot the ads last fall.

A fashion-industry favorite, "I'm British. I grew up with Burberry being the ultimate brand in chic, elegance and history. My granny, the chicest lady I ever knew, had a Burberry raincoat. Now it's a cool and edgy fashion house, too," Weisz admitted while adding "I was thrilled to be asked (to model). There was no hesitation."

News
>
Music News
March 11, 2006 06:33:11 GMT
Surely 2006 will be such an unforgettable year for for the band becomes one of the inductees of The Rock and Roll Hall of Fame along with the likes of , , , and . All of them will officially take the honor in the foundation's Twenty-First Annual Induction Ceremony slated to be held on Monday, March 13, 2006 at the Waldorf Astoria Hotel. In the Non-Performer category comes the name of Herb Alpert and Jerry Moss who both are the founder of A&M records which was established in 1962 and so will receive a Lifetime Achievement Award.

The inductees of The Rock and Roll Hall of Fame are chosen by the foundation's nominating committee which consists of rock and roll historians. Artists become eligible for induction 25 years after the release of their first record.

News
>
Celebrity Gossip
March 11, 2006 06:14:38 GMT
Such music acts, as , , , and , have all been included in the Rolling Stone's fifth-annual list of Biggest Moneymakers. Working hard through the years, embarking on world tours, Irish rock band U2 has made it to the top position on the list, taking in an estimated $154.2 million after selling out more than 100 arena and stadium shows around the world.

At No. 2 is fellow music act The Rolling Stones, earning $92.5 million followed behind by Eagles at No. 3 which collects $63.2 million. Comes in at No. 4 is British singer and songwriter Paul McCartney who taking in an estimated $56 million. Make the list at No. 5 is British singer, composer, and pianist with $48.9 million, while secures the 6th rank with $44.7 million.

News
>
Celebrity Gossip
March 11, 2006 05:07:29 GMT
It's no game of "Family Feud", but a real one as TV star of "Hulk" has sued his brother Andy Ferrigno after finding out that the younger man put the family name for his gym equipment store, Ferrigno Fitness of Stewartsville, New Jersey. Alleging trademark infringement, the federal lawsuit was originally filed on January 6 in a New Jersey court, but just made into public a month later by March 10.

According to Associated Press' report, Ferrigno accused his brother of capitalizing on his Incredible Hulk fame with everything from the Ferrigno-boasting name to a Hulk-green awning to the store's Website URL, FerrignoFitness.com whereas the star in fact is not affiliated at all with the business. "On numerous occasions, Lou Ferrigno and members of his family have been contacted or approached by strangers or acquaintances who believe that Ferrigno Fitness is 'Lou's store,'" the lawsuit said, per the wire service.

News
>
Music News
March 11, 2006 04:57:05 GMT
Irish rock band has just canceled its Vertigo tour dates due to a family illness. Just now, another music act also is canceling its top concert tours with the reason that frontman has an undisclosed illness.

The band reportedly will not make a scheduled stop in Manchester, New Hampshire Thursday night. Moreover, the Boston-based band also canceled recent performances in Pensacola, Florida and in Lexington, Kentucky. There has yet plan to reschedule the date.