News
>
Celebrity Gossip
September 01, 2006 03:31:23 GMT
This year MTV Video Music Awards, held August 31st at Radio City Music Hall in New York City, saw the triumph of as the singer nabbed the Best Male Video award for his single "You're Beautiful". In pair with him to take home the Best Female Video award was former "American Idol" , thanks to her single "Because Of You".

Also scored an award at the 23rd annual award event was who won the Best Group Video category for "Move Along", and 's "Ridin'" which was chosen as the Best Rap Video. In addition to all, music act won the Best Dance Video award for their hit single "Buttons", while 's "Miss Murder" nabbed the Best Rock Video award.

News
>
Music News
September 01, 2006 02:57:58 GMT
2006 is the actual date that music group eyed for the release of their new album, the follow up to their 2003 "". Yet, they have to unfortunately delay the release of the new set until next year concerning the recording that fell behind schedule.

Speaking on their website, band member Mike Shinoda said of the Rick Rubin produced album "We're doing well, we just need a little more time." Also he continued, "We have narrowed it down to about 30-50 songs, and some of those are heavy, some are softer and some are in between. So far it has a different sound that I cannot describe."

News
>
Celebrity Gossip
September 01, 2006 02:17:14 GMT
Harry Morton, 's billionaire boyfriend, has sparked engagement rumors after he was reported to have just spotted purchased an engagement ring.

It is said that the hunk was spotted bought an engagement ring at Cartier in Beverly Hills.

News
>
Celebrity Gossip
September 01, 2006 01:29:19 GMT
has yet lost her charm. Need a prove? It is her half eaten sandwich which has been sold for over $500 on eBay.

Golden Palace, the online gaming company, purchased the sandwich besides also bought the corndog, which was being eaten by her husband that Spears also took a chomp out of.

News
>
Movie News
August 31, 2006 09:31:06 GMT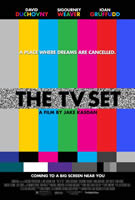 Making another good step, Independent distributor THINKFilm has successfully picked up all North American distribution rights to "", one of the most talked-about films at this year's Tribeca Film Festival, The Hollywood Reporter has revealed.

A directorial work of Jake Kasdan who also penned the script, the movie is a dark comedy centering on the story of an idealistic writer who has to watch his dream TV project slowly getting dismantled by a barrage of industry executives. Set to be released by next spring, it features star-studded cast which includes , , , , and .

News
>
Celebrity Gossip
August 31, 2006 09:08:21 GMT
American television personality, who also was Miss Teen USA 1998, has been chosen to top the poll on Sexiest Stars in America, conducted by In Touch magazine.

The beauty, surprisingly, beats the likes of and who both have made the list for several times.

News
>
Movie News
August 31, 2006 08:26:24 GMT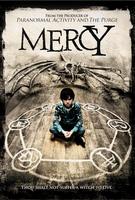 A new project is set to bloom under Intrepid Pictures. The company has acquired spec script "" from writers Carolyn Townsend and Eddie Hartman to develop it into a big screen feature.

While there's no word yet about either the helmer or cast members, it has been revealed that Chris Emerson will take seat as executive producer through his E-Squared production company. As for the story, pic will revolve around a college student who attempts to debunk the urban legend of the Mercy Killer only to find out that he is all too real and has selected her as his next victim.

News
>
Music News
August 31, 2006 07:48:06 GMT
Grammy winning singer has been slated to become one of the performers to take the stage at the National Football League, takes place Sept. 10 later this year.

On her choosing as one of the event's performers, Sunday Night Football producer Fred Gaudelli said, "We chose Pink as the signature voice because she is a tremendous talent with a crossover appeal that makes her relevant to all segments of our audience".

News
>
Movie News
August 31, 2006 07:22:52 GMT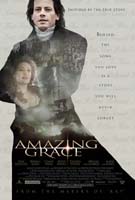 "" finally can make its way to U.S theaters. The Hollywood Reporter has learned that Independent distributors Samuel Goldwyn Films and Roadside Attractions have secured the U.S distribution rights to this slave trade-drama of Michael Apted's direction. Both companies are set to release the film on February 23 next year to mark the 200th anniversary of the British parliament's vote to abolish the slave trade.

A production of Bristol Bay Prods., "Grace" tells about the real story of William Wilberforce in his effort to end slavery at the turn of the 19th century with the help of his wife and slave trader-turned-abolitionist Rev. John Newton. Cast includes , Albert Finney, , , and . Steven Knight has been tapped to pen the script with Patricia Heaton and Terrence Malick seating as producers.

News
>
Music News
August 31, 2006 07:17:52 GMT
It was first , and now it's 's turn to sign deal with Sony for the sake of his music career.

The husband of the pop superstar reportedly has inked deal with the music label to release his upcoming debut album, "."

News
>
Movie News
August 31, 2006 06:29:39 GMT
This summer really belongs to Disney's "." Fantastically collecting $407.5 million on domestic box office up to Sunday, August 27, the company's seafaring sequel has come out as the top moneymaker of this beach season according to stats released Tuesday, August 29 by the box-office tracking firm Exhibitor Relations.

Though it still has one more weekend to go at the summer box office, the flick's position on the first spot of the list will remain unshakable for it has scored far beyond the sum garnered by Disney/Pixar's "" which firmly takes the second rank with a $240.6 million gross. Rounding up the top three is the third installment of X-Men franchise, "" following its success in garnering $234.2 million to its pocket.

News
>
Celebrity Gossip
August 31, 2006 06:19:29 GMT
Following the footstep of fellow famous figure , who has just signed deal with Nike to design a range of trainers, also is on the verge of signing a deal with the sportswear giant.

It is said that a major NYC-based ad agency has formed a team last month to work on Nike's Fall/Winter 2006 campaign. And while Aniston has not yet confirmed, the ad agency is still looking to book a slot for a Super Bowl commercial and run with an international ad campaign.

News
>
Music News
August 31, 2006 05:04:19 GMT
The US album charts for the week ended Sunday August 27th saw the prominence of the MTV-constructed band, , as the music act topped the top spot with their album "" sold 234,000 copies according to Nielsen SoundScan. In the meantime, 's "" opened at No. 2 with the LaFace release sold 196,000 units.

With the emerge of the new chart-toppers, reigning champ 's RCA album "" fell to the 3rd spot with 135,000, ahead of Mexican rock group 's "" at No. 4 sold 87,000 copies. With such attainment, the Mexican rock group indeed scored the highest charting and biggest debut for a Spanish-language album for a duo or group on The Billboard 200.

News
>
Celebrity Gossip
August 31, 2006 04:44:38 GMT
Report on has signed on to play murderous vixen Roxie Hart in the London run of the musical "Chicago" at last ended weeks of speculation on that matter.

A publicist for the young singer even confirms that Ashlee has begun rehearsals for her role this week.

News
>
Movie News
August 31, 2006 04:19:10 GMT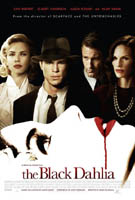 A sepia-tinted throwback to 1940s Hollywood, "" finally encountered its world premiere as it opened the 63rd Venice International Film Festival yesterday, August 30, 2006. One of the contenders for the Golden Lion, the movie thus became the first U.S film feature to be screened at this year's event, preceding its fellow Hollywood competitors consisting of "", "", and "."

Stars of the picture also came down to the festival during the opening; among them were , , , and . Others included director Cameron Crowe who's sitting on the jury and Oliver Stone whose "" is being screened out of competition.