News
>
Movie News
January 04, 2007 05:07:19 GMT
Never gets tired to take challenging roles, has given positive sign to star opposite in cop saga "", De Niro himself spilled the bean to MTV.

A remake of French movie "36 Quai des Orfevres" starring Gerard Depardieu and Daniel Auteuil, the project concerns a pair of detectives who attempt to solve a series of armored car robberies with a promotion going to whomever catches the perpetrators. Filming is scheduled to start in New York later this year soon after De Niro finishes shooting "" for 2929 Entertainment.

News
>
Celebrity Gossip
January 04, 2007 04:55:07 GMT
It sad to say that "The Show" is finished after less than five months. NBC Universal Television Distribution confirmed Wednesday Jan 3rd, that the low-rated program has been canceled and production has been halted.

Reason behind the encounter is obvious, its low ratings. The hour-long show, which launched in September, is averaging a 0.8 household rating season-to-date, in which anything below a 1.0 is generally considered problematic.

News
>
Celebrity Gossip
January 04, 2007 04:40:40 GMT
is about to give hand at new task along with the coming of the new year. The actor, who starred in "Dancing With the Stars," is set to host the 2007 Miss America Pageant in Las Vegas.

Event organizers confirmed his taping to be the event's host Wednesday Jan 3rd. The pageant, produced by Don Mischer Productions, will take place at the Planet Hollywood Resort & Casino Jan. 29 and will air on CMT.

News
>
Movie News
January 04, 2007 04:33:52 GMT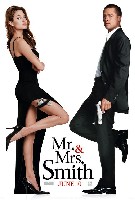 Riding on the huge success "" has scored in the big screen, a TV series based on the flick is about to come up to the surface as ABC has delightfully given the project green light to enter production, Variety has revealed.

Being eyed as a fall 2007 contender, the show is planned to have its pilot episode shot in March with Doug Liman and Simon Kinberg reprising their duty as director and writer, respectively. Both of them will also executive produce alongside Dave Bartis, who is known for his producing work in "The O.C."

News
>
Music News
January 04, 2007 04:12:08 GMT
R&B singer leads the last pop album chart for 2006, having his latest LP "" sold 119,000 copies across the United States in the week ended Dec. 31, such amount that immediately brings the Epic release to the top spot of US pop album charts. This isn't the first time that Omarion leads the Billboard 200 as he previously scored No. 1 album with his 2005 solo debut "" with 182,000 copies in its first week.

Following him on the 2nd spot is 's "" which bounces eight places from last week position, taking in another 112,000. The soundtrack for "Dreamgirls" amazingly soars 28 places to No. 3, sold another 104,000 units. ' "" falls to No. 4 on 101,000. Rounding out the Top 5 on the charts is 's "The Inspiration: Thug Motivation 102" with 92,000 copies.

News
>
Movie News
January 04, 2007 04:11:40 GMT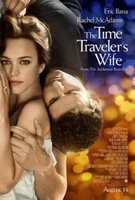 Looks like it will be some time more before moviegoers can see "" in theaters. Variety has reported that New Line Cinema has decided to not using the screenplay penned by Jeremy Leven and appointed "Deep Impact" scribe Bruce Joel Rubin to rewrite it instead.

So far, the project has already had , Dede Gardner, and Nick Wechsler on producers' seats with "" helmer Robert Schwentke being attached to direct. Meanwhile, "" star is still in negotiations to take the female lead role.

News
>
Movie News
January 04, 2007 03:43:28 GMT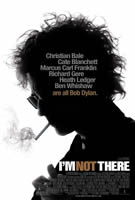 Probably it will be one of the most high-profile features The Weinstein Company has ever got within grasp. The studio is reported to have successfully secured the rights to distribute biopic "" around North America as well as in the U.K.

Timed with the U.S release of the movie, which is set for later this year, a soundtrack containing dozens of Dylan's compositions will also be launched. The album has already been supervised by Randall Poster plus Jim Dunbar and will feature voices of notable artists like and apart from that of the legend himself.

News
>
Celebrity Gossip
January 04, 2007 03:41:10 GMT
Life is getting more and more difficult these days for . After getting through rehab and divorce battle, the Grammy-winning pop star is now forced to sell her things as an attempt to pay debt.

The sale, to be held at A.J. Willner Auctions on January 9, has been ordered by the New Jersey Superior Court. The things to be sold among others include, hundreds of her stage costumes, intimate apparel, and other personal belongings.

News
>
Celebrity Gossip
January 04, 2007 03:17:13 GMT
is invading the world of tabloid. Talk is heating up that the music legend is planning to launch a magazine.

The publication is said to be named 3121, after the nightclub and restaurant venture currently in place at Sin City's Rio Hotel and Casino.

News
>
Movie News
January 04, 2007 03:05:46 GMT
"Godzilla" star , also known for his voice works in "The Simpsons", is set to embrace his feature directorial debut. According to The Hollywood Reporter, the Forest Hills-born actor is currently engaged in talks to helm "", a layoff comedy project coming from Columbia Pictures.

Produced by Eric Gold, the feature focuses on two workmen of an American factory who venture south of the border to get their jobs back when the factory is shut down and transported to Mexico. No words yet on production date.

News
>
Celebrity Gossip
January 04, 2007 02:45:38 GMT
As soon as she was reported collapsed in a Las Vegas club during New Year's Eve celebrations and had to be carried out by security, quickly raised speculation after another that she has checked into rehab. The once-famous pop singer reportedly checked into an exclusive spa "for some R&R".

Per MSNBC, many have assumed if rehab is next for the pop beauty. Elsewhere, Life & Style weekly reported that Spears quietly checked into Sanctuary, a spa in Arizona, on New Year's Day. "With these celebrities, 'exhaustion' sometimes means something else and a little rest at a spa sometimes actually translates into something a little more serious," a source was quoted as saying.

News
>
Movie News
January 04, 2007 02:36:50 GMT
sure knows how to keep himself busy for months ahead. The New York Times has revealed that the funnyman has already had three new film projects in his hand which include two comedies about a relationship guru and office worker under siege by robots also a drama revolving around Keith Moon, known as the deceased drummer of .

Among these three, the first one seems to be Myers' priority at the moment as his agent, David O'Connor, has openly stated that there were two completed drafts of the script along with advanced discussions with Paramount Pictures and the possibility of sequels.

News
>
Celebrity Gossip
January 04, 2007 02:18:14 GMT
and are an item no more. The pair who made headlines with their affair after starred together in "" has reportedly called it quit.

Rumors on the street say that it is Kate who ended it up because Owen wouldn't commit. Moreover, it is also said that the actor refused to join Kate for New Year's in Aspen.

News
>
Movie News
January 04, 2007 02:05:27 GMT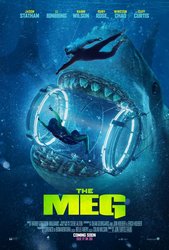 Getting stalled for awhile as it failed to meet a 2006 release as planned, New Line Cinema's prehistoric shark tale "" delightfully has landed a second chance to get developed. Variety has learned that the project may finally move forward this year with an aim to be filmed in spring for a summer 2008 release, at the earliest.

Based on the Steve Alten's book series, the picture originally was under Disney before its rights went to New Line in 2005. It initially was intended to be made for $75 million, but when the estimated budget came in much higher, mostly due to the f/x, the latter studio decided to put the movie on hold.

News
>
Movie News
January 04, 2007 02:03:44 GMT
Announced by its president Dann Gire, the Chicago Film Critics Association revealed their picks for the recipients of their 2006 CFCA Awards held Thursday, December 28, 2006.

Coming out as the big winner was the twist-filled mob saga "" which snatched the top honor of Best Picture along with two other prizes of Best Director for Martin Scorsese and Best Adapted Screenplay for writer William Monahan.