News
>
Music News
August 31, 2006 07:17:52 GMT
It was first , and now it's 's turn to sign deal with Sony for the sake of his music career.

The husband of the pop superstar reportedly has inked deal with the music label to release his upcoming debut album, "."

News
>
Movie News
August 31, 2006 06:29:39 GMT
This summer really belongs to Disney's "." Fantastically collecting $407.5 million on domestic box office up to Sunday, August 27, the company's seafaring sequel has come out as the top moneymaker of this beach season according to stats released Tuesday, August 29 by the box-office tracking firm Exhibitor Relations.

Though it still has one more weekend to go at the summer box office, the flick's position on the first spot of the list will remain unshakable for it has scored far beyond the sum garnered by Disney/Pixar's "" which firmly takes the second rank with a $240.6 million gross. Rounding up the top three is the third installment of X-Men franchise, "" following its success in garnering $234.2 million to its pocket.

News
>
Celebrity Gossip
August 31, 2006 06:19:29 GMT
Following the footstep of fellow famous figure , who has just signed deal with Nike to design a range of trainers, also is on the verge of signing a deal with the sportswear giant.

It is said that a major NYC-based ad agency has formed a team last month to work on Nike's Fall/Winter 2006 campaign. And while Aniston has not yet confirmed, the ad agency is still looking to book a slot for a Super Bowl commercial and run with an international ad campaign.

News
>
Music News
August 31, 2006 05:04:19 GMT
The US album charts for the week ended Sunday August 27th saw the prominence of the MTV-constructed band, , as the music act topped the top spot with their album "" sold 234,000 copies according to Nielsen SoundScan. In the meantime, 's "" opened at No. 2 with the LaFace release sold 196,000 units.

With the emerge of the new chart-toppers, reigning champ 's RCA album "" fell to the 3rd spot with 135,000, ahead of Mexican rock group 's "" at No. 4 sold 87,000 copies. With such attainment, the Mexican rock group indeed scored the highest charting and biggest debut for a Spanish-language album for a duo or group on The Billboard 200.

News
>
Celebrity Gossip
August 31, 2006 04:44:38 GMT
Report on has signed on to play murderous vixen Roxie Hart in the London run of the musical "Chicago" at last ended weeks of speculation on that matter.

A publicist for the young singer even confirms that Ashlee has begun rehearsals for her role this week.

News
>
Movie News
August 31, 2006 04:19:10 GMT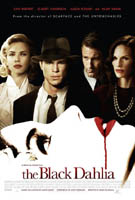 A sepia-tinted throwback to 1940s Hollywood, "" finally encountered its world premiere as it opened the 63rd Venice International Film Festival yesterday, August 30, 2006. One of the contenders for the Golden Lion, the movie thus became the first U.S film feature to be screened at this year's event, preceding its fellow Hollywood competitors consisting of "", "", and "."

Stars of the picture also came down to the festival during the opening; among them were , , , and . Others included director Cameron Crowe who's sitting on the jury and Oliver Stone whose "" is being screened out of competition.

News
>
Celebrity Gossip
August 31, 2006 04:03:27 GMT
Numbers of musicians were included in the nominations list of the 40th annual Country Music Association (CMA) Awards announced Wednesday August 30th. But among the many nominees, country crooner and emerged as the leaders with six nominations each.

As for Brooks & Dunn, the duo was up for the category of Entertainer of the Year, Vocal Duo of the Year, Single of the Year and Music Video of the Year both for "Believe", Album of the Year for "", and Musical Event of the Year as well. Meanwhile, Brad Paisley was nominated for Entertainer of the Year, Male Vocalist of the Year, Single of the Year for "When I Get Where I'm Going", Album of the Year for "", Music Video of the Year and Musical Event of the Year both for "When I Get Where I'm Going".

News
>
Celebrity Gossip
August 31, 2006 03:43:44 GMT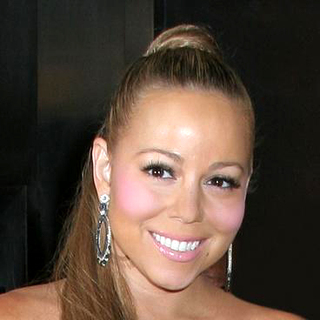 American performing right organization BMI has bestowed honors to some household names in music like , , , and L.A. Reid at its 6th annual Urban Awards held on August 30, 2006 in New York City.

Carey, taking the honor for the third time, received the title Songwriter of the Year for placing three of her hit songs from her latest album "", namely "Don't Forget About Us," "Shake It Off" and "We Belong Together" on the most-performed list. The latter composition even was named Song of the Year, making the diva altogether obtain two prizes at the gala event.

News
>
Celebrity Gossip
August 31, 2006 03:12:47 GMT
Two-time Oscar winning actress has reportedly found new love again with top Hollywood agent John Campisi shortly after she announced her separation from husband in January and their divorce in May earlier this year.

Aside from denial after denial, National Enquirer reported that Campisi, Swank's agent at the powerhouse Creative Artists Agency, has been romantically involved with the star since shortly after she split from Lowe. The tabloid, moreover, also provides photos of the twosome in Rome, where they stayed at the ritzy Hotel de Russie and were spotted smooching.

News
>
Celebrity Gossip
August 31, 2006 02:49:46 GMT
Despite the fact that being reported pregnant with her first child ever with her singer husband , there were speculation on the Aussie actress' photos being manipulated by photo agencies to make her look pregnant.

Such suggestion was first made by Kidman's representative, Catherine Olim, after a magazine paid $20,000 for a picture of the star showing a bit of a belly. It is said that a publication called New Deal paid for the pictures and the deal comes a year after it was incorrectly reported that Kidman was preggers by Urban.

News
>
Celebrity Gossip
August 31, 2006 02:25:12 GMT
should feel proud that Mayor of Las Vegas has proclaimed August 29, 2006 as Paris Hilton Day. And celebrating the big day, the socialite was given the key to the city before then was introduced in front of a packed crowd at a Vegas block party by comedian Jeff Beacher.

Commented on the honor, Paris proclaimed her love for Vegas saying it's her "favorite place in the world to come to party."

News
>
Movie News
August 30, 2006 10:02:32 GMT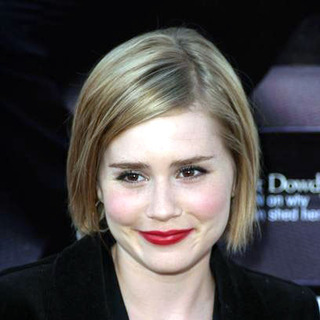 Making a great addition to the cast of "", has joined , , and to have a starring role in the project, The Hollywood Reporter has revealed.

Another dramatic feature coming from DreamWorks SKG, "Fire" centers on a woman who is helped to confront her loss of her husband by his troubled friend, played by Del Toro. Lohman herself has been billed as Del Toro's co-dependent girlfriend while Berry will portray the grief-stricken widow.

News
>
Movie News
August 30, 2006 09:27:45 GMT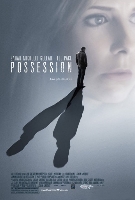 Staying firmly in the genre, has added one more thriller feature to her film resume. The actress has reached a deal to undertake a starring role in the Vertigo Entertainment's new project entitled "Addicted (2007)."

Based on the 2002 South Korean film "Jungdok", the movie takes focus on a woman whose husband and brother-in-law both end up in a coma after an accident. Thrills begin taking shape when her brother-in-law wakes up and claims to be her real husband. Swedish filmmakers Joel Bergvall and Simon Sandquist have been tapped to direct with Michael Petroni adapting the script.

News
>
Movie News
August 30, 2006 08:55:31 GMT
Continues to take part in Hollywood film feature, has given his agreement to join London-set thriller "" to play a man named Petrid, whose family owns a Russian brothel.

With this inclusion, the French actor thereby is the latest addition in the project after and to come under the direction of the "eXistenZ" helmer David Cronenberg. The movie itself revolves around a nurse, played by Watts, who unexpectedly stumbles into danger when investigating the identity of a mysterious young Russian girl following her death in childbirth.

News
>
Celebrity Gossip
August 30, 2006 08:43:13 GMT
Refused to pose sexy for men's magazine Playboy, indeed has bared all for a sexy photo spread in US style magazine Flaunt.

Though so, in the photo shot by photographer Don Flood, Mendes isn't exactly revealing everything, instead she's wearing a sexy black basque.