News
>
Celebrity Gossip
December 22, 2006 07:00:51 GMT
The paternity battle is still going on between Melanie Brown and . It seems that things are getting tougher for the former couple. The Scary Spice reportedly has hired a top Hollywood lawyer Don Engel to help her taking the comedian "to the cleaners".

A source told Britain's Daily Mirror newspaper, "Mel is refusing to lie down and let Eddie walk all over her - and this is reflected in her choice of lawyer. She wants to hit him where it hurt the most - in the pocket. They don't come much better than Don."

News
>
Movie News
December 22, 2006 06:29:32 GMT
Finally the title role is filled. It has been reported that casting crew of "" has cast an actor to play the eponymous young monarch in the second installment of the "Narnia" franchise. Though so, there are no clues at all so far to the either name or identity of the star-to-be, leading to a speculation that he is very likely an unknown at this point.

Confirming the end of the search, casting director Pippa Hall, as reported by NarniaFans.com, has recently sent an email thanking the participants in the audition.

News
>
Music News
December 22, 2006 06:29:11 GMT
After a short-cut performance at Panic! At the Disco tour, is heading into the studio, preparing for their second album.

Titled "", the LP is scheduled to touch the market by Feb 6th next year. It, moreover, is said to deal with kinds of issues, like youth being co-opted by corporations, the loss of identity in the modern world, and the loneliness of life in a megapolis.

News
>
Movie News
December 22, 2006 05:15:07 GMT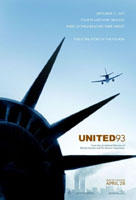 Taking the same pick as two other film critics organizations, NYFCC and WAFCA, the Dallas-Fort Worth Film Critics Association (DFWFCA) delightfully labeled the 9/11 gripping drama "" the Best Film of 2006 as the 35 online, broadcast, and print members unveiled the winners of its DFWFCA Awards on Monday, December 18, 2006.

For other film categories, the association willingly named "" as the Best Foreign Language Film and "" as the Best Documentary with "" being deemed the Best Animated Film and "" getting mentioned as the Russell Smith Award recipient in its recognition for best low-budget or cutting-edge independent film.

News
>
Music News
December 22, 2006 05:14:48 GMT
has asked for removal. The pop singer was unhappy with her second try at paying tribute to for the "Kennedy Center Honors" on December 2nd and hence wants for a removal.

Simpson, performing at the Kennedy Center Honors, was attempting to sing Parton's classic hit "9 to 5." Unfortunately, she flubbed the words during a taping of the annual show causing her to walk out the stage in tears. Lucky for her that the show producers gave her a second chance which, sad to say, didn't go much better.

News
>
Celebrity Gossip
December 22, 2006 04:41:51 GMT
The cast of the television hospital drama "Grey's Anatomy", including , , and just to name a few, should be proud as they are all chosen as the Top Entertainers of 2006 by the U.S. magazine Entertainment Weekly. Not only the Emmy-Award winning medical drama has successfully generated more than 20 million weekly viewers, but also it has a cultural impact to them, that's why they deserve the title.

"'Grey's' isn't just a show, it's a phenomenon," said Entertainment Weekly Executive Editor Lori Majewski. "Back in May when last season's final show aired, every place in New York City was empty. You could get a table at the best restaurants," she said. YouTube, the wildly popular Web site where people post videos of anything from themselves singing to comedian shouting racial epithets, also makes the list because it too has a cultural impact beyond its cyberspace borders.

News
>
Celebrity Gossip
December 22, 2006 04:11:01 GMT
goes real as a doll. The singer-actress is the latest Hollywood star to take on 12-inch proportions as the world's most popular fashion doll, joining the likes of , and among others.

The collection of Duff doll, dubbed "The Red Carpet Glam Hilary Duff Doll", shows Duff's likeness in a polka-dot dress with a red satin sash and is scheduled to hit stores this month.

News
>
Movie News
December 22, 2006 04:06:38 GMT
A professional organization of over forty film journalists in the print media representing the Southeastern section of the United States, the Southeastern Film Critics Association solemnly bestowed its honors of SEFCA Awards to a number of noted film titles and individuals Tuesday, December 19, 2006.

The top honor of Best Picture was given to "" which also won Best Adapted Screenplay category while the title of Best Foreign Language Film went to Guillermo del Toro's fantasy horror drama "" with "" and "" being deemed Best Documentary and Best Animated Feature, respectively.

News
>
Celebrity Gossip
December 22, 2006 03:46:22 GMT
is in bad mood these days. The Aussie singer reportedly skipped out on her end of tour celebration party, immediately flew to France to confront her partner after he was pictured with model Sarai Givati in Paris.

The singer is said to have boarded a plane soon after her final Melbourne show of her Showgirl Tour, instead of attending the post-concert party. On that encounter a source revealed, "There was supposed to be a huge party...everyone was invited, from her business associates to her parents, to the nurses who cared for her. But Kylie left the concert straight away and went home to pack."

News
>
Celebrity Gossip
December 22, 2006 03:07:42 GMT
It comes two for and girlfriend Kim Porter who on Thursday morning Dec 21st welcomed the arrival of their twin daughters.

"Diddy received an early Christmas gift! It gives us great joy to announce the arrival of Diddy's twin girls. The beautiful, healthy baby girls were born this morning with Diddy by mother Kim Porter's side," the rapper's representative Robert Zimmerman has confirmed.

News
>
Celebrity Gossip
December 22, 2006 02:09:07 GMT
This holiday season apparently breezes good spirit to and fiance as they have just announced a wedding plan. The pair reportedly is wanting a winter wonderland theme for their upcoming nuptial.

Josh approved of the winter theme, telling American publication, "It was Katherine's first idea. Once she started talking about it and what it would look like, I was set." Then the bride-to-be went on adding, "Maybe some horses, sleigh bells. My sister is getting married this coming October, so we're doing that one first and planning hers. I get to kind of learn that way!"

News
>
Movie News
December 21, 2006 09:04:26 GMT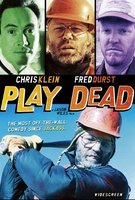 Constructing an unusual team, , Jake Busey, and Fred Durst of have joined forces to star in "", a dark comedy set to be helmed by "Third Watch" star , The Hollywood Reporter has learned.

Here Klein will play Ronnie Reno, a former TV action star in dire need of a comeback who becomes the center of the flick's story. His life gets a drastic turn when he finds the body of a dead FBI agent in a remote Nevada town run by scary meth dealers, forcing him to reunite with his former co-stars to save himself and the terrorized townsfolk. Meanwhile Busey is set to portray one of the dealers with Durst as a henchman.

News
>
Celebrity Gossip
December 21, 2006 08:57:10 GMT
She has a rising singing career, wealth, popularity, sexy body, and many more. Yet with her being named Hollywood's style queen in a new Best Dressed poll conducted by American publication Life & Style makes her life even more complete.

Singer-actress has been voted the No. 1 Best Dressed Female, besting fellow celebrities, including , , , and all of whom ranked 2nd to 5th consecutively.

News
>
Movie News
December 21, 2006 08:35:50 GMT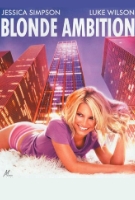 Brightens the already-sparkled cast, Penelope Ann Miller has landed a deal to take supporting part in "", a loose remake of the 1988 film "Working Girl" developed under Nu Image banner.

Joining the likes of , , Andy Dick, , and in the lineup, Miller is plotted to play the conniving boss of Simpson's character. The movie itself revolves around a young woman who tries to work her way to the top from the bottom in the corporate world.

News
>
Celebrity Gossip
December 21, 2006 08:27:12 GMT
is reaping achievement after achievement. Having his eponymous album debuted at 2nd spot on the Billboard 200, tapped to be the grand marshal for the Krewe of Endymion for the 2007 Carnival season, the American Idol champ is earning a new title, the Best-Mannered Man of 2006.

The singer was honored with the title thanks to his example of humility and politeness. Also heading the list, by the National League of Junior Cotillions, an etiquette and social training program that involves thousands of young people in the United States, is Meredith Viera who is at 2nd for the warmth and kindness she extends to "Today Show" guests.