News
>
Celebrity Gossip
September 11, 2006 09:13:17 GMT
Good and bad news approached nearly at the same times. The Playboy playmate has on Sunday September 10th, 2006 had her 20-year-old son, Daniel Smith, died suddenly in the Bahamas.

The bad news came just three days after the busty beauty welcomed the arrival of her baby daughter, whose father being kept under wrap.

News
>
Celebrity Gossip
September 11, 2006 08:51:54 GMT
He first created a documentary on Hurricane Katrina, and now is about to follow it up with a scripted drama for NBC set in New Orleans.

The new project, simply called "NoLa," is a multicultural ensemble exploring the post-Katrina lives of New Orleans residents from different social and economic backgrounds.

News
>
Movie News
September 11, 2006 08:16:00 GMT
Seemingly progressing well, Vox3 Films has delightfully added another new project under its banner after picking up 's vehicle of "." The Hollywood Reporter revealed that the studio has successfully secured the rights to "", a picture based on Peter Alson's memoir of the same title.

Telling about Alson's account of life as a down-and-out Harvard graduate who gets his real education when taking a job as bookie in Greenwich Village, pic is directed by David Greenwald who also pens the script alongside the author. Jonathan Kesselman is set to produce under his newly formed production company the Worldwide Media Conspiracy together with Vox3 principals.

News
>
Movie News
September 11, 2006 07:23:45 GMT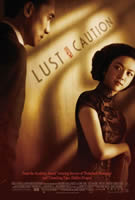 Bringing more highlights to Ang Lee's latest project of "", Joan Chen has given her agreement to join the cast of the picture, Lee's assistant David Lee has confirmed through an e-mail sent to The Associated Press Saturday, September 9.

Doing so, Chen then will be billed as the wife of an intelligence official named Mr. Yi played by talented Hong Kong actor Tony Leung. The movie itself, based on a short story by famed Chinese author Eileen Chang, revolves around a bunch of patriotic student who develop plan assassinating the intelligence chief in the Japanese-backed Chinese government during the World War II era.

News
>
Movie News
September 11, 2006 06:44:33 GMT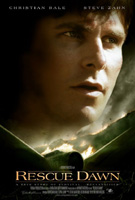 One more seemingly promising picture has gone down under MGM's wings. Chief operating officer Rick Sands has announced Saturday, September 9 that the company has successfully obtained all North American rights to "", the latest directorial work of prominent German filmmaker Werner Herzog starring .

The deal was reached after MGM's Scott Packman and Ayano Ichida negotiated with Adam W. Rosen of Rosen Feig Golland & Lunn on behalf of the filmmakers. Commenting on this successful attempt, Sands openly showed his delight. "We're very excited to be working with Herzog," so he said. "He is a legendary director, and he and Bale have brought this incredible and compelling story to the screen in a raw and emotional film."

News
>
Movie News
September 11, 2006 04:36:07 GMT
Turning out as expected, "" finally made its way to strive past $1 billion mark in worldwide box office after impressively collecting a total worldwide income of $1,002.6 billion, chairman of The Walt Disney Studios Dick Cook officially announced on Saturday, September 9, 2006.

Already topped the international box office for nine consecutive weeks, the seafaring tale thus becomes the third big screen feature in the history to accomplish such achievement after the 1997's "" and 2003's "." "This is truly an historical time for The Walt Disney Studios and a time to celebrate," Cook remarked following the statement. "The film's phenomenal success all over the world proves once again that audiences will vote to come back again and again when presented with great entertainment."

News
>
Movie News
September 11, 2006 03:37:15 GMT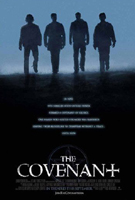 The spell has been cast and it works well enough for "" this time. Presenting interesting basic premise of supernatural teens at an elite boarding school, the movie delightfully works its way to conjure up $9 million to secure the top position on the weekend box-office, according to studio estimates Sunday, September 10, 2006.

Though indeed creates winning mark on the list, the Sony/Screen Gems-distributed picture turns out to gather the lowest total for a number one big screen feature in three years, only scoring a $3,357 average at 2,681 sites. Meanwhile, the second place goes to Focus Features' "" as the film managed to collect $6 million, way up behind the last-week chart topper "" which fell down to number three for merely earning $5.7 million this weekend.

News
>
Celebrity Gossip
September 11, 2006 02:25:27 GMT
That was one of the big winners at the 63rd annual Venice Film Festival, it's a big surprise. The Hollywood actor surprised many when his name was mentioned to win the Best Actor award at the ceremony, thanks to his portrayal as George Reeves in "".

It is a drama mystery thriller flick directed by Allen Coulter. As of the story, "Hollywoodland" dramatizes an investigation into the death of George Reeves, star of the 1950s TV show "Adventures of Superman." Did not attend the ceremony, Affleck however sent a message of thanks from Los Angeles via his BlackBerry, saying he was "surprised, flattered and honored".

News
>
Celebrity Gossip
September 09, 2006 07:19:58 GMT
wants to look beautifully bronzed on every night "Emancipation of Mimi" tour. And so, such willingness has prompted the pop diva to develop her own fake tan made with 24-karat gold dust.

In an attempt to bring the idea into life, Carey has hired a personal tanning assistant, Jenny Phillips, to spay her before going on stage.

News
>
Music News
September 09, 2006 06:57:55 GMT
It's been 28 years that now his fans could finally welcome back to the music industry. The singer-songwriter is about to release a pop-music album in November this year.

The upcoming music project, tentatively titled "", will be distributed by Atlantic Records in North America in a venture with Stevens' own label, 'Ya Records.' It will, moreover, mark the 40th anniversary of the folk singer's first record, "I Love My Dog."

News
>
Music News
September 09, 2006 06:42:16 GMT
The late great musician will live forever, at least his music work. Considering his great attainment and contribution to the scene, Concord Records and Starbucks are teaming up to release "".

The new set reportedly is a combination of Charles vocals backed by new arrangements from the legendary bandleader's orchestra Count Basie Band.

News
>
Music News
September 09, 2006 05:58:15 GMT
Is it a bad luck or merely bad news? You decide. Hard rock jam band lost two of its members. Last week, the group's keyboardist Eddie Hawrysch, who had played with the band since 1991, exited the band for "personal issues". And on Wednesday September 6th, just one day before the band set to kick of their massive fall tour, guitarist Marc Ford also called it quit.

On Ford's resignation, the man's spokesperson claims health issues as the reason the musician called it quits, saying "All the difficult work he has done to gain his longest period of sobriety ever was in jeopardy while touring." On the other hand, Crowes manager, Pete Angelus, claimed Ford's departure as less than amicable for the guitarist was "immediately terminating his agreement" with the Crowes without giving 12 weeks notice required by his contract.

News
>
Celebrity Gossip
September 09, 2006 04:46:07 GMT
People, get ready for the new "Comic Relief". The live stand-up comedy benefit, which ran on HBO from 1986-1998, will return to the premium cable network Nov. 18 later this year after a seven-year absence.

Besides, it will also be simulcast on TBS as well. On top of that, comedian will return as host of the three-hour event, bringing also his companion and .

News
>
Movie News
September 09, 2006 04:08:13 GMT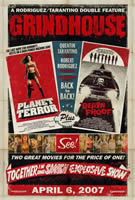 The line-up is fixed at last. has ultimately finalized the cast of his "Death Proof" segment of Dimension Films' "" with the addition of Michael Bacall of "CSI" fame, "Hostel" helmer , and newcomer Omar Doom in the list, the filmmaker and the studio announced Friday, September 8.

A slasher flick, "Death Proof" is one of the two pictures which make up "Grindhouse", the other being Robert Rodriguez's zombie movie titled "Planet Terror." It previously rounded up stars like , , and in the cast with Tarantino also penning the scripts.

News
>
Music News
September 09, 2006 04:03:03 GMT
and both are having a music project together. Both bands are set to go into the studio to record a track on a cover of "The Saints Are Coming", a song which was originally released by the Scottish punk band The Skids.

Record producer Rick Rubin will join the bands to work on the track, which is expected to raise money for Music Rising, a charity seeking to benefit the musicians devastated by Hurricane Katrina in New Orleans.