News
>
Celebrity Gossip
June 30, 2006 02:18:29 GMT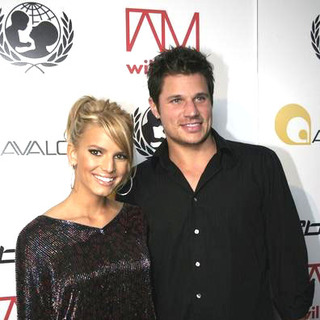 Hot news, and are close to divorce settlement. According to a report from TMZ it is said that the former "Newlyweds" stars are inching closer to settling up and finalizing their divorce.

The legal documents, signed by both Simpson and Lachey and filed in L.A. County Superior Court, show that besides asking for a retired judge to be appointed specifically to enter a divorce decree, the pair also are asking to "bifurcate" the divorce case, meaning the divorce can become final and the parties can then deal with the messy financial matters separately.

News
>
Movie News
June 30, 2006 01:55:51 GMT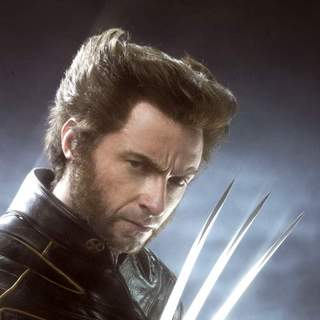 ©
"X-Men" fans probably could now draw a relief breath as Twentieth Century Fox still preserves its intention to bring up the film franchise's spin-off of "Wolverine." A studio spokesman pointed out on Wednesday, June 28 that the movie is in development with a working script though the company has not yet found an appropriate director to helm the project.

To support the film progress, as the actor who portrays the Adamantium-clawed mutant has delightfully made an appearance in a videotape touting the project for conventioneers at Cine Expo in Amsterdam earlier this week. However, it seems that moviegoers would have to wait long enough for the cinematic release since Fox was still unsure that the picture would be ready before 2008 since Jackman is slated to be involved in Baz Luhrmann's project first.

News
>
Movie News
June 30, 2006 01:52:42 GMT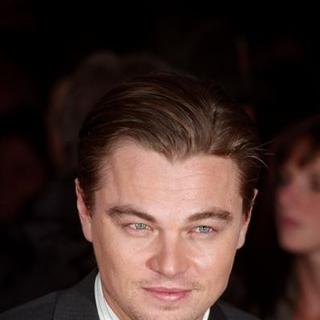 Taking one step further in his effort to develop a biopic of counterculture icon Timothy Leary, has earned positive sign from Obie-winning playwright Craig Lucas and Timothy Leary archivist Michael Horowitz to be involved in the project which has been DiCaprio's dream for several years.

Eyeing the feature as a possible starring vehicle, the popular actor in fact has come to Leary's acquaintance before his death in 1996 and has since aimed to work on his idea on transforming the famed LSD advocate's life to film feature.

News
>
Movie News
June 30, 2006 01:43:55 GMT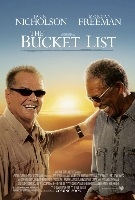 It's such a rare treat indeed to see two prominent character actors sharing a screen together and that's what and are about to present to the moviegoers for sure through "."

"The Bucket List" will put its center around the two terminally ill men who develop a wish list they try to fulfill after running away from their treatment in a cancer ward. Heading off together on a road trip, they thus set to follow what they have written on the list which includes hilarious things like racing cars, eating giant plates of caviar and slinging poker chips in Monte Carlo.

News
>
Movie News
June 30, 2006 01:40:05 GMT
After going through a long development, "" finally found the proper writer to pen its screenplay. Variety has reported that Robert Nelson Jacobs has been assigned the job by Universal Pictures, the film company that handles the feature.

Going through various rewrites in the past, the project has floated around the studio since 1998 under several considered titles which included "U.S.S. Indianapolis" and "The Good Sailor" with J.J Abrams being considered as its director. Though so, it's still not clear whether the project will be his subsequent picture.

News
>
Movie News
June 29, 2006 09:51:10 GMT
A change has been made by New Line Cinema concerning the progress of its new project, "Redneck Games." As reported by Variety, the company has shockingly decided to no longer use Shane Morris' comedy pitch and turns to the favor of Mike Karz and Josh Weinstock in bringing it up on wide screen.

The movie will take its focus of a noted athlete, who has fallen from grace, in his effort to redeem himself through competitions at the Redneck Games. A real event, Redneck Games were created in 1996 as a response to the Summer Olympics in Atlanta and feature unusual activities like Bobbing for Pig's Feet, Hubcap Hurl, the Mudpit Belly Flop, Armpit Serenade and the Butt Crack Competition.

News
>
Celebrity Gossip
June 29, 2006 09:38:15 GMT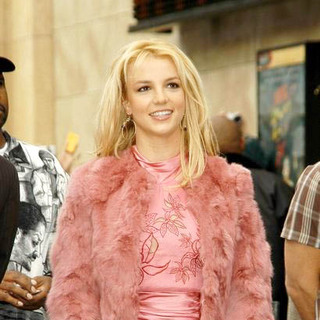 The hard pressure she has to face when living in Malibu has led considers relocating to her home state of Louisiana. The pop singer is said to believe that the fast life of Los Angeles may be behind many of her marital problems.

And so, Britney is reportedly moving back to Lousiana and even has been upgrading her mother Lynne Spears' house so she can stay there.

News
>
Movie News
June 29, 2006 09:29:13 GMT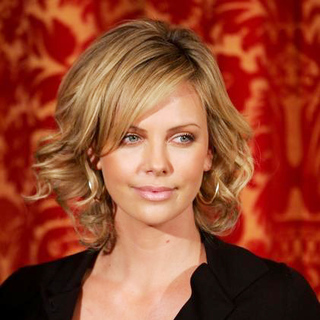 The coldness in "" turns warmer this time, not only due to the presence of the hot yet gifted actress in the project, but also because "Mississippi Burning" director Alan Parker has been attached to be its director for sure, according to Variety's report.

A Picturehouse and New Line International production, the flick reunites Theron with Picturehouse's exec Bob Barney whose Newmarket had distributed the actress' vehicle, "", which won her an Oscar for Best Actress in 2004.

News
>
Movie News
June 29, 2006 09:20:51 GMT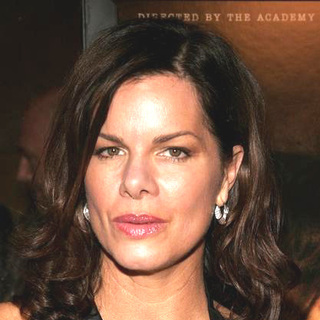 The opportunity to star in the same film finally comes for and her daughter Eulala Grace Scheel as both have been set to star together in the forthcoming drama thriller "".

The mother-and-daughter will play mother and child in the Mary Haverstick direction.

News
>
Movie News
June 29, 2006 08:48:37 GMT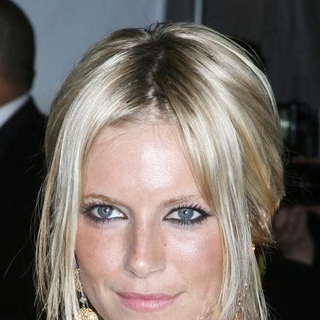 Two shining stars, and , are advancing in progress to join "", a flick based on Michael Chabon's 1988 debut novel. Miller is in final negotiations to play the role of Jane while Sarsgaard is still in talks for that of Cleveland who is a friend of the film's lead character, Art Bechstein.

Expected to start rolling by fall in Pennsylvania, "Pittsburgh" will be helmed by "" director Rawson Marshall Thurber who also writes the screenplay. The picture is the second Chabon tome to begin casting in recent months after Paramount Pictures has set to make "" based on Chabon's Pulitzer Prize-winning novel.

News
>
Movie News
June 29, 2006 08:48:18 GMT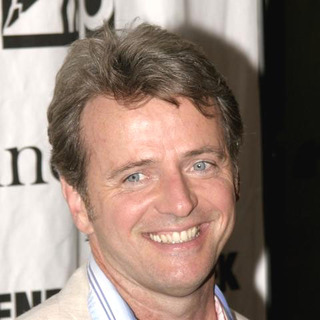 Has his recent controversial TV drama series "The Book of Daniel" canceled after religious protests after just eight shows, Aidan Quinn is moving on.

The actor reportedly has joined the cast of the upcoming drama movie titled "". Has been tapped to play a science professor in the film, the actor is working with such notable names as , , and Liu Ye, who makes his American film debut.

News
>
Movie News
June 29, 2006 08:01:57 GMT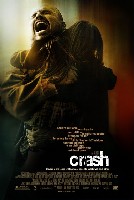 Keeps being the subject of accolades even after its triumph at this year's Academy Awards, "" indeed still makes big sound in public when its screenplay won the Humanitas Prize as announced by the organization on Wednesday, 28 June, and so adding another honor to the film's screenwriters, Paul Haggis and Bobby Moresco. For their impressive work, the two were granted $25,000 from $145,000 prize money shared with other nine winning writers at a luncheon at the Hilton Universal Hotel.

Considered to be one of the works that helps "liberate, enrich and unify society", "Crash" screenplay has been recognized by the event's judges to be able to "reach out with respect and compassion to all of our brothers and sisters." The film itself focuses on the intertwining stories of an array of diverse characters over 36 hours in Los Angeles.

News
>
Music News
June 29, 2006 06:55:29 GMT
Indie rock trio Sleater-Kinney is planning on an "indefinite hiatus". "After 11 years as a band, Sleater-Kinney have decided to go on indefinite hiatus," according to the statement released Tuesday June 27th, 2006 by Sub Pop, the band's Seattle-based record label, and posted on the band's Web site.

"The upcoming summer shows will be our last. As of now, there are no plans for future tours or recordings." The girl-power punk rockers, however, still have five summer shows coming up, including Lollapalooza in Chicago on Aug. 4, where they are set to say their final goodbyes.

News
>
Movie News
June 29, 2006 06:43:00 GMT
Fans of horror-thriller flicks, please welcome "" to the burgeoning list of upcoming films of the genre. The Hollywood Reporter reports that Craven-Maddalena Films has firmly set to develop and bring up the project to the surface with Brian Sieve handling the scripts.

"Ambrose Fountain" centers around strange phenomena happened to the owners of vineyard in Napa Valley, California. Upon investigating the case, they soon find out that their property actually keeps a dark legacy that has been buried mysteriously over the years.

News
>
Celebrity Gossip
June 29, 2006 06:25:05 GMT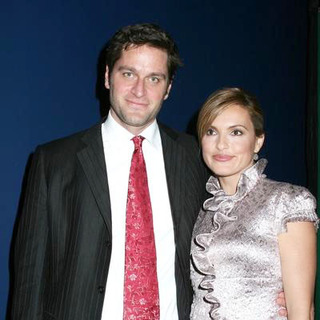 and her husband of two years, actor Peter Hermann, welcomed the arrival of their first child ever, a son, Wednesday June 28th, 2006 in Los Angeles.

The baby boy was born at Cedars-Sinai Medical Center and weighed in at 10 pounds, 9 ounces, via C-section. Hargitay's father, actor Mickey Hargitay, also was at the hospital to welcome his grandchild.