News
>
Movie News
September 27, 2006 03:03:12 GMT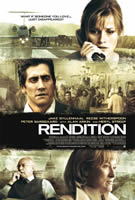 Looks like is getting more serious in taking roles. FilmJerk.com has revealed that the Oscar-winning actress has been attached to star in political thriller "", a new project from New Line Cinema.

Presenting a multi-layered story, the picture takes focus on a Cairo-based CIA analyst whose world gets spinning out of control after witnessing the interrogation of a foreign national by the Egyptian secret police. Witherspoon is billed to portray Isabella El-Ibrahim, the pregnant American wife of an Egyptian-born chemical engineer, who is involved in the interrogation following her husband's arrest as a political prisoner in the post-9/11 tragedy.

News
>
Celebrity Gossip
September 27, 2006 02:53:24 GMT
No stranger to polemics, once again becomes a hot commodity in Hollywood as she's been formally charged with driving under the influence (DUI).

The hotel heiress was charged Tuesday Sept 26th with two misdemeanors, driving under the influence and driving with a blood-alcohol level of .08 or higher.

News
>
Celebrity Gossip
September 27, 2006 02:29:05 GMT
Howard K. Stern, the attorney for famous , said Tuesday Sept 26th on CNN's " Live" that he's the father of the star's newborn daughter.

Stern further claimed the baby as the couple's one "ray of hope" as they have grieved the death of her 20-year-old son, Daniel Smith, in the Bahamas.

News
>
Movie News
September 26, 2006 08:26:20 GMT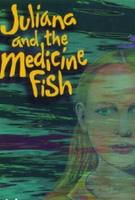 Jumping into fantasy genre, funnyman has reached a deal to take a starring role in an independent feature of "." The SNL alumnus is billed as a father who tries to save his troubled fishing lodge as well as his relationship with his 12-year-old daughter, who discovers an ancient secret in the waters near the lodge.

Expected to start shooting this week in Lake of the Woods, Manitoba, Canada, the project is an adaptation of the book written by Jake MacDonald. Jeremy Torrie in on duty to both direct and pen the script, the latter being carried out together with MacDonald. The man will also serve as producer alongside Tanya Brunel via their High Definition Pictures with Schneider's brother, , executive producing.

News
>
Movie News
September 26, 2006 07:34:44 GMT
Forming a good collaboration, Donald De Line's production company and Andrew Dean are set to produce a family comedy flick for Warner Bros., Variety has reported.

Entitled "", the project has already included Kara Holden to pen the script. So far, there are no words yet on cast and the helmer, but it is revealed that the story will center on an absentee father who decides to teach his kids himself upon being stuck at home because of an injury that prevents him from working.

News
>
Celebrity Gossip
September 26, 2006 07:23:49 GMT
Doing small and big screen features, is now coming to Broadway. The Emmy Award-winning actress reportedly will appear in "The 6th Annual 24 Hour Plays on Broadway" on Monday, Oct. 23.

Besides acting, Jenn will also join 23 other stars including Rosie Perez, Lili Taylor, and SNL's Rachel Dratch to write and direct in six 10-minute plays all within 24 hours.

News
>
Movie News
September 26, 2006 07:00:49 GMT
Though not as phenomenal as "" in drawing big bucks, "" turns out to score a point above the seafaring tale.

Regardless of rough criticisms and bans in several countries, this latest work of Ron Howard delightfully has been selected as the Most Profitable Film of the Year by Monterey, California-based Kagan Research. It reported that while "Da Vinci" scores nearly $200 million less than "Dead Man's Chest", which has already gained domestic income of more than $410 million, it was made at $75 million lower than the Disney's flick and had a far lower marketing budget.

News
>
Celebrity Gossip
September 26, 2006 06:31:19 GMT
U.S. pop singer has been engaged to her bodyguard, British martial arts expert Wayne Newton.

The twosome became close one another when Wayne offered Anastacia emotional support during her battle with breast cancer back in 2003.

News
>
Movie News
September 26, 2006 05:58:52 GMT
While his latest work of "" has not yet seen the lights until October 6, Martin Scorsese has already come up with something else in mind. Production Weekly has unveiled that the Oscar-nominated director is intending to make his next film "", an adaptation of the Japanese writer Shusaku Endo's most famous novel of the same English title.

A long-gestating project for Scorsese, the picture initially was aimed to be made after the filmmaker finish the production on "." The man even had worked on the first draft of its script about a decade ago with Jay Cocks. However, all was put on hold as he decided to go for "The Departed" instead.

News
>
Music News
September 26, 2006 05:11:25 GMT
attended a news conference held to mark the official release of his new effort "Ecce Cor Meum (Behold My Heart)" Monday September 25th, 2006.

The new set actually is a classical album which McCartney started to write when his first wife, Linda McCartney, was still alive. More on the LP, the singer said its lyrics were inspired by what he believes is important in life.

News
>
Celebrity Gossip
September 26, 2006 04:39:43 GMT
The Screen Actors Guild announced Monday September 25th it will honor veteran actress its Life Achievement Award. The star is scheduled to receive the honor at the 13th Annual Screen Actors Guild Awards ceremony, held January next year.

On the actress, best known as the star of the 1965's "The Sound of Music", SAG President Alan Rosenberg commented "Julie Andrews is a woman of great generosity, creativity, courage, elegance and wit. She embodies and transcends the memorable roles she has created. Julie has been a positive presence in my life and continues to inspire multiple generations. I believe it is exceptionally significant to be recognized by people who do the same work you do."

News
>
Movie News
September 26, 2006 04:17:06 GMT
Facing each other on screen for the first time, and have given their agreement to topline English-language teen thriller "Mamba", Variety has revealed.

The twosome thus will join the international cast which already included German actress Naike Rivelli and Spanish actors namely Gary Piquer, Alex O'Dogherty, plus Martxelo Rubio in the line-up. The movie itself follows a bunch of surfer students as they get involved in an old satanic board game called Mamba that turns out to cost their life.

News
>
Celebrity Gossip
September 26, 2006 03:50:42 GMT
's has revealed in an interview with US entertainment TV show Access Hollywood, set to air Tuesday night Sept 26th, that he has secretly been battling hepatitis C. It is a blood-borne infection that can potentially lead to fatal liver damage, including cirrhosis or liver cancer.

The rock singer told host Nancy O'Dell he was diagnosed three years ago but had contracted hepatitis C several years earlier without manifesting any symptoms. He subsequently endured a year's worth of pills and injections containing the antiviral drug interferon.

News
>
Celebrity Gossip
September 26, 2006 03:32:15 GMT
Partygoer won't miss even one feast. The hotel heiress was in German, dressed up in the nation's traditional dress to promote her tinned sparkling wine.

There she was wearing the sparkling gold Dirndl, the traditional German dress, at the launch of the drink "Rich Prosecco".

News
>
Movie News
September 26, 2006 03:05:18 GMT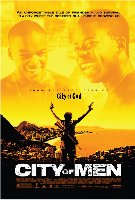 "City of God" will have its follow-up on the big screen. Yes, Miramax Films has been reported to have successfully picked up the distribution rights to its sequel, "", which has the same title with the television series spin-off from the first film.

Landing the deal at the Toronto International Film Festival based on a five-minute promo reel only, the company has obtained the North American rights as well as several foreign rights that include U.K., New Zealand, Australia, and South Africa.