News
>
Movie News
November 08, 2006 10:05:32 GMT
A project potential to raise moviegoers' tension is going to come out from the hands of renowned producer Nick Wechsler. Variety reported that the man is on board to produce a horror-thriller feature titled "" which will be developed based on Cormac McCarthy's new novel of the same title.

Set after a nuclear explosion, the picture centers in a man who tries to transport his son to a safe place while struggling to survive from starving stragglers and marauding packs of cannibals. Australian filmmaker John Hillcoat has been attached to direct with Steve and Paula Mae Schwartz also producing.

News
>
Music News
November 08, 2006 09:29:24 GMT
Two soul divas, and , are teaming up for the soundtrack for the upcoming drama "", directed by .

For the planned-project, the twosome reportedly have recorded ' tune "Never Gonna Break My Faith."

News
>
Movie News
November 08, 2006 09:28:28 GMT
Landing her next directorial stint on the big screen after "", writer-producer Diane English has reached a deal to helm hip New York comedy "", a remake of George Cukor's 1939 effort of the same title based on the Clare Boothe Luce novel.

Scheduled to start filming mid-March in New York, the project revolves around a tight-knit group of female friends dealing with friendship, divorce and betrayal. It is reported that names like , , , and have already been attached to star with Christopher Eberts, , also Victoria Pearman producing.

News
>
Movie News
November 08, 2006 09:01:12 GMT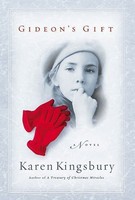 Making an on-screen collaboration for the first time, and have both given agreement to star in "", a film adaptation of Karen Kingsbury's novel of the same name from her Red Glove series.

Slated to start the production early February in Albuquerque, New Mexico, the project sees Slater portray Big Earl Gibson who abandons his belief in God after losing both his wife and daughter. An eight-year-old leukemia patient named Gideon Mercer, played by Fanning, is determined to reach out to him, but the man seems to just as determined to rebuff her instead.

News
>
Movie News
November 08, 2006 08:55:25 GMT
Moving next to thriller genre after just being reported to develop John Francis' biopic "" with Tom Shadyac, Universal has preemptively secured the film rights to an untitled pitch penned by duo Brandon Camp and Mike Thompson, Variety has revealed.

Cast and crew details have not yet been unveiled, but it is said that the movie will center on a woman who has to deal with her past as she moves to a small town. Camp and Thompson are also on board to executive produce with Scott Stuber and Mary Parent producing via their Universal-based Stuber/Parent.

News
>
Celebrity Gossip
November 08, 2006 08:27:15 GMT
was arrested on gun charge. The comedian was arrested shortly after 4:30 p.m. Monday Nov 6th at Los Angeles International Airport after a stolen gun was found in his briefcase.

Sources said the arrest occurred in Terminal 5 shortly after a security checkpoint found a stolen gun in his briefcase. "An unknown object popped up on the X-ray monitor", Officer Belinda Nettles said. And a search of his briefcase found an unloaded gun that was reported to be stolen.

News
>
Celebrity Gossip
November 08, 2006 08:03:15 GMT
's merry-go-round of a love life just keeps on turning. Shortly after ended her romance with last month, the Hilton Hotel heiress is reportedly romancing David Katzenberg.

On the twosome, the New York Post reported "They have gone to dinner but have not hit the clubs together. They are trying to keep it quiet for a little bit and keep it on the sly."

News
>
Movie News
November 08, 2006 07:22:16 GMT
Another magician saga is on the way to embrace U.S big screen. The Weinstein Co. is reported to have obtained all U.S distribution rights to "", a fictionalized biopic of famed magician Harry Houdini directed by Australian filmmaker Gillian Armstrong.

Source close to the movie revealed that the company is conjuring up some $5.5 million for the picture, which was originally made for less than $20 million. It is also said that co-head Harvey Weinstein will release the film by fall next year, several months after its planned unveiling at Cannes Film Festival next May.

News
>
Music News
November 08, 2006 07:17:30 GMT
, Mike Rutherford, and Tony Banks, the threesome of supergroup have on Tuesday Nov 7th announced a comeback stadium tour across Europe in summer 2007. The singer, keyboardist, and guitarist are reuniting for the Turn It On Again tour that would let fans hear a side of the band that went beyond their hits.

The trek will kick off at Olympic Stadium in Helsinki, Finland on June 11 and make stops in 12 different European countries, including Denmark, Switzerland, Austria, Germany, Holland and the U.K., before wrapping up with a free concert in front of the Colosseum in Rome on July 14.

News
>
Celebrity Gossip
November 08, 2006 06:44:25 GMT
Puff. It is a tough race indeed. With the likes of Hollywood's A-listers, including , , , , , and , on the list of the 2007 People's Choice Award nominees, it is hard to predict who'll be the winner.

As of Aniston, Berry, and Bullock, they are all vying for Favorite Female Movie Star award. Elsewhere, Depp, Hanks, and Washington they are competing to win the Favorite Male Movie Star prize. Meanwhile, the Favorite Leading Lady nominees include , , and .

News
>
Celebrity Gossip
November 08, 2006 06:12:05 GMT
It's official. and wife Viveca Paulin are expecting second son.

The Emmy and Golden Globe nominated American comedian, during his appearance on "The Late Show with " Monday night Nov 6th to promote his new movie "," revealed the sex of the unborn baby.

News
>
Music News
November 08, 2006 05:04:50 GMT
Grammy-winning singer/songwriter has been hard at work on writing an original song for the upcoming film "" directed by Oscar-winning filmmaker Irwin Winkler.

The new song, entitled "Try Not to Remember," is performed by Crow and produced/arranged by Grammy nominee Stephen Endelman for Lakeshore Records. It will later on be featured over the end credits of the drama action film.

News
>
Music News
November 08, 2006 04:45:59 GMT
One of Hollywood's pop icons, has been tapped for a special NBC's "Saturday Night Live".

Making her fourth appearance on the show, the songbird will perform from her acclaimed "" record.

News
>
Movie News
November 08, 2006 04:23:31 GMT
Trying her hand at screenwriting, actress is about to pen a screenplay of a seemingly promising film project titled "", the beauty herself has revealed during the New York press conference for her new film "."

Adapted from Robin Morgan's novel of the same title, "Time" follows the struggle of an Irish priestess living in the 14th century named Alice Kyteler as she refuses to give up her land and faith following the arrival of the Inquisition which then leads her into a battle of wits with the bishop.

News
>
Music News
November 08, 2006 04:00:13 GMT
Lyric Street Recording Artist, Trent Tomlinson, has been added to the long list of performers at the 12th annual Inspirational Country Music Award Show (ICM's), it has been confirmed. The country music singer-songwriter is set to perform his current hit single, "One Wing In The Fire."

The award show which is being held at the historic Acuff Theatre on November 9th, 2006, at 7 PM CST will be hosted by Andy Andrews. Slated to open the show is Country Legend and Blue Hat Recording Artist, Charlie Daniels. Additional performers include Randy Owen of band , , Blue County, Brian Littrell, The Fox Brothers, Tommy Brandt, Chunky Nelms, Gayla Earlene, and Last Light Band just to name a few.