News
>
Celebrity Gossip
October 13, 2006 07:32:31 GMT
is quite good at making sensation. The country singer comes up Thursday Oct 12th with two shocking news. The first one is that she filed for divorce from husband Craig Schelske, while the other one is that she has decided to pull out of the "Dancing with the Stars" competition.

Question why is answered by the music star's publicist who on that same day released a statement, saying "Recent events that shed light on the status of her marriage prompted Ms. Evans to make the filing, which was registered today (October 12) with a court in Tennessee, where Evans resides."

News
>
Movie News
October 13, 2006 07:20:13 GMT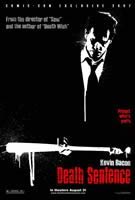 Recently finished shooting "" for Universal, John Goodman has already got another acting job to do. The "Roseanne" star has signed on to take part in 20th Century Fox's vigilante drama "", an adaptation of Brian Garfield's novel of the same title.

Joining the likes of and , Goodman will play an arms dealer named Bones Darly who is also the boss of a drug ring which includes his two sons, played by and Matthew O'Leary. The story itself takes its focus on Bacon's character, a vengeful father who chases down criminals responsible for the assault on his wife and son.

News
>
Celebrity Gossip
October 13, 2006 06:46:56 GMT
and are expanding AIDS project, hit the Chicago's "Magnificent Mile" on Thursday Oct 12th for a shopping spree to promote a new line of clothing, accessories and gadgets, including a special-edition iPod, all of which aimed to raise money to be used to fight AIDS in Africa.

Dozens of "(Product) Red" items will go on sale in the coming weeks by Gap Inc., Apple Computer Inc., Motorola Inc., Converse Inc. and Emporio Armani with portions of the product sales will go to The Global Fund, an organization that fights AIDS, tuberculosis and malaria.

News
>
Celebrity Gossip
October 13, 2006 06:30:41 GMT
British singer and actor has secured a lead role in West End Wizard Of Oz spin-off "Wicked".

The star was spotted receiving VIP treatment at the London show recently. "They (show bosses) are really trying to woo him and he seems keen to get started with rehearsals", said a source.

News
>
Celebrity Gossip
October 13, 2006 06:03:51 GMT
Good news apparently comes in twos for . For one thing, the country singer is celebrating the arrival of his first child with wife Jennifer Ford Turner, while at the same time also is cheering his No. 1 hit.

Turner and Jennifer welcomed their first child, a baby boy, last Friday Oct 6th at Baptist Hospital in Nashville. Hampton Otis Turner weighed 8 lbs. 12 oz., the singer's label MCM announced, adding that both mother and child are fine and now at home.

News
>
Movie News
October 13, 2006 06:00:51 GMT
Here's another potential candidate to direct "Tonight, He Comes." TMZ has learned that New York-born filmmaker Peter Berg is in the brink to reach a deal to helm the project, an action drama revolving around a tortured superhero who causes waves in a small town as he falls for an alluring housewife.

If everything goes well, Berg then will be the fourth director to handle the flick after Michael Mann, Jonathan Mostow, and Gabriele Muccino. Mann, the first choice to direct the movie when it was set up at Artisan, quitted the project to make Miami Vice followed by Mostow who exited duo to creative differences while Muccino simply walked out upon feeling that the film's story did not suit him.

News
>
Celebrity Gossip
October 13, 2006 04:55:01 GMT
These days are tough for to pass. The actress claims she is fearing for her life, alleging in a court documents she and boyfriend, frontman Joel Madden, are being stalked by two men, one a paparazzi and the other a homeless man.

Papers filed Thursday Oct 12th in Los Angeles Superior Court stated that a 19-year-old Russian emigre named Max "Doe" came to the United States "for the sole purpose of meeting and becoming romantically involved with Ms. Duff." The man "admitted to being 'obsessed' with her, has stated his intention of 'removing' his 'enemies' (i.e. those who prevent him from being with her)."

News
>
Movie News
October 13, 2006 04:24:43 GMT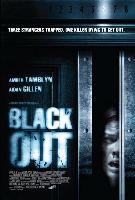 Still preferring to evoke tension among moviegoers after her latest role in "" which opens in theaters today, October 13, has given positive sign to take a starring role in "", an indie thriller focusing on three people trapped in a hospital elevator.

Billed opposite "The Wire" star , the starlet is cast as a young woman trying to get to her dying grandmother in the hospital while Gillen will play a doctor who turns out to be a psychopathic killer. Filming is slated to start early next month in Spain with Rigoberto Castaneda to direct based on script penned by Ed Dougherty and Morabito.

News
>
Music News
October 13, 2006 04:09:56 GMT
Being famous has its ups and downs and apparently those things never come easy for Justin Hawkins, the lead singer of glam rock band . The 31-year-old man is quitting the band that made him famous, blaming problems with alcohol and cocaine as the reason.

Confirming his decision to leave the band, the singer told the Sun newspaper Wednesday Oct 11th "it's time for me to move on" while adding "It would be damaging to my recovery to stay on. I'm not blaming the band for my problem -- I am an addict."

News
>
Celebrity Gossip
October 13, 2006 03:43:19 GMT
breaks her silence, so you better listen to her carefully. Contrary to rumors, the actress, during a taping for a forthcoming episode of "The Show" on Wednesday Oct 11th, said she has not broken up with .

One of the show audiences tells People that Jenn did indicate to the talk show queen that she and Vince are not engaged and yet "still on".

News
>
Celebrity Gossip
October 13, 2006 03:08:11 GMT
It's official, filed for adoption. The pop superstar and husband Guy Ritchie were granted an interim order to adopt a one-year-old boy from the impoverished African country Malawi, a senior court official said on Thursday Oct 12th.

The singer took custody of a motherless 1-year-old boy from Malawi named David Banda. Reports on the adoption was confirmed by the child's father, a Malawi village chief, the director of the orphanage, and the secretary for the Ministry for Gender and Child Welfare among others, while there has yet any official statement released by the London-based singer.

News
>
Movie News
October 13, 2006 02:46:14 GMT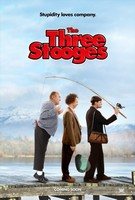 Back to the market after being dumped by Warner Bros. Pictures, it delightfully did not take long for "" to find another home. Variety revealed that the picture has safely been placed under First Look Studios following the deal reached between the company and the film's rights holder C3 Entertainment.

Amidst this move, however, it is reported that Farrelly brothers who have been tapped to both write and direct are no longer attached to the flick. Though so, their script for the movie will likely still be used as C3 honcho Earl Benjamin said he loves the contemporized screenplay they penned with Mike Ceronne for Warner.

News
>
Celebrity Gossip
October 13, 2006 02:23:12 GMT
Bad news for you boys, is single no more. The so-called fashion icon is dating Max Snow.

The actress' publicist confirmed their romance to In Touch Weekly, saying "The pair first hooked up at Bungalow 8 in NYC on September 14".

News
>
Celebrity Gossip
October 13, 2006 02:05:53 GMT
They're not the first same sex couple to walk down the aisle. Though so, their wedding will surely be one of that making the headlines. and partner are currently planning a summer wedding.

DeGeneres and Rossi have been together for nearly two years and now they're ready to tie the knot, which reportedly will take place in June next year in their new home in Montecito, a Spanish-style villa. Per The Enquirer, "They're going to have a late afternoon outdoor wedding, possibly catered by Portia's favorite hotel, the San Ysidro Ranch."

News
>
Movie News
October 12, 2006 07:10:25 GMT
It's been only a couple days since Universal revealed its plan to develop "" based on the Peter Morgan play and now, the studio has already set to bring up one more new film project to the surface.

According to reports compiled by Variety, Universal has intended to make a buddy action comedy flick titled "" for John Hamburg to direct following its successful attempt to secure the rights to the pitch. The film's idea was originally hatched by Hamburg himself who later elaborated the story alongside Scott Turpel and Kyle Pennekamp.