News
>
Celebrity Gossip
May 15, 2006 06:28:56 GMT
Fans of will have to, once again, wait for sometimes in order to see their idol performs in Japan to promote his new album, "King" as the rapper has been forced to cancel it after being accused in Florida of failing to perform community service for a 2003 arrest.

Get the arrest warrant issued just days after he spoke at the funeral of a close friend who was killed in a gun battle in Cincinnati, as a result of which T.I. then was jailed briefly on Wednesday before then scheduled to leave Sunday for a 10-day tour in Japan.

News
>
Music News
May 15, 2006 06:01:16 GMT
How would you describe such person as ? "Young and restless" maybe, just like the title of the daytime-TV soap "The Young and the Restless", which she is about to hit as an attempt to promote her new CD.

The singer-songwriter reportedly will appear May 31 on the CBS soap opera, in which she will perform at a fundraiser hosted by characters Nick and Sharon Newman to mark the first anniversary of their teenage daughter's death in a drunk-driving accident.

News
>
Celebrity Gossip
May 15, 2006 04:47:05 GMT
Roy Sciacca, a rock memorabilia collector, has filed a counter-lawsuit against over their $20 million lawsuit against him in January, in which the band accused him of thievery. The American pop veterans had on their lawsuit alleged that Roy stole photos, original sheet music, recordings and other band memorabilia from them and thus attempted to prevent him from selling those stuff.

Due to such fact, Brother Records, which owns the rights to the Beach Boy's music, blocked a planned auction of the items last year and filed a lawsuit in California against Sciacca.

News
>
Music News
May 15, 2006 04:07:20 GMT
Rap group does left devastated with the shot of bandmate Proof. Though so, the music act will keep going on, working on their music career.

The group, which includes , plans to continue recording a new album maybe in June once another member, Swift, is released from jail, where he's serving time for violating his probation for drunken driving.

News
>
Movie News
May 15, 2006 03:44:58 GMT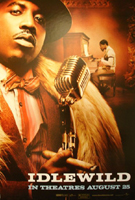 The film "", which has been delayed for many times, is now scheduled to hit worldwide theaters on August 25th later this year, only three days after the release of its soundtrack.

Of drama musical genre, "Idlewild" is set in the 1930s around the music and business of running a speakeasy. The flick is written and directed by Bryan Barber. Will star in among others are , , Fishbone's Angelo Moore, , Faizon Love, Ben Vereen and Cicely Tyson.

News
>
Celebrity Gossip
May 15, 2006 02:36:05 GMT
Beautiful, sexy, rich but still those do not make a perfect person. Just like many other people, she sometimes makes mistake too. Unfortunately, the one she did seems to be a rather fatal one.

The hotel heiress has on Thursday causes stir at video game expo, during which she called her new video game by the wrong name. Paris made an appearance at the Electronic Entertainment Expo to launch her new mobile videogame "Paris Hilton's Jewel Jam" from Gameloft, which becomes available this summer.

News
>
Celebrity Gossip
May 12, 2006 08:46:31 GMT
It takes such a long time for Nancy Sinatra to get her music works valued by public worldwide. Though so, the long awaiting didn't result in vain for she, on Thursday May 11th, 2006, finally picked the fruit of her hard work in music scene.

The 1960s pop icon was on that day honored with a star on Hollywood Boulevard four decades after the debut of her rebel hit "These Boots Are Made for Walkin'" in 1966. Speaking on her accomplishment, Nancy said "My advice to young women starting out is hang tough, don't quit - even if it takes 40 years".

News
>
Movie News
May 12, 2006 08:20:17 GMT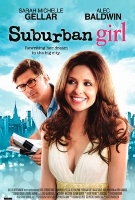 and will probably be joined by to star in the upcoming "The Girls' Guide to Hunting and Fishing" as the actress is still in negotiations to star in.

Of comedy romance flick and is based on Melissa Bank's best-seller, "The Girls' Guide to Hunting and Fishing" chronicles a young woman's journey through the New York publishing world and her relationship with one of the industry's luminaries as her father battles a terminal illness.

News
>
Movie News
May 12, 2006 07:30:13 GMT
is the new addition to the cast of the upcoming indie comedy "Bill". The actor has been cast alongside .

Wrote the script is Melissa Wallack who alongside her husband Bernie Goldmann will direct as well. Filming is scheduled to begin later this month in upstate New York.

News
>
Music News
May 12, 2006 07:00:18 GMT
Fans were left disappointed as music act canceled its concert, scheduled to be held Thursday May 11th, 2006 in Chicago, because lead singer Dave Gahan is suffering from laryngitis. The band's publicist, Mitch Schneider, said "a doctor who examined Gahan on Thursday morning told him to rest his voice".

In a news released on the same day, Schneider said that, after three shows in Mexico, Gahan's voice was "challenged" at the Kansas City concert because of cold temperatures at the outdoor venue. And by now on, the band's management is looking into scheduling another concert in Chicago.

News
>
Celebrity Gossip
May 12, 2006 06:17:46 GMT
was sent to jail. Again. The former 1970s teen idol was sentenced to 90 days in jail and three years' probation following his arrest in two cases involving the possession of heroin and cocaine.

Such decision, presumably, is just perfect for the actor-singer considering his dropping out of a drug rehabilitation program he entered following his arrest for heroine possession in Los Angeles in January.

News
>
Celebrity Gossip
May 12, 2006 04:45:07 GMT
Left heartbroken with his breaking up with ex-girlfriend apparently doesn't keep single for any longer. The Hollywood actor reportedly has found new love in a snowboard starlet named Gretchen Bleiler.

Rumors on the street say the twosome are very into each other. It is said that they are very serious about their romance, judging from Bleiler's move from her current residence in Snowmass Village, Colorado to Los Angeles to be with Gyllenhaal.

News
>
Music News
May 12, 2006 03:55:49 GMT
The preparation for her upcoming appearance at the MTV Movie Awards indeed keeps her busy. Though so, has set an August 15 release date for her first album in four years, the retro-jazz set "Back to Basics."

There in the set, the pop icon pays tribute to soul, jazz and blues from the 1920s, '30s and '40s. Furthermore, Christina will have the first single of the album, tentatively titled "Ain't No Other Man", digitally released June 12 besides performing it at the MTV Movie Awards, which will be broadcast four days earlier.

News
>
Celebrity Gossip
May 12, 2006 03:34:56 GMT
The likes of , Steven Spielberg and are they who are very generous.

The three of them reportedly have donated a collective $58 million over the last two years to respective causes, especially for the Asian tsunami and Hurricane Katrina victims. That being so, it is not so surprising then to find their name on Forbes list of "Hollywood's 10 Most Generous Entertainers".

News
>
Music News
May 12, 2006 03:02:09 GMT
The Billboard Hot 100 for the week ended Thursday May 11th, 2006 is still being dominated by R&B singer 's "SOS". This is the second week in a row that the singer leads the charts, while Canadian singer/songwriter holds strong his 2nd position with his former chart-topper, "Bad Day."

In the meantime, 's "Temperature" and 's "Ridin"' both are still in the same position No. 3 and 4 subsequently. Cling at No. 5 is 's "Where'd You Go", and at No. 6 is rapper 's "What You Know". Rounding out the Top 10 on the Billboard Hot 100 is 's "What's Left of Me" at No. 7, ' "Dani California" at No. 8, 's "Over My Head (Cable Car)" at No. 9, and ' "Ms. New Booty" at No. 10.