News
>
Music News
March 29, 2007 04:34:57 GMT
Canadian duo Tegan & Sara will release their fifth album under the title "". The album will reach the stores by July 24 via Vapor/Sanctuary Records. The twins manage to share some details for this upcoming album.

Chris Walla from shares the production of this album with the twins. He has said to contain the aspiration from both Sara and Tegan. "They wanted something that was a little bit grittier," he said in an interview with billboard.com. "I guess there's like three or four songs we pretty much built on the demos, and three or four more where we've pulled elements from them. The rest, we started from scratch on."

News
>
Celebrity Gossip
March 29, 2007 04:33:18 GMT
That dating , that is just a gossip. The actor, on the other way around, is romantically linked to another Hollywood starlet who happens to be . The twosome are fuelling speculation they are dating after being spotted getting friendly at the wrap party of their new film, "."

Jude, who's been friend with Portman since being in the same scene in "" and "," is said to have "always had a soft spot for Natalie. Jude thinks she's beautiful and they get along very well." The actor, apparently, made his move to escalate their friendship to new heights at the wrap party.

News
>
Movie News
March 29, 2007 04:00:02 GMT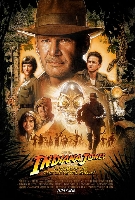 Going adventurous this time, "" star has agreed to take starring part in what is currently known as "Fourth Installment of the Indiana Jones Adventures", The Hollywood Reported has revealed.

Lined up with the likes of and , the English actor is said to play the sidekick to the titular character, set to be played by Harrison. Meanwhile, what role Blanchett will portray is still unclear for now.

News
>
Music News
March 29, 2007 04:00:00 GMT
A new row of names has been added to be the presenters of the 2007 CMT's Music Awards. They are , Barbara Mandrell, , , , and former professional wrestler .

The event that will take place in Nashville on April 16 will allow fans to choose "Flatt Out Fan Favorite" apart from voting the winners for the awards. This newly added program is based on song that will also be performed on the show.

News
>
Movie News
March 29, 2007 03:57:41 GMT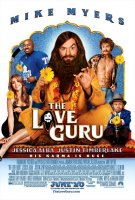 Embracing his first feature directorial debut, Marco Schnabel has signed on to helm self-help comedy "" for Paramount Pictures, Variety has reported.

Starring as the title character, the flick follows the advice-dispensing Guru as he is called to solve a couple's romantic troubles. Myers, who co-wrote the script with Graham Gordy, is said to have worked at crafting the character at several theaters in Manhattan.

News
>
Movie News
March 29, 2007 03:56:07 GMT
Female audiences sure are getting special attention from film companies as film projects targeted for them keep flowing on. In the wake of "" and "", New Line Cinema is on the move to develop a tale of a woman's journey of self-discovery in "."

Based on Jill Smolinski's upcoming second novel of the same title, the flick will revolve on the woman's life account after a freak car crash she has experienced that left her 24-year-old passenger dead. Later finding out that a list of things the dead woman wanted to do by age 25, she then decides to do all the items listed to honor her.

News
>
Movie News
March 29, 2007 03:52:21 GMT
Riding high on his winning at this year's Oscar through "", has given his commitment to star in thriller drama "The Night Watchman
1
", which was recently reported to be financed by both Fox Searchlight Pictures and New Regency Productions.
Thereby joining in the cast, the Texas-born actor will portray a captain of an elite group of LAPD cops called Ad/Vice in the project. Meanwhile, Reeves is billed as one of the team's members who questions the ruthless tactics he has applied to become such an effective force in solving murders and battling gang violence and drugs.
News
>
Celebrity Gossip
March 29, 2007 03:50:52 GMT
They are twins but are not the same in particular ways. One thing that makes and not quite the same one to another is their noses, which they allegedly want to match.

Mary-Kate and Ashley have reportedly consulted Beverly Hills plastic surgeon Dr. Raj Kanodia about matching nose jobs. The idea for getting a rhinoplasty was apparently Ashley's, a source told In Touch Weekly magazine.

News
>
Music News
March 29, 2007 03:33:49 GMT
The newly reunited will come back with a big bang on May 22 after their six and a half years of vacuum. The lucky venue to witness this first return is Grand Rex Theatre in Paris.

Fresh materials from the upcoming album "" will be revealed for the first time here and the band will also play their old time favorites from previous albums. Two of the members are confirmed to revive this Pumpkins show. and drummer Jimmy Chamberlin are all set to get on stage but it is uncertain who else will back them up in the performance.

News
>
Celebrity Gossip
March 29, 2007 03:12:46 GMT
What is it that isn't right about letting the other know you're dating someone? There's nothing wrong with that, maybe, but for that means something. The Spanish actress is trying to keep her romance with a secret.

While , with whom she's been linked recently, is reported going out with her look-alike in New York, Cruz and Hartnett tried to have fun on their own. In Touch magazine reports the pair tried to get a private table at the trendy Los Angeles restaurant El Coyote last week.

News
>
Music News
March 29, 2007 02:52:54 GMT
The chart this week went through quite a change both in the number of copies sold and the albums reigning it. Coming first, second and third are all new comers. 's "" sold the highest unit this week with 129,000 and therefore has the right to #1 spot. The tight competitor, 's "" came in at No. 2 after selling 118,000 at the first week. with self-titled debut album meanwhile joins his fellow idol casts in the chart by sitting at #3 due to total sales of 90,000.

in its seventeenth week still holds its last week position at #4 after selling 76,000. With the kind of number, DAUGHTRY's self-titled album has sold a total of 2 million copies worldwide. A tie occurs between newcomer 's "" and old reigner 's "". "Veteran" and "Konvicted" have both sold an approximate of 69,000 copies according to Nielsen SoundScan but the former is positioned ahead at #5.

News
>
Celebrity Gossip
March 29, 2007 02:52:22 GMT
and his fiancee have a good news to share the whole world. They are about to become first-time parents.

The couple announced the good news March 11th at the Cat and Fiddle, telling friends they are expecting their first child together.

News
>
Celebrity Gossip
March 29, 2007 02:26:37 GMT
They are famous and have lots of money, yet it unfortunately brings them more trouble. and partner were shocked by news of a plot to kidnap their newly adopted son Pax Thien, it has been reported.

An exclusive report in this week's Life & Style reported that Jolie's security team learned a "credible" plot was "meticulously planned" by a deadly gang to abduct the 3-year-old Pax Thien as the actress made plans to return to America on March 19th soon after she finished his adoption papers.

News
>
Music News
March 28, 2007 09:52:42 GMT
Child star will release his debut album as a solo artist on May 1st. The title to his album is "" and is out via Hollywood Records.

Two singles from the album have been released. First single "Push It to the Limit" was released in 2006 while "Deal With It" was recently released in 2007. The former gained the post #1 on Radio Disney and also entered Billboard 100 at #14.

News
>
Movie News
March 28, 2007 09:44:27 GMT
Still eager to keep going into producing thing, Oscar-winning actor is on duty to produce a film feature entitled "", based on a first-person essay published in January in the New York Times of which rights the Escape Artists has secured.

The essay, written by Dana Canedy, describes a 200-page journal made by her fiance, First Sgt. Charles Monroe King who was perished in Baghdad only one month shy of finishing his tour of duty. It contains words of wisdom for their son about how to live a proper life and to prepare him for a life without his father. King himself never got the chance to meet his own child since he had left for the Middle East before he was born.