News
>
Celebrity Gossip
December 19, 2006 02:13:28 GMT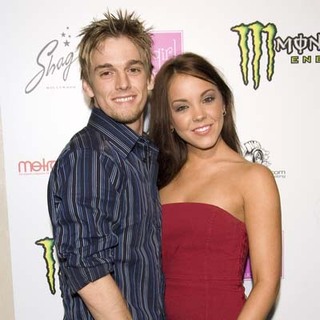 Easy come, easy go. apparently holds on that principal strongly. The singer, who broke off his engagement to former Playboy Playmate just a week after he proposed onstage in Las Vegas, says he's in love, again.

Carter who turned 19 on Dec. 7, is dating 18-year-old singer Kaci Brown. The couple was spotted at Shag in Hollywood to celebrate his birthday. "Now I'm in a great relationship. I've only known her for, like, seven days, but I have a connection with her that's like nothing else I've ever experienced," Aaron told People. "It's really amazing."

News
>
Movie News
December 18, 2006 09:27:20 GMT
The dust on "" finally is cleared. Paramount Pictures has decided to bring back the project to development and appointed "" scribe Steve Oedekerk to make a re-writing of the project's script previously penned by Scott Alexander and Larry Karaszewski.

Eyeing a winter 2008 production start in China for a 2009 release, the flick delightfully still sees and Tim Burton remain in place as the lead star and the director, respectively, with Kenneth Atchity, Jim Jacks, Sean Daniel, and Richard D. Zanuck producing.

News
>
Movie News
December 18, 2006 08:55:28 GMT
Despite her hectic film schedule, it appears that still spares a room for another challenging role for her to take. According to The Hollywood Reporter, the "" star is currently engaged in talks to topline a dramatic feature entitled "The White Hotel", a long-in-the-works adaptation of D.M. Thomas' acclaimed novel of the same title.

If a deal is reached, Murphy will likely be billed as an opera singer who becomes Sigmund Freud's famous case study Anna G upon seeking his services to reveal the mystery behind her hallucinatory dreams about a white hotel. With the man's help, she then unlocks the key to figure out her memories and her premonitions of the future, which include the Holocaust.

News
>
Movie News
December 18, 2006 08:25:25 GMT
Opts to take a contrasting acting stint as his next big screen performance after that in Abel Ferrara's comedy "", has signed on to join in Holocaust drama "."

A Bleiberg Entertainment production, the project is an adaptation of Yoram Kaniuk's novel of the same title which tells about a former circus entertainer who becomes the leader at an asylum populated by Holocaust survivors after being spared the gas chamber by the Nazi.

News
>
Movie News
December 18, 2006 07:43:01 GMT
Making a burgeoning list of cast, a number of stars namely , Dennis Farina, Richard Kind, Lisa Darr, Bruce Altman, , Marika Dominczyk, , Josh Dean, Nick Lashaway, Wesley Jonathan, and Larry Miller have all come onboard to highlight "", a comedy set in the world of competitive grocery bagging.

Also a production of Conundrum Entertainment owned by the Farrelly Brothers, the flick concerns an underdog teen who discovers that he has the talent to excel in the world of competitive grocery bagging. Mort Nathan has already been assigned to both write and direct with Zen Gesner, Rob Moran, and Jefferson Richard producing.

News
>
Movie News
December 18, 2006 06:46:46 GMT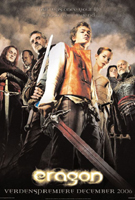 Turns out the dragon has made its way to fly high overseas, too. Already made a satisfying debut as the runner-up on weekend domestic box office, youth-slanted fantasy adventure "" now proudly claims the top spot of weekend foreign box office of the same period for sure.

Selling $30.1 million worth of tickets in 76 territories, the flick thereby ends the four-week reign of "" which has to go down slightly to number two after taking up a handful of $20.7 million from 64 markets. However, the amount appears to be more than enough to finally break the $271 million Bond film record set by "" as this latest installment of 007 series has garnered $280 million internationally in its total.

News
>
Movie News
December 18, 2006 05:06:14 GMT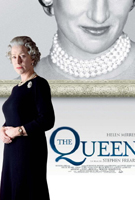 One of the five sections of The Critics' Circle started in 1913 as an association for working British critics, the London Film Critics' Circle has revealed the list of film titles and names competing for its ALFS Awards, which will be presented on February 8, 2007 at the Dorchester Hotel, London.

As many have expected, Miramax's acclaimed British royal family drama "" became the most-nominated feature for the event, scoring down seven nods that included top honor Best Film of the Year alongside four other lauded features namely "", "", "" and "."

News
>
Movie News
December 18, 2006 03:28:28 GMT
Three pictures made their debuts last Friday, December 15 and all amazingly have created such hard blow to smoothly secure the top three of weekend box office ended December 17.

Leading the chart is Columbia Pictures' fact-based drama "" as the inspiring rags-to-riches tale successfully pulls $26.5 million during its three-day run followed by fantasy-adventure flick "" and Paramount's enjoyable children's story "" which score $23.2 million and $11.4 million, respectively.

News
>
Celebrity Gossip
December 18, 2006 03:02:55 GMT
In a new poll to find Hollywood's most elegant man, US news show Access Hollywood finds out that it is who deserves the title.

The actor has been named the Best Dressed Man of 2006, beating who comes 2nd and who is at 3rd.

News
>
Celebrity Gossip
December 18, 2006 02:25:40 GMT
to wed. The hotel heiress does confirm that she's going to tie the knot with on-again off-again boyfriend Stavros Niarchos.

"It's true. I am going to get married," Paris told the British newspaper Daily Star. The hotel heiress, moreover, also wants best pal serves as her maid of honor, saying "I want a fairytale wedding and Britney's going to be my matron of honor. She can advise me," she added.

News
>
Music News
December 16, 2006 05:54:55 GMT
No need to worry for has wrapped a special Christmas gift for you. It is a 19-city tour.

The Grammy nominated multi-platinum superstar has announced plans to embark on an end-of-the-year-into-2007 tour, beginning December 26th, 2006 at the San Diego Civic Theater in San Diego, CA and continuing on through February 2007.

News
>
Celebrity Gossip
December 16, 2006 04:41:33 GMT
Jillian Barberie is pregnant with her first child with actor hubby Grant Reynolds, it has been confirmed.

"We're both thrilled," Barberie says. "I feel like I'm at a place in my life where I just am really happy. I never thought I wanted kids. I was a career girl all these years! I never thought about it before until him."

News
>
Movie News
December 16, 2006 04:14:03 GMT
Seven film features were chosen by the Academy of Motion Picture Arts and Sciences yesterday, December 15, for consideration to be the contenders in Visual Effects category for the 79th annual Academy Awards.

Listed in alphabetical order, they are "", "", "", "", "", "", and "."

News
>
Music News
December 16, 2006 04:00:42 GMT
Would like to set the record straight on the many issues surrounding his band, , lead singer released an open letter Friday Dec 15th on the band's official Web site, detailing on split with management, the canceling of several shows and a release date for the long awaited "" album.

In the online posting, the rocker reveals there had been a series of "obstacles" delaying the LP, but seems certain that it will now finally emerge with "Chinese Democracy" is slated for a March 6, 2007 release date.

News
>
Movie News
December 16, 2006 03:41:23 GMT
Strikes a real great deal, Peace Arch Entertainment Group Inc. has successfully secured all distribution rights outside the U.S to ensemble drama feature "A West Texas Children's Story" in its further step to expand its portfolio of film, television and DVD productions.

"Reminiscent of great coming of age films like 'Paper Moon' and 'Stand By Me,' 'A West Texas Children's Story' is a truly universal tale set to appeal to a wide range of audiences the world over," Penny Wolf, managing director of Peace Arch's theatrical films sales division Peace Arch Films, commented as she expressed her delight in acquiring the movie.