News
>
Music News
April 28, 2007 03:35:59 GMT
After three records that varied in success, three-piece band is back with the fourth. Titled "", the piece that will arrive June 26 via Geffen will be self-explanatory.

In this 2007 album, Lifehouse intends to remind their fans the wicked days of "" that was quite absent in 2005's self-titled album. Frontman Jason Wade said, "I feel like our last record, leading off with 'You and Me,' the ballad, it kinda softened us up a little bit. I think people forget that we started off as an alternative band, then we kinda got immersed in that Adult Top 40 and Top 40 world." With that saying, the group cranks this up with uptempo rock music.

News
>
Movie News
April 28, 2007 03:19:25 GMT
The Human Torch is taking a job as one of the LAPD officers. Yes, it's true, "" star has revealed to IGN on April 26, 2007 that he next will appear in "The Night Watchman
1
", the Fox Searchlight and New Regency thriller set against the backdrop of U.S. third largest law enforcement agency.
Already included both and , the flick centers on a member of an elite group of LAPD cops who questions the ruthless tactics he has used to become such an effective force in solving murders and battling gang violence and drugs. Reeves will portray the guy while Whitaker is plotted as a captain of the elite unit called Ad/Vice.
News
>
Celebrity Gossip
April 28, 2007 02:55:31 GMT
Being famous doesn't always feel good for at one point it may endanger your life and the people close to you. encountered such an unfortunate Sunday April 22nd when an obsessive fan of her tried to run over her husband in a confrontation outside their beachside home.

The Hollywood lovely and husband Jesse G. James were with James' 10-year-old son Jesse Jr when Marcia Valentine laid down in their driveway near Los Angeles. The motorcycle builder then asked her to leave but she ignored him before getting into her silver Mercedes and repeatedly trying to mow him down, sent the mom and son to shock.

News
>
Music News
April 28, 2007 02:55:25 GMT
Mexican pop group led the number of winning in 2007 Billboard Latin Music Awards with 3 counts. They took home most of the top nominations such as Tour of the Year, Latin Pop Album of the Year for "" and also Top Latin Album Artist of the Year.

who appeared this year with her best hit "Hips Don't Lie" featuring was named Hot Latin Song of the Year, Vocal Duet after defeating 's duet with La Mari and other two contenders. Hot Latin Song Artist of the Year went to Puerto Rican reggaeton duo that beat other strong reggaeton .

News
>
Celebrity Gossip
April 28, 2007 02:25:46 GMT
Making his way back to Broadway, is set to once again reprise his role as Gaston in the final performance of stage production of Disney Theatrical's "Beauty and the Beast" at the Lunt-Fontanne Theatre on July 29, his spokesperson has confirmed.

Previously showed up on Broadway in "Little Johnny Jones" and toured for several years in, the multi-talented artist has enjoyed a successful three-month run playing the villainous character before leaving the show on Christmas Eve. With his return, he thereby will join the current cast of the musical that includes Anneliese van der Pol, Steve Blanchard and John Tartaglia, among others.

News
>
Celebrity Gossip
April 28, 2007 02:07:54 GMT
At least he still makes the list, though not in the No. 1 position. 's wealth is decreasing as time goes by that he is only ranked 3rd in an annual list of Britain's Richest Musical Figures released Friday April 27th by the Sunday Times. The list said the former Beatle's wealth reaches an estimated £725 million, which is down £100 million from last year.

The decrease is presumably due to his costly divorce with estranged wife , the paper said. Top the annual rich list is the former record label boss Clive Calder, who is considered as the country's only music billionaire with a fortune estimated at £1.3 billion. Theater composer Andrew Lloyd Webber who is worth at £740 million is moving up to 2nd place from 3rd in 2006.

News
>
Movie News
April 27, 2007 09:49:16 GMT
Finally encounters his full-length feature directorial debut, MV director Marc Webb has signed on to helm a rom-com flick titled "" at Fox Searchlight's pit.

"It's about a guy who falls in love with a girl who doesn't believe in love," remarked Webb, who has directed music videos for a number of high- profile bands such as , , , and .

News
>
Music News
April 27, 2007 09:43:15 GMT
Whether it's true or not, there is a rumor that is making a come back next week. The singer will perform on May 2 at Anaheim House of Blues using the moniker M+M's band.

Reportedly backed up by 3 or 4 dancers, Britney spent all day at Ivan Kanes Forty Deuce to prepare the performance. She will then make another appearance with her 'team' in Sunset Trip the next day.

News
>
Movie News
April 27, 2007 09:32:19 GMT
Steadily running her Blossom Films, is about to produce a comedy feature entitled "" which she may also star in, The Hollywood Reporter has revealed.

Set to be developed for the 20th Century Fox to release, the project is actually a remake of Technicolor's classic movie of the same name which centered on three models who use their charm and good looks to lure rich men. Plot details for the update are being kept under wraps, but it is described as a complete overhaul of the original story.

News
>
Music News
April 27, 2007 09:10:38 GMT
Fred Durst expressed his willingness to make peace with former team mate Wes Borland to reprise the glorious days of . Though he was not asking for a reunion, Durst wishes that the band's original line up can tour around the world.

He wrote in MySpace blog, "The feeling we have on stage as Limp Bizkit is like no other feeling I have ever had, and no other feeling has been so rewarding. Imagine that me and Wes could work things out together and be a band again," Durst wrote. "We had so many wonderful times ... [and] I am proud to say that I have learned so much from my mistakes and it has taken a long time to evolve to this place where I finally let myself be healed. Without Wes, I wouldn't know what it is like to work with the best."

News
>
Movie News
April 27, 2007 08:55:56 GMT
Securing his second directorial effort after "", Karey Kirkpatrick has come onboard to direct comedy flick "NowhereLand" which Paramount Pictures is developing under its banner.

Toplining by , the picture concerns on a successful financial executive who finds his career going down the drain and discovers the answers to his problems within his daughter's imaginary world.

News
>
Celebrity Gossip
April 27, 2007 08:43:54 GMT
scores another honor, not for his acting career, but for his being deeply involved in the Swedish School of Los Angeles. The comedian-actor and his wife Viveca Paulin have been bestowed "The 2007 Viking Prize."

The husband-and-wife are scheduled to accept the award from Margareta Saperston, headmaster of the school, at a ceremony on May 19th later this year.

News
>
Music News
April 27, 2007 08:40:32 GMT
Jazz singer brings along her trumpeter buddy in several dates of her North America tour. Among the 38 dates in Krall's schedule, Botti can be found in 18 of them.

Krall's trek will begin with 2 nights show at Yoshi's Jazz Club in Oakland, Calif. and is continued with 4 Las Vegas dates at Hilton Hotel. The latter will be Krall's first performance in Las Vegas and in there she will be accompanied by The Clayton-Hamilton Jazz Orchestra. The itinerary will end September 22 in Montrey Jazz Festival, Montrey, Calif.

News
>
Movie News
April 27, 2007 08:39:53 GMT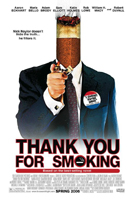 Giving special attention on films presenting accurate depictions of drug, alcohol and tobacco use as well as addiction and mental health issues, Entertainment Industries Council selected on Tuesday, April 24 three big screen titles as the winners of its 2007 PRISM Awards.

For Feature Film -- Wide Release category, the organization ultimately cast its choice on "" while naming "" and "Shelf Life" Best Feature Film -- Limited Release and Film Festival, respectively.

News
>
Movie News
April 27, 2007 07:51:30 GMT
Get ready to unravel the hidden talent of , folks, as the actress is going to make a venture into another side of show business besides acting.

SCI-FI Wire has come up with a surprising report stating that the "Spider-Man" series star is about to have her directorial debut in a short feature which will be a part of Glamour magazine's "Reel Moments" series. Also writing the project, Dunst is expected to begin filming it in August this year.