News
>
Movie News
March 21, 2007 08:14:42 GMT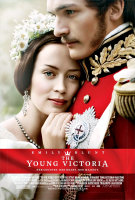 Stepping into the similar shoes of fellow actress when she assumed a royal role in "", has been appointed to portray the titular character in "", a period biopic of the 19th century monarch produced by Initial Entertainment Group's Graham King and Oscar-winning filmmaker Martin Scorsese.

King was quoted to laud "" star as the one who is "perfect to play this feisty, passionate young woman who went on to have nine children with the love of her life, Prince Albert." Meanwhile, the film itself will center on the turbulent early years of Queen Victoria's reign and her marriage to the prince, who turns out to be her first cousin.

News
>
Music News
March 21, 2007 08:10:42 GMT
Following the rumor that has parted ways with its label BNA Music, it is now announced that the lead singer Richie McDonald will leave the band.

There have been no reports on why he leaves the band but it is known that he will pursuit a solo career. The remaining members meanwhile are seeking the replacement of Richie in preparation for a new record deal. Apparently, they have not found a new label since their departure from BA Music in early 2007.

News
>
Movie News
March 21, 2007 07:33:31 GMT
Walking his feet to Hollywood, Mexican filmmaker Alejandro Lozano is on duty to helm a drag-racing movie entitled "" which will be developed under Universal Pictures banner.

Set in the world of underground clubs and illegal car racing, the project also gets Lozano assigned to join forces with Tony Dalton in making a rewrite to the script, originally penned by writing duo Charley and Vlas Parlapanides. It is said that the flick will be a starring vehicle for rapper Curtis Jackson, popularly known as .

News
>
Music News
March 21, 2007 07:32:09 GMT
Seemingly excited for the reunion, manages to slip in two more gigs in between the tight schedule. Apart from the additional European Tour dates that have just been announced, the band will also perform at Wrigley Field, Chicago on July 5 and at Churchill Downs, Louisville on July 14 as part of the North American Tour.

It has also been made official that British act Fiction Plane will support the band in the tour. Other names such as , , , and Sloan are also mentioned to appear alongside The Police in a smaller scale.

News
>
Movie News
March 21, 2007 07:06:43 GMT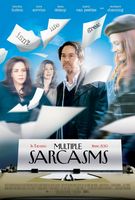 Five great talents have come onboard to bring highlight to ensemble drama "." Variety has reported that , , , , and Mario Van Peebles are all set to star together in the $2.5 million project financed by Seattle-area investors.

Set in New York City circa 1979, the flick concerns a man stumbling through a series of midlife missteps who decides to write a play based on his relationships with the women in his life. However, just as the play becomes wildly successful, he unexpectedly finds his real life getting collapsed.

News
>
Music News
March 21, 2007 06:41:59 GMT
As the newly appointed president of Island Record, 's first task is to sign new deals with urban artists. Completing the task immediately, he has some promising names under the records' wings.

Among his choice is R&B group which he had worked with nearly 10 years ago under So So Def label. Under the new recording house, the group's new album is predicted to be out in the end of this year. It will contain some imprints from the previous label and will also be the follow up of the 2006 self-titled album.

News
>
Movie News
March 21, 2007 06:29:39 GMT
Previously agreed to put Bryan Singer's untitled WWII thriller at United Artists that he now is running with Paula Wagner, appears to have something else in mind on the project.

The megastar turns out to have signed on to topline the flick, the second feature coming from the company after "" which he also stars in. Apart from these two, the hunk is also attached to play a role opposite in 20th Century Fox's comedy "" under the direction of "" helmer Shawn Levy.

News
>
Celebrity Gossip
March 21, 2007 06:15:48 GMT
can take a sigh now that the adoption of Pax Thien has been finalized. The actress has completed the adoption process of her fourth child Tuesday March 20th as she secured the approval of both the Vietnamese government and the US Embassy to take Pax Thien Jolie back to US with her.

"The Vietnamese authorities had already cleared the adoption, and the U.S. Embassy approved the adoption on Tuesday," said spokeswoman Laura Feragen on behalf of Philadelphia-based nonprofit agency Adoptions From the Heart. "They will pick up Pax's visa on Wednesday, and they are free to go home," she added.

News
>
Music News
March 21, 2007 06:00:59 GMT
Two venues in Japan will not see performing on the scheduled dates. The band has postponed the three gigs in Osaka and Tokyo due to vocalist Anthony Kiedis' recovery term from bronchial pneumonia.

The band's official website announced on March 17 that the lead singer is under doctor's command to lay down for 10 days. The concerts are initially intended at Osaka's Kyocera Dome on March 19 and at the Tokyo Dome on March 22 and 23. Besides apologizing for the inconvenience, the website also said that rescheduling will be announced soon and the make up dates are aimed approximately this fall.

News
>
Movie News
March 21, 2007 05:16:24 GMT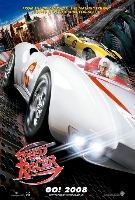 While words on being considered for the title role in "" are still going around, The Hollywood Reporter has delightfully given a dot of light on who may possibly land the role, revealing that it is "" star who is currently involved in talks for the role instead.

The live-action version of the classic '60s animated series created by anime pioneer Tatsuo Yoshida, "Racer" tells about the adventures of young race car driver Speed in his gadget-equipped race car, the Mach 5. It has been confirmed that other characters from the show like Speed's family and his mysterious archrival, Racer X, will also be featured in the movie.

News
>
Celebrity Gossip
March 21, 2007 05:15:29 GMT
American Greetings Corporation has signed a licensing agreement with to develop a line of greeting cards that will feature illustrations of the comedian along with her quirky observations.

Entitled the "ellen collection", the set will include 32 specially designed cards featuring illustrations of the talk-show host cracking wise about birthdays, anniversaries and holidays; offering words of friendship and encouragement and many others, all of which has made her project "The Ellen DeGeneres Show" such a hit.

News
>
Music News
March 21, 2007 04:59:21 GMT
will step on the UK festival stage for the first time since 1976. The British band will headline the Isle of Wight Festival on June 10. It is expected that the frontman will give a live Webcast on March 22 in the website. The talk will concern this involvement, other European concert dates as well as the make-up concerts for 2006 cancelled dates.

The festival that absorbs a growing number of audiences each year will be held on June 8 until June 10. and will headline the first day and on the next day and will replace them as the headliner. Finally on the last date, The Rolling Stone will headline it alongside .

News
>
Celebrity Gossip
March 21, 2007 04:46:01 GMT
set the record straight on her love life. The busty blonde writes in a new posting on her , she intends to remain a single mom for the sake of her two sons.

"I've tried to remarry - move on - like any other single mom. I've tried to create a healthy example for my kids always. That's why I realized early on that we are better off on our own right now," says Anderson.

News
>
Movie News
March 21, 2007 04:41:09 GMT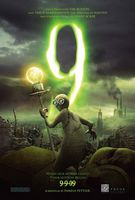 Fully realizing the star powers behind an animated feature, Focus Features CEO James Schamus proudly announced on Tuesday, March 20, that the studio's animated epic "" is featuring an all-star voice cast consisting of , , , , , and .

"This exciting and thought-provoking story has already drawn a strong filmmaking team together to work with Shane in bringing his visionary fantasy world to life," Schamus claimed. "These splendid actors will provide compelling characterizations to go with the visual brilliance."

News
>
Music News
March 21, 2007 04:30:33 GMT
The release date of 's new album "" is coming nearer. To anticipate that, first single release as well as its video has been prepared by the band. They are reported to have shot the video of "Makes Me Wonder" at the California Department of Transportation building and Los Angeles International Airport.

Goes according to plan, "Makes Me Wonder" is agreed to be the first single released from the sophomore album. Initially this single did not come out due to the demand for tracks to be included in the album. It was written out of distraction. "It was actually great because we were distracted just enough that we didn't think about it too much, and then we wrote this part that wound up being the chorus," said the frontman, .