News
>
Movie News
October 20, 2006 09:11:39 GMT
It's the nonfiction's turn to get the cinematic treatment. Variety noted that Miramax Films has picked up the rights to the Jonathan Harr's book to develop it into a big screen feature.

Entitled "", the project is expected to stay close to the story of the original version, which follows a quest to locate the 16th century Italian painter Caravaggio's lost masterpiece of "The Taking of the Christ." Christopher Monger has been tapped to make the adaptation with Zachary Feuer seating as producer.

News
>
Movie News
October 20, 2006 08:45:02 GMT
Hopefully this won't be a bad sign for "" in its development into the big screen. Variety learned that Universal Pictures and 20th Century Fox have both shockingly decided to quit co-financing the project, which is an adaptation of Microsoft's popular videogame of the same name.

Despite the rumor saying the studios getting concerned over the film's rising budget from its original $135 million, the filmmakers remarked instead that the double departure resulted after both companies unsuccessfully tried to get them as well as Microsoft to reduce their profit participation.

News
>
Movie News
October 20, 2006 08:06:14 GMT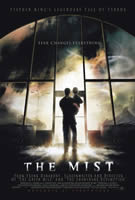 This sure will be one promising horror movie to watch in the future. Variety revealed that Dimension Picture has intended to bring up "" to the surface based on Stephen King's novella of the same name with acclaimed director Frank Darabont at helm.

"It's a project Stephen King and I have been talking about doing for almost 20 years now," Darabont remarked. "In fact, it almost was my first directing project many years ago, but I went classy and did 'The Shawshank Redemption' instead. It's time to get down and dirty and make a nasty little character-driven gut-punch horror movie."

News
>
Movie News
October 20, 2006 07:19:36 GMT
Keeps paying big attention on comedy amidst its burgeoning future projects of animated, fantasy, adventure, and family movies, Walt Disney Pictures is about to develop one more picture of the genre following the deal it reached in securing the rights to Larry Doyle's spec script.

Titled "", the film will be directed by Mark Waters who will also produce alongside Jessica Tuchinsky through their Watermark Pictures. Meanwhile, though it is said that the movie will be a time-travel comedy, details on the plot are being kept under wraps.

News
>
Celebrity Gossip
October 20, 2006 06:40:32 GMT
A crowd of some 10,000 packed the Palacio de los Deportes Thursday night Oct 19th for the 2006 MTV Video Music Awards Latin America. Those handful people saw the winning of successful Mexican singer and songwriter who took home the Best Performer award.

The Grammy winning singer was actually nominated for five other categories, including Best Video, Artist of the Year and Song of the Year among others. Unfortunately she only won one. Aside, Colombian rock singer-songwriter won the Best Artist-Central award. Also there was the likes of who nabbed the Best Pop International award, and who was handed the Best Rock International award.

News
>
Movie News
October 20, 2006 06:30:10 GMT
Now trying his hand at directing, screenwriter Stephen Susco is set to mark the venture through "", a big screen adaptation of a novella included within author Tim Lebbon's "White and Other Tales of Ruin."

Produced under Rogue Pictures, the project is an apocalyptic tale focusing on a group of people who get trapped in a blizzard then systematically being picked off by mysterious phantoms. No details yet on the cast lineup, but it is revealed that former Miramax exec Michael Zoumas will produce via his Zoom Entertainment.

News
>
Celebrity Gossip
October 20, 2006 06:07:12 GMT
In response to tabloid reports suggest that he is dating "The Hills" star , tend to keep it a mystery. The hunk won't openly admit that they are dating, and instead insisted they are "seeing each other."

"I don't know what you consider dating, but we're seeing each other, we're having a great time with it," Jenner tells People while adding, "She's an amazing girl. That's all there is to say. She's fun to be around. She's sweet. She's kind. There's nothing bad to say about her."

News
>
Movie News
October 20, 2006 05:05:58 GMT
Heating up the current flow of high-profile projects to come on the big screen, Millennium Films has successfully signed big names of , , and to all star in "Brand Hauser: Stuff Happens", known previously as "War Inc.."

A dark political satire, pic revolves around an assassin, played by Cusack, who covers himself as an organizer of a big trade show that includes a wedding between a local pop star and a politicon in his effort to kill a Middle East oil minister. Production is slated to begin late this month in Bulgaria with Josh Seftel at helm.

News
>
Celebrity Gossip
October 20, 2006 05:01:23 GMT
has just got a new predicate, it's co-brand director. The rapper has been hired by Anheuser-Busch as the new co-brand director for its beer line called Budweiser Select.

On the star's tapping as part of the production company, Marlene Coulis, Anheuser-Busch's vice president of brand management, said "Collaborating with Jay-Z presents an opportunity to work with one of the world's great entrepreneurs and draws upon his expertise with pop culture, music and business. His approach to reaching people in creative, groundbreaking ways that transcend cultural boundaries makes this alliance particularly exciting."

News
>
Celebrity Gossip
October 20, 2006 04:19:27 GMT
Sofia Coppola, director of the most recent film "", is seventh months pregnant.

The beauty is pregnant with her first child with boyfriend Thomas Mars, a singer for the French band . The couple met when he recorded a song with the band for her 1999 movie "The Virgin Suicides."

News
>
Movie News
October 20, 2006 04:04:41 GMT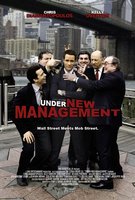 The affiliation still continues between and director Mort Nathan. Fresh from wrapping up "", the twosome will once again team up to work together in another comedic flick "", Variety has reported.

Also set to executive produce with Philippe Martinez producing for Lucky 50 Productions, Penn is billed as one of two guys who turn their office into the hottest party in town after sending off their boss on a sex cruise. Apart from the actor, no words yet on other cast, but it is confirmed that Todd Cohen, Nate Ford, and Ryan Jordan are all attached to pen the script.

News
>
Celebrity Gossip
October 20, 2006 03:49:16 GMT
Civil Rights Museum Awards honored veteran musician Tuesday Oct 17th with a Lifetime Achievement Award.

Receiving his honor, Wonder told an audience of about 5,000 that music is a gift he can share, challenging Memphis and the world to "use the gifts God has given us to help those less fortunate."

News
>
Music News
October 20, 2006 03:21:13 GMT
There it is, following speculation after speculation, NBC has decided not to show pop star suspended from a giant cross and wearing a crown of thorns when the network airs a special of her "Confessions" tour next month.

A source close to the network announced Thursday Oct 19th it had revised the two-hour concert special, set to air November 22nd at 8 p.m. ET. The source explained further that the portion of the "Live to Tell" song in which Madonna sings suspended from a giant cross and wearing a crown of thorns will not be shown in the broadcast.

News
>
Celebrity Gossip
October 20, 2006 02:55:06 GMT
, the young actor best known for his role in "The Sixth Sense", pleaded no contest on Thursday Oct 19th to DUI and marijuana charges stemming from a July traffic accident in which he crashed his car into a mailbox.

Superior Court Judge John Doyle sentenced the 18-year-old star to three years probation and ordered Osment to spend 60 hours in an alcohol rehabilitation and education program, as well as attend at least 26 Alcoholics Anonymous meetings over a six-month period.

News
>
Celebrity Gossip
October 20, 2006 02:36:15 GMT
This just in, is officially engaged.

The "My Name is Earl" actress is engaged to boyfriend DJ Eric Cubiche who popped the question over the weekend. A publicist for the actress confirmed the good news Thursday Oct 19th, 2006, saying "It's a beautiful ring. They've been dating about a year and a half, and have been friends for nine years."