News
>
Music News
February 21, 2007 04:38:25 GMT
Among the headliners for this year's Sasquatch! Music Festival are , , , , and . As of this year, the festival is set to take place May 26-27 at the Gorge Amphitheatre in George, Wash.

Sasquatch! Music Festival is a music festival held annually at the Gorge Amphitheatre in George, Washington. It is presented by the House of Blues. Tickets for the 6th annual Sasquatch! Music Festival will go on sale beginning March 3 at 10 a.m. and will cost $55 U.S. per day until March 4. After March 5, tickets are $65 per day; week-of tickets are $75 per day. For more information about ticket sales and camping arrangements, check out www.sasquatchfestival.com.

News
>
Celebrity Gossip
February 21, 2007 04:09:33 GMT
Giving larger portion to female actors to be the presenters at the upcoming Academy Awards ceremony, producer Laura Ziskin unveiled yesterday, February 20 that she has added four more actresses namely , , , and to the list.

The beauties thereby join the previously announced fellow actresses like , , , and , giving more highlights to the anticipated event for sure. Out of the four, only Paltrow and Keaton who has been honored the Oscars as best actress, the former in 1999 through her role in "Shakespeare in Love" while the latter in 1978 for hers in "Annie Hall."

News
>
Celebrity Gossip
February 21, 2007 03:57:03 GMT
Now that their divorce has been finalized, and are officially single again. The former husband-and-wife had a Los Angeles judge finalized their divorce Tuesday Feb 20th, with all their personal belongings have been split up as previously agreed upon in a prenuptial agreement.

Electra, a former "Baywatch" star, and Navarro, former guitarist, announced in July 2006 that they were amicably separating after less than three years of marriage. Soon thereafter by the next month, the actress filed for legal divorce in Los Angeles Superior Court, citing irreconcilable differences as the reason for the split.

News
>
Movie News
February 21, 2007 03:41:11 GMT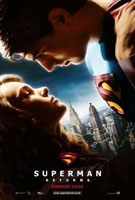 Keeps carrying out its tradition in recognizing the top works in science fiction, fantasy, and horror in film, television, and home video, the Academy of Science Fiction, Fantasy & Horror Films officially revealed yesterday, February 20, the contenders for its 2007 Saturn Awards, set to take place in Universal City on May 10.

Showing up as the leader of the pack is "" which amazingly gains ten nominations, five of them being in acting categories besides those of Best Fantasy Film, Best Director for Bryan Singer, Best Special Effects, Best Music, and Best Writing.

News
>
Celebrity Gossip
February 21, 2007 03:34:08 GMT
is clean. The US reality TV star was pleaded not guilty Tuesday Feb 20th to charges of driving under the influence of drugs and alcohol stemming from December 2006 incident when she was seen driving the wrong way on a Los Angeles freeway.

The socialite did not appear in the Glendale Superior Court, near Los Angeles, but her lawyer entered her plea. A pretrial hearing is scheduled for April 2nd later this year.

News
>
Celebrity Gossip
February 21, 2007 02:42:20 GMT
The fact that posing nude for Penthouse has cost her to lose her Miss America crown back in 1984, could not stop to pose nude once again. The beauty, who is a Grammy and Tony Award nominated American R&B/Pop/theatrical singer and actress, is about to pose nude for Allure Magazine.

Unlike the Penthouse shots, which showed Williams engaged in sexual acts with another woman, her posing for Allure magazine's May "Look Better Naked Issue" won't be too raunchy though an insider at Conde Nast said she was completely unclothed for the shoot at Lux Studio.

News
>
Celebrity Gossip
February 21, 2007 02:08:30 GMT
has changed her mind. The pop singer, who has just shaved off her hair, has checked herself into rehab facility after being pressured by her mom and family.

This is of course another breaking news from the star following her shocking new hairdo and tattoos. Last week, Ms Spears checked herself into Eric Clapton's Crossroads Centre rehab clinic on the Caribbean island of Antigua, but stayed only 24 hours. Now that she has checked into rehab again, let's hope she will make it 'till the end of the program.

News
>
Movie News
February 20, 2007 09:53:41 GMT
Double triumph has successfully been attained by domestic champion "" as it also turns out to rule over the weekend foreign box office in its debut.

Pushing last-week top holder "" one notch below, the superhero flick wonderfully manages to pull $16.4 million from 25 markets, slightly above the $14.1 million the Fox's family-friendly comedy has collected from 45 countries.

News
>
Movie News
February 20, 2007 08:39:58 GMT
Set to plant solid base in Hollywood, British newcomer has successfully acquired a starring slot in United Artists' high-profile drama "", joining household names like , , and .

Currently in production, the picture presents three interconnected plotlines concerning a congressman, an idealistic professor, and a pair of American soldiers wounded in enemy territory in Afghanistan. Redford is on duty to direct from script penned by Matthew Michael Carnahan with MGM to distribute domestically.

News
>
Movie News
February 20, 2007 07:59:49 GMT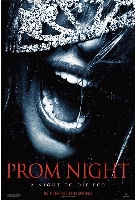 Trying hands at different film genre, is on board to star as the female lead in a slasher picture entitled "" for Screen Gems, Variety has reported.

A remake of the 1980 film of the same name starring , the project is likely to follow the plot of the original version which centers on a group of teen girls who are stalked by a masked killer. Nelson McCormick has been tapped to direct with an eye for a February 1, 2008 release while Original Film's Neal Moritz will seat as the producer.

News
>
Movie News
February 20, 2007 07:24:59 GMT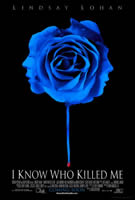 Breaking into Hollywood, New Zealander Jessica Rose is reportedly set to take part in 's starring vehicle "", a thriller flick coming from TriStar Pictures.

Rose, known widely for her appearance in YouTube's video blogs "Lonelygirl15", is said to play a character named Marcia whose details are yet to be released. Pictures spotting her and Lohan on the film's set have already popped up on some celebrity gossip websites.

News
>
Celebrity Gossip
February 20, 2007 07:11:25 GMT
Wedding invitations have been sent out, it means they have set the date. and have sent out wedding announcements, informing their guests to save the date of July seventh for the wedding.

And now what about the place? The happy couple reportedly is planning to marry in a $488,000 French luxury chateau. However, guests which among others include "Desperate Housewives" castmates , , and have yet being informed where the actual event will be held.

News
>
Movie News
February 20, 2007 06:47:26 GMT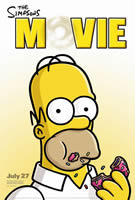 Giving further look on its anticipated animated feature "", the 20th Century Fox has ultimately put a brand new trailer of the flick on the web, the studio itself has confirmed.

Available on Apple in various QuickTime formats, the trailer can be viewed via http://www.apple.com/trailers/fox/ thesimpsonsmovie/. It starts with a parody of "" before revealing a little bit more about plot which appears to have a more epic tone than the TV series.

News
>
Celebrity Gossip
February 20, 2007 06:33:00 GMT
made it obvious to everyone that it really is over between her and estranged hubby despite the fact that they were spotted dining together Sunday Feb 11th. And to set the record straight, the singer created frenzy when she stepped out with , the brother of singer .

Whitney and Ray, who is 17 years her junior, are reportedly back together again after falling out after a sex tape of Ray and his ex-girlfriend was leaked online. The pair, who's been dating for several months, created frenzy as they arrived together at 's party at Tao nightclub Saturday night Feb 17th.

News
>
Celebrity Gossip
February 20, 2007 04:54:27 GMT
They repeatedly denied that they are dating. Yet the fact just goes the other way around. They are often spotted together. and , who reportedly dating but were then said to split, are being spotted together again.

Wilson, who reportedly flew in from the US to Australia for a surprise Valentine's Day visit, was the surprise guest at the screening of "", which specially held for cast and crew members of "." Wilson and McConaughey are longtime friends.