News
>
Celebrity Gossip
December 28, 2005 06:04:58 GMT
No joke, is engaged for the second time. The former "Beverly Hills, 90210" star reportedly has engaged to her new boyfriend, actor just months after separating from her first husband Charlie Shanian.

McDermott, who has been dating Spelling for several months, proposed on Christmas Eve in Toronto. Per Us Weekly and People, McDermott popped the question Christmas Eve while the couple was in Toronto with his family. It happened during an evening horse-drawn carriage ride and was sealed with a diamond and sapphire ring.

News
>
Celebrity Gossip
December 28, 2005 05:06:28 GMT
He's 56 years old now. But, will be a dad again. The actor and wife Kelly Phleger are expecting their third child together due around May next year. "Both, needless to say, are thrilled," Elliot Mintz, Johnson's publicist, declared.

The couple, who tied the knot in 1999, already has two children. The first is a daughter named Grace, while the second is a 3-year-old son, Jasper.

News
>
Celebrity Gossip
December 28, 2005 04:32:34 GMT
Hollywood couple, and , has made donation to a political campaign. The "Daredevil" co-stars have written $500 checks each to help fund Massachusetts governor-hopeful Deval Patrick's campaign to represent the Democrats in the gubernatorial elections.

Affleck who is believed as a true democrat decided to make the donation after previously talked to her mother Chris, who co-hosted a fundraiser for Patrick in October 2005. In related news, Garner reportedly has officially taken her hubby Affleck's name and changed her name to Jennifer Affleck. The actress even has, in the recent donation made by Patrick, signed her name as Jennifer Affleck.

News
>
Music News
December 28, 2005 03:58:58 GMT
World music industry will be more crowded as there emerges music group from its long hiatus. By now, the group is focusing their music to children. Thus, all five members of Devo regrouped to re-record some of its best known songs to be included in their upcoming album "Divo 2.0" due March 17 next year via Disney Sound, a family-oriented division of Walt Disney Records.

The set will among others include the 1980 hit "Whip It!" with vocals provided by a quintet of kids, "Cyclops" and "The Winner," the first new studio tracks from Devo in nearly two decades. There will also be a companion DVD featuring animated and live-action videos for each of the tracks directed by Devo bassist Gerry Casale.

News
>
Movie News
December 28, 2005 03:37:13 GMT
The indie film "The Gardener of Eden" will star the likes of , and . While is set to make his directorial debut, working from a script by Adam Davis, will serve as a producer via his Appian Way banner.

A dark comedy flick, "The Gardener of Eden" centers on a young man who accidentally saves a girl from a neighborhood assault and then decides his calling in life is to become a modern-day hero. Keep it here for more details on that film.

News
>
Celebrity Gossip
December 28, 2005 02:43:00 GMT
"This is not a totally unusual thing. We see these things pretty frequently." So Santa Barbara Fire Department spokesman John Ahlman said commenting on the after Christmas incident happened to talk show queen . Monday Dec 26th, the private jet of the star was forced to return to a Santa Barbara, California airport after colliding with a bird.

After spending Christmas in her 42-acre seaside estate in nearby Montecito, Oprah and her longtime beau, Stedman Graham, boarded her Gulfstream jet to fly to the east coast. Unfortunately, shortly after taking off, a bird struck the windscreen, forcing the plane to make an emergency landing at 12:30pm local time. Luckily the two persons are okay.

News
>
Celebrity Gossip
December 28, 2005 02:17:33 GMT
, the man better known as the husband of pop diva , has launched his own Web site, at http://www-dot-KevinFederline-dot-com. The site's introduction shows tabloid articles reporting trouble in his marriage with Spears, while Federline raps, "Keep messin' with my family and you're through."

It then ends with a screen that says, "Now that I have your full attention, never judge a book by its cover." With the unveiling of the Web site Federline hopes fans or other people could get the opportunity to know who he really is.

News
>
Music News
December 28, 2005 02:01:19 GMT
American Idol runner up is releasing his debut album titled "The Real Thing." "I'm obviously very excited about the album, to see what people think of it," he said about the set. "I had quite a bit of creative control, and I was extremely pleased with that. I had a lot of input."

"The Real Thing" consists of 11 tracks that were written by Bice himself. One of them dubbed "Valley of Angels," is a ballad he wrote several years ago that was given a new instrumental bridge by producer Cliff Magness. It is about the idea that things aren't perfect. "Everyone fumbles and falls and makes mistakes. When you're down, you might not feel there's any place of serenity you can find. It's about finding peace," Bice revealed.

News
>
Celebrity Gossip
December 27, 2005 03:01:15 GMT
Saturday Dec 24th was a bad day for San Antonio Spurs guard as he was fined by San Antonio police for impeding traffic and failing to show a U.S. driver's license. The Christmas Eve incident happened about 12:45 a.m. when a bicycle officer saw a car stopped and said it was impeding traffic.

Yet, the car didn't move that the police then rapped the hood with the palm of his hand. Parker who was driving at that time quickly questioned why the officer touched the car, before he and girlfriend who happened to be inside that car "began screaming in a verbally abusive and demeaning manner," police said.

News
>
Movie News
December 27, 2005 02:29:05 GMT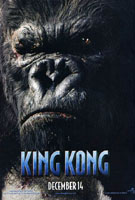 It's been 13 days since the flick "" first released. Earning an estimated $31.4 million from 3,576 theaters, the giant ape hanging onto the top position in the US box office for the second week in a row. The second best movie over the four-day Christmas holiday weekend is "" which scores another $30.1 million from 3,853 theaters.

The comedy "" secures the 3rd place with $23.5 million, while "" comes at No. 4 with $14.8 million. Rounding out the top 5 is "" taking in $10.9 million, and at 6th is "" earns $10.2 million in its third weekend in theaters. Secures the 7th spot is the new comedy "" earning $8.4 million from 1,829 theaters.

News
>
Celebrity Gossip
December 26, 2005 05:51:00 GMT
Newlyweds, and David Furnish, are enjoying their new status, husband-and-wife. The happy couple was spotted honeymooning in Venice shortly after they tied the knot Dec 19th during the first week of legalized civil unions in the United Kingdom.

John and Furnish reportedly arrived in Venice Thursday Dec 22nd and were staying at John's home on Giudecca, one of the islands of Venice's lagoon. There they took a water taxi to St. Mark's Square, lunched at Harry's Bar and shopped in the romantic canal city. Hopefully their marriage will last forever.

News
>
Celebrity Gossip
December 26, 2005 04:57:14 GMT
She has both inner and outer beauty. Gaining success in music scene doesn't make her arrogant. Instead, the more she gets the more she becoming a humble person. That's the picture of country crooner .

Those qualities she possesses indeed attract Oklahoma Today magazine to pick her as Oklahoman of the Year. The Checotah native is claimed to encompass all that makes the state great and has the character and humility to be so honored.

News
>
Music News
December 26, 2005 04:38:37 GMT
Having his holiday album, "Through the Many Winters: A Christmas Album," went gold surely has become a special Christmas present for singer .

Arriving in Hallmark's stores in November 2005, the album sold more than a half-million copies in only two weeks, so said Ann Herrick, who runs the store's seasonal music program.

News
>
Movie News
December 26, 2005 04:12:24 GMT
Empire Online bringing to the surface news mentioned that has joined to star in the upcoming drama romance "Papa."

Adrian Noble will direct the Ernest Hemingway project.

News
>
Celebrity Gossip
December 26, 2005 03:36:46 GMT
Good news comes from our beloved actress as she's been reported to wed Cisco Adler in February next year. The star is said to have booked Los Angeles trendy Roosevelt Hotel for the nuptials, just a month after 26-year-old Cisco's proposal.

Though, neither part speaks comment concerning the rumors.