News
>
Celebrity Gossip
April 26, 2007 03:33:07 GMT
This just in. has sparked speculation on her dating co-star Robert Iler after they were seen snuggling up in a Las Vegas nightclub.

Sigler and her on-screen brother Robert Iler were spotted getting cozy at Pure club in the Caesars Palace Hotel last weekend, while out celebrating the final season of their hit TV drama "The Sopranos."

News
>
Movie News
April 26, 2007 03:26:02 GMT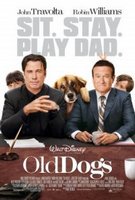 Making a successful attempt to entice more big names in the project, Walt Disney Pictures has added both and into the cast of "", a buddy comedy it has been developing together with Tapestry Films.

Already had to topline, the flick focuses on best friends and business partners who find their lives turned upside down when they find themselves in the care of seven-year-old twins. It is said that the movie will also feature Travolta and Preston's daughter, Ella Bleu Travolta.

News
>
Music News
April 26, 2007 03:10:17 GMT
Asia Nitollano follows the footstep of her father in music industry. The 18 years old just won Pussycat Dolls Present: The Search for the Next Doll after beating fellow contenders Melissa Reyes and Chelsea Korka. She is now the seventh member of the troupe.

Although Asia has been hammered for her vocal quality and received the lowest vote of who should win the contest, the judges agreed that she is the best performer. In the final she was required to deliver her solo performance that she admitted that as 'scary'. Yet, she was confident throughout and let her daughter and family became her backup strength.

News
>
Celebrity Gossip
April 26, 2007 03:09:38 GMT
It's over. She will no longer dance with her star friends. was eliminated Tuesday April 24th from the U.S. television series "Dancing with the Stars." It was the show's sixth week.

Despite the elimination, Mills seemed well prepared for it, having a farewell speech to tell the audience and juries.

News
>
Celebrity Gossip
April 26, 2007 02:44:38 GMT
No, it isn't that she's losing her popularity. It's just a matter of time. Following her failed film efforts, is working her way back to popularity, closing deal with the makers of SmartWater, Glaceau, to be the face of its next worldwide advertising campaign.

Aniston, if is to be believed, is expected to appear in ads for SmartWater, an "electrolyte enhanced" drink with the slogan "water that's the envy of all water."

News
>
Music News
April 26, 2007 02:39:08 GMT
After Russell Simmons claims the need to clean the rap lyrics from words like "b***h", "ho" and "n****r", mentioned the name in relation to this matter. Snoop returns the 'favor' by offering a debate on her show.

Oprah recently discussed the influence of lyrics in rap music towards children in her show. She happened to point that Snoop is one of the artists using racist and sexist lyrical content in their album. "I'm a fan of Oprah. I feel like whatever they're saying about me, negative or positive, I appreciate it," Snoop said in response. "I'm Snoop Dogg - you can't (badmouth) me because I do so much right and I'm the person who represents me the best."

News
>
Celebrity Gossip
April 26, 2007 02:05:27 GMT
Began her acting career as a child star, quickly turns box office breadwinner. With her celebrity status, not only the actress gains public respect, but also acknowledgement of her beauty which at last earns her the predicate of the Most Beautiful in People magazine's annual "100 Most Beautiful People" list.

"I just think happiness is what makes you pretty. Period," Barrymore tells the magazine. "Happy people are beautiful. They become like a mirror and they reflect that happiness." Earning the No. 1 spot on the annual list, it's her forth time on the list, while her first ever to be the magazine's covergirl which issue hit newsstand Friday April 27th.

News
>
Movie News
April 25, 2007 09:38:20 GMT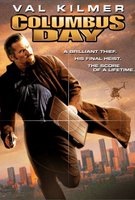 Jumping into the same vehicle, , , and of "CSI" fame have all come onboard to highlight crime drama "" for Trigger Street Productions, The Hollywood Reporter has revealed.

In this project, Kilmer will portray a thief who has just one morning to fix what has gone awry in the biggest heist of his life while trying to mend his relationship with his ex-wife, played by Helgenberger. Valderrama, in the meantime, is billed as a longtime associate who helps scheming the crime despite grave concerns.

News
>
Music News
April 25, 2007 09:24:04 GMT
Alternative act has downsized the list of songs from over 50 to mere 20. These twenty songs are going to be the ones marking the track list of the band's eleventh studio album.

Dean Ween wrote in their official website: "We started out with 50 or 60 demos and whittled it down to around 20 songs. We recorded the album to 24-track two-inch tape, so it sounds the way music was meant to be heard." He added that there are more songs to complete the record and that they are catching up before their gigs starts on April 30.

News
>
Movie News
April 25, 2007 09:02:52 GMT
Brewing a new biopic at its pit, Warner Bros. Pictures is going to make a film feature about the life story of Daniel Tammet, a British high-functioning and brilliant autistic savant gifted with a facility for mathematics problems, sequence memory, and natural language learning.

The giant company has already secured the screen rights to the man's autobiography "Born on a Blue Day" and will set it up together with Denise Di Novi's Di Novi Pictures. Published earlier this year in the States under Free Press, the book describes how Tammet sees colors and numbers, providing a rare glimpse into what it's like to be autistic.

News
>
Music News
April 25, 2007 09:01:22 GMT
With twelve songs in hand, may have their sophomore set ready on the shelves early 2008. The Grammy-nominated band is baking the materials in Nashville's Blackbird Studio with Jack White taking the position as producer as usual.

"We don't know if were going to finish but we wanted to get everything down before we got busy," White said in a statement. "We have a lot bigger ideas about certain things, so we will see how far we get." He revealed that this piece is a lot different from the debut album "" (2006) but also cited that it's coming out great.

News
>
Music News
April 25, 2007 08:35:24 GMT
As a producer, may be on top of the game but his career as a singer has put a certain doubt that he only deserves to be behind the panels. The 34 year old rapper counteracts the mildly received "" by re-releasing the record with the help of ' Ahmir "?uestlove" Thompson.

In attempt to get people really grabbing the meaning of his debut solo album, Pharrell called ?estlove to 'operate' the set and revealed the true 'diamond'. "Pharrell called me at 4 a.m. like three times in a row from Japan," ?uestlove wrote. "He sold me on the album: 'I need to make this world see my vision with this record. Please help me translate it, man!' He had me dressing and in the studio starting this record five hours later."

News
>
Movie News
April 25, 2007 08:25:39 GMT
Bringing up an inspiring tale of survival, Universal Pictures is on the way to develop a big screen feature titled "" which is an adaptation of the book of the same title that Chris Jones wrote based on his Esquire article.

Published by Random House in March, the book tells about three astronauts who were stranded on the International Space Station for one hundred days in 2003. As for the film project, names to direct, write, and star have not yet been revealed, but it is learned that Working Title partners Tim Bevan and Eric Fellner will both produce alongside and Max Handelman.

News
>
Music News
April 25, 2007 07:42:00 GMT
New qualification for 's musical production "Aretha: From These Roots" have been revealed. As , there will be an audition in suburban Detroit from May 1-3 to search for the perfect performers playing Aretha and people surrounding her.

Some roles ready to be filled are Aretha's colleagues such as , Dinah Washington, Smokey Robinson, pianist Art Tatum, suitor Ken Cunningham and also the diva's wardrobe mistress LaRue Mann. For Cunningham's role, Franklin's publicist specifically stated "slim, with a perfect set of teeth, cool and fun" while for Mann they want "sharp features, lots of personality and bubbly."

News
>
Movie News
April 25, 2007 07:33:32 GMT
Allowing fans to get further look on its highly anticipated "", 20th Century Fox has smoothly brought up an official page for the movie online at MySpace.

Able to be accessed from , the page contains a lot of new images that fans can treasure as well as icons and wallpapers. A widget will also be available on it starting May 15, 2007.