News
>
Movie News
September 27, 2005 03:52:05 GMT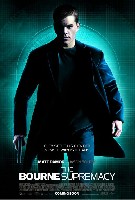 Films and the people behind collected abundant awards at the Taurus World Stunt Awards, held Sunday at Paramount Pictures. The event, hosted by Dwayne Johnson, will air on the E! cable channel on October 13. Among number of winners was "," which honored Best Work with a Vehicle and Best Stunt Coordination and/or 2nd Unit Direction in a Feature Film. Also there was "Kill Bill: Vol. 2" which picked two awards as well.

For the people, of "Kill Bill" was named Action Movie Director, and Vic Armstrong was handed Lifetime Achievement Award for a career that included doubling for in the "Indiana Jones" series. , in companion, was named Action Movie Star.

News
>
Celebrity Gossip
September 27, 2005 03:36:18 GMT
The kind-hearted and generous has reportedly agreed to invest more than $1 million in a Broadway musical version of Steven Spielberg's "The Color Purple," for which she ever performed and was nominated for an Oscar. During an interview with New York Times the Hollywood babe revealed "It's been a secret dream of mine to be part of Broadway. ... I hope to be able to do for this production some of what I've been able to do for books -- that is, to open the door to the possibilities for a world of people who have never been or even thought of going to a Broadway show."

The musical will be titled 'Oprah Winfrey Presents: "The Color Purple"' and is set to begin previews on Nov. 1 with its official opening at the Broadway Theater on Dec. 1.

News
>
Movie News
September 27, 2005 03:20:52 GMT
On the contrary to the title, which contains the word 'worst,' a comedy spec by Ian Roberts and Jay Martel is a good movie reference to watch. "Worst Friends" revolves around a successful yuppie whose life is turned upside down when his two loser friends from high school show up for a surprise visit the week before his wedding.

The movie involves Paul Young and Adam McKay to produce, with Allen Fisher executive producing and Geoff Shaevitz overseeing for Warner Bros. Pictures.

News
>
Movie News
September 27, 2005 03:07:28 GMT
Scott Free's new president Michael Costigan is attracted with the "" made by Tish Cohen and is about to bring the project into the production company. "Town House," a drama comedy, centers on an agoraphobic man living with his teenage son in a Boston townhouse that he inherited from his rock star father. He falls in love with the real estate agent assigned to sell the home after the bank forecloses on it.

Wanna know the cast and other details about the film? Don't go anywhere we'll be back with updated news.

News
>
Celebrity Gossip
September 27, 2005 02:49:48 GMT
Rap duo moves forward try to make a progress in their career. They are taking their act to the big screen. Bryan Turner's Melee Entertainment has signed them to star in their first feature, "Viagra Falls."

Penning the screenplay is Adrian Charles Henry and Marc Calixte. The production of "Viagra" is slated to begin early next year. "Viagra Falls" is a comedy revolves around two best friends in Atlanta who struggle to make enough money from their minimum-wage jobs to pay for a trip to spring break in Daytona Beach, Fla. Their plans change when a box full of Viagra falls into their laps. Don't miss it.

News
>
Celebrity Gossip
September 27, 2005 02:25:10 GMT
Oscar winner is adding one more award to her pocket. The South African- born actress will be among receivers of acting honors at the 9th annual Hollywood Film Festival's Awards Gala Ceremony on Oct. 24 at the Beverly Hilton. She'll receive Actress of the Year Award for her work in the upcoming Warner Bros. Pictures' release, "."

Also there is , and among other receivers. As for Phoenix, he'll be Hollywood Actor of the Year for his performance as Johnny Cash in 20th Century Fox's "." Meanwhile, Broderick is being cited as Hollywood Supporting Actor of the Year thanks to his Broadway reprising role in Universal Pictures' "," while Sarandon is handed Hollywood Supporting Actress of the Year Award for her turn in Paramount Pictures' "."

News
>
Celebrity Gossip
September 27, 2005 02:05:06 GMT
R&B star was hospitalized in critical condition last week in a Richmond, Va. hospital as a result of a September 19 car accident. Per Virginia State Police Sgt. Kevin Barrick, the 2003 Hummer sport utility vehicle in which D'Angelo was traveling accidentally swerved off a road outside his hometown of Richmond, West Virginia, and hit a fence. He wasn't wearing a seat belt and was thrown from the car.

Elsewhere, another passenger in the car named Lynne Sellers was injured in the accident but the status of her condition was unknown. After being treated for serious injuries, D'Angelo luckily felt better and is eager to get back to the studio. "I banged up my ribs but other than that I'm fine," the star told The Associated Press in a phone interview Monday. As stated by his lawyer and business adviser, L. Londell McMillan, "He has no cast on his body. He's walking around and he's certainly talking. He is anxious to finish the recording of his soul masterpiece that the world has patiently awaited." Get well soon bro.

News
>
Celebrity Gossip
September 26, 2005 04:20:23 GMT
, one of the world's top-earning supermodels in the 1990s, stars in the new "What Becomes a Legend Most?" advertising campaign for Blackglama, marketers of the world's premium ranch raised mink. The ads will run in leading fashion publications this fall. Explaining on her recruitment by his company, Ed Brennan, CEO & President of American Legend Mink, the holding company for the Blackglama brand, said "Elle Macpherson is a great addition to this very exclusive group. She embodies everything that Blackglama looks for in a legend - glamour, sophistication and a timeless elegance."



News
>
Celebrity Gossip
September 26, 2005 04:07:06 GMT
As NBC announced Thursday, American actor will surely host the season premiere of its "Saturday Night Live" on Oct. 1. Along with him there is also , , and seven-time Tour de France winner , which are all slated to host too. Set to make a guest appearance at the event, to mark the 31st season of "SNL," is rapper and Sheryl Crowe.



News
>
Music News
September 26, 2005 03:42:14 GMT
Something distinct and great is the target that , as one of alternative rock's most influential and revered bands, try to achieve for their fanatics. Thus, they will add 3 previously unreleased tracks to their upcoming compilation, "Sliver: The Best of the Box," which will marry the street on November 1.

The three new tracks, which include "Spank Thru" from the famed 1985 "Fecal Matter" demo tape, the 1990 studio outtake "Sappy" and a pre-"Nevermind" rehearsal recording of "Come as You Are," will be added to the one disc set material that was previously included on the band's 2004 box set, "With the Lights Out."

News
>
Movie News
September 26, 2005 03:19:33 GMT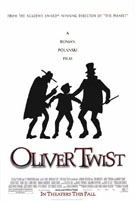 Prague and its people had, on Saturday, enjoyed the first debut of 's "." The film, which screenwriter is Ronald Harwood, tells about a young orphan boy who gets involved with a gang of pickpockets in 19th Century London. Orphaned at an early age, Oliver Twist is forced to live in a workhouse lorded over by the awful Mr.Bumble, who cheats the boys of their meager rations. Desperate yet determined, Oliver makes his escaped to the streets of London. Penniless and alone, he is lured into a world of crime by the sinister Fagin - the mastermind of a gang of pint-sized pickpockets. Oliver's rescue by the kindly Mr. Brownlow is only the beginning of a series of adventures that lead him to the promise of a better life.

Speaking about the film, Polanski said he chose the classic novel to adapt because he admires 19th-century English literature and wanted to make a movie his children would enjoy. Further he revealed he appreciated 19th-century authors' fascination "with banal elements that influence our destiny," specifically mentioning Thomas Hardy and 'Oliver Twist' author Charles Dickens.

News
>
Movie News
September 26, 2005 02:54:04 GMT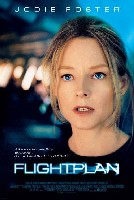 flies the airplane high, so high that it could successfully land to the 1st position at the North American box office on Sunday. "," earning an estimated $24.4 million in its opening weekend in over 3,400 theatres, is overshadowed by the animated tale "Tim Burton's Corpse Bride," which takes the No.2 slot in its first wide weekend release with $20.1 million.

Last weekend's champion, "," slips two to No. 3 with $9.8 million, ahead of "," which taking in $8 million. Else where, "" clings at No. 5 with $7.5 million, and followed behind by "" with $4.9 million. At No. 7 is Universal Pictures comedy "," comes after which at No. 8 is "" with $2.2 million.

News
>
Music News
September 26, 2005 02:31:25 GMT
Won't waste time, the fresh off the road from another summer outing, is heading out this fall to do another tour, begun November 26 in Minneapolis and run through December 15 in Boston. Soulive, and former Soul Coughing frontman Mike Doughty are all slated to open on the band's fall/winter tour.

Tickets for the shows will go on sale October 7, but members of the band's official fan club, the Warehouse, could buy started on Thursday evening through a special online presale. When they're done with the tour, the band would likely return to the studio with producer Mark Batson as RCA recently said it will issue a live set before the end of the year.

News
>
Celebrity Gossip
September 26, 2005 02:15:34 GMT
What a worth reading and sensational news that Hollywood sweetheart reportedly married her toyboy . The couple was married in the Los Angeles area on Saturday, the websites of US Weekly and People magazine reported.

Representative for both couldn't immediately reached for comment. Though, according to report, the wedding was attended by about 100 of the couple's friends, including the bride's former husband , their three daughters, and .

News
>
Celebrity Gossip
September 24, 2005 06:09:39 GMT
It's been 15 years after they made the vows and now and his wife are reportedly go separate ways. Per a source "They're trying to work it out," while Mulroney's representative won't give any comment. Wish them all the best then.