News
>
Celebrity Gossip
March 26, 2007 03:33:22 GMT
Following her tragic death, has become a household name. She becomes even more famous than when she's still alive. And while the world is waiting for the result of her autopsy to be made public, the two diaries claimed to be written by the former Playboy Playmate have been sold online at the auction site eBay for more than $US500,000.

The diaries, from 1992 and 1994, are said to be found a few years ago by a man cleaning out a house in Los Angeles where Smith stayed during a filming project. Jeff Woolf, co-partner and auction director at Universal Rarities in Corona, California, said the man then sold the diaries to a memorabilia collector in Hollywood who ended up coming forward with the diaries after the mysterious death of Smith on February 8th in a Florida hotel at the age of 39.

News
>
Music News
March 26, 2007 03:11:40 GMT
Radio personality has set the release date for album "". The sophomore album will hit the stores by June 12 via Terror Squad/KOCH Records.

Khaled as usual involves many of his artist friends in the making of this record. In the first single "We Takin' Over" alone, there are , , , , and the rapper Baby to back it. Other musicians lending their hands for this album include , , , , , , , , and .

News
>
Music News
March 24, 2007 08:14:55 GMT
After 14 albums, is back with the next one "" which is due to out on April 10 via Sony BMG. It was born out of the hands of producers Jose Gentile and Sebastian de Peyrecave.

Chayanne has spread his music influence throughout North and South America and Spain. He has had 8 hits in the #1 Billboard's Hot Latin Charts. With the new album, he may have another one as it still employs his trademark: romantic ballads mixed with up-tempo material. "I like to stay close to my truth," he said.

News
>
Music News
March 24, 2007 07:44:56 GMT
Starbucks business moguls failed to see the performance of singer in their annual meeting on March 21. It was neither caused by health condition or any other physical obstruction. Instead Hudson's performance was actually cancelled after sudden diva-like demands.

Hudson's agency William Morris was reported to give a list of demands needs to be fulfilled before the artist came. Some of the demands were considered 'extravagant' such as baked chicken wings to be ready at 10 a.m. and humidifiers to be provided in the artist's room. Other 'less demanding' needs include 5 cars, hair and make-up artist and security for Ms. Hudson and her assistant.

News
>
Celebrity Gossip
March 24, 2007 07:00:21 GMT
is added into the Guinness Book of World Records, not for his music work but for his bling. The rapper has been listed in the world's record book as the owner of the largest diamond pendant ever.

For the achievement, many thanks to the star's "Crunk Ain't Dead" pendant. The impressive diamond accessory is 7.5 inches tall, six inches wide, and one inch thick, weighing 5.11 pounds with a total 73 carats of diamonds and the total stone count is 3,756 genuine round-cut white diamonds, set in 18-karat yellow and white gold.

News
>
Movie News
March 24, 2007 06:51:01 GMT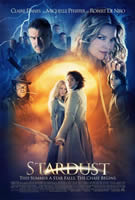 Following the activation of the film's official website, Paramount Pictures now is coming up with a new online trailer for "" which it places at .

The trailer is available in both Windows Media and Quicktime format as well as in HD. In addition, fans can also take a look on a series of production photos of the adventure fantasy drama, featuring the images of Yvaine, Tristran, evil witch Lamia, and Ferdy the Fence.

News
>
Celebrity Gossip
March 24, 2007 06:28:47 GMT
apparently does have many big plans to do in her new nest, Los Angeles. Following her TV deal with NBC, the Posh Spice is to start her own Hollywood book club.

The star is said planning for members of the exclusive book club to meet once a month at each other's houses, where they will discuss the book they've been reading.

News
>
Movie News
March 24, 2007 06:17:47 GMT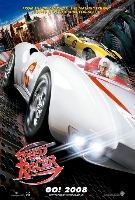 Count in at last, folks, as the teen is now officially joining the cast of "." Warner Bros. Pictures, through its President of Production Jeff Robinov, ultimately confirmed Friday, March 23 that the "" star would indeed play the titular character in the studio's new actioner.

"Emile Hirsch is one of today's fastest-rising young stars, which makes him the perfect choice to take the wheel of Speed's Mach 5," Robinov said in a statement. "He continues to showcase his talents in a variety of challenging roles and we are thrilled to have him in the title role of Speed Racer."

News
>
Celebrity Gossip
March 24, 2007 05:58:11 GMT
, known as New York Giants quarterback, is engaged to his longtime girlfriend Abby McGrew.

A representative for the athlete confirmed the good news to People, adding that Manning popped the question on Tuesday night March 20th.

News
>
Music News
March 24, 2007 05:05:24 GMT
After more than 2 decades of not performing together, The Osmonds may be back with addition of . Speaking on behalf of the brothers, Donny said there has been a talk among them and if not a reunion, a one-night show will do.

Popular back in 1970s, Donny told reporters in a teleconference, "I haven't done a show with my brothers for 25 years or so. We are talking about doing a TV special, and maybe something with (sister) Marie, but nothing is locked in yet." For the record, Donny is also famous for his TV series with his sister in ABC's "Donny & Marie"

News
>
Movie News
March 24, 2007 05:04:54 GMT
Yes, our one-eyed hero Snake Plissken is going to retreat to the start line instead of merely repeating his heroic yet thrilling attempt in rescuing the U.S. President.

Neal Moritz, producer of the recently-announced "", has revealed in a brief interview posted in the latest issue of Entertainment Weekly that the project will positively recount "how Snake became Snake" and present "almost an origin story" in it.

News
>
Celebrity Gossip
March 24, 2007 04:49:30 GMT
His divorce to estranged wife is not yet finalized, but apparently is back in the dating saddle again. The senior recording artist has reportedly gone on a date with Sabrina Guinness, an heiress to the Guinness drinks empire.

To those who don't know, Sabrina is Prince Charles' former lover. They dated in the 70s. And now rumor has it that McCartney and Sabrina met up to go on a secret dinner date to an Italian restaurant in London on Wednesday night March 21st.

News
>
Music News
March 24, 2007 04:34:48 GMT
One week is considered enough for Roger Daltrey to return to the stage. He will resume with in the remaining dates of the North American tour. After the doctor gave the green light, he was heading for the gig in Alltel Arena, Ark. on March 22.

"Boy, it feels good to be out of bed," said Daltrey 30 minutes prior the concert. All in all he maintained to keep the density of his performance while occasionally coughing off the mic. To anticipate that he prepared bottled waters by his side and rested his voice when band mate Pete Townshend delivered "Eminence Front".

News
>
Celebrity Gossip
March 24, 2007 04:16:59 GMT
joining numbers of fellow celebrities having trouble with the law. The actress, who was a contestant on last year's "Dancing with the Stars," was charged Friday March 23rd with misdemeanor counts of driving under the influence of alcohol and driving with a blood-alcohol level above the legal limit.

Speaking on that matter, officials said the charge stemmed from a Tuesday March 20th arrest, at which point the star was pulled over after passing a patrol car on the Hollywood Freeway at 80 mph and subsequently failing a field sobriety test. Breathalyzer test indicated her blood alcohol exceeded the legal limit of .08 percent.

News
>
Movie News
March 24, 2007 04:02:58 GMT
Everything finally turns out as expected by Warner Bros. Pictures. The company's President of Production Jeff Robinov has officially announced on Friday, March 23 that will indeed continue her role as Hermione Granger for the final two installments of "Harry Potter" series, along with and .

"It would be inconceivable to imagine anyone else in the roles with which they have become so identified, so we are thrilled and proud that Daniel, Rupert and Emma have chosen to complete the arc of their characters in the final two films," so Robinov remarked.