News
>
Music News
May 15, 2007 07:19:18 GMT
Keep leaking people with the news on his major third release, is now ready to announce a specific release date. "" will arrive in shelves on September 18 according to his Def Jam label.

As for the rumor on 's 's involvement in this album, it is confirmed true. His work will be featured in the title track and another song titled "Homecoming". Four other tentative songs are "Stronger", "Can't Tell Me Nothing" (featuring ), "Bittersweet" (featuring & ) and "Once Upon" (featuring ).

News
>
Movie News
May 15, 2007 07:12:54 GMT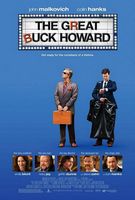 Filmmakers of "" are adding an unusual member in the flick's cast list. The spokesperson of rock band has confirmed that all personnel of this Brooklyn-based troupe are set to appear in the drama and currently in Hollywood to film their scenes in the project.

Though complete details have not been revealed, the members, consisting of Alec Ounsworth, Lee Sargent, Robbie Guertin, Tyler Sargent, and Sean Greenhalgh, are said to play themselves in the movie for sure. Apart from their inclusion in the lineup, the quintet has already written a number of songs for the flick, which is expected to be released this autumn.

News
>
Music News
May 15, 2007 06:36:46 GMT
Poland will get the chance to see again this year as the band adds an extra date within their European jaunt. This Stone's visit in Poland will be the first time in 9 years.

The date is set on July 25 and the venue is confirmed at Warsaw's Slzewiec Hippodrome. They are supposed to play in Ukaraine that day but it has been cancelled due to unknown reason. The band however, will still make it to the rest of the dates which is started with Belgium's gig on June 5.

News
>
Movie News
May 15, 2007 06:21:42 GMT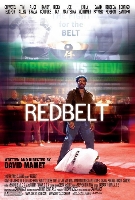 Set to raise the degree of laughs for the flick, has eagerly signed on to take a starring part in martial arts comedy "" that Sony Pictures Classics is currently setting up at its pit.

Already had "" star to topline, the project centers on a Jiu-jitsu master who loses his way when he falls into the movie business. Before long he is conned into using his skills in a couple of ultimate fighting matches. Allen reportedly will play a down-on-his-luck action star that meets the master after getting his behind handed to him in a street fight.

News
>
Music News
May 15, 2007 06:12:48 GMT
Canadian very own MuchMusic Video Awards has revealed the names included as this year's nominees. Favorite artists ranging from the Canadian natives like and will compete with more globally successful artists such as and .

Artists are nominated in 4 separate categories that boast both Canadian and international set. Canadian favorite artists can be chosen among the selection of Lavigne, Furtado, George, City and Colour, and k-os while the international one will be selected among , aka Fergie, , and .

News
>
Celebrity Gossip
May 15, 2007 06:11:29 GMT
On the heels of a report stating that she's rekindled her romance with ex-boyfriend after they were spotted kissing at the opening of "," comes a new report that suggests is engaged.

The actress was spotted wearing 'massive rocks' on her ring finger of the left hand at the JET Nightclub at the Mirage Hotel in Las Vegas last weekend, thus prompted engagement speculation.

News
>
Movie News
May 15, 2007 04:50:12 GMT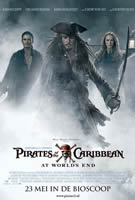 Escalating promotion on its upcoming "", Walt Disney Pictures as the studio producing the highly anticipated flick has delightfully posted not only one but four new clips from the movie on the web.

Available in both regular and high-definition format, the clips can be seen at with each running just under a minute, in total giving the fans almost four minutes direct from the picture.

News
>
Celebrity Gossip
May 15, 2007 04:45:44 GMT
can live far from fear now that she's won a restraining against an obsessed fan who allegedly tried to kill her husband Jesse G. James at her California home last month.

Orange County Superior Court Judge, found "clear and convincing evidence" of stalking, has on Friday May 11th issued a three-year restraining order, barring Valentine from contacting or coming within 500 yards of Bullock, James or his three children. The judge also gave the couple permission to record phone calls or videotape Valentine if she violates the order.

News
>
Movie News
May 15, 2007 04:18:37 GMT
This time, fans of the "Harry Potter" series can really satisfy their hunger for getting more glimpses on the highly-anticipated "."

Shortly after the showing of extra footage of the flick by Entertainment Tonight, a new TV spot for the movie popped up on Sunday, May 13 during the airing of the "Survivor: Fiji" finale on CBS and can now be watched online via .

News
>
Celebrity Gossip
May 15, 2007 04:09:03 GMT
Widely recognized for her musical accomplishment, also is honored for her social work. The singer is about to be honored for her dedication to VH1's Save the Music Foundation, which aim is to improve the quality of education in America's public schools through music.

Carey has performed at several benefit shows, including the very first "VH1 Divas" in 1998, and has been active in raising public awareness about the benefits of music education during events such as NBC's "VH1 Save The Music Today! Week."

News
>
Celebrity Gossip
May 15, 2007 03:33:24 GMT
Drama follows everywhere. On the heels of his being put in jail on suspicion of drug possession earlier this month, Pete Doherty creates another shock yet again when he is set to sell his blood paintings.

The troubled singer is to stage an exhibition of his artworks, painted in his own blood, at London's Bankrobber Gallery for a month starting May 15th. The show will feature 14 original paintings and prints that Doherty created using pen, pencil, and his own blood.

News
>
Celebrity Gossip
May 15, 2007 03:08:25 GMT
Former "Sopranos" star and her rocker boyfriend, Shooter Jennings, are expecting their first child together, it has been reported.

The pregnancy report is in all probabilities inspired by the fact that the actress was spotted checking out maternity clothes during a New York shopping trip.

News
>
Celebrity Gossip
May 15, 2007 02:22:38 GMT
pleaded guilty Tuesday May 8th to bringing vials of banned human growth hormone into Australia during a trip to promote his new film, "."

The actor's lawyers, entered the plea before Sydney's Darling Center Local Court on behalf of Stallone, explained that Stallone admitted to two charges of possessing the body-building drugs in his luggage when he arrived at Sydney airport from the United States on February 16th.

News
>
Movie News
May 14, 2007 08:45:19 GMT
Marking a significant step in its development on "The Alchemyst: Secrets of the Immortal Nicholas Flamel", New Line Cinema has hired "Kyle XY" creator Eric Bress to work on the script of the project, The Hollywood Reporter has revealed.

An adaptation of Michael Scott's first book in "The Immortal Nicholas Flamel" series, the fantasy feature follows a pair of teenage fraternal twins as they find themselves caught up in an age-old battle between good and evil when Flamel loses a magical book containing spells that could destroy the world.

News
>
Movie News
May 14, 2007 08:02:27 GMT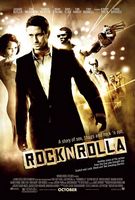 Finally finds a way back into the big screen after 2005's "", Guy Ritchie has struck deals to direct a caper movie titled "" of which script he also wrote.

Said to be made in the same vein as the filmmaker's "Lock, Stock and Two Smoking Barrels" and "Snatch", the flick is being eyed to enter production this summer under Dark Castle Entertainment Banner with Warner Bros. Pictures to distribute.