News
>
Celebrity Gossip
March 08, 2007 08:54:22 GMT
, an American Grammy-winning singer and songwriter, was inducted into Hollywood's RockWalk on Wednesday March 7th.

Expressing his gratitude concerning the honor, the star said "Thank you to everybody, and my fans who have come out," just before putting his hands in wet cement at the sidewalk gallery outside the Guitar Center on Sunset Boulevard.

News
>
Music News
March 08, 2007 08:50:23 GMT
With increasing anticipation running up and down on Genesis' upcoming tour, the band has no choice but to announce the dates and venues. The band will make BMO Field in Toronto the preliminary site on September 7 and Hollywood Bowl the final stop on October 12. Within the dates, several other big venues all over Europe and 13 cities across America will also be visited.

Unfortunately, former frontman will not be joining the lots. Instead, the tour will feature threesome; in the drum, Tony Banks in Keyboard and also Mike Rutherford in the guitar. However, Collins stated that the chance of Gabriel joining them in other future projects is still large. "It's not like it's a party that we're holding that Peter didn't come to," Collins explained during a news conference.

News
>
Movie News
March 08, 2007 08:43:46 GMT
Scoring success with his documentary feature "The King of Kong" which became one of this year's Slamdance hits, Seth Gordon is now taking larger project in his hand as he has successfully been picked up to direct "" for Columbia Pictures.

A coming-of-age drama, the flick concerns a recent college graduate who is seduced by his father's mistress. No word yet on the cast lineup, but it has been confirmed that "" scribe Allan Loeb is onboard to pen the script.

News
>
Celebrity Gossip
March 08, 2007 08:26:27 GMT
jumps from singing to writing. The former member is writing a memoir "all about his life, his music, and his sexuality", titled "Out of Sync."

Slated to hit stores October later this year, the memoir will tell readers about Bass' childhood in small-town Mississippi, his experiences as a member of one of the world's most popular boy bands, and his four months of training in Russia to be a cosmonaut.

News
>
Movie News
March 08, 2007 08:14:31 GMT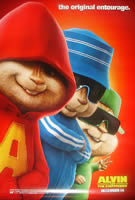 Being the first major actor to come to the project, has reached deals to have a starring slot in CG/live-action hybrid flick "", a Fox 2000 and Fox Animation production.

Based on the 1950s cartoon series about three chipmunks named Alvin, Simon, and Theodore, the project has been entrusted into the hands of "" helmer Tim Hill who will direct from a script penned by Jon Vitti. Lee reportedly will play David Seville, the human confidant of the title characters.

News
>
Celebrity Gossip
March 08, 2007 07:44:35 GMT
What is it about TomKat that's so hot? It is about their being reported to have another baby and join Victoria Adams on TV show.

TMZ has learned that and ' female friend was spotted going "to trendy West Hollywood baby boutique Petit Tresor last week, looking for four scenarios for a boy's nursery." It is said that the shop was given April 15th as the deadline, which is three days to Suri Cuise's first birthday.

News
>
Movie News
March 08, 2007 07:41:54 GMT
Bunny Lake is truly missing someone important this time. Variety has brought in shocking reports that , who is supposed to topline "", has taken abrupt decision to give up her role despite the film's production schedule which is slated to begin next month.

Beyond the late notice, the departure is really surprising since the actress and her Type A Films partner Jennifer Simpson were assigned to produce alongside Mark Gordon. With this happening, there is a possibility that filming start date can be pushed back for Spyglass as the financing company sure needs time to find another actress to fill in the vacant seat.

News
>
Music News
March 08, 2007 07:29:41 GMT
A potential reunion for Jackson Five is on. Telling the UK television show, "This Morning" on January 30, has claimed that the Jacksons are planning to record an album and possibly, a tour.

As a start, Jermaine is in the process of producing a musical record of Jackson Five that tapes the band's journey starting from its early career through the glorious days. Moreover, it has been reported that the brothers will hold worldwide tours and also 250 concerts in Vegas, the venue in which is enthusiastic to make a dramatic comeback. Rumor has it that following the concerts, several casinos, stadiums and hotels will be constructed to celebrate the King of Pop's return.

News
>
Celebrity Gossip
March 08, 2007 07:15:19 GMT
New rumors surface by the hour that is dating .

The two young stars were seen making out at Les Duex in L.A. last week. "Nick was caressing her back and whispering in her ear. Later, he started making out with her," an onlooker at the club said.

News
>
Movie News
March 08, 2007 07:02:57 GMT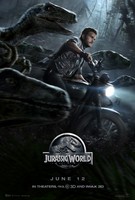 It's true that the pre-historic creatures will be back onscreen once more in "Jurassic Park IV", but whether Dr. Alan Grant is also returning turns out to be still in question apparently.

, who played the character in "Jurassic Park" and "Jurassic Park III", recently stated to LA Daily News that he in fact is not taking any involvement in the project, adding that any reports saying about his attachment to it are false.

News
>
Celebrity Gossip
March 08, 2007 06:45:16 GMT
adds one more accolade into hers. The movie darling will be honored as Female Star of the Year at ShoWest.

Will be presented with the award March 15th during ShoWest's closing-night ceremony, Dunst is praised to have "delivered a remarkable array of captivating performances throughout her career."

News
>
Music News
March 08, 2007 06:21:01 GMT
Due to drummer Danny Carey's recent accident that tore his bicep, the progressive rock band has to reschedule the tour dates. The Japan-North American tour that has started since February will continue again on April 30 in Reno, Nevada and consequently ends on May 24 in Baton Rouge.

After that, the band still owes a headlining performance at the 2007 Bonnaroo Festival. It is held in mid-June, taking the venue in Manchester, Tennessee, and conducted for the promotion of the band's "" album that went 2 times platinum.

News
>
Celebrity Gossip
March 08, 2007 05:53:39 GMT
The movie "" brings them closer than ever that they are reported dating. and co-star become closer when they are working on the thriller flick and it was reported by TMZ that both have been spotted hopping between each other's homes and hotel rooms.

Detailing on that encounter, per OK magazine it is claimed that Reese was spotted visited Jake's Greenwich Village penthouse on March 1, while the actor returned the favor the next day, stopping by The Mandarin Oriental hotel in Midtown Manhattan to see Reese.

News
>
Music News
March 08, 2007 05:11:50 GMT
Climbing slowly but steady in the Billboard 200 chart is 's self-titled debut album at 90,000. Closing the total number of copies sold at two million, this is the band's second non-consecutive #1 position and therefore is Soundscan's fastest selling debut album in rock genre.

The two times former frontrunner ' "" is down to #2 with a total of 74,000, while 's "" rises to 73,000 and claims #3 post. Last week's #3 tenant through the album "" falls to #4 at 67,000.

News
>
Movie News
March 08, 2007 05:08:45 GMT
Apparently still can't get enough of , is looking forward to once again have the beauty in his new movie, a Spanish flick which is not yet titled, after their collaborations in "" and "", Screen Daily has learned.

Expected to be shot in Barcelona, Spain, this summer, the project has already had both and in the cast with Allen handling both writing and directing matters. Details of the plot are being kept tightly under wraps, but Allen once described the story to be "romantic but serious."